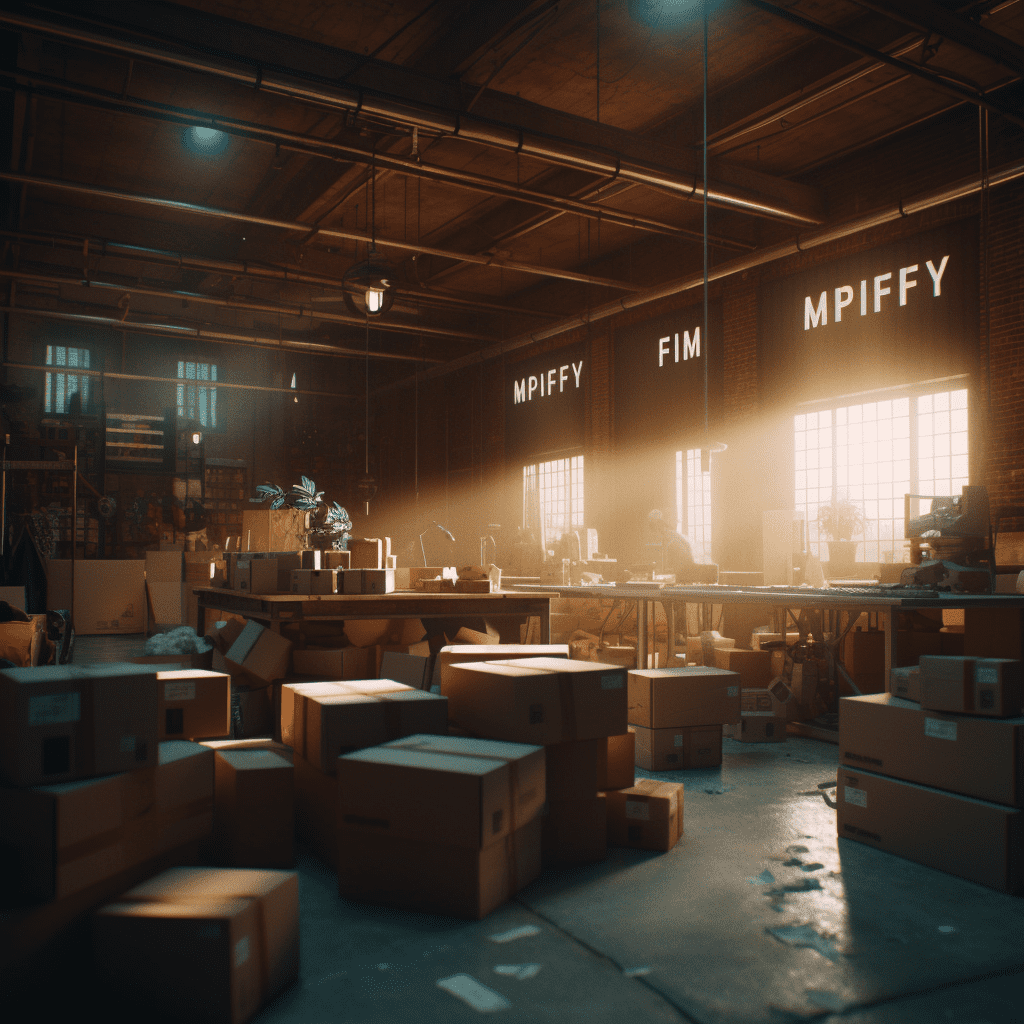 If you're an ecommerce business owner, you know that order fulfillment is a crucial aspect of your operations. It involves receiving, processing, and delivering orders to your customers in a timely and accurate manner. At FBA Prep Logistics, we understand the importance of efficient and reliable fulfillment, which is why we offer our services to Shopify merchants.
Our team of experts is equipped to handle all aspects of order fulfillment, from inventory management to shipping and delivery. With our advanced technology and data-driven approach, we can ensure that your products are stored and distributed strategically, maximizing efficiency and minimizing costs. Plus, our partnership with Shopify Fulfillment Network means that we can offer fast and reliable delivery to your customers across the United States.
When you choose FBA Prep Logistics as your 3PL warehouse, you can rest assured that your orders are in good hands. We prioritize accuracy, speed, and customer satisfaction, and we're committed to helping you grow your business through seamless and effective order fulfillment. Contact us today to learn more about how we can support your Shopify store.
What is Shopify Fulfillment?
Shopify Fulfillment is a service that allows Shopify merchants to outsource their order fulfillment process to a third-party warehouse like FBA Prep Logistics. This service enables merchants to focus on growing their business while the warehouse takes care of storing, picking, packing, and shipping their products to customers.
Order Fulfillment
Order fulfillment is the process of preparing and delivering a customer's order. With Shopify Fulfillment, FBA Prep Logistics receives the merchant's orders and fulfills them on their behalf. We use our expertise and experience to ensure that the orders are picked, packed, and shipped accurately and efficiently.
When an order is placed, it is automatically sent to our warehouse for fulfillment. We then pick the products from our inventory, pack them securely, and ship them to the customer. We also provide tracking information so that merchants and their customers can monitor the progress of the shipment.
Inventory Management
Inventory management is a critical aspect of order fulfillment. With Shopify Fulfillment, FBA Prep Logistics manages the merchant's inventory in our warehouse. We ensure that the products are stored in a safe and organized manner, and we use data-driven inventory distribution to move the products closer to the customers based on demand, ensuring fast, reliable order delivery.
Merchants can easily manage their inventory through their Shopify dashboard. They can track their inventory levels, receive alerts when inventory is running low, and restock their inventory when necessary.
Shipping and Delivery
Shipping and delivery are important parts of the customer experience. With Shopify Fulfillment, FBA Prep Logistics ensures that the products are shipped quickly and reliably to the customers. We use our network of carriers to provide fast and affordable shipping options to customers in the United States and Canada.
Merchants can also take advantage of the Shop Promise, which guarantees fast and reliable shipping to customers. This helps to increase customer satisfaction and loyalty, which can lead to repeat business and positive reviews.
In conclusion, FBA Prep Logistics is the ideal warehouse to choose for Shopify Fulfillment. We have the expertise, experience, and resources to provide reliable and efficient order fulfillment services to Shopify merchants. With our help, merchants can focus on growing their business and providing excellent customer service, while we take care of the rest.
The Benefits of Shopify Fulfillment
Fast and Affordable Delivery
At FBA Prep Logistics, we understand how important it is to get your products to your customers quickly and affordably. That's why we offer fast and affordable delivery through Shopify Fulfillment Network (SFN). With SFN, you can rely on us to handle your order fulfillment, returns, storage, and freight, all while providing your customers with fast and reliable delivery.
Simple Pricing and Cost Calculator
Our pricing is simple and transparent. We offer competitive rates for our fulfillment services and provide a cost calculator to help you estimate your costs. With our cost calculator, you can easily see the cost of each order and adjust your pricing accordingly to ensure you are making a profit.
SFN Subscription
By subscribing to SFN, you can gain access to Shop Promise, which can boost your sales by up to 25%. With Shop Promise, you can offer your customers free and fast shipping on eligible products, which can help increase customer loyalty and drive sales.
Overall, with FBA Prep Logistics and SFN, you can enjoy fast and affordable delivery, simple pricing, and access to Shop Promise to help boost your sales. We are confident that our fulfillment services can help take your business to the next level. Contact us today to learn more about how we can help you with your Shopify fulfillment needs.
How Shopify Fulfillment Works
As a 3PL warehouse, we at FBA Prep Logistics understand the importance of a streamlined and efficient fulfillment process. Shopify Fulfillment offers just that, with features such as fast and affordable delivery, order fulfillment, storage, and freight. Here's how it works:
Storage and Inventory Management
Shopify Fulfillment Network allows you to store your inventory in their warehouses, which are strategically located across the US. This means that your products are closer to your customers, resulting in faster delivery times. Shopify also handles inventory management, ensuring that you always have the right amount of stock on hand. This means you can focus on growing your business without worrying about managing your inventory.
Order Processing and Shipping
When an order is placed on your Shopify store, Shopify Fulfillment takes care of the entire order processing and shipping process. They pick and package the products, label them for shipment, and ship them out to your customers. This means you don't have to worry about anything and can focus on other aspects of your business.
Returns and Support
Shopify Fulfillment also handles returns and provides support to your customers. They have a dedicated team that handles returns and ensures that your customers are satisfied with their purchases. This means that you can rest assured that your customers are taken care of, even after they've made a purchase.
At FBA Prep Logistics, we believe that Shopify Fulfillment is a great option for businesses looking to streamline their fulfillment process. However, we also believe that our services are a great complement to Shopify Fulfillment. We offer a range of services such as kitting, labeling, and inspection that can help you save time and money. If you're looking for a reliable and efficient 3PL warehouse, look no further than FBA Prep Logistics.