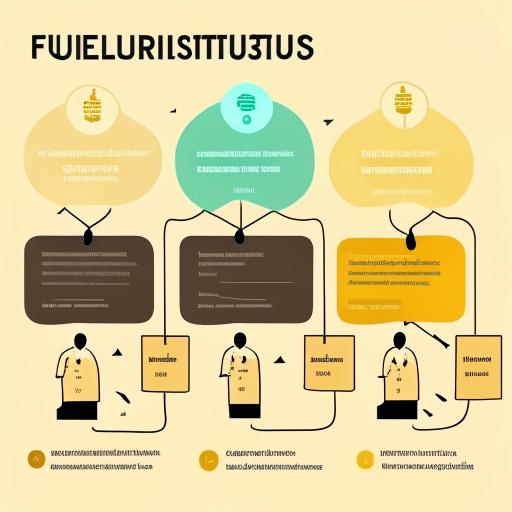 Introduction
Welcome to FBA Prep Logistics, your trusted partner in making your Amazon business a success! As a reliable and efficient 3PL warehouse located in Bristol, PA, we understand the significance of having a seamless order fulfillment process for ecommerce businesses selling on Amazon. With the ever-increasing competition in the online marketplace, it's more important than ever to have a partner who can help you effectively manage your supply chain, allowing you to focus on growing your business.
In this article, we'll guide you through our comprehensive order fulfillment process, starting from receiving and stocking inventory to managing order returns. We'll also highlight how partnering with FBA Prep Logistics can add value to your ecommerce business by ensuring fast, accurate, and efficient handling of your orders, ultimately leading to increased profits and enhanced customer satisfaction. To learn more about the advantages of working with a 3PL warehouse on the East Coast, check out our article on "How East Coast FBA Prep Services Can Streamline Your Amazon Business".
Stay with us as we explore the steps involved in our end-to-end fulfillment process and demonstrate why FBA Prep Logistics is the warehouse to choose for your Amazon business.
Section 2: Step 1 – Receiving and Stocking Inventory
In this section, we'll walk you through the first step of the order fulfillment process at FBA Prep Logistics: receiving and stocking your inventory. This crucial step sets the stage for a smooth and efficient supply chain for your e-commerce business.
2.1 Receiving Inventory from Suppliers
When shipments arrive at our Bristol PA facility from your suppliers, our experienced team ensures that every package is handled with care and attention. Our warehouse staff checks the shipment against the provided packing list, ensuring that all of the items are accounted for, and in good condition. In case of any discrepancies, we communicate with you and your suppliers to resolve the issue promptly to prevent any delays in order processing or fulfillment.
2.2 Quality Inspection
Quality is of utmost importance in e-commerce, and we understand the need to keep your customers happy with the products they receive. Our team at FBA Prep Logistics conducts thorough inspections of your inventory to spot any potential defects or damages before they reach your customers. By catching these issues early, we save you time and money by preventing returns, exchanges, or negative feedback on your Amazon store.
2.3 Secure Storage and Inventory Management
Once your inventory is received and inspected, we securely store it in our state-of-the-art warehouse, using smart, scalable storage solutions tailored to your product types and sales volume. Our organized and efficient inventory management system ensures that your products are always easy to locate, allowing us to seamlessly process and fulfill orders as they come in.
2.4 Real-Time Inventory Visibility
To ensure that you always have a clear view of your inventory levels and sales data, FBA Prep Logistics provides you with real-time inventory tracking and analytics. This proactive approach to inventory management allows you to make informed decisions about when to restock products, helping you avoid stockouts and keep your Amazon store running smoothly.
By choosing FBA Prep Logistics for your 3PL needs, you can be confident that your inventory will be received, inspected, and stocked with precision and care, as outlined in our article "How to Choose the Most Reliable East Coast Fulfillment Solution". In the next section, we'll dive into the process of picking and processing orders, and how FBA Prep Logistics ensures accuracy and efficiency every step of the way.
Section 3 – Order Processing and Picking
Efficient order processing is a critical aspect of every successful e-commerce business, especially if your business relies on Amazon for sales. When orders are not accurately processed and picked in a timely manner, it can result in countless issues, dissatisfaction among customers, and even loss of sales. In this section, we'll discuss how FBA Prep Logistics, a top-tier 3PL warehouse, ensures efficient browsing through our system and expert picking of the correct products.
3.1 – Order Receiving and Integration
Upon receiving orders from your Amazon store or other e-commerce platforms, FBA Prep Logistics seamlessly integrates them into our sophisticated warehouse management system (WMS). By doing this, we have better oversight of all your orders, providing you with accurate and real-time data to make the appropriate business decisions. This process is largely automated, reducing the risk of human errors and improving efficiency in our order processing.
3.2 – Picking the Right Products
Our expert staff at FBA Prep Logistics is well-trained and well-equipped to handle the picking process. By following standard operating procedures (SOPs) and using modern tools, we ensure that we're selecting the right products for every order. Additionally, our warehouse layout is strategically designed to reduce the time taken for picking, allowing us to process a higher volume of orders on time.
3.3 – Inventory Accuracy
When working with FBA Prep Logistics as your 3PL provider, you can rely on accurate inventory management. Our inventory management system tracks and updates product data in real-time, eliminating stock discrepancies and overselling risks. We also conduct periodic inventory audits to ensure that your inventory is always accurate and up-to-date, giving you the peace of mind to focus on expanding your business.
3.4 – Quality Control and Assurance
We know how important it is to maintain the integrity and quality of your products. Our team carries out strict inspections at every step of the order processing and picking journey, ensuring only the best and correct items make it to the packing stage. This attention to detail not only reduces the possibility of customers receiving the wrong or damaged items but also results in higher customer satisfaction and positive reviews for your business.
Partnering with FBA Prep Logistics for your order processing and picking needs means choosing a superior level of efficiency, accuracy, and customer satisfaction. Not only do we offer a state-of-the-art order processing system, but we also ensure that your customers are always getting the perfect order, every time. So, visit our Ultimate Guide to Amazon Shipping for PA Sellers now to learn more about how FBA Prep Logistics can turn your Amazon business into a success story.
Step 3 – Packing and Shipping to Amazon Fulfillment Centers

In this crucial step of the order fulfillment process, FBA Prep Logistics takes the responsibility of securely packing and shipping products to Amazon fulfillment centers, aligning with Amazon FBA guidelines and requirements. As we mentioned earlier in our "Ultimate Guide to Amazon Shipping for PA Sellers", proper packing and labeling ensure your shipments reach their final destination in pristine condition and on time.

Our team at FBA Prep Logistics follows Amazon's specific guidelines, paying special attention to details such as FNSKU labels, proper packaging materials, and box dimensions. By partnering with us, you can avoid common shipment issues and save time, as we eliminate the need for you to manually pack and ship items to Amazon.

Moreover, our strategic location as an East Coast Fulfillment Center ensures quicker transit times and lower shipping costs for our clients. We take care of shipping logistics, which allows our clients to focus on growing their Amazon business further.
Step 4 – Tracking and Managing Order Returns

In the world of ecommerce, returns are a fact of life. While our main goal is to optimize and streamline the fulfillment processes to minimize returns, they're still bound to happen. This is where partnering with FBA Prep Logistics makes all the difference. In this section, we'll explore the importance of having a solid returns management strategy and discuss how we simplify this process for our clients.
5.1 Providing Complete Visibility
– Tracking returned items can be a challenging task when done in-house. By working with FBA Prep Logistics, our clients can access a user-friendly, centralized dashboard. This dashboard provides comprehensive, real-time visibility into return status, allowing you to stay updated and make informed decisions. Our expertise in consolidating and managing shipments, as discussed in The Ultimate Guide to Amazon Shipping for PA Sellers, adds another layer of convenience and reassurance in handling returns effectively.
5.2 Efficient Handling of Order Returns
– To enhance your customer's experience, FBA Prep Logistics ensures a fast, efficient, and hassle-free returns process. Our expert team is trained to inspect returned items promptly and determine whether they are eligible to be restocked or need further handling, such as refurbishing or disposal. This minimizes the associated risks and costs that may arise from mismanaging or misplacing returned items.
5.3 Reverse Logistics Simplification
– Our reverse logistics solutions, as covered in Simplify Returns for Your East Coast Shopify Customers with Reverse Logistics, give ecommerce sellers peace of mind by managing returns effectively. By partnering with FBA Prep Logistics, you can count on us as your trusted partner to handle your returns, leaving you with more time and resources to focus on growing your online business.
Frequently Asked Questions
What services does FBA Prep Logistics offer for e-commerce businesses selling on Amazon?
FBA Prep Logistics provides a comprehensive range of 3PL services for e-commerce businesses. Our services include receiving and stocking inventory, order processing, picking, packing, shipping to Amazon fulfillment centers, tracking, and managing returns. We ensure a seamless order fulfillment process, resulting in increased efficiency and customer satisfaction.
How does FBA Prep Logistics ensure inventory accuracy and quality during the receiving process?
Our team at FBA Prep Logistics performs a thorough inspection of all incoming inventory from suppliers. We verify item quantities, SKU accuracy, and overall product quality. Once the inventory passes our meticulous quality check, it's securely stored in our Bristol PA warehouse, ensuring swift and efficient order processing.
What makes FBA Prep Logistics efficient in order processing and picking?
FBA Prep Logistics combines an expert team with industry best practices to ensure efficient order processing and picking. Our warehouse management system helps us track inventory and locate products swiftly. Our team is trained to pick items accurately and quickly, reducing the chances of errors and delays in order fulfillment.
How does FBA Prep Logistics help in packing and shipping products to Amazon fulfillment centers?
FBA Prep Logistics ensures that all products are packed and shipped according to Amazon FBA guidelines. We use appropriate packaging materials, label each package correctly, and ship products to the designated Amazon fulfillment centers. By partnering with us, e-commerce businesses can streamline their shipping process and stay compliant with Amazon requirements.
What is FBA Prep Logistics' approach to tracking orders and managing returns?
At FBA Prep Logistics, we offer complete visibility of orders through our tracking system and efficiently handle returns. Our team ensures that all return procedures are followed accurately, processes returned items, and updates the inventory accordingly. This allows our clients to focus on scaling their business while we manage their supply chain effectively.