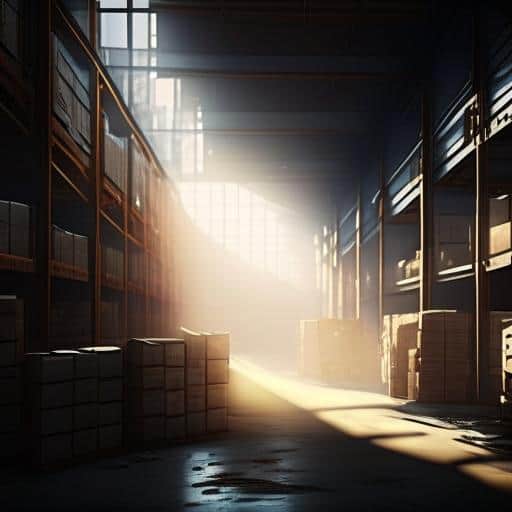 Introduction to Pack Solutions in NJ
Welcome to FBA Prep Logistics, your one-stop-shop for comprehensive packing solutions designed specifically for e-commerce businesses, particularly those selling on Amazon. Located in Bristol, PA, our state-of-the-art facility is equipped to help you optimize your supply chain management to stay ahead of the game. Let's dive into how our services can help you improve your operations, ensure customer satisfaction, and adhere to Amazon's stringent fulfillment policies.
Why Choose FBA Prep Logistics
As a leading 3PL warehouse, we understand the unique challenges Amazon sellers face. Our services, including the Pack for Amazon Sellers, are tailored to meet those challenges head-on, offering:
Expert packing services to ensure customer satisfaction
Optimized supply chain management to maximize profitability
Compliance with Amazon's regulations, leading to reduced risk of penalties
Support from seasoned industry professionals committed to helping you grow
Our mission is to make your life easier, streamlining your operations while keeping your goods in tip-top shape.
The FBA Prep Logistics Advantage
When it comes to running a successful e-commerce business, particularly on Amazon, your packing process can make or break your enterprise. With FBA Prep Logistics, you'll benefit from our extensive industry expertise and:
Cutting-edge technology to optimize the packing process
Expedited order processing for faster shipping times
Custom-tailored services to accommodate your unique packing needs
Cost-effective solutions that save you time and money
Exceptional customer service, from onboarding to ongoing support
Our E-commerce Business Expertise
Not only do we cater to Amazon sellers, but our expertise extends to other e-commerce platforms such as Shopify and WooCommerce. By partnering with us, you're choosing a 3PL warehouse with diversified knowledge and experience that ensures every aspect of your business is covered.
Serving Amazon Sellers Across the East Coast
Our strategic location in Bristol, PA, makes us an ideal logistics partner for e-commerce businesses throughout the East Coast. So whether you're in New Jersey, New York, or Pennsylvania, we're here to help you scale up and streamline your operations with affordable, expert packing solutions.
Join the FBA Prep Logistics Community
By entrusting FBA Prep Logistics with your packing needs, you're not just getting access to a premier 3PL warehouse – you're joining a community of like-minded entrepreneurs who believe in collaboration and growth. Don't miss out! Reach out to us today and find out how our Pack for Amazon Sellers service can take your e-commerce business to the next level.
2. Importance of Expert Packing for Amazon Sellers
The packing process plays a crucial role in the success of any e-commerce business, especially for Amazon sellers. As an Amazon seller, you need to ensure that your products are packed professionally to maintain your brand image, improve customer satisfaction, and adhere to Amazon's strict guidelines. In this section, we will elaborate on the importance of expert packing for Amazon sellers, and how FBA Prep Logistics can help you pack for Amazon Sellers.
2.1 Enhanced Customer Experience
Customers expect their orders to arrive in perfect condition, safely packaged, and professionally presented. Proper packing not only minimizes the chances of damage during transit but also creates a positive buyer experience when they unbox their purchase. As a result, expert packing plays a considerable role in ensuring customer satisfaction, which ultimately leads to positive reviews and increased sales.
2.2 Efficient Order Processing
When you send shipments to Amazon Fulfillment Centers, they must be packed correctly with all necessary elements such as barcodes, labels, poly bags, and more. If your shipments are packaged correctly, Amazon can process them promptly, which speeds up order fulfillment, reduces any potential delays, and ensures that your customers receive their orders promptly. Partnering with a packing expert like FBA Prep Logistics ensures that your products are packaged correctly, allowing them to be processed efficiently at Amazon Fulfillment Centers.
2.3 Compliance with Amazon Policies
Amazon Seller Central has strict packing guidelines to ensure that products are stored and shipped correctly. Failing to meet these requirements may lead to additional fees, refusal to accept your shipment, or even account suspension. It is crucial to follow Amazon's policies and guidelines to avoid unnecessary hassles and disruptions in your e-commerce operations. With FBA Prep Logistics' expert packing services, you can ensure that your products are packed according to Amazon guidelines, preventing any issues related to non-compliance.
2.4 Reduced Returns and Refunds
Quality packing can significantly decrease the chances of products arriving damaged or compromised, which results in fewer returns and refunds. By investing in professional packing solutions, you minimize product returns and maintain high levels of customer satisfaction – two essential factors in the e-commerce space.
2.5 Cost Savings
Expert packing solutions can help reduce the overall costs associated with managing your inventory and fulfilling customer orders. By streamlining the packing process, you can free up time, resources, and budget to focus on more critical aspects of your business, such as marketing and product development. Hiring a 3PL warehouse, like FBA Prep Logistics, ensures that your products are packed accurately and efficiently, which decreases your operational costs in the long run.
2.6 Scalability
As your Amazon business grows, so does the need for more efficient and professional packing solutions. Partnering with FBA Prep Logistics gives you access to expert and scalable packing services that can cater to your ever-changing business requirements. With a dedicated team and sophisticated packing processes in place, you can confidently expand your product range and customer base without worrying about any challenges that may come with growth.
In conclusion, expert packing solutions are vital for Amazon sellers to enhance customer satisfaction, improve order processing, ensure compliance with Amazon policies, reduce returns, optimize costs, and scale their businesses. In the next section, discover how FBA Prep Logistics offers customized pack solutions tailored to meet the unique needs of e-commerce businesses selling on Amazon.
3. Customized Pack Solutions for Your Business Needs
At FBA Prep Logistics, we understand that each e-commerce business is unique, and so are its needs when it comes to packing solutions. As a top-rated 3PL warehouse in Bristol, PA, our team is dedicated to tailoring comprehensive pack solutions that cater to the specific requirements of your Amazon business. By doing so, we greatly improve your supply chain efficiency, customer satisfaction, and compliance with Amazon's stringent packing guidelines. In this section, we'll explore various pack services that we offer, including labeling, bundling, poly bagging, and palletizing, among others.
Customized Labeling Services
Proper labeling is essential for seamless product identification and order fulfillment. FBA Prep Logistics understands the importance of correct labeling and offers customized labeling services to ensure your products are easily identifiable and processed according to Amazon's requirements. Our team will work with you to create specialized labels that not only adhere to Amazon's guidelines but also represent your brand effectively.
Efficient Bundling Solutions
Did you know that offering product bundles can boost your sales and improve the customer shopping experience? We offer expert bundling solutions that involve combining multiple products into a single package, making it easier for customers to purchase related items together. This method saves time, reduces shipping costs, and adds value to the customer's purchase experience. FBA Prep Logistics will help you design and implement effective bundling solutions that cater to your target audience, significantly increasing your sales potential on Amazon.
Professional Poly Bagging Services
Poly bagging is a popular packaging option for many e-commerce businesses. It involves wrapping individual products or bundles in a clear, durable plastic bag to protect them from dust, moisture, and other potential damage during shipping. FBA Prep Logistics offers professional poly bagging services that meet Amazon's requirements, ensuring your products are protected and properly packaged for their journey to the customer's doorstep. Not only does this service enhance the customer experience, but it also reduces the likelihood of product returns due to damaged packaging.
Precise Palletizing Solutions
For larger shipments or bulk inventory storage, palletizing is a crucial aspect of your supply chain process. It involves stacking and shrink-wrapping your products on a pallet, which allows for more efficient handling, storage, and transportation. FBA Prep Logistics offers precise palletizing solutions that adhere to Amazon's guidelines, helping you optimize your storage space and reduce shipping costs. Our team will carefully stack and wrap your products, ensuring your inventory is secure and ready for delivery to Amazon fulfillment centers.
Expert Packing Consultation and Strategy
If you're unsure about the best packing solution for your unique e-commerce business, our experts at FBA Prep Logistics are here to help. We offer specialized consultations and assistance in developing packing strategies that align with your business goals and customer preferences. Our team will work closely with you to ensure we tailor the perfect pack solution for your Amazon business, ultimately leading to increased sales and enhanced customer satisfaction.
In conclusion, partnering with FBA Prep Logistics ensures that your products are professionally packed, efficiently stored, and shipped in compliance with Amazon's policies. Our customized packing services cater to your individual e-commerce business needs, helping you scale effectively and achieve success on the competitive Amazon marketplace. From labeling and bundling to poly bagging and palletizing, we've got you covered. Make the smart decision to invest in the growth of your Amazon business with FBA Prep Logistics' comprehensive pack solutions.
4. Streamlined Process Ensuring Efficiency and Compliance
When you're an Amazon seller, staying compliant with Amazon's regulations is crucial to your success on the platform. This is where FBA Prep Logistics, a professional 3PL warehouse, comes in. Our dedicated team of experts goes above and beyond to ensure your products are ready to be shipped while adhering to Amazon's guidelines. In this section, we'll walk you through our streamlined process that guarantees both efficiency and compliance.
4.1. Comprehensive Preparation and Packing
Before we pack for Amazon sellers, we make sure to understand the specific requirements of your items. Our team is well-versed in Amazon's rules and guidelines, allowing us to carefully evaluate every product. This thorough assessment enables us to engage in a seamless and efficient packing process that meets Amazon's regulations and guarantees customer satisfaction.
4.2. Prompt Turnaround Times
Time is money, and we understand the importance of getting your products packed and shipped as quickly as possible. Our expert team packs for Amazon sellers with a focus on speed and accuracy. Through our optimized handling process and dedicated workforce, we are able to provide consistently prompt turnaround times to get your products out to your customers faster than ever.
4.3. Expert Labeling and Barcoding
Labeling and barcoding are essential aspects of compliance when it comes to packing for Amazon sellers. At FBA Prep Logistics, we use state-of-the-art equipment and software to create labels and barcodes that meet Amazon's strict requirements. Never worry about non-compliance again, as our experts ensure your labels and barcodes are always accurate and up-to-date.
4.4. Exceptional Quality Control
Quality is one of our top priorities at FBA Prep Logistics. As a reliable 3PL warehouse, we guarantee that every product we pack for Amazon sellers undergoes a thorough inspection process. By maintaining strict quality control measures, we help minimize the risk of product returns, negative feedback, and potential Amazon penalties due to non-compliance.
4.5. Adherence to Amazon FBA Requirements
Fulfillment by Amazon (FBA) is a popular service that can benefit many Amazon sellers. However, to reap its rewards, it is essential to adhere to all FBA requirements. Our team at FBA Prep Logistics ensures your products are packed, labeled, and prepared according to Amazon's specific FBA guidelines. By taking compliance seriously, we help you avoid the hassle and potential pitfalls that could arise from non-compliance.
4.6. Customizable Packing Services
We recognize that every Amazon seller has unique needs, and we've developed a range of customizable packing services to meet these requirements. By offering flexible options such as kitting, bundling, and palletizing, we make it easy for you to select the ideal packing solution for your business.
4.7. Regular Updates and Transparent Communication
As we pack for Amazon sellers, we know how critical it is to keep you informed, so you're always in the loop. We provide regular updates and maintain open lines of communication to ensure you're always aware of the progress of your products. By being available and keeping you well-informed, we alleviate any concerns or uncertainties you may have about the process.
In conclusion, partnering with FBA Prep Logistics can make a significant difference in your Amazon selling experience. By placing your trust in our 3PL warehouse, you can focus on growing your e-commerce business while we handle everything from packing, labeling, and barcoding to quality control. With our long-standing expertise, dedication to customer satisfaction, and strict adherence to Amazon's guidelines, you can rest assured your business is in good hands.
5. Partner with FBA Prep Logistics – The Smart Choice for Amazon Sellers
As we've explored throughout this article, efficient and accurate packing plays a crucial role in the success of e-commerce businesses, particularly those selling on Amazon. So, isn't it time to give your business the best chance at success by partnering with a 3PL warehouse like FBA Prep Logistics? Let's delve into the key reasons why choosing FBA Prep Logistics is a smart decision for Amazon sellers.
5.1 Expertise in Pack Solutions Tailored for Amazon Sellers
With years of experience in the industry, our team at FBA Prep Logistics has a thorough understanding of the unique needs and challenges faced by Amazon sellers. We've developed top-quality packing solutions to ensure your products are packed efficiently and accurately, which will ultimately enhance your brand reputation and customer satisfaction.
5.2 Prioritizing Efficiency and Amazon Compliance
At FBA Prep Logistics, we actively focus on streamlining our processes, ensuring reduced turnaround times without compromising on quality. We are always up-to-date with Amazon's policies and guidelines, so you can rest assured that your inventory is packed in accordance with these stringent requirements. Additionally, our extensive range of services such as Shopify inventory tracking ensures your products are handled with the utmost care, eliminating any unnecessary delays.
5.3 Dedicated to Customer Satisfaction
One of the cornerstones of our success at FBA Prep Logistics has been our dedication to customer satisfaction. We understand that the success of your e-commerce business heavily relies on the satisfaction of your customers. Therefore, our team works tirelessly to ensure that your products are packed and delivered on time, in perfect condition, meeting (if not exceeding) the expectations of your customers.
5.4 Helping Your E-commerce Business Scale
As your e-commerce business grows, your logistical needs evolve, and so does FBA Prep Logistics. Our customized packing solutions make it easier for you to scale your business, allowing you to keep up with increasing customer demands and market trends. From simple labeling jobs to more complex packing needs like kitting, bundling, and palletizing, we've got you covered. Plus, our Shopify solutions are designed to further support your e-commerce growth.
5.5 A Trusted Partner to Amazon Sellers
Boosting the success of your Amazon business doesn't stop with expert packing services. FBA Prep Logistics also offers a host of additional services in our repertoire, such as Amazon inventory control and reverse logistics solutions to drive your business forward.
In conclusion, partnering with FBA Prep Logistics is the smart choice for Amazon sellers who strive for efficiency, growth, and success in their e-commerce businesses. Our expertise, dedication to customer satisfaction, and unrivaled packing solutions are just a few reasons why FBA Prep Logistics should be your go-to 3PL warehouse. Join the growing number of satisfied businesses that trust FBA Prep Logistics for their packing and logistical needs, and watch your e-commerce enterprise thrive.
Frequently Asked Questions</h2>
<h3>What packing solutions does FBA Prep Logistics offer for Amazon sellers?</h3>
<p>At FBA Prep Logistics, we provide comprehensive packing solutions tailored to the needs of e-commerce businesses. Our services include labeling, bundling, poly bagging, palletizing, and more. Our goal is to help you optimize your supply chain processes and stay compliant with Amazon's requirements.</p>
<h3>Why is expert packing important for my Amazon business?</h3>
<p>Efficient and accurate packing ensures a positive customer experience and adherence to Amazon's fulfillment policies. Proper packing not only reduces the risk of damaged products, but it also helps to maintain your account's good standing, saves time, and streamlines your operations.</p>
<h3>How does FBA Prep Logistics ensure compliance with Amazon's regulations?</h3>
<p>We employ a streamlined process that prioritizes efficiency and adherence to Amazon's guidelines. Our team of experts stays updated on the latest Amazon policies and requirements, making sure your products are packed according to their strict standards before sending them to Amazon's fulfillment centers.</p>
<h3>What are the advantages of partnering with FBA Prep Logistics for my e-commerce business?</h3>
<p>When you partner with FBA Prep Logistics, you gain a dedicated 3PL warehouse with extensive experience in supply chain management. We focus on providing top-notch customer service, helping you to streamline your operations, reduce errors, and grow your business, making FBA Prep Logistics the smart choice for Amazon sellers.</p>
<h3>Can FBA Prep Logistics handle customized packing services for my specific business needs?</h3>
<p>Yes! Our team understands that every e-commerce business has unique requirements. We offer a range of customizable packing services designed to meet your specific needs, ensuring that your products are expertly prepared for Amazon's fulfillment centers.</p>
<script type="application/ld+json">
{
"@context": "https://schema.org",
"@type": "FAQPage",
"mainEntity": [{
"@type": "Question",
"name": "What packing solutions does FBA Prep Logistics offer for Amazon sellers?",
"acceptedAnswer": {
"@type": "Answer",
"text": "At FBA Prep Logistics, we provide comprehensive packing solutions tailored to the needs of e-commerce businesses. Our services include labeling, bundling, poly bagging, palletizing, and more. Our goal is to help you optimize your supply chain processes and stay compliant with Amazon's requirements."
}},{
"@type": "Question",
"name": "Why is expert packing important for my Amazon business?",
"acceptedAnswer": {
"@type": "Answer",
"text": "Efficient and accurate packing ensures a positive customer experience and adherence to Amazon's fulfillment policies. Proper packing not only reduces the risk of damaged products, but it also helps to maintain your account's good standing, saves time, and streamlines your operations."
}},{
"@type": "Question",
"name": "How does FBA Prep Logistics ensure compliance with Amazon's regulations?",
"acceptedAnswer": {
"@type": "Answer",
"text": "We employ a streamlined process that prioritizes efficiency and adherence to Amazon's guidelines. Our team of experts stays updated on the latest Amazon policies and requirements, making sure your products are packed according to their strict standards before sending them to Amazon's fulfillment centers."
}},{
"@type": "Question",
"name": "What are the advantages of partnering with FBA Prep Logistics for my e-commerce business?",
"acceptedAnswer": {
"@type": "Answer",
"text": "When you partner with FBA Prep Logistics, you gain a dedicated 3PL warehouse with extensive experience in supply chain management. We focus on providing top-notch customer service, helping you to streamline your operations, reduce errors, and grow your business, making FBA Prep Logistics the smart choice for Amazon sellers."
}},{
"@type": "Question",
"name": "Can FBA Prep Logistics handle customized packing services for my specific business needs?",
"acceptedAnswer": {
"@type": "Answer",
"text": "Yes! Our team understands that every e-commerce business has unique requirements. We offer a range of customizable packing services designed to meet your specific needs, ensuring that your products are expertly prepared for Amazon's fulfillment centers."
}}
]}
</script>