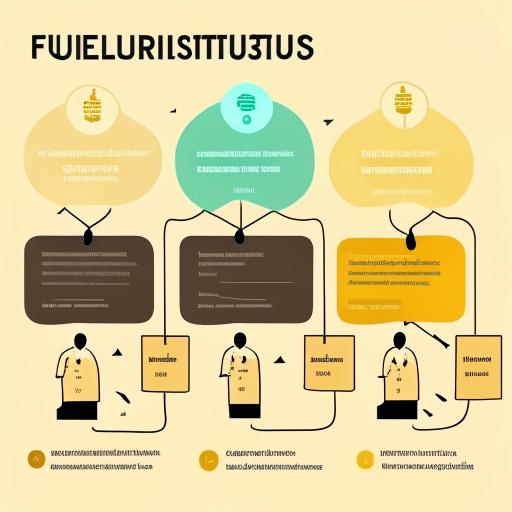 Introduction: The Importance of an Efficient Order Fulfillment Process
Order fulfillment is the lifeline of any e-commerce business. In today's competitive online marketplace, customers expect efficient, reliable, and speedy order processing and delivery. An exceptional order fulfillment process not only ensures customer satisfaction but also plays a vital role in the overall success of a business. If you're a medium-sized e-commerce business selling mainly on Amazon.com and new to supply chain management, choosing the right 3PL warehouse should be a top priority.
FBA Prep Logistics, a 3PL warehouse located in Bristol, PA, offers comprehensive order fulfillment solutions specifically designed to cater to businesses like yours. If you're just starting with supply chain management or haven't used a 3PL before, you're in safe hands. Our top-notch services aim at helping businesses like yours level up and succeed in the ever-growing e-commerce world. By partnering with FBA Prep Logistics, you will gain a competitive edge in various aspects of your supply chain, including receiving inventory, warehousing, inventory management, picking, packing, shipping, returns management, and optimizing the order fulfillment process as a whole.
Why A Smooth Order Fulfillment Process Matters
Customer Satisfaction: In an age where customers have endless options at their fingertips, providing a seamless and efficient order fulfillment experience is crucial for winning their trust and loyalty. Customers highly value quick and hassle-free delivery – meeting customer expectations is key to driving repeat sales and long-term success.

Operational Efficiency: A well-structured and streamlined order fulfillment process minimizes human errors, reduces shipping delays, and helps you maintain healthy inventory levels. This directly translates to improved operational efficiency, cost savings, and a better bottom line.

Brand Reputation: Your order fulfillment process ultimately defines your brand's reputation. If your e-commerce business consistently delivers products on time and in perfect condition, customers are more likely to leave positive feedback and recommend your products to others. This word-of-mouth marketing can do wonders for your brand's reputation and growth.
Scalability: As your e-commerce business grows, so will your order fulfillment demands. A robust and flexible order fulfillment process allows your operations to scale smoothly, ensuring that your business can meet the increasing demands without compromising on quality or efficiency.

Competitive Advantage: Offering a streamlined order fulfillment process sets your e-commerce business apart from competitors. In an industry where quick and reliable delivery is the norm, a top-notch order fulfillment service can give your business a significant competitive advantage.
As you can see, mastering the order fulfillment process is essential for any e-commerce business looking to thrive in the online marketplace. FBA Prep Logistics is committed to delivering a seamless and optimized order fulfillment experience for businesses new to supply chain management or those who have never used a 3PL before. In the following sections, we'll walk you through our unique solutions in detail, which aim to simplify every step of the order fulfillment process for you.
[action-btn title="Start Your Free Quote" link="/quote-request/"]
Step 1: Receiving Inventory
An efficient and seamless order fulfillment process starts with the crucial step of receiving inventory. FBA Prep Logistics has developed a comprehensive receiving process that simplifies this crucial step for businesses selling on Amazon.com. By choosing to partner with a 3PL warehouse located in Bristol, PA, you'll experience tangible benefits that ultimately have a positive impact on your bottom line.
Why Choose a Bristol, PA-Based 3PL Warehouse?
There are several reasons why location matters when it comes to choosing a 3PL warehouse. Here are some of the advantages our Bristol, PA location offers Amazon sellers:
Strategic Location: Being strategically located in Bristol, PA, FBA Prep Logistics ensures faster delivery times by providing easy access to major transportation hubs across the East Coast.

Reduced Shipping Costs: By partnering with a 3PL warehouse located near your customer base, you can leverage our advantageous location to save on shipping costs. Lower shipping costs equate to higher profit margins for your e-commerce business.

Enhanced Brand Reputation: Rapid turnaround times between receiving and shipping orders is vital for maintaining a positive brand-reputation. Choosing a 3PL warehouse with a prime location can lead to improved customer satisfaction and increased trust in your brand.
Simplified Receiving Process
By partnering with FBA Prep Logistics, you'll receive a highly organized and streamlined receiving process that sets the stage for success in each subsequent stage of the order fulfillment process.
Here are the key steps we follow when receiving inventory:
Inspecting Shipments: Our team diligently inspects your inventory upon arrival, verifying that all products and quantities align with the original purchase order.

SKU Labeling: We ensure that all your products are accurately labeled with SKU numbers. This guarantees organization and allows for swift and precise order processing.

Product Storage: We follow a systematic approach to store your products in our secured warehouse facility. We assess and consider storage requirements specific to your items, such as temperature, humidity, and light sensitivity.
Inventory Update: Our advanced inventory management system is updated with the arrival of your new inventory, allowing for real-time data availability. This ensures you are always informed about the status of your products.
Entering a Partnership with FBA Prep Logistics
FBA Prep Logistics aims to create an efficient and hassle-free inventory receiving process that sets your e-commerce business up for success. By choosing us as your 3PL partner, you can focus on growing your business while knowing that your supply chain is being managed by experienced professionals.
To learn more about how FBA Prep Logistics can streamline your Shopify shipping and fulfillment process or help you boost your e-commerce with top Shopify solutions, explore our range of services on our website.
In conclusion, making the right choice when it comes to partnering with a 3PL warehouse can make all the difference for your e-commerce business. Choose FBA Prep Logistics for a strategic location that expedites your receiving process, reduces shipping costs, and elevates your brand's reputation. With our expertise and experience in managing the order fulfillment process, we ensure that you're equipped with everything you need to grow and succeed in the competitive world of e-commerce.
Step 2: Warehousing and Inventory Management
Advanced Inventory Management System: The Key to Success
Selling on Amazon requires a top-notch warehousing and inventory management system. Inefficient storage and mismanaged inventory may result in unhappy customers, penalty fees, or even worse—your Amazon seller account suspension. FBA Prep Logistics understands the critical value of maintaining an efficient inventory system and has crafted the optimal solution for e-commerce businesses new to supply chain management as well as those who have never used a 3PL before.
FBA Prep Logistics: Your Warehousing and Inventory Management Ally
Our facility in Bristol, PA, is designed to cater specifically to businesses selling on Amazon.com, ensuring a seamless order fulfillment process. Our advanced inventory management system employs the latest technology and adheres to industry best practices, providing numerous benefits that set us apart from other warehouses.
Accuracy and Security: Peace of Mind for Your Inventory
Consistent and precise inventory management is crucial for the success of your e-commerce business. At FBA Prep Logistics, we use state-of-the-art systems to track your products at all stages, ensuring accurate inventory counts and minimizing the risk of stockouts or overstocking. Our dedication to transparency means you'll always be aware of your exact inventory levels, helping you make informed decisions about your business.
Moreover, we understand that security is a primary concern for all e-commerce sellers. Our warehouse facilities in Bristol, PA, are equipped with advanced security measures to protect your inventory from theft, damage, or any form of tampering.
Optimal Storage Conditions: Your Products, Safe and Sound
Proper product storage is essential, and FBA Prep Logistics takes this responsibility very seriously. We have designed our warehouse to maintain optimal storage conditions for your products. Whether you sell perishable goods or electronic devices, our professional team will ensure that every item is stored in the ideal environment, guaranteeing their integrity until they are shipped.
Streamlined Storage Organization: A Smoother Order Fulfillment Process
FBA Prep Logistics utilizes a strategic approach to storage organization within our warehouse. Our smart storage solutions simplify the order fulfillment process, allowing our team to locate items quickly and accurately, ultimately resulting in faster shipping times and satisfied customers.
Real-time Inventory Updates: Stay In Control
Staying ahead in the e-commerce game means being agile and adaptable to any changes that may arise. Rest assured that, with our real-time inventory updates, you can make data-driven decisions about your inventory management strategies. Our advanced systems will keep you informed, ensuring that your products are always at the right place, at the right time.
Growing Your Business Through Efficient Inventory Management
By partnering with FBA Prep Logistics, you gain access to our world-class warehousing and inventory management system, giving your e-commerce business with a competitive edge. We focus on streamlining your supply chain and perfecting the order fulfillment process, allowing you to target your energy on expanding your business and increasing profits. Choose FBA Prep Logistics for a warehousing and inventory management experience like no other.
Step 3: Picking, Packing and Shipping
Creating a smooth and efficient picking, packing, and shipping process is essential for ensuring that your customers receive their orders on time and in excellent condition. With FBA Prep Logistics, our expert 3PL services take the stress out of this crucial step in the order fulfillment process.
A Streamlined, Highly Organized Picking Process
The first step to ensuring the timely delivery of products is picking the correct items from the warehouse. At FBA Prep Logistics, we have developed a streamlined picking process that minimizes the chances of errors, which are costly both in terms of time and customer satisfaction. Our experienced warehouse team follows a carefully designed route through the storage facility, picking items quickly and accurately.
Customized and Secure Packaging Solutions
Once the products are picked, they need to be packaged securely to protect them during transit. At FBA Prep Logistics, we understand that one-size-fits-all packaging isn't always the best solution. That's why we offer a variety of packaging options that are tailored to the needs of your products. From customized boxes and envelopes to protective padding and cushioning materials, we make sure your products arrive in perfect condition. Plus, our commitment to sustainable packaging ensures we're helping reduce our environmental footprint.
Personalized Order Presentation Options
We recognize that presentation matters, and the packaging is often the first impression your customers get of your brand. To make this count, FBA Prep Logistics offers various order personalization options such as branded packaging, promotional inserts, and custom packaging slips. By allowing you to put your personal touch on every order, we help strengthen the connection between your brand and your customers.
Efficient Shipping Process with Real-time Tracking
Partnering with FBA Prep Logistics means benefiting from our relationships with a wide range of courier and shipping services, ensuring your products are delivered quickly and safely. We work closely with shipping providers to negotiate favorable shipping rates, which can save you valuable time and money. Plus, we provide real-time tracking for each shipment, so you and your customers can monitor the progress of every order. With our optimized shipping process, your orders will reach their destination as smoothly and speedily as possible.
Same-Day Shipping for High-Priority Orders
Are you aiming to offer top-notch service to your customers and make sure they receive their orders as quickly as possible? FBA Prep Logistics has you covered. With our same-day shipping options for high-priority orders, we help you meet the ever-growing demand for speedy delivery while gaining a reputation for excellent customer service.
Our highly efficient picking, packing, and shipping processes set FBA Prep Logistics apart as a 3PL warehouse that can meet the needs of businesses of all sizes. Whether you're a small e-commerce entrepreneur or a well-established Amazon seller (see The Best Logistics Services for Amazon Sellers on the East Coast) our services are designed to delight your customers and keep them coming back for more.
Your products deserve the best service, and FBA Prep Logistics is the partner you can trust to deliver. Choose a 3PL warehouse that truly cares about your business, and your customers will thank you for it.
Step 5: Returns Management
If there's one thing all e-commerce businesses must prepare for, it's the inevitable reality of customer returns. An efficient returns management system is crucial to maintaining customer satisfaction and ensuring a positive shopping experience. In this section, we'll explore how FBA Prep Logistics handles returns to support your business' growth and maintain the confidence of your customers.
Why Returns Management Matters
Truth be told, customers want a hassle-free shopping experience. When they have to return a product, they expect a smooth and quick process. Efficient returns management can make the difference between a one-time customer and a loyal fan of your brand. Furthermore, appropriately handling returns can spare you negative feedback and help you maintain a positive reputation in the competitive e-commerce market.
Our Top-notch Returns Management Process
The order fulfillment process doesn't end at shipping; we diligently manage every aspect, including returns. At FBA Prep Logistics, our comprehensive returns management process includes the following steps:
Receiving Returns: Our Bristol, PA warehouse is fully equipped to receive and process returned items. We ensure a swift response to guarantee customer satisfaction.

Inspecting Items: Our team of experts thoroughly inspects returned items to determine their condition. This helps us decide whether it's suitable for resale, requires repair, or needs to be discarded.

Adding Products Back to Inventory: In case of resale, our advanced inventory management system immediately updates the returned items back into the inventory, making them available for new orders.
Repair and Refurbishment: Should items need repair or refurbishment, we coordinate with the necessary specialists to get the job done and return the products to a sellable condition.

Disposing of Unsuitable Items: For those products that cannot be repaired or reused, we proceed to dispose of them in a responsible and eco-friendly manner.

Updating Customer Records: Finally, we maintain accurate customer records and communicate any relevant return information on your behalf. This way, you can stay informed and manage your customer relationships effectively.
Going the Extra Mile: Streamlining Returns and Ensuring Customer Satisfaction
To make certain your customers are satisfied with your returns policy, FBA Prep Logistics goes beyond a standard returns management process. Our additional services include:
Prepaid Return Shipping Labels: Prepaid shipping labels simplify the return process for customers and encourage them to continue buying from your store.

Reverse Logistics Solutions: If you're interested in knowing more about our reverse logistics offerings, check out our Streamline Your Business with Reverse Logistics Solutions article. We can provide tailored solutions that save you time and money.

A Dedicated Customer Support Team: Our professional customer support team assists with return-related inquiries and ensures that your customers' concerns are addressed promptly.
By partnering with FBA Prep Logistics for your return management needs, you're not only saving time and resources but also investing in customer satisfaction and fostering loyalty to your brand. Our commitment to delivering exceptional service is what sets us apart from other 3PL warehouses. Why look anywhere else when FBA Prep Logistics has everything to make your return process a breeze?
Frequently Asked Questions
1. How does FBA Prep Logistics ensure the efficiency of its order fulfillment processes?
At FBA Prep Logistics, we understand the importance of an efficient order fulfillment process for your e-commerce business. We employ advanced inventory management systems, optimized storage conditions, and a streamlined approach to picking, packing, and shipping orders. Our commitment to continuous improvement ensures we stay ahead of industry standards and always deliver the best possible service to our clients.
2. What role does FBA Prep Logistics play in the receiving process?
Our 3PL warehouse, located in Bristol, PA, simplifies the receiving process for businesses selling on Amazon.com. We coordinate with your suppliers, manage shipments, oversee the unloading process, and validate the accuracy of incoming inventory. This frees up your time to focus on other aspects of your business while your products are safely and efficiently handled by our team of experts.
3. What are the benefits of using FBA Prep Logistics for inventory management?
FBA Prep Logistics operates an advanced inventory management system to ensure the accuracy, security, and optimal storage conditions for your products. Our dedicated team monitors inventory levels, handles stock replenishments, and manages product expiration dates. This technology-driven approach minimizes errors, reduces stockouts, and contributes to a seamless customer experience.
4. How does FBA Prep Logistics manage the picking, packing, and shipping process?
We streamline the entire picking, packing, and shipping process by using efficient systems and automation. Our skilled team members are trained to pack orders accurately and securely, ensuring your products reach your customers in perfect condition. We also offer customized packaging and other order personalization options to enhance your brand's image and leave a lasting impression on your customers.
5. How does FBA Prep Logistics handle returns management?
We understand the significance of an efficient returns management system in maintaining customer satisfaction. FBA Prep Logistics manages the entire returns process on your behalf, inspecting returned items, updating inventory levels, and processing refunds or replacements in a timely manner. Our goal is to turn a potential negative experience into a positive one, ensuring your customers remain loyal to your brand.
6. How does FBA Prep Logistics continually improve and optimize order fulfillment processes?
We are dedicated to continuous improvement, using data analysis, client feedback, and industry expertise to enhance and optimize our order fulfillment processes. By staying ahead of trends and adopting best practices, we can proactively address potential issues and provide the best possible service for you and your customers.