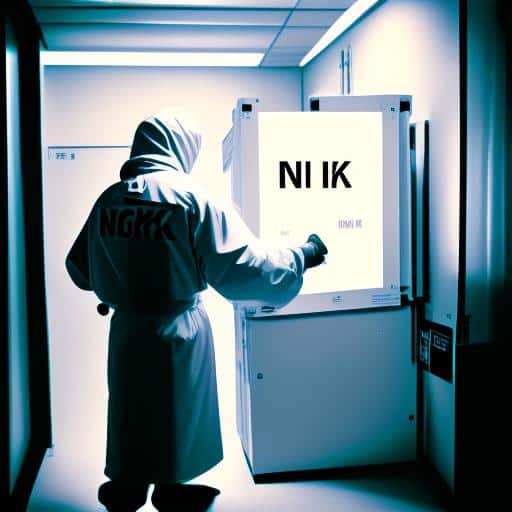 Introduction: Embracing a Cutting-Edge Security-First Approach
Welcome to FBA Prep Logistics – your one-stop solution for a secure and stress-free order fulfillment experience. As an e-commerce business owner, you understand that shipping products efficiently and timely is crucial to your success. With so many options available, it can be daunting to determine which 3PL provider is the right fit for your growing needs. That's where we come in – providing a Security-First Pick and Pack Service for Shopify in NJ.
By embracing a security-first mindset, we're able to offer unparalleled service to our clients, ensuring that their inventory is well-protected and orders are quickly fulfilled. Our approach not only helps to build trust between our 3PL warehouse and your business but also guarantees that your orders are in safe hands. In this article, you'll discover all the reasons why FBA Prep Logistics should be your top choice for a secure, efficient, and reliable 3PL service, tailored to cater to the needs of your Shopify store.
Alleviating Your Supply Chain Management Concerns
We understand that as your e-commerce business grows, managing your supply chain can become increasingly complex and time-consuming. Our security-first approach to pick and pack services, streamlined inventory management, and seamless integrations with your Shopify platform are designed to reduce the burden of supply chain management and let you focus on what truly matters – growing your business.
A Personalized Approach to E-commerce Fulfillment
At FBA Prep Logistics, we know that no two businesses are the same. Our wide range of security-first 3PL services has been carefully thought out to ensure that we have a solution for every small to medium-sized e-commerce business out there. Your dedicated account manager will work closely with you to create a tailored fulfillment plan that suits your unique requirements and ensures maximum efficiency.
A Seamless Integration with Your Shopify Store
As we recognize the importance of streamlined e-commerce operations, our state-of-the-art management system easily integrates with your Shopify store. This way, you'll be able to process orders, manage your inventory, and monitor shipments with just a few clicks – all within a security-first framework designed to safeguard your business assets.
In the following sections, we'll delve deeper into the advanced security measures, our efficient pick and pack process, and the benefits of our detailed inventory management system. By the end of this article, you'll have all the information you need to make an informed decision about why FBA Prep Logistics is the security-first solution you need for your Shopify store in NJ. So, let's dive into the specifics and explore how we keep your shipments safe and secure while fulfilling orders with precision and speed.
Advanced Security Measures for Keeping Your Shipments Safe
In this rapidly growing eCommerce age, ensuring secure and safe shipping has become vital for the success of online businesses, particularly for those using platforms like Shopify. At FBA Prep Logistics, we take your product's security very seriously and have developed a cutting-edge, Security-First Pick and Pack Service for Shopify in NJ. Our advanced security measures are designed to keep your inventory safe and your online business running smoothly.
24/7 Monitoring
To maintain optimal security levels in our warehouse, we continually monitor the facility 24/7 using state-of-the-art surveillance cameras. By closely monitoring and recording every activity that takes place in and around our warehouse, we can react to security alerts promptly, ensuring the safety of your valuable inventory.
Access Control
Unauthorized access to your products can lead to theft, damage, or loss. To prevent unauthorized access, we have implemented an electronic access control system. This system allows only authorized personnel to enter specific areas of our warehouse and provides an additional layer of protection to your products during the pick and pack process. We also conduct routine audits and inspections to ensure compliance with our security protocols.
Inventory Tracking
We understand the importance of accurately tracking your inventory, as it is crucial for efficient pick and pack operations. Our leading-edge inventory tracking system employs advanced barcode scanning technology in conjunction with our Inventory Management software, guaranteeing real-time information about the location, quantity, and movement of your products.
Alarmed Storage Units
To further enhance the security of your valuable inventory, we offer alarmed storage units as an optional add-on. These alarm systems will alert and notify our security personnel in case of any unauthorized intrusion, keeping your inventory protected against potential theft or damage.
Regular Security Updates and Maintenance
At FBA Prep Logistics, we invest significant resources in ensuring the ongoing protection and safety of your inventory. We regularly conduct security updates and maintenance to ensure that our systems are up-to-date with the latest industry standards. This practice allows us to maintain the highest level of security for your products during their stay in our warehouse, providing you peace of mind.
Warehouse Staff Training
A critical aspect of maintaining secure facilities is to have an expert team aware of best practices in warehouse management. Our warehouse staff undergo rigorous training, which focuses on warehouse safety and inventory security. The FBA Prep Logistics team is not only professional and knowledgeable but also understands and values the importance of security.
Fire and Safety Measures
It is crucial to safeguard your shipments from potential fire hazards and other natural disasters. We have installed advanced fire detection and suppression systems in our warehouse that comply with stringent fire and safety regulations. Moreover, we ensure that our staff is trained to respond effectively and efficiently to any fire-related emergency that may arise.
Cybersecurity
In today's digital age, safeguarding your business information is as crucial as protecting your physical inventory. Our Security-First approach extends to our IT infrastructure as well. Your sensitive data is backed up securely on multiple servers and is protected by advanced cybersecurity measures to prevent any form of cyber-attack, ensuring your business runs without any interruptions.
At FBA Prep Logistics, we are committed to providing the highest level of security to safeguard your inventory and keep your online store running smoothly. Our comprehensive security measures ensure that your shipments remain safe during the pick and pack process, and contribute to the thriving success of your Shopify store in NJ. To learn more about our security-first approach and explore how we can meet your specific requirements, visit our list of services.
3. Efficient Pick and Pack Process for Quick Fulfillment
Every minute matters in the world of ecommerce, and as your 3PL provider, we understand the importance of speedy order fulfillment. That's why at FBA Prep Logistics, we've developed an efficient and optimized Security-First Pick and Pack Service for Shopify in NJ that not only ensures fast processing but also maintains high accuracy and security throughout the process. In this section, we'll walk you through our streamlined pick and pack process, which is designed to fulfill your orders at lightning speed to keep your customers happy and grow your Shopify store.
3.1 Expert Staff Trained to Provide Fast and Secure Pick and Pack Services
Our team of experienced professionals handles your inventory with care and expertise. They've been trained to follow tight security protocols and efficient procedures, ensuring every product is picked, packed, and shipped safely and accurately.
3.2 Cutting-Edge Warehouse Technology
Implementing innovative technology is at the core of our pick and pack services. Our warehouse management system (WMS) and barcode scanning technology enable us to streamline the picking process, minimize errors, and maintain a high level of security. Plus, this technology easily integrates with Shopify to ensure seamless and accurate inventory and order management.
3.3 Real-Time Order Tracking for Shopify Sellers
To keep your Shopify store running smoothly, you need to know the status of your orders at all times. With our Security-First Pick and Pack Service for Shopify in NJ, you'll have access to real-time order tracking and updates. This empowers you to monitor your fulfillment process, stay informed about shipping status, and make informed decisions about restocking your inventory.
3.4 Batch and Wave Picking for Maximum Efficiency
Batch and wave picking are advanced order picking techniques that, when combined, increase picking speed and reduce the need to travel long distances within the warehouse. Batch picking involves grouping similar items together, whereas wave picking includes scheduling orders at regular intervals. By employing both of these strategies, we streamline the picking process and ensure that your Shopify orders are fulfilled as quickly as possible.
3.5 Custom Packaging Options to Suit Your Brand
We understand that branding matters in ecommerce, which is why we offer a variety of custom packaging options to suit your store's unique identity. Our packaging solutions not only look great but also provide the necessary protection for your products during transit.
3.6 Quality Assurance Checks to Maintain Accuracy and Prevent Returns
An error in picking and packing can lead to customer dissatisfaction and returns – that's something we all want to avoid. To ensure that these frustrations don't become a reality, our team rigorously checks each product before it's shipped out. This quality assurance process guarantees order accuracy, minimizes potential returns, and keeps your Shopify store's reputation intact.
3.7 Quick and Affordable Shipping Solutions
In today's world of instant gratification, fast shipping is vital for your ecommerce success. We've partnered with multiple shipping carriers to provide you with affordable and quick shipping options for your Shopify orders. Plus, our central location in NJ ensures that we can reach most destinations on the East Coast within 1-2 business days.
3.8 Emergency Protocols to Handle Potential Hiccups
Sometimes the unexpected happens, but our team at FBA Prep Logistics is prepared to handle any situation. In the event of an emergency or unforeseen issue, our robust protocols and trained staff allow us to quickly resolve the problem and minimize the impact on your Shopify store.
In conclusion, by choosing FBA Prep Logistics as your security-first 3PL provider, you're choosing an efficient and reliable pick and pack process that guarantees the quick and accurate fulfillment of your Shopify orders. With our innovative technology, skilled staff, and commitment to your store's success, we're here to enable your ecommerce business to thrive like never before. So why wait? Opt for our Security-First Pick and Pack Service for Shopify in NJ and experience the difference for yourself!
4. Detailed Inventory Management for Complete Control
In a fast-paced e-commerce environment, keeping track of your inventory is essential. An efficient inventory management system helps you stay ahead of the competition by providing you real-time insights into stock levels, preventing outages, and syncing seamlessly with Shopify. At FBA Prep Logistics, our Security-First Pick and Pack Service for Shopify in NJ leverages cutting-edge technology to offer comprehensive inventory management, giving you full control over your products and ensuring a seamless fulfillment process. We'll discuss the key features and advantages of our system in this section.
4.1 Real-Time Inventory Tracking and Insights
Our advanced inventory management system offers real-time tracking capabilities, ensuring you always have an accurate record of your current stock levels. This helps you plan for future orders, preventing stockouts that can negatively impact your sales and customer satisfaction. With rapid updates on stock availability, you can manage your inventory more effectively and avoid overstocking or understocking.
4.2 Seamless Integration with Shopify
Understanding the importance of a smooth e-commerce experience, we made sure our inventory management system integrates seamlessly with Shopify. This means that any changes made to your inventory within our system will be instantly reflected on your Shopify store dashboard. Accordingly, you can manage all your products and orders efficiently from one location, eliminating the need for manual updates or cumbersome data transfers.
4.3 Easy Product Management
Managing your product catalog has never been easier. With our detailed inventory management system for Security-First Pick and Pack Service for Shopify in NJ, you can effortlessly edit and update your product details, such as titles, descriptions, images, and even SKUs. This saves you valuable time and keeps your product listings up-to-date, ensuring an excellent shopping experience for your customers.
4.4 Advanced Reordering and Restocking Tools
FBA Prep Logistics' sophisticated inventory management system detects when your stock levels are running low and provides automatic reorder notifications. This helps you maintain adequate stock levels, particularly for high-demand products that sell out quickly. Additionally, our system also facilitates restocking, by providing accurate data on inbound shipments and expected delivery dates.
4.5 Customizable Reporting and Analytics
Our inventory management system comes with a plethora of customizable reporting options, providing detailed insights into your sales, stock status, and product performance. By analyzing the data, you can identify patterns, trends, and areas for improvement in your e-commerce operations. These analytics help you make informed decisions for optimizing your inventory management and enhancing the overall shopping experience for your customers.
4.6 Multiple Warehouse Management
If your e-commerce business uses multiple warehouses, FBA Prep Logistics' inventory management system has the functionality to effectively manage your inventory across all locations. This feature ensures you have a unified, accurate view of your entire inventory and enables you to optimize stock distribution, saving on costs and enabling faster order fulfillment.
4.7 Efficient Handling of Returns
Managing returns is often a challenging aspect of e-commerce. Our Security-First Pick and Pack Service for Shopify in NJ streamlines the returns process, enabling you to effortlessly handle customer returns and restock the items efficiently. With built-in features to manage the entire returns process, our inventory management system minimizes hassles and keeps your customers satisfied.
To sum it up, FBA Prep Logistics' advanced inventory management system is designed to give e-commerce business owners complete control over their inventory, all while providing a secure and efficient environment for product storage and fulfillment. From real-time inventory updates and easy product management to seamless Shopify integration and detailed analytics, our Security-First Pick and Pack Service for Shopify in NJ has everything you need to optimize your supply chain and scale your online business.
Stay ahead of your competition and ensure a seamless shopping experience for your customers by partnering with FBA Prep Logistics and managing your inventory with confidence and efficiency.
Choosing FBA Prep Logistics: The Security-First 3PL Solution for Your Shopify Store in NJ
If you're a growing ecommerce business owner in New Jersey, you're going to need a reliable 3PL warehouse to handle your order fulfillment and inventory management securely. Look no further, as FBA Prep Logistics is your go-to solution for top-notch security-first pick and pack service for Shopify in NJ. Let's recap the stellar benefits FBA Prep Logistics brings to the table and how it can help your business thrive.
##5.1 Safety and Security at the Core of Our Operations
At FBA Prep Logistics, we value the trust you place in us when entrusting us with your precious inventory. Which is why we put safety and security at the core of our operations. Our advanced security measures and 24/7 monitoring ensure your products remain safe and secure while in our care. Plus, our strict access control and state-of-the-art inventory tracking system maintain transparent operational processes while keeping your stock safeguarded.
##5.2 Streamlined Pick and Pack Process for Fast Fulfillment
We understand that time is money in the world of ecommerce. Our efficient pick and pack process helps you get your products into the hands of your customers quickly and accurately. As demand for your Shopify store and Amazon listings grow, FBA Prep Logistics' efficient fulfillment services will scale up easily to match your pace.
##5.3 Comprehensive Inventory Management System
Say goodbye to stockouts and overstock worries. With our advanced inventory management system, you'll have complete control over your stock, enabling real-time tracking and seamless integration with your Shopify store. Additionally, you'll benefit from accurate stock level updates, inventory turnover insights, and reduced storage costs, all aimed at improving your business's overall profitability.
##5.4 Seamless Integration with Your Shopify Store
By choosing FBA Prep Logistics as your 3PL partner, integrating with your Shopify store becomes a breeze. Our technology-rich environment allows for easy setup and compatibility. Say goodbye to tedious operational concerns and focus on growing your business.
##5.5 Your Ecommerce Growth Partner
It's evident that FBA Prep Logistics provides much more than a security-first pick and pack service for Shopify in NJ. Our range of services cater to all your warehousing, fulfillment, and inventory management needs, ensuring your ecommerce venture becomes a remarkable success. Put your business in our capable hands and watch it flourish.
##5.6 Unrivalled Support and Customer Service
At FBA Prep Logistics, we pride ourselves on providing top-notch support and customer service to our clients. Our friendly and knowledgeable staff are always ready to assist you, address any concerns, and guide you through the best practices of supply chain management. Your success is our success!
In conclusion, if you want a secure, efficient, and reliable 3PL warehouse to handle your order fulfillment and inventory management in NJ, FBA Prep Logistics is undoubtedly the best choice. Our commitment to maintaining a secure environment for your inventory, alongside our expertise in pick and pack services for Shopify, guarantees peace of mind and a smoother path for your ecommerce business growth. So, what are you waiting for? Choose FBA Prep Logistics as your security-first 3PL solution today and take your business to new heights!
FAQs
1. How does FBA Prep Logistics ensure the safety of my products?
Our warehouse facility implements a variety of advanced security measures, such as 24/7 monitoring, access control, and real-time inventory tracking, to ensure the safety of your products at all times.
2. Can FBA Prep Logistics integrate with my Shopify store and Amazon listings?
Yes, our advanced inventory management system seamlessly integrates with both Shopify and Amazon, allowing you to effectively track and control your inventory in real-time.
3. How does the pick and pack process work at FBA Prep Logistics?
Our efficient pick and pack process involves locating and preparing your inventory in an organized and accurate manner, ensuring a quick fulfillment of your orders through our streamlined service.
4. How can FBA Prep Logistics help prevent stockouts and overstock?
Our detailed inventory management system allows you to closely monitor your inventory levels, enabling you to make informed decisions about restocking and avoiding both stockouts and overstock situations.
5. What makes FBA Prep Logistics stand out from other 3PL providers?
FBA Prep Logistics offers a security-first approach to 3PL services, ensuring the safety and well-being of your inventory while providing efficient and reliable order processing and fulfillment for your ecommerce business.