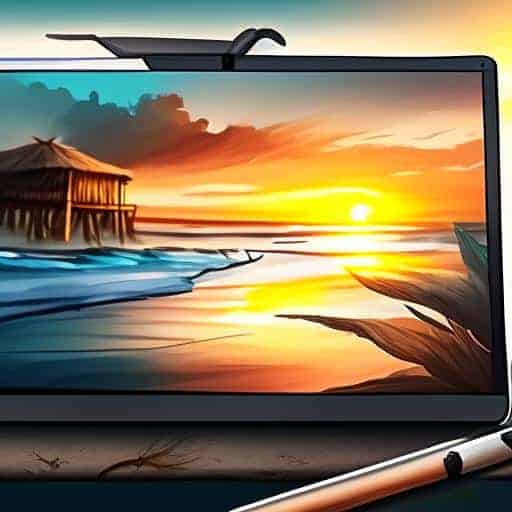 Introduction: The Benefits of East Coast Partnerships
One of the critical keys to maximizing profits on Amazon is partnering with a reliable and efficient Third-Party Logistics (3PL) warehouse. For Amazon sellers based on the East Coast of the United States, a partnership with FBA Prep Logistics – a Bristol, PA-based 3PL warehouse, can dramatically impact their business. Let's explore the benefits of partnering with an East Coast-based warehouse like FBA Prep Logistics.
Faster Delivery Times
By choosing a 3PL warehouse strategically located on the East Coast, such as FBA Prep Logistics, you're taking advantage of the densely populated market. This strategic location enables your products to reach a significant customer base much faster than if they were shipped from more distant locations. Speedy deliveries are more likely to result in positive feedback and improved customer satisfaction ratings on the Amazon platform, ultimately helping increase sales and maximize profits.
Reduced Shipping Costs
Shipping costs can significantly impact an Amazon seller's profit margins. By partnering with an East Coast-based warehouse like FBA Prep Logistics, you can leverage their proximity to key demand centers and reduce overall shipping costs. This cost-saving not only helps you stay competitive in the Amazon marketplace but also directly contributes to maximizing your profits.
Better Access to Key Markets
The East Coast is home to some of the largest and most lucrative consumer markets in the United States, including cities like New York, Philadelphia, and Washington DC. Partnering with a Bristol, PA-based 3PL like FBA Prep Logistics enables you to tap into these prime markets by ensuring your products are not only available but also delivered quickly and cost-effectively.
Streamlined Supply Chain Management
FBA Prep Logistics aims to optimize your supply chain processes. By partnering with an East Coast-based 3PL like FBA Prep Logistics, expedite your products' journey through the required steps – from receiving to shipping. This streamlined process is vital in reducing possible bottlenecks that can negatively impact your bottom line.
Customized East Coast Solutions
E-commerce businesses, especially those selling on Amazon, require specialized solutions to meet their unique needs. FBA Prep Logistics understands the particular challenges faced by East Coast businesses and tailors its services accordingly. With their range of comprehensive offerings, such asadvanced inventory management, expert prep & kitting services, and quick fulfillment turnaround times, FBA Prep Logistics should be at the top of your list when considering a 3PL partner on the East Coast.
In conclusion, partnering with an East Coast-based 3PL warehouse like FBA Prep Logistics can significantly impact your Amazon sales and reputation. From faster delivery times and reduced shipping costs to better access to key markets and streamlined supply chain management, the advantages of working with FBA Prep Logistics are substantial. So, if you're looking to maximize your profits on Amazon while enhancing your customers' shopping experiences, FBA Prep Logistics is undoubtedly the right partner for you.
Enhanced Inventory Management for Smarter Decision-Making
When it comes to maximizing profits on Amazon, effective inventory management should be at the core of your business strategy. At FBA Prep Logistics, we provide a range of inventory management services designed to help sellers streamline their supply chain, avoid costly stockouts and overstocking, and optimize their product listings for maximum potential profits. In this section, we'll delve into the essentials of our inventory management services and show you how they can be a game-changer for your Amazon business.
Comprehensive Inventory Tracking
With FBA Prep Logistics, you get access to our state-of-the-art inventory tracking system. This system allows you to monitor your stock levels in real-time, track the movement of inventory from our warehouse to Amazon's fulfillment centers, and anticipate future inventory needs with precision. By having complete visibility into your inventory, you can make informed decisions about when to reorder stock, helping you maintain the optimal levels for maximizing profits on Amazon. Discover the Secret to a Faster and More Efficient Supply Chain.
Proactive Stock Replenishment
One of the biggest challenges Amazon sellers face is avoiding stockouts and overstocking. Running out of stock can lead to lost sales, while overstocking can result in unnecessary storage fees and slow-moving inventory. Our proactive stock replenishment system analyzes your sales data and historical trends to provide accurate forecasts of future demand. This enables you to make data-driven decisions about when to reorder products and in what quantities so that you can better manage your inventory levels and maximize your profits on Amazon.
Product Listing Optimization
In e-commerce, your product listings are your storefront. Optimizing your listings is critical to driving traffic and conversions, ultimately resulting in increased profits. Our team of experts will work closely with you to analyze and optimize your Amazon product listings. By incorporating best practices such as high-quality images, engaging titles, and informative product descriptions, your listings will become more appealing to potential customers. By optimizing your listings, you'll boost your products' visibility in Amazon search results, helping drive traffic, and ultimately increase sales. Check out these Top Cost Reduction Strategies for Amazon Sellers in PA.
Streamlined Order Management
At FBA Prep Logistics, we understand that successful order management plays a crucial role in maximizing profits on Amazon. Our comprehensive order management system simplifies the entire process, virtually eliminating the need for manual intervention. The system seamlessly integrates with your Amazon accounts to automatically receive, process, and fulfill orders as they come in. This streamlined approach means faster order processing, which translates to quicker turnaround times and happier customers.
Seasonal Storage and Inventory Planning
Managing inventory demand during peak seasons can be quite challenging for Amazon sellers. Not keeping up with the inventory, you risk disappointing customers while overstocking can lead to excessive storage fees. That's where FBA Prep Logistics comes into play. We offer seasonal storage and inventory planning solutions to help you efficiently manage your inventory during peak seasons. Our dedicated team will work with you to develop a data-driven inventory strategy, ensuring you keep the right stock levels during demand fluctuations, ultimately maximizing your profits on Amazon.
Experienced Customer Support
One of the pillars of FBA Prep Logistics' services is our exceptional customer support. Our experienced team is readily available to help address any inventory management challenges you face throughout the process. With expert advice and personalized support, you can overcome any obstacles that come your way, ensuring your business remains competitive and profitable on Amazon.
In conclusion, partnering with FBA Prep Logistics for your inventory management needs not only takes the burden off your shoulders but also leads to improved efficiency, cost savings, and profit maximization. By investing in our expert services, you can shift your focus to other aspects of your Amazon business, confident that your inventory is being managed effectively. Don't leave profits on the table – optimize your inventory management strategy with FBA Prep Logistics today.
3. Improve Product Preparation with Expert Prep & Kitting Services
When it comes to maximizing profits on Amazon, product preparation is an important aspect sellers need to focus on. With FBA Prep Logistics' expert prep & kitting services, you can make sure your products not only adhere to Amazon's strict guidelines, but also enhance the overall customer experience. In this section, we'll go through all the amazing benefits of utilizing our prep and kitting services for your Amazon business success.
3.1. Seamless Compliance with Amazon's FBA Requirements
Amazon has a long list of requirements relating to product preparation and packaging for their fulfillment centers. Non-compliance can lead to extra fees, delays, and even the refusal of your inventory at the FBA center. With FBA Prep Logistics, you won't need to worry about meeting those stringent requirements:
Product Labeling: Our team prioritizes accuracy in barcode labels and suffocation warning labels to ensure smooth processing at Amazon fulfillment centers.
Poly Bagging & Shrink Wrapping: Proper packaging is crucial for the safety of your products. We handle poly bagging and shrink wrapping tasks efficiently to prevent any damage during transit or storage.
Boxing & Palletizing: Amazon's rules for carton weight and dimensions need to be followed carefully. Our team ensures all your products are optimally boxed and palletized to improve cost and storage efficiency.
3.2. Increaed Profit Potential with Custom Product Bundling and Kitting
Selling product bundles on Amazon not only increases your profit margins but also enhances the customer experience. By simplifying their purchase decisions, it enhances the chance of repeat sales. FBA Prep Logistics is well-equipped to handle your product bundling and kitting needs:
Customized Product Bundling: Our team will put together unique sets of related products to meet Amazon's ASIN requirements, making sure the bundles provide real value to the customers.
Kitting Services: By assembling multiple components into a single, ready-to-ship package, our kitting services save you time and labor costs.
3.3. Professional Quality Control for a Better Customer Experience
Poor quality control can be disastrous for an Amazon business, as it leads to negative reviews and hampered seller reputation. FBA Prep Logistics aims to protect your brand image via rigorous quality control measures:
Detailed Product Inspection: Our team conducts thorough inspections and testing of your products before they are sent to Amazon's FBA centers, identifying any defects or damage.
Damage Prevention: By using high-quality packaging materials and techniques, we ensure your products arrive at Amazon's fulfillment centers and the customer's doorstep in perfect condition.
3.4. Efficient and Scalable Prep & Kitting Solutions
As your Amazon business grows, so do your prep and kitting needs. FBA Prep Logistics ensures scalable solutions, backed by years of expertise, that can handle your inventory demands:
Flexible Services: From smaller Amazon sellers to established brands, we cater to a wide range of business sizes with adaptable service options.
Fast Turnaround times: By streamlining our operational processes, we guarantee faster turnaround times – ensuring your products reach Amazon's fulfillment centers without delay.
3.5. Comprehensive Support and Expert Guidance
Our team at FBA Prep Logistics has extensive knowledge of Amazon's FBA program, rules, and regulations. We're not just here to offer prep and kitting services – we're also here to provide guidance and support for your Amazon business success:
Knowledgeable Staff: Our trained professionals are well-versed in the specifics of operating an Amazon business, ensuring your products are prepped and kitted in the most efficient manner possible.
Open Communication: We believe in fostering strong partnerships with our clients, offering transparent communication and timely updates on your inventory status.
In conclusion, partnering with FBA Prep Logistics for your preparation and kitting needs is a surefire way to maximize profits on Amazon, ensuring steady growth, and maintaining a stellar seller reputation. With efficient compliance to FBA requirements, tailored bundling and kitting services, rigorous quality control, scalable solutions, and unwavering support, our 3PL warehouse empowers Amazon brands like yours to thrive in the competitive online marketplace.
Elevate Your Amazon Brand with Fulfillment Accuracy and Speed
In the highly competitive Amazon marketplace, it's crucial for sellers to stay ahead of the game by offering exceptional customer experiences. One of the significant factors influencing brand growth and maximizing profits on Amazon is ensuring that products are accurately delivered on time. This is where FBA Prep Logistics comes in, providing the necessary tools for efficient order fulfillment and customer satisfaction. Let's explore the vital importance of accurate and speedy fulfillment and how FBA Prep Logistics can help you elevate your Amazon brand.
The Direct Impact of Fulfillment on Customer Satisfaction
Order Accuracy: Avoiding Negative Reviews and Returns
Mistakes in order fulfillment can undermine your efforts to optimize your Amazon performance. If customers receive incorrect or damaged items, they are more likely to leave negative reviews and initiate returns, negatively impacting your brand's reputation and profitability. To avoid these pitfalls, FBA Prep Logistics offers meticulous order processing, ensuring that items are correctly picked, packed, and shipped every time.
Lightning-Fast Delivery: Meet and Exceed Customer Expectations
In today's fast-paced e-commerce world, Amazon buyers expect their purchases to arrive quickly. A market study found that 88% of consumers consider same-day or next-day delivery crucial when making online purchases. FBA Prep Logistics addresses these consumer demands by providing fast order turnaround times, allowing you to fulfill orders at a pace that meets or even surpasses customer expectations.
FBA Prep Logistics: Seamless Integration with Amazon's Systems
Having a 3PL partner that seamlessly integrates with Amazon's systems is crucial for a streamlined fulfillment process. FBA Prep Logistics connects directly with your Amazon Seller Central account, enabling automatic order syncing, real-time inventory tracking, and efficient order processing. This seamless integration enables an efficient order fulfillment process, ensuring that your customers receive their orders on time, every time.
Real-Time Inventory Management: Don't Let Stockouts Derail Your Sales
Experiencing stockouts can lead to lost sales, frustrated customers, and a damaged brand reputation. With FBA Prep Logistics, you'll have access to real-time inventory management, allowing you to make informed decisions about your stock levels and avoid the dreaded stockout. By maintaining an accurate account of your inventory, you can have complete confidence that your orders will be fulfilled and delivered on time.
Expert Customer Support: Navigate the Complexities of Amazon
No matter how experienced you are in selling on Amazon, you'll likely encounter challenges and complexities that require guidance. FBA Prep Logistics offers a dedicated customer support team that is well-versed in Amazon's platform and can provide valuable insights and expertise. Whatever your Amazon-related question or concern, our team is here to help you make the right decisions to maximize your profits.
Reliability and Scalability: The Keys to Business Growth
Building a successful Amazon brand depends on the reliability and scalability of your order fulfillment processes. FBA Prep Logistics' reputation for accuracy and speed ensures that customers will be satisfied, driving repeat business and positive reviews. As your business grows, our order fulfillment capabilities scale to meet increased demand, allowing you to enjoy greater profits and build a lasting brand presence on the Amazon marketplace.
In Conclusion: FBA Prep Logistics – Your Partner in Profit Maximization
The adage "time is money" rings true when it comes to achieving stellar results on Amazon. FBA Prep Logistics is your trusted partner in helping your brand achieve reliable, speedy order fulfillment, translating to maximized profits on the platform. With our seamless integration with Amazon's systems, real-time inventory management, expert customer support, and the ability to scale as your business grows, you can be confident in your ability to provide outstanding customer experiences. Don't let fulfillment challenges hinder your business's success – partner with FBA Prep Logistics and watch your Amazon brand soar.
Scale Your East Coast E-commerce Business with Confidence
Any e-commerce business, especially one selling on Amazon, can attest to the challenging nature of achieving and sustaining growth. Maximizing profits on Amazon requires a well-structured strategy, which could be further enhanced by choosing the right 3PL partner. In this article, we'll discuss the strategic importance of selecting the right 3PL warehouse for your East Coast-based business and FBA Prep Logistics' unique advantages in helping you reach your maximum potential on the Amazon platform.
5.1 Long-term Partnership with Your 3PL Warehouse
It's crucial to consider the long-term benefits of partnering with a reliable 3PL warehouse to support your business growth. By choosing a dependable partner like FBA Prep Logistics, you'll be able to focus on other crucial aspects such as marketing, product research, and improving your Amazon listings.
5.1.1 Invest in a Partner that Grows with You
As your business expands, the volume of orders and the complexity of your supply chain will likely grow. The right 3PL, like FBA Prep Logistics, will be able to efficiently scale with your needs, ensuring that you're not overwhelmed by the responsibilities of managing a growing business. We understand the importance of accommodating your business's growth trajectory to help you reach greater heights.
5.1.2 A Partnership Built on Trust and Reliability
When partnering with a trustworthy and reliable 3PL warehouse like FBA Prep Logistics, you can confidently invest your time and resources into other key areas of your business development, knowing that your logistics and fulfillment processes are in safe and competent hands.
5.2 Seamless Integration with Amazon's Systems
A crucial aspect of maximizing profits on Amazon is ensuring your chosen 3PL partner can seamlessly integrate with Amazon's systems. FBA Prep Logistics has this covered, offering smooth Amazon API integration that allows for convenient and accurate order processing.
5.2.1 Effortless Order Management
We make it our priority to ensure that your orders are efficiently and accurately fulfilled, integrating with Amazon's platforms like Fulfillment by Amazon (FBA), and helping you quickly navigate customer requests and inventory management.
5.2.2 Stay Up-to-Date with Real-Time Data
With our integration capabilities, you'll have access to real-time data 24/7, providing insights into your inventory levels, shipment tracking, and order status updates. This allows you to make informed decisions for your business and helps you maximize profits on Amazon.
5.3 Exceptional Customer Support
The value of a dedicated support team should never be underestimated. FBA Prep Logistics is proud to offer exceptional customer support, ensuring you always have assistance navigating any challenges.
5.3.1 Expert Guidance Throughout the Process
From the initial onboarding to ongoing performance reviews, our team is with you every step of the way. From ensuring your products are prepared and shipped with ease, to offering guidance on the best practices for cross-docking at your Shopify store, you can count on us for expert advice and support.
5.3.2 Open Communication and Transparency
We understand that open communication is vital for building a strong partnership. Our team ensures that you're always informed about your business's logistics. With regular performance updates and consistent feedback channels, we maintain complete transparency.
In conclusion, to truly scale your e-commerce business on the East Coast, it's vital to invest in a long-term partnership with a reliable 3PL warehouse like FBA Prep Logistics. With our dedication to providing exceptional customer support, seamless integration with Amazon's systems, and a commitment to helping you reach your maximum potential on the platform, FBA Prep Logistics is the 3PL partner you can trust to support your business growth and confidently maximize profits on Amazon.
Frequently Asked Questions</h2>
<ul>
<li>
<h3>What are the main benefits of partnering with an East Coast-based 3PL warehouse like FBA Prep Logistics?</h3>
<p>Partnering with FBA Prep Logistics on the East Coast offers faster delivery times, reduced shipping costs, and better access to key markets, which ultimately helps to enhance customer satisfaction and maximize your sales on Amazon.</p>
</li>
<li>
<h3>How does FBA Prep Logistics support enhanced inventory management for Amazon sellers?</h3>
<p>FBA Prep Logistics provides comprehensive inventory management services that help you streamline your supply chain, optimize product listings, and avoid stockouts or overstocking, allowing you to make smarter business decisions and boost your potential profits on Amazon.</p>
</li>
<li>
<h3>What specialized prep and kitting services does FBA Prep Logistics offer?</h3>
<p>FBA Prep Logistics offers a variety of specialized services, including product bundling, labeling, and packaging, designed to meet Amazon's strict guidelines and enhance the overall customer experience, ultimately increasing your chances of success as an Amazon seller.</p>
</li>
<li>
<h3>How does FBA Prep Logistics ensure accurate and speedy order fulfillment?</h3>
<p>FBA Prep Logistics emphasizes quick turnaround times and accurate order processing to increase sales and boost your reputation on Amazon. By prioritizing fulfillment accuracy and speed, we help you elevate your brand, ensure customer satisfaction, and maximize your profits.</p>
</li>
<li>
<h3>Why is FBA Prep Logistics the right choice for scaling my East Coast e-commerce business?</h3>
<p>FBA Prep Logistics offers a dedicated customer support team, seamless integration with Amazon's systems, and a commitment to helping you maximize your profit levels on the platform. By choosing FBA Prep as your 3PL partner, you can scale your East Coast e-commerce business with confidence, knowing you have our extensive experience and resources at your disposal.</p>
</li>
</ul>
<script type="application/ld+json">
{
"@context": "https://schema.org",
"@type": "FAQPage",
"mainEntity": [
{
"@type": "Question",
"name": "What are the main benefits of partnering with an East Coast-based 3PL warehouse like FBA Prep Logistics?",
"acceptedAnswer": {
"@type": "Answer",
"text": "Partnering with FBA Prep Logistics on the East Coast offers faster delivery times, reduced shipping costs, and better access to key markets, which ultimately helps to enhance customer satisfaction and maximize your sales on Amazon."
}
},
{
"@type": "Question",
"name": "How does FBA Prep Logistics support enhanced inventory management for Amazon sellers?",
"acceptedAnswer": {
"@type": "Answer",
"text": "FBA Prep Logistics provides comprehensive inventory management services that help you streamline your supply chain, optimize product listings, and avoid stockouts or overstocking, allowing you to make smarter business decisions and boost your potential profits on Amazon."
}
},
{
"@type": "Question",
"name": "What specialized prep and kitting services does FBA Prep Logistics offer?",
"acceptedAnswer": {
"@type": "Answer",
"text": "FBA Prep Logistics offers a variety of specialized services, including product bundling, labeling, and packaging, designed to meet Amazon's strict guidelines and enhance the overall customer experience, ultimately increasing your chances of success as an Amazon seller."
}
},
{
"@type": "Question",
"name": "How does FBA Prep Logistics ensure accurate and speedy order fulfillment?",
"acceptedAnswer": {
"@type": "Answer",
"text": "FBA Prep Logistics emphasizes quick turnaround times and accurate order processing to increase sales and boost your reputation on Amazon. By prioritizing fulfillment accuracy and speed, we help you elevate your brand, ensure customer satisfaction, and maximize your profits."
}
},
{
"@type": "Question",
"name": "Why is FBA Prep Logistics the right choice for scaling my East Coast e-commerce business?",
"acceptedAnswer": {
"@type": "Answer",
"text": "FBA Prep Logistics offers a dedicated customer support team, seamless integration with Amazon's systems, and a commitment to helping you maximize your profit levels on the platform. By choosing FBA Prep as your 3PL partner, you can scale your East Coast e-commerce business with confidence, knowing you have our extensive experience and resources at your disposal."
}
}
] }
</script>