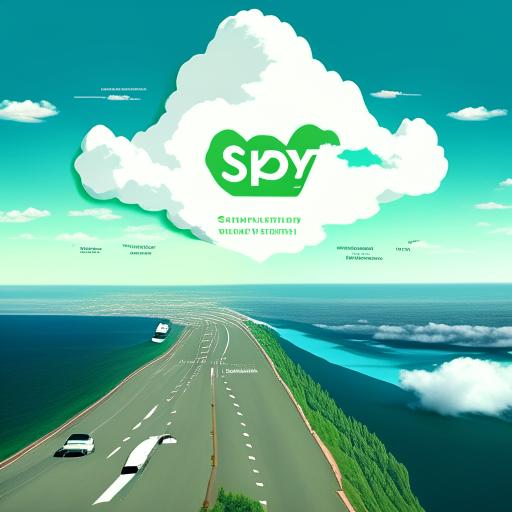 Introduction to East Coast Shipping
When it comes to running a successful e-commerce business, one of the most crucial aspects is efficient shipping. As an e-commerce store owner, especially if you're selling on platforms like Amazon.com, you need to ensure that your products reach customers promptly. Moreover, shipping must be cost-effective and reliable, since it directly impacts customer satisfaction and loyalty. As a result, finding the perfect logistics partner plays a pivotal role in your business's success. This is where FBA Prep Logistics comes into the picture. As a 3PL warehouse specializing in East Coast Shipping, we pride ourselves in providing seamless logistics solutions to e-commerce businesses like yours.
Why Focus on East Coast Shipping?
Did you know that the Eastern Seaboard of the United States is home to some of the most densely populated cities and states, and boasts a thriving e-commerce market? Serving this expansive region can unlock a vast customer base for your online business. However, tapping into this potential comes with its unique set of challenges, which we'll discuss in-depth in the next section. But don't worry! FBA Prep Logistics is here to help you navigate the tricky waters of East Coast Shipping, offering tailored solutions that suit your business needs.
The FBA Prep Logistics Advantage
We understand that each e-commerce business is unique, and so are their logistics requirements. That's why, at FBA Prep Logistics, we focus on providing customized solutions to meet your Shopify store's specific needs. Whether it's managing inventory, streamlining the order fulfillment process, or optimizing shipping costs and transit times, we've got you covered! Our comprehensive services are designed to make East Coast Shipping a hassle-free experience for you and your customers.
Stay with us as we explore the challenges of East Coast Shipping and how FBA Prep Logistics can help overcome these hurdles, transforming the way you manage your e-commerce store's logistics. We'll also delve into our range of services – from pick and pack to efficient returns management – that will help streamline your shipping process and lead to satisfied customers and a thriving business. By the end of this article, you'll discover why FBA Prep Logistics is the go-to logistics partner for a seamless East Coast Shipping experience!
2. Understanding the Challenges of East Coast Shipping
Effective and efficient East Coast Shipping plays a crucial role in the success of an e-commerce business, especially when targeting customers along the densely populated Eastern Seaboard. However, navigating the challenges of shipping your products on the East Coast can overwhelm even the savviest e-commerce store owners. Let's take a deep dive into the most common difficulties of East Coast shipping and how these challenges may impact your business.
2.1 High Shipping Costs
Shipping costs are a major concern when running an e-commerce business, as they can significantly impact your bottom line. One of the most prominent challenges of East Coast shipping is the high cost of delivering your products to customers in this part of the country. The reason behind this lies in the population density, traffic congestion, and tolls present in the region.
2.2 Longer Transit Times
Another critical challenge with East Coast shipping is longer transit times. Shipping from one point to another along the Eastern Seaboard often takes more time than anticipated due to busy roads, difficult weather conditions, and numerous congested metropolitan areas. These longer transit times make it tough for e-commerce businesses to provide fast shipping and meet customer expectations.
2.3 Managing Multiple Carriers
Shipping your products along the East Coast might require the use of different carriers with varying rates, pickup schedules, and insurance coverage. Tracking, managing, and coordinating with these multiple carriers while ensuring that your packages arrive on time can be a daunting process.
2.4 Seasonal Fluctuations
The East Coast faces significant seasonal fluctuations that can affect shipping. For instance, during the holiday season, demand for shipping services spikes phenomenally, leading to capacity crunches, longer transit times, and higher costs. Conversely, in the off-season, a sudden drop in demand might lead to carriers reducing their services, affecting the availability of the desired shipping options.
2.5 Navigating Complex Customs Regulations
When shipping products internationally to customers on the East Coast, e-commerce businesses need to deal with complex customs regulations. This demands a deep understanding of import/export rules, tax codes, and documentation requirements specific to the countries you ship products to or from. Failing to adhere to these regulations can result in delays, additional costs, and possible penalties.
2.6 Warehouse Location and Scalability
Selecting the right warehouse location is critical for fast and efficient shipping. Many businesses face difficulty finding the ideal warehouse space on the East Coast that can adequately support their inventory needs while offering easy access to major transportation hubs. Additionally, businesses need to consider scalability as their e-commerce venture grows, requiring more significant storage capacity over time.
2.7 Returns Management
Lastly, dealing with returns is a challenge in any e-commerce business, especially when coordinating this process across multiple carriers and managing the pickup, receipt, and restocking of returned products. A smooth and efficient return process is crucial to maintaining customer satisfaction and minimizing the costs associated with reverse logistics.
Despite these challenges, partnering with the right 3PL, such as FBA Prep Logistics, can help you navigate East Coast shipping hurdles with ease. By leveraging their expertise, resources, and industry connections, FBA Prep Logistics will support you in managing these challenges and optimizing your shipping process, ensuring that your e-commerce business thrives along the East Coast.
Advantages of Partnering with FBA Prep Logistics for Shopify Stores
As you navigate the world of e-commerce shipping, you may encounter numerous challenges. Partnering with FBA Prep Logistics for your Shopify store can provide you with myriad benefits and solutions specific to your regional market. In this section, we will discuss the advantages of teaming up with FBA Prep Logistics to optimize your Shopify store's East Coast shipping experience.
1. Customized Solutions Tailored to Your Business Needs
At FBA Prep Logistics, we understand that every e-commerce business is unique, which is why our 3PL services are tailored to meet your specific requirements. By getting to know your store's products, customers, and operational challenges, we can provide a personalized logistics strategy customized to your specific needs. This customized approach ensures you an optimal and seamless supply chain management process on the East Coast.
2. Expert Inventory Management
Efficient inventory management is critical to the success of any e-commerce company. FBA Prep Logistics offers The Ultimate Guide to Inventory Management for East Coast Shopify Owners, where we assist with inventory control, tracking, and storage. Our state-of-the-art warehousing facilities ensure that your products are stored safely and securely in a climate-controlled environment, helping you avoid common inventory issues such as stockouts and mismanaged stock.
3. Quick and Cost-Effective Shipping
Speedy delivery is essential to customer satisfaction. FBA Prep Logistics partners with multiple carriers for Get Your Products Delivered Fast to provide the most efficient, cost-effective, and reliable shipping options for your Shopify store. Our East Coast shipping expertise enables us to negotiate the best shipping rates for your business, helping you save on shipping costs without compromising delivery times.
4. Hassle-Free Order Fulfillment
Fulfilling orders from your Shopify store can be an overwhelming and time-consuming task, especially if you're new to e-commerce. FBA Prep Logistics takes the stress out of order fulfillment by offering Simplify Your Order Management with Our Shopify Fulfillment in NJ. We handle the entire order fulfillment process, including picking, packing, and shipping your products, freeing up your time and resources to focus on growing your business.
5. Simplified Returns Management
Returns are an inevitable part of the e-commerce landscape; handling them efficiently can significantly impact customer satisfaction. FBA Prep Logistics offers seamless returns management services such as Mastering Ecommerce Returns for Shopify in NJ; we help process and manage customer returns quickly and efficiently. Our team will inspect the returned products and restock them or dispose of them as necessary, minimizing any negative impact on your business.
6. Real-Time Order Tracking and Reporting
With FBA Prep Logistics, you gain access to valuable data and insights about your order and shipping process. It allows you to monitor the status of your shipments in real-time and receive regular reports on your supply chain's performance. This data-driven approach enables you to make informed decisions for your business and continuously improve your East Coast shipping and logistics operations.
7. Knowledgeable Support Team
Our dedicated team of logistics experts is always at your service, ready to answer any questions or address concerns about your Shopify store's East Coast shipping process. We believe in creating long-lasting relationships with our clients, and our support team is committed to helping you succeed. Don't hesitate to reach out to us whenever you need assistance; we're here to help!
In conclusion, partnering with FBA Prep Logistics for your Shopify store is a game-changer for smooth, efficient East Coast shipping experiences. By choosing us as your 3PL provider, you'll benefit from customized logistics solutions, expert inventory management, quick and cost-effective shipping, hassle-free order fulfillment, simplified returns management, real-time order tracking, and access to our knowledgeable support team. Don't let logistical challenges hold your business back; Get Started with FBA Prep Logistics today and watch your e-commerce business thrive!
How FBA Prep Logistics Streamlines Your Shipping Process
Now that you've grasped the importance of reliable East Coast shipping, it's time to discuss how FBA Prep Logistics can streamline your entire shipping process. By partnering with us, you'll experience increased efficiency and satisfaction in the way your products are handled, stored, and shipped to your customers. Here's a quick rundown of the services we provide:
4.1 Pick and Pack Services
When an order comes in, our pick and pack service ensures the right product is picked from your inventory, securely packed, and prepared for shipping. This not only saves you time and effort, but also minimizes packaging waste and costs, as we follow the Top Cost Reduction Strategies for Amazon Sellers in PA. Our experienced staff takes care of this crucial step, ensuring the correct items reach your customers in a timely manner.
4.2 Kitting and Bundling Services
With the growth of the e-commerce industry, kitting, and bundling have become increasingly popular among online sellers. FBA Prep Logistics provides expert kitting services, where we assemble individual products to create a single package or bundle. These kits not only provide additional value to your customers but also help you stand out from competitors by offering unique combinations and Effortless Packing experiences.
4.3 Storage and Inventory Management
Managing your inventory can be a daunting task, especially when dealing with a vast amount of products. FBA Prep Logistics offers state-of-the-art storage facilities that optimize space and maintain a conducive environment for your products. This ensures that your goods are stored safely and efficiently, dramatically reducing the stress involved in inventory management. We also provide a cloud-based inventory management system, which gives you real-time updates on your stock levels and streamlines your entire supply chain.
4.4 Returns Management
One of the critical aspects of running an e-commerce business is handling returns effectively, which tends to be tricky and time-consuming. FBA Prep Logistics takes the burden off your shoulders with our comprehensive returns management service. We inspect returned items, restock undamaged products, and dispose of unsellable goods in an environmentally responsible manner. This ensures you can focus on growing your business while we efficiently handle your reverse logistics (Mastering Ecommerce Returns for Shopify in NJ).
4.5 Customized Shipping Solutions
Every business has unique shipping requirements, and FBA Prep Logistics understands that. Our team of experts collaborates with you to create tailor-made shipping solutions that cater to your specific needs. From negotiating with carriers to obtain the best shipping rates to choosing the most suitable delivery methods, we ensure your goods get from point A to B in the most cost-effective and time-efficient manner. Check out our Shipping Cost Breakdown for Amazon Sellers on the East Coast for more information on shipping savings.
4.6 Seamless Integration with Your Shopify Store
At FBA Prep Logistics, we believe in making technology work for you. Our advanced warehouse management system integrates seamlessly with your Shopify store, allowing for real-time data exchange and providing you complete control over your inventory and orders. This ensures your business operates smoothly, without any hiccups or delays in processing orders, resulting in improved customer satisfaction and automated supply chain management.
In conclusion, partnering with FBA Prep Logistics for your East Coast shipping needs not only streamlines your shipping process but also significantly enhances your business's overall growth and success. Our comprehensive services cover everything from picking and packing to returns management, ensuring that you can focus on what truly matters – serving your customers better and expanding your e-commerce empire.
So why wait? Embrace the FBA Prep Logistics advantage today and deliver an unparalleled East Coast shipping experience to your Shopify store customers.
5. Get Started with FBA Prep Logistics for a Seamless East Coast Shipping Experience
By now, you must have understood the importance of efficient shipping services in e-commerce businesses and how FBA Prep Logistics makes East Coast Shipping a breeze for your Shopify store. Let's summarize the key reasons why choosing FBA Prep Logistics as your 3PL partner is the right decision and how to get started with their services:
5.1. Boost Your Business Efficiency
By choosing FBA Prep Logistics as your 3PL partner, your Shopify store's efficiency increases manifolds. Our reliable shipping services, inventory management, order fulfillment, and hassle-free returns management enable you to focus on growing your business while we take care of the logistics.
Check out our Streamline Your Freight Shipping in the East Coast with These Quick and Easy Tips guide that comes in handy.
5.2. Save Time and Money
With FBA Prep Logistics, you can save your valuable resources of time and money. We offer cost-effective East Coast shipping solutions tailored for your Shopify store. By optimizing your shipping process, we help you avoid excessive shipping costs and improve your overall profit margins. Learn more about our Shipping Cost Breakdown for Amazon Sellers on the East Coast.
5.3. Customized Solutions for Shopify Stores
Our unique, tailored solutions cater specifically to Shopify store owners. With our wide range of services, including pick and pack, kitting, storage, and returns management, you can ensure the seamless operation of your business. Our all-inclusive Ultimate Guide to Inventory Management for East Coast Shopify Owners is worth considering.
5.4. Expert Support and Assistance
At FBA Prep Logistics, our team of experts is always there to assist you in every step of the process. Our dedicated customer support team offers professional guidance and timely updates, ensuring a satisfactory experience for you and your customers.
Learn more about how we can help your business in our Discover the Most Effective e-Commerce Solutions article.
5.5. Easy Onboarding Process
Getting started with FBA Prep Logistics is a straightforward process. Just visit our website and fill out the contact form with your details. We will get back to you with a personalized plan that best suits your business requirements. Once you are on board, our specialists will guide you through the seamless integration of our services into your Shopify store.
Don't Wait! Empower Your Shopify Business with FBA Prep Logistics Today
With so many benefits offered by FBA Prep Logistics, it becomes a no-brainer for Shopify store owners looking for top-notch East Coast Shipping solutions. Our expertise as a 3PL partner can elevate your e-commerce business to new heights.
So why wait? Reach out to us today, and let us help you unlock the true potential of your Shopify store with our unmatched East Coast Shipping services. Experience the difference that FBA Prep Logistics can make for your e-commerce success!
Frequently Asked Questions
Q1: What makes FBA Prep Logistics the top choice for East Coast shipping?

A1: FBA Prep Logistics specializes in providing customized solutions tailored to your e-commerce business's needs, such as pick and pack, kitting, inventory management, and returns management. By streamlining the shipping process, you can save time, money, and offer a better experience to your customers.
Q2: How does partnering with FBA Prep Logistics reduce shipping costs?

A2: With our extensive expertise in East Coast shipping, we are able to negotiate better rates with carriers and specialize in optimizing your shipping process to minimize costs. This allows you to offer competitive shipping rates to your customers and maximize your profits.
Q3: What services does FBA Prep Logistics offer for managing inventory and order fulfillment?

A3: We provide comprehensive inventory management, including tracking, storage, labeling, and order processing. With our state-of-the-art technology, you can easily manage your inventory and ensure that orders are shipped efficiently and accurately.
Q4: Can FBA Prep Logistics handle kitting services for my Shopify store?

A4: Absolutely! Our kitting services involve assembling multiple SKUs into a single package, allowing you to offer unique bundles and promotions to your customers. This service adds value to your product offerings and enhances your customers' shopping experience.
Q5: How do I get started with FBA Prep Logistics?

A5: To begin your seamless East Coast shipping experience, simply visit our website and fill out the contact form. Our team will guide you through the onboarding process and help you set up a customized logistics solution for your Shopify store.