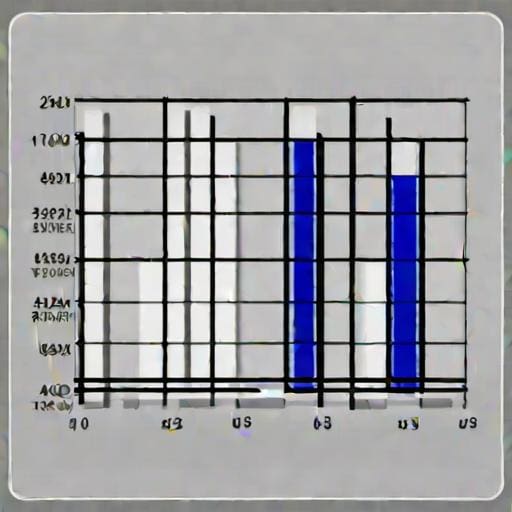 How to Save Time & Money with 3PL Companies in NJ
1. Introduction
E-commerce is rapidly growing, and with it comes the increasing need for efficient order fulfillment and logistics services. Partnering with a reputable third-party logistics (3PL) provider is crucial for e-commerce businesses, especially those located in strategic areas like New Jersey. The purpose of this article is to introduce you to FBA Prep Logistics, one of the top 3PL companies New Jersey has to offer, and to explain why we are the ideal solution for your order fulfillment needs. Our primary mission is to help busy e-commerce businesses, like yours, save time and money while ensuring a seamless order fulfillment process.
FBA Prep Logistics is well-equipped to serve the e-commerce business community in New Jersey and beyond. Our comprehensive range of services includes warehousing, order fulfillment, inventory management, and more. By closely understanding your unique business needs, we're committed to providing tailored solutions to streamline your entire supply chain process. So, let's get started by taking a deeper dive into what 3PL services are, and find out how FBA Prep Logistics can become the ultimate partner for your business.
2. Understanding 3PL Services
As a new or growing e-commerce business, it's critical to delegate certain responsibilities to experts to ensure smooth and operational efficiency. Third-Party Logistics, commonly known as 3PL, is a crucial solution for businesses looking to outsource their warehousing, shipping, and logistics needs. In this section, we will delve into the nitty-gritty of 3PL services and how partnering with FBA Prep Logistics as your 3PL provider in New Jersey offers you a competitive edge.
2.1 What is 3PL?
Third-Party Logistics (3PL) is outsourcing your company's supply chain management to a specialized provider to handle all aspects of warehousing, order fulfillment, and logistics. By doing so, businesses can focus on their core activities, such as product development or marketing, while enjoying seamless operations and inventory management.
2.2 The Core Services Provided by 3PL Companies
3PL companies like FBA Prep Logistics offer a wide array of services that cater to different aspects of supply chain management, such as:
2.2.1 Warehousing
3PL Companies New Jersey typically offer space and customized inventory solutions to accommodate your e-commerce business's unique storage requirements. At FBA Prep Logistics, we not only provide secure and reliable warehousing but also optimize operations with our state-of-the-art inventory management software.
2.2.2 Order Fulfillment
Professional 3PL providers like us manage picking, packing, and shipping of orders to ensure that they reach your customers on time. By outsourcing these time-consuming tasks to FBA Prep Logistics, you can free up valuable time and resources to focus on your core business activities.
2.2.3 Inventory Management
Efficient inventory management is crucial for maintaining a successful e-commerce business, ensuring that you have the right amount of stock to meet demand. We use advanced inventory management systems to monitor and control your inventory in real-time, allowing you to make informed decisions and avoid stockouts or overstocking.
2.2.4 Returns Management
Handling returns can be challenging for any e-commerce business, but 3PL companies like FBA Prep Logistics can streamline the process. Our return management services include inspection, restocking, and disposition of returned items, allowing you to maintain a positive customer experience.
2.2.5 Value-Added Services
In addition to core services, many 3PL companies offer value-added services such as kitting, custom packaging, and bundling. At FBA Prep Logistics, we cater to diverse business needs, offering comprehensive solutions tailored to your specific requirements.
2.3 Why Choose FBA Prep Logistics as Your 3PL Provider in New Jersey
Partnering with FBA Prep Logistics has several advantages for e-commerce businesses in the New Jersey area:
2.3.1 Proximity to Market
Our strategic location in New Jersey allows swift and cost-effective shipping to major markets, including NYC and Philadelphia. This central location ensures faster delivery times for your customers, resulting in higher customer satisfaction and repeat business. Read more about e-commerce fulfillment benefits on the East Coast.
2.3.2 Expertise in Amazon FBA Services
Selling on Amazon is a complex process with numerous rules and regulations. FBA Prep Logistics specializes in Amazon FBA prep services, equipping your business with the knowledge and resources to thrive on the platform. Get ahead of the competition with our tailored solutions for Amazon sellers.
2.3.3 Cutting-Edge Technology
At FBA Prep Logistics, we invest in the latest technology to streamline your supply chain operations. Our advanced inventory management software enables real-time tracking and seamless integration with popular e-commerce platforms. Stay ahead of the curve with FBA Prep Logistics' innovative solutions.
2.3.4 Personalized Customer Service
As a partner, FBA Prep Logistics offers personalized customer service, ensuring that your needs are met and your questions are answered. Our dedicated team of professionals is committed to your business's success, working closely with you to develop tailored solutions that cater to your specific requirements.
In summary, 3PL services are essential for e-commerce businesses looking to streamline their operations, save time and resources, and focus on their core competencies. FBA Prep Logistics, a leading 3PL company in New Jersey, offers comprehensive services and tailored solutions to empower your e-commerce business to thrive. Partner with FBA Prep Logistics today by contacting us here to experience the benefits of first-class 3PL services.
3. Time and Cost Benefits of 3PL Companies
Choosing the right 3PL company, such as FBA Prep Logistics, can significantly benefit an e-commerce business in terms of saving time and money. Outsourcing logistics management to professional 3PLs in New Jersey enables e-commerce businesses to scale effectively and streamline their supply chain operations. In this section, we will explore the various time and cost benefits that come with partnering with an efficient 3PL company like FBA Prep Logistics.
3.1 Reduced Operating Costs
When partnering with a reliable 3PL provider like FBA Prep Logistics, e-commerce businesses can significantly reduce their operating costs. This is because 3PLs bring logistical expertise and economies of scale, allowing e-commerce businesses to lower their shipping rates, warehousing costs, and other expenses associated with supply chain management. By handling such tasks efficiently, you can realize significant savings and increase your profit margins.
3.2 Improved Time Management
Outsourcing logistics management to a reputable 3PL company in New Jersey, like FBA Prep Logistics, enables e-commerce business owners to focus on core business activities such as sales, marketing, and product development. By delegating time-consuming tasks such as inventory management, packaging, and shipping, you can use your valuable time to grow your business instead of getting bogged down in logistics.
3.3 Efficient Inventory Management
One of the primary services offered by 3PL companies is inventory management. FBA Prep Logistics excels in helping e-commerce businesses maintain optimal inventory levels, preventing losses due to expired or damaged goods and minimizing stockouts. By keeping your inventory well-organized, FBA Prep Logistics ensures that your products are always available to your customers, leading to increased customer satisfaction and loyalty.
3.4 Streamlined Order Fulfillment Process
Order fulfillment is an integral part of e-commerce business operations. Partnering with a competent 3PL company like FBA Prep Logistics allows you to establish a streamlined order fulfillment process. We handle everything from picking and packing to shipping and returns, ensuring that your orders are fulfilled accurately and on time. By delegating these tasks, you can avoid costly mistakes and improve operational efficiency.
3.5 Enhanced Shipping Speed and Delivery Performance
With expertise in supply chain management, FBA Prep Logistics helps e-commerce businesses improve their shipping speed and overall delivery performance. By simplifying the shipping process and utilizing an efficient transportation network, we can optimize your shipping routes and ensure fast and on-time delivery for your customers, leading to increased customer satisfaction.
3.6 Expert Handling of Returns and Reverse Logistics
FBA Prep Logistics is well-equipped to manage returns and reverse logistics. Our efficient returns process keeps your customers happy, ensuring their needs are met promptly and professionally. This level of service can lead to repeat business, positive customer reviews, and increased brand loyalty.
3.7 Scalability and Flexibility
As your e-commerce business grows, so do your logistics and warehousing needs. A 3PL company like FBA Prep Logistics offers scalability and flexibility to support your business's growth without the need to invest in additional infrastructure or resources. With our adaptable solutions and support, you can take advantage of peak sales seasons and respond to fluctuations in demand with ease.
3.8 Comprehensive Reporting and Analytics
FBA Prep Logistics provides comprehensive reporting and analytics to help you make informed decisions about your e-commerce business operations. We give you access to valuable data related to inventory, shipping, and returns, allowing you to optimize your operations and make strategic decisions for your business's future growth.
In conclusion, partnering with FBA Prep Logistics as a 3PL provider in New Jersey allows e-commerce businesses to save time and money by streamlining their supply chain operations. By leveraging our expertise and services, you can reduce operating costs, improve time management, optimize inventory management, streamline order fulfillment, and enhance shipping performance. Through our commitment to client satisfaction, we enable you to grow your business effectively and efficiently.
FBA Prep Logistics – Fulfillment Services for Amazon Sellers
In the ever-growing world of e-commerce, making a lasting impression on customers is crucial for success. And as an Amazon seller, providing efficient order fulfilment is key to achieving that success. This is where FBA Prep Logistics, a top-notch 3PL company in New Jersey, comes into play – ensuring that your Amazon business runs smoothly by offering a wide range of fulfillment services. Let's take a closer look at why FBA Prep Logistics is the ideal 3PL partner for your e-commerce business on Amazon.
Expertise In FBA Services – The Backbone of Your Amazon Business
With years of experience in the industry, FBA Prep Logistics has gained valuable knowledge in providing seamless FBA services to e-commerce businesses. From FBA prep and inventory management to shipping and returns, our team of dedicated professionals has got your Amazon fulfillment needs covered.
FBA Prep Done Right
As an experienced 3PL provider, we understand the importance of adhering to Amazon's strict guidelines and requirements. Our comprehensive FBA prep services ensure that your products are ready to be shipped to Amazon fulfillment centers, minimizing potential issues such as delays, extra fees, or even removal from the marketplace.
Streamlined Inventory Management
Effective inventory management plays a vital role in maintaining a successful Amazon business. FBA Prep Logistics offers advanced inventory tracking systems, helping you to monitor stock levels, manage orders, and forecast future demand. This way, you can focus your attention on growing your business rather than micromanaging stock.
Handling Shipping & Returns
Shipping and returns are integral parts of the e-commerce industry. Leveraging our strategic location in New Jersey, FBA Prep Logistics ensures timely delivery to your customers while also managing end-to-end returns process with ease. By partnering with us, your customers will experience top-notch service, leading to increased satisfaction and repeat business.
Competitive Pricing – Get More Bang for Your Buck
When it comes to 3PL companies in New Jersey, FBA Prep Logistics offers competitive pricing that suits the needs of various business sizes. We understand the challenges faced by e-commerce businesses, especially small-to-medium enterprises, and have designed pricing structures that cater to your unique requirements. So, whether you're just starting out or expanding your business, our affordable fulfillment services can contribute to your financial flexibility and growth.
Commitment to Client Satisfaction – We're in This Together
At FBA Prep Logistics, we believe in building long-lasting relationships with our clients. To us, a partnership means that we share in your success, working as a team to drive your Amazon business forward. Our dedicated client support ensures that we stay in contact, address your concerns, and provide prompt solutions to any issues that may arise. We are committed to making sure your experience with FBA Prep Logistics is nothing short of exceptional.
Technology Integration – A Seamless, Hassle-free Experience
In the fast-paced world of e-commerce, adapting to the latest technology is essential for staying ahead of the competition. FBA Prep Logistics understands this and incorporates cutting-edge technology to streamline the entire fulfillment process for your Amazon business. From integrating technology into your Amazon workflow to automating order processing, our solutions synchronize with your systems, leading to increased efficiency and quick turnarounds.
In conclusion, partnering with FBA Prep Logistics as your 3PL provider in New Jersey can pave the way to success for your Amazon business. Our range of FBA services, competitive pricing, and commitment to client satisfaction make us the ideal choice for businesses looking to grow and thrive in the e-commerce arena. With FBA Prep Logistics by your side, you can focus on what you do best – selling your products and expanding your brand on Amazon.
5. How to Choose the Right 3PL Company in NJ
When it comes to selecting the most suitable 3PL provider to streamline your e-commerce business operations, you need to be diligent in your research. The right 3PL company can make all the difference in ensuring a smooth supply chain and satisfied customers. Here's a step-by-step guide for choosing the best 3PL partner in New Jersey.
5.1 Experience Matters
First and foremost, you should consider the experience that a 3PL company brings to the table. It is crucial to align yourself with a company that has years of industry experience and a proven track record of satisfied clients. FBA Prep Logistics has a history of stellar service and has become a trustworthy name among 3PL companies New Jersey.
5.2 Scalability is Key
For e-commerce businesses that are looking to grow, scalability is an important factor when choosing a 3PL partner. Look for a company that can adapt to your expanding needs and accommodate fluctuations in demand. FBA Prep Logistics has the ability to scale its services, ensuring that your e-commerce store can continue to thrive throughout periods of rapid growth.
5.3 Unmatched Customer Support
Your business deserves attentive and dedicated customer support. A reliable 3PL company should provide prompt, personalized assistance that caters to your store's unique needs. FBA Prep Logistics takes pride in offering top-notch customer service that works with you every step of the way, ensuring a seamless experience from start to finish.
5.4 Seamless Technology Integration
A dependable 3PL provider should utilize cutting-edge technology and offer easy integration with your current e-commerce platform. FBA Prep Logistics integrates smoothly with platforms like Shopify and Amazon, simplifying inventory management and order fulfillment processes for your business.
5.5 Comprehensive Services
Beyond warehousing and order fulfillment, a top-tier 3PL provider should offer a variety of additional services, such as inventory management, reverse logistics, and FBA prep services. FBA Prep Logistics covers all aspects of your supply chain needs, ensuring a hassle-free experience for you and your customers.
5.6 Location, Location, Location
When it comes to 3PL companies New Jersey, location plays a significant role. A strategic location close to major shipping channels and major cities can greatly reduce shipping times and costs. FBA Prep Logistics is strategically situated in Bristol, PA, offering easy access to the East Coast e-commerce logistics hubs.
5.7 Competitive Pricing
While cost shouldn't be the sole deciding factor, it's essential to partner with a 3PL provider that offers competitive pricing without compromising on service quality. FBA Prep Logistics provides affordable rates that help you save on both time and money while maintaining top-notch service.
5.8 Testimonials and Reviews
It's not just about what a 3PL company claims they can do; you need to see for yourself. Look for testimonials and reviews from clients who have experienced the quality of their services firsthand. FBA Prep Logistics has a roster of satisfied customers who can vouch for our commitment to excellence.
5.9 Customizable Solutions
Choose a 3PL partner that can tailor their services to your e-commerce store's specific needs. FBA Prep Logistics offers customizable solutions, allowing us to cater to businesses of all sizes and types, from small startups to established enterprises.
5.10 Transparent Reporting
Finally, it is essential to work with a 3PL company that is transparent about their operations and provides regular updates on your inventory and shipments. FBA Prep Logistics practices total transparency and keeps you informed every step of the way.
By using these factors as a guide, you can confidently choose the right 3PL partner for your e-commerce business. FBA Prep Logistics checks all the boxes when it comes to providing efficient, reliable, and tailored 3PL services. Partnering with us guarantees a smooth and successful e-commerce journey, leaving you with more time to focus on growing your business.
Frequently Asked Questions</h2>
<dl>
<dt><strong>What is a 3PL company and how can it benefit my e-commerce business?</strong></dt>
<dd>A 3PL (Third-Party Logistics) company provides logistical services such as warehousing, order fulfillment, and inventory management. By partnering with FBA Prep Logistics, your e-commerce business can improve efficiency, reduce costs, and streamline operations.</dd>
<dt><strong>How does FBA Prep Logistics differ from other 3PL companies in New Jersey?</strong></dt>
<dd>FBA Prep Logistics is a 3PL provider specializing in providing end-to-end services for Amazon sellers, including FBA preparation. We offer competitive pricing, advanced technology integration, and extensive experience to help your e-commerce business thrive.</dd>
<dt><strong>How can working with FBA Prep Logistics save me time and money?</strong></dt>
<dd>Our expertise in warehousing, order fulfillment, and inventory management allows us to streamline your supply chain operations while reducing your overhead costs. By partnering with FBA Prep Logistics, you can focus on your core business functions, while we take care of your logistical needs.</dd>
<dt><strong>Does FBA Prep Logistics support sellers on platforms other than Amazon?</strong></dt>
<dd>Yes, FBA Prep Logistics provides comprehensive 3PL services for e-commerce businesses selling on various platforms. We tailor our services to meet your specific needs, regardless of the sales channel you operate within.</dd>
<dt><strong>What should I consider when choosing a 3PL provider in New Jersey?</strong></dt>
<dd>Selecting the right 3PL partner involves examining factors such as experience, scalability, support, and technology integration. FBA Prep Logistics ranks highly in all these aspects, making us an ideal choice for your e-commerce business.</dd>
</dl>
<script type="application/ld+json">
{
"@context": "https://schema.org",
"@type": "FAQPage",
"mainEntity": [
{
"@type": "Question",
"name": "What is a 3PL company and how can it benefit my e-commerce business?",
"acceptedAnswer": {
"@type": "Answer",
"text": "A 3PL (Third-Party Logistics) company provides logistical services such as warehousing, order fulfillment, and inventory management. By partnering with FBA Prep Logistics, your e-commerce business can improve efficiency, reduce costs, and streamline operations."
}
},
{
"@type": "Question",
"name": "How does FBA Prep Logistics differ from other 3PL companies in New Jersey?",
"acceptedAnswer": {
"@type": "Answer",
"text": "FBA Prep Logistics is a 3PL provider specializing in providing end-to-end services for Amazon sellers, including FBA preparation. We offer competitive pricing, advanced technology integration, and extensive experience to help your e-commerce business thrive."
}
},
{
"@type": "Question",
"name": "How can working with FBA Prep Logistics save me time and money?",
"acceptedAnswer": {
"@type": "Answer",
"text": "Our expertise in warehousing, order fulfillment, and inventory management allows us to streamline your supply chain operations while reducing your overhead costs. By partnering with FBA Prep Logistics, you can focus on your core business functions, while we take care of your logistical needs."
}
},
{
"@type": "Question",
"name": "Does FBA Prep Logistics support sellers on platforms other than Amazon?",
"acceptedAnswer": {
"@type": "Answer",
"text": "Yes, FBA Prep Logistics provides comprehensive 3PL services for e-commerce businesses selling on various platforms. We tailor our services to meet your specific needs, regardless of the sales channel you operate within."
}
},
{
"@type": "Question",
"name": "What should I consider when choosing a 3PL provider in New Jersey?",
"acceptedAnswer": {
"@type": "Answer",
"text": "Selecting the right 3PL partner involves examining factors such as experience, scalability, support, and technology integration. FBA Prep Logistics ranks highly in all these aspects, making us an ideal choice for your e-commerce business."
}
}
] }
</script>