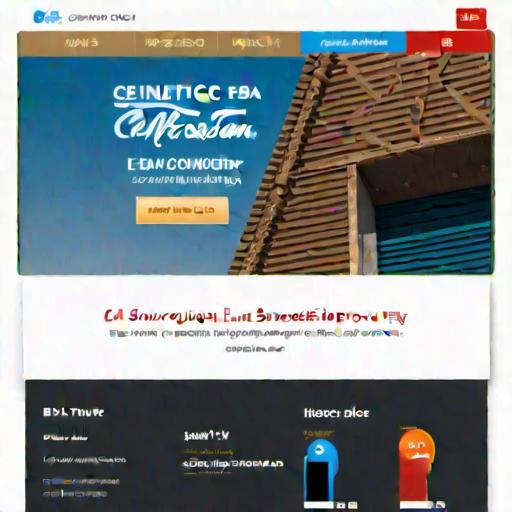 Why California FBA Prep Center is The New Gold Rush?
1. Introduction
Are you an e-commerce entrepreneur selling on Amazon and striving to streamline your operations? If so, you might have come across the term "FBA Prep Center" during your search for ways to optimize your business. FBA (Fulfillment by Amazon) Prep Centers offer a range of services aimed at assisting e-commerce businesses in preparing and handling their products before sending them off to Amazon fulfillment centers. These services help businesses to save time and resources while ensuring that products meet Amazon's strict requirements, ultimately leading to better rankings and increased sales.
California, in particular, has emerged as a hotspot for FBA Prep Centers due to its strategic location and bustling e-commerce scene. In this article, we will dive into the many advantages of partnering with a California FBA Prep Center, such as FBA Prep Logistics, and how it can elevate your e-commerce business to new heights. So, buckle up and get ready to discover why the California FBA Prep Center is the new gold rush for e-commerce entrepreneurs.
1.1. What is an FBA Prep Center?
An FBA Prep Center is a third-party logistics (3PL) provider that specializes in preparing, packing, and shipping products on behalf of e-commerce sellers leveraging the Amazon FBA model. They handle critical aspects of the supply chain, such as receiving inventory, inspecting and labeling items, and shipping products to Amazon fulfillment centers in a timely manner. FBA Prep Centers essentially act as an extension of your business and enable you to concentrate on other aspects of your operations, such as marketing, product development, and customer service.
1.2. Why California?
California is an ideal location for FBA Prep Centers for several reasons. The state's strategic placement on the west coast of the United States allows for easy access to major ports, making it an ideal hub for imports and exports. Moreover, California boasts a robust transportation infrastructure and a vast consumer market, both of which contribute to efficient supply chain management, quicker turnaround times, and reduced shipping costs. By partnering with a California FBA Prep Center like FBA Prep Logistics, you can capitalize on the state's logistical advantages and supercharge your e-commerce business.
2. The Strategic Location of California
When it comes to e-commerce and supply chain management, location is everything. California offers a vital strategic advantage for FBA businesses looking to optimize their supply chain. Here are a few reasons why choosing a California FBA Prep Center is a smart decision.
2.1. Proximity to Major West Coast Ports
California is home to two of the busiest container ports in the United States: the Port of Los Angeles and the Port of Long Beach. As outlined in our article on finding the perfect 3PL location, these ports are crucial entry points for products arriving from Asia, making up around 40% of all incoming US container traffic.
By partnering with a California-based FBA Prep Center like FBA Prep Logistics, your inventory can move efficiently from the port to the warehouse, reducing transportation costs and transit times. This proximity to major ports allows your merchandise to be prepped and shipped to Amazon FBA centers faster, giving you a competitive edge in the marketplace.
2.2. Comprehensive Transportation Infrastructure
Efficient shipping and transportation are crucial in the world of e-commerce. In California, businesses have access to an extensive network of highways, railways, and airports. This advanced transportation infrastructure means your products can be easily distributed across the United States and around the globe. Faster and more efficient shipping directly correlates with improved customer satisfaction, leading to higher ratings and more sales on Amazon.com.
2.3. Access to a Large Consumer Market
California is not only a strategic location for importing products, but it is also a massive consumer market in its own right. With a population of over 39 million people, it is the most populous state in the US and the world's fifth-largest economy. By choosing FBA Prep Logistics as your California FBA Prep Center, you'll be perfectly positioned to tap into this lucrative market and expand your customer base. Timely and cost-effective shipping to this vibrant market can significantly increase your sales and profits.
2.4. A Hub of E-commerce Innovation and Resources
California is known for its entrepreneurial spirit, technological advancements, and as a hotbed for e-commerce innovation. This means that when you partner with a California FBA Prep Center, you'll be working with a team of experts who understand e-commerce trends and best practices. Through networking and access to industry resources, they can help you refine your supply chain strategy, grow your business and achieve your e-commerce goals.
2.5. Green Initiatives and Sustainability
As an environmentally-conscious state, California is home to numerous green initiatives and sustainability regulations. By partnering with a California FBA Prep Center, you can ensure your e-commerce business adheres to these standards and stays ahead of any upcoming sustainability trends and requirements. Embracing green practices in your supply chain can enhance your brand reputation and create a positive image among eco-friendly consumers.
In conclusion, if you're looking to optimize your e-commerce business for success, it's essential to take advantage of California's strategic location. By choosing FBA Prep Logistics as your California FBA Prep Center, you'll benefit from proximity to major ports, an extensive transportation infrastructure, access to a large consumer market, a wealth of e-commerce innovation, and alignment with green initiatives. These factors will drive efficiency in your supply chain management and set you on the road to success in the fast-paced world of online retail.
3. Optimized Inventory Management and Turnaround Time
In the dynamic world of e-commerce, efficient inventory management and speedy turnaround times are integral in maintaining a competitive edge, especially on a platform like Amazon.com. Choosing a California FBA Prep Center like FBA Prep Logistics can help you stay one step ahead of the competition. In this section, we delve into how we achieve optimized inventory management and quick turnaround times at our warehouse.
3.1. Expertise in Amazon's FBA Requirements
Understanding and adhering to Amazon's FBA requirements is essential to avoid unnecessary fees or delays in your supply chain. The FBA Prep Logistics team is well-versed in these guidelines and ensures that your products arrive at Amazon's warehouses in compliance with their standards. Be it labeling, packaging, or bundling your products, we meticulously follow the requirements, leaving no room for error.
3.2. Accurate and Real-time Inventory Tracking
Our California FBA Prep Center utilizes cutting-edge inventory management software that tracks your products in real-time. You can easily monitor your inventory levels, order status, and other essential data with easy-to-use online dashboards. With accurate and up-to-date inventory data available at your fingertips, you can make timely, informed decisions to manage your business efficiently.
3.3. Streamlined Inbound and Outbound Processes
We understand the importance of an efficient supply chain and focus on streamlining our warehouse processes to improve overall performance. From the moment your goods arrive at our warehouse, we strive to minimize delays by using efficient inbound processes like systematic unloading, inspection, and storage. This ensures that your inventory is accurately received and prepped for FBA processing without unnecessary holdups.
Similarly, we prioritize quick outbound processes to expedite product shipment to Amazon's fulfillment centers. By swiftly picking, packing, and loading your inventory, we help you maintain a steady flow of your products within the marketplace, thereby satisfying the ever-evolving demands of your customers.
3.4. Minimizing Storage Fees Through Efficient Inventory Management
Amazon's growing storage fees can take a toll on any e-commerce business, particularly when you have inventory sitting idle for extended periods. At our California FBA Prep Center, we work tirelessly to ensure that your products are prepped and shipped to Amazon's fulfillment centers as quickly as possible. By keeping your storage duration to a minimum, we help you minimize your storage expenses and focus more on growing your business.
3.5. Adapting to Seasonal Demands
E-commerce businesses experience fluctuations in sales volume throughout the year. Our California FBA Prep Center has the capacity and expertise to adapt to these seasonal demands. We scale our operations accordingly by adjusting our staffing levels and streamlining our processes, ensuring that your inventory moves efficiently through our warehouse during both peak and off-peak seasons.
3.6. Partnering for Success
At FBA Prep Logistics, we consider ourselves more than just a 3PL service provider – we're your long-term partner in growing your Amazon e-commerce business. By reaching out to us, you open the doors to unlocking optimized inventory management and quick turnaround times. These are essential factors in delighting your customers and maximizing your profits in the e-commerce marketplace.
In conclusion, our California FBA Prep Center's focused approach to inventory management and turnaround time makes us the perfect 3PL warehouse for small and medium-scaled e-commerce businesses looking to dominate the marketplace. Through our expertise, state-of-the-art-technology, and relentless dedication to meeting the ever-evolving demands of e-commerce sellers, FBA Prep Logistics has become the go-to partner for Amazon businesses seeking to scale and succeed. Choose us today, and let's grow together in this new gold rush!
4. Cost-effective 3PL Solutions for Small and Medium-Sized Businesses
As a growing e-commerce business, managing your budget while scaling operations is crucial to maintain your competitive edge in the market. FBA Prep Logistics understands this challenge, and that's why our California FBA Prep Center offers affordable and tailored 3PL solutions designed to cater to the unique needs of small- and medium-sized e-commerce businesses. By partnering with us, you can see significant cost savings in your warehouses and logistics expenses, allowing you to channel those savings into other crucial aspects of your business. Let's break down the reasons you should choose FBA Prep Logistics:
4.1. Flexible and Scalable Warehousing Plans
Our California FBA Prep Center offers customizable warehousing plans that provide the flexibility to expand or contract storage space as needed. This means you only pay for the storage you use, avoiding the high fixed costs associated with managing your fulfillment operation in-house. So whether it's peak season, like Black Friday or Christmas, or a regular month, our warehousing solutions adapt to your business needs, making sure your costs stay under control.
4.2. Volume-based Pricing and Discounts
When you partner with FBA Prep Logistics, you get access to volume-based pricing and discounts. The more units you ship, the lower your per-unit cost. This is an excellent benefit for growing e-commerce businesses looking to cut down their logistical costs without compromising the quality of their fulfillment services.
4.3. Time-saving FBA Prep Services
Time is money, and doing FBA prep tasks in-house can consume a significant amount of your resources. Our California FBA Prep Center offers a complete range of services such as product inspection, labeling, bundling, and packaging, ensuring your products are prepared and shipped to Amazon in compliance with their requirements. By outsourcing these tasks to our experienced team, your business can save valuable time, allowing you to focus on your core competencies like marketing and product development.
4.4. Streamlined Shipping Processes
FBA Prep Logistics' California center has cultivated strategic partnerships with major shipping carriers, enabling us to negotiate competitive shipping rates and offer reliable, cost-effective shipping solutions. Additionally, our streamlined shipping processes ensure faster delivery and lower shipping costs – further contributing to cost savings for your e-commerce business.
4.5. Integrated Technology and Automation
In today's competitive market, it's crucial to have access to real-time data for optimum decision-making. FBA Prep Logistics California employs the latest technology solutions to automate and streamline inventory management, order tracking, and reporting. With our easily accessible analytics dashboard, you can monitor your supply chain performance and make informed business decisions that will ultimately cut costs and boost profitability.
4.6. Reduced Overhead Costs
By outsourcing your warehousing and fulfillment tasks to the team at FBA Prep Logistics, you can significantly reduce your overhead costs. You won't need to invest in expensive warehouse equipment or hire additional staff to manage your inventory, packaging, and shipping requirements. We take care of it all, allowing you to allocate resources to other growth-focused activities.
In conclusion, partnering with FBA Prep Logistics' California FBA Prep Center can provide a substantial competitive advantage for small and medium-sized e-commerce businesses seeking to control costs, streamline operations, and scale efficiently. Our tailored 3PL solutions and cost-effective pricing structures give you the peace of mind to grow your business with minimal risk, all while offering the highest level of customer satisfaction. So why wait? Experience the "New Gold Rush" for yourself by reaching out to FBA Prep Logistics California today!
Reliable Customer Support and Industry Knowledge
A crucial aspect of partnering with a California FBA Prep Center like FBA Prep Logistics is our commitment to providing exceptional customer support and extensive industry knowledge. With us, you can focus on expanding your e-commerce business without needing to worry about navigating the complexities of the Amazon FBA process. In this section, we will discuss the top-notch customer service and expertise that our team at FBA Prep Logistics California offers.
Personalized Support Tailored to Your Business Needs
We understand that every e-commerce business is unique, with different needs and goals. That's why our team at FBA Prep Logistics California is dedicated to providing personalized support specifically designed to address your specific challenges and objectives. By working closely with you, we become an extension of your team, ensuring your success in the competitive Amazon marketplace.
Prompt and Effective Communication
At FBA Prep Logistics, we believe that clear and prompt communication is crucial for a successful partnership. Our dedicated customer support team is always available to address any questions or concerns you may have, ensuring that you never feel left in the dark. With us, you can expect timely updates regarding your inventory, shipments, and other important information related to your Amazon FBA business.
Amazon FBA Expertise at Your Fingertips
Our California FBA Prep Center is staffed with experts who have a deep understanding of Amazon's ever-evolving requirements and regulations. We make it our priority to stay up to date on the latest changes and updates, enabling us to provide you with the most accurate and current information possible. Our experience and knowledge can be incredibly valuable in helping your e-commerce business thrive on the Amazon platform.
A Comprehensive Understanding of Amazon's Requirements
When dealing with Amazon FBA, it is essential to adhere to strict guidelines set forth by the platform. For example, there are specific packaging, labeling, and shipping requirements that must be followed to avoid costly errors or delays. Our team at FBA Prep Logistics has a comprehensive understanding of all these requirements, enabling us to accurately prepare your inventory to meet Amazon's expectations.
Navigating Complex Amazon Fee Structures
Amazon's fee structure can be quite complex, with various fees and charges applicable depending on your product category, size, and weight. Failing to account for these costs correctly can have a significant impact on your business's profitability. Our team at FBA Prep Logistics California has extensive experience with Amazon's fee structures and can help you minimize these costs, ultimately maximizing your profit margins.
Continuous Process Improvement
At FBA Prep Logistics, we recognize the importance of constantly improving our services to stay ahead in the competitive world of e-commerce. Our team regularly reviews and adapts our processes, ensuring that we provide the most efficient and cost-effective solutions for our clients. As our partner, you can rest assured knowing that your business benefits from the latest industry best practices and cutting-edge technology.
Consultative Approach to Business Growth
Beyond our standard FBA prep services, our team at FBA Prep Logistics California acts as a strategic advisory resource for e-commerce businesses just like yours. Utilizing our extensive knowledge of the Amazon marketplace, we can provide valuable insights and recommendations to help you optimize your listings, improve your search rankings, and ultimately drive more sales.
Don't Miss Out on The New Gold Rush
In conclusion, partnering with FBA Prep Logistics California as your 3PL warehouse offers a wealth of advantages by leveraging our strategic location, optimized inventory management, cost-effective solutions, and exceptional customer support. By choosing us as your partner, you can take your e-commerce business to new heights, making it more successful and profitable than ever before. Don't miss out on the new gold rush – join forces with FBA Prep Logistics California today!
Frequently Asked Questions</h2>
<dl>
<dt><strong>What is an FBA Prep Center?</strong></dt>
<dd>An FBA Prep Center is a third-party logistics (3PL) service provider that handles inventory management, including receiving, prepping, and shipping products to Amazon Fulfillment Centers, in compliance with Amazon's strict requirements.</dd>
<dt><strong>Why should I choose a 3PL warehouse located in California?</strong></dt>
<dd>California offers a strategic location with access to major ports, transportation infrastructure, and a large consumer market, which allows for efficient supply chain management and faster product delivery to Amazon customers.</dd>
<dt><strong>How does FBA Prep Logistics help to optimize inventory management?</strong></dt>
<dd>FBA Prep Logistics leverages industry expertise to ensure products are prepped according to Amazon's requirements and shipped on time. This efficient inventory management ultimately minimizes storage fees and helps your e-commerce business stay ahead of the competition.</dd>
<dt><strong>What makes FBA Prep Logistics a cost-effective option for small and medium-sized businesses?</strong></dt>
<dd>FBA Prep Logistics offers affordable pricing structures and tailored solutions designed to cater to the unique needs of small and medium-sized e-commerce businesses. This allows you to grow your business without incurring high warehousing and logistics costs.</dd>
<dt><strong>What kind of customer support can I expect from FBA Prep Logistics?</strong></dt>
<dd>FBA Prep Logistics provides exceptional customer service, including prompt communication and personalized support. Our team has extensive knowledge of Amazon FBA requirements, which helps you navigate the complexities of supply chain management with ease.</dd>
</dl>
<script type="application/ld+json">
{
"@context": "https://schema.org",
"@type": "FAQPage",
"mainEntity": [
{
"@type": "Question",
"name": "What is an FBA Prep Center?",
"acceptedAnswer": {
"@type": "Answer",
"text": "An FBA Prep Center is a third-party logistics (3PL) service provider that handles inventory management, including receiving, prepping, and shipping products to Amazon Fulfillment Centers, in compliance with Amazon's strict requirements."
}
},
{
"@type": "Question",
"name": "Why should I choose a 3PL warehouse located in California?",
"acceptedAnswer": {
"@type": "Answer",
"text": "California offers a strategic location with access to major ports, transportation infrastructure, and a large consumer market, which allows for efficient supply chain management and faster product delivery to Amazon customers."
}
},
{
"@type": "Question",
"name": "How does FBA Prep Logistics help to optimize inventory management?",
"acceptedAnswer": {
"@type": "Answer",
"text": "FBA Prep Logistics leverages industry expertise to ensure products are prepped according to Amazon's requirements and shipped on time. This efficient inventory management ultimately minimizes storage fees and helps your e-commerce business stay ahead of the competition."
}
},
{
"@type": "Question",
"name": "What makes FBA Prep Logistics a cost-effective option for small and medium-sized businesses?",
"acceptedAnswer": {
"@type": "Answer",
"text": "FBA Prep Logistics offers affordable pricing structures and tailored solutions designed to cater to the unique needs of small and medium-sized e-commerce businesses. This allows you to grow your business without incurring high warehousing and logistics costs."
}
},
{
"@type": "Question",
"name": "What kind of customer support can I expect from FBA Prep Logistics?",
"acceptedAnswer": {
"@type": "Answer",
"text": "FBA Prep Logistics provides exceptional customer service, including prompt communication and personalized support. Our team has extensive knowledge of Amazon FBA requirements, which helps you navigate the complexities of supply chain management with ease."
}
}
] }
</script>