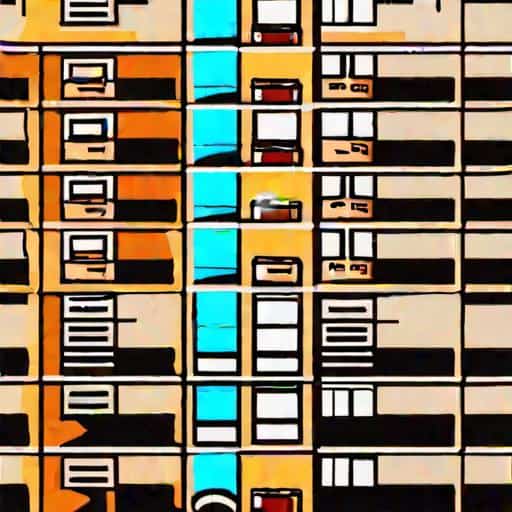 Introduction: Discover the Power of FBA Prep Services
Welcome to the world of e-commerce! In an ever-growing online marketplace, it has become crucial for businesses to find innovative ways to stay ahead of the competition. If you are an e-commerce business owner selling on Amazon, you must understand how important it is to maintain a smooth and efficient supply chain. That's where FBA Prep Services can help you reach new heights. The right 3PL provider can make all the difference in helping you stay ahead of the game.
By utilizing professional FBA Prep Services, you can focus on what you do best – sourcing the perfect products and growing your business while leaving the tedious and time-consuming tasks of packaging, labeling, and inventory management to the experts. With a strategic partnership with FBA Prep Logistics, your business can cut through the noise and thrive on the world's largest online marketplace.
In this article, we will walk you through the essentials of FBA Prep services, how they can benefit your business, and what sets FBA Prep Logistics apart from other 3PL providers. Additionally, we will explore the wide range of services they offer, making life easier for a newcomer to the supply chain or a seasoned Amazon seller.
Are you curious to learn why FBA Prep Logistics is your ultimate go-to partner for warehousing and fulfillment? Let's dive in and discover how they can transform your Amazon business and make your supply chain a well-oiled machine.
Keep reading and learn more about FBA Prep Services and how FBA Prep Logistics stands out as the ultimate partner for your e-commerce business. Ready to take the plunge? Get in touch with FBA Prep Logistics to see how they can help you scale your e-commerce empire today!
2. What are FBA Prep Services and Why Should You Use Them?
As an e-commerce business owner, it is crucial to focus on providing an excellent customer experience while also managing your inventory and operations efficiently. In this section, we will explore the concept of FBA Prep Services, understand why they play a critical role in the Amazon ecosystem, and discover how they can streamline the fulfillment process for sellers like you. Moreover, learn how partnering with a professional service like FBA Prep Logistics can save you time, effort, and money in the long run.
2.1. FBA Prep Services: An Overview
Fulfillment by Amazon (FBA) is a popular service provided by Amazon that allows sellers to store their products in Amazon's fulfillment centers. Amazon takes care of storage, packaging, shipping, and customer service for these products. FBA Prep Services, as the name suggests, are a set of services focused on preparing and processing your inventory before it reaches Amazon's fulfillment centers. This includes activities such as inspection, labeling, bundling, packaging, and creating shipments.
By leveraging FBA Prep Services, e-commerce sellers can ensure that their products are compliant with Amazon's requirements, thus avoiding any potential issues related to inventory storage, customer returns, or account suspension. In other words, these services play a vital role in maintaining the efficiency of your e-commerce operations, enabling you to focus more on growing your business.
2.2. Streamlining Your Fulfillment Process
The primary goal of FBA Prep Services is to streamline your fulfillment process and make it more efficient. By outsourcing these services to a professional third-party logistics (3PL) partner, you can eliminate the time-consuming and labor-intensive tasks associated with inventory management. At the same time, ensure that your products adhere to Amazon's standards, resulting in seamless operations and an outstanding customer experience.
Handling inventory preparation in-house can prove to be challenging, especially for small to medium-sized e-commerce businesses with limited resources. As your business grows, managing your inventory can become even more complicated and time-consuming. Outsourcing FBA Prep Services to a dedicated 3PL partner like FBA Prep Logistics allows you to scale your operations efficiently without compromising the quality of your products or services.
2.3. Saving Time, Effort, and Money with FBA Prep Logistics
One of the most significant benefits of using FBA Prep Services is the amount of time, effort, and money you can save. For e-commerce businesses new to supply chain management or selling on Amazon, utilizing a 3PL provider can help avoid costly mistakes and overcome potential challenges with ease.
By partnering with FBA Prep Logistics, you can enjoy a wide range of advantages, including:
Expertise and Knowledge: Our team of professionals are well-versed with Amazon's guidelines and requirements. This ensures that your products are appropriately prepared and compliant, minimizing the risk of penalties or account suspensions.
Efficiency and Accuracy: We utilize the latest technology and best practices to ensure your inventory is processed efficiently and accurately. As a result, you can focus on other essential aspects of your business, such as marketing and customer engagement.
Warehouse Space: Forget about renting additional warehouse space or dealing with the hassles of managing it. Our state-of-the-art warehouse in Bristol, PA, provides a strategic location for your inventory storage, ensuring your products are close to major transportation hubs and Amazon's fulfillment centers.
Cost Savings: With FBA Prep Logistics, you can enjoy cost-effective solutions tailored to your e-commerce business's individual needs. Reduce the expenses associated with hiring in-house staff, renting warehouse space, and purchasing packing supplies.
2.4. Transforming Your Amazon Business
In conclusion, FBA Prep Services play a crucial role in helping you navigate the complex world of Amazon fulfillment. They bring about a host of benefits, primarily by taking care of the inventory preparation process while saving you time, effort, and money.
By choosing FBA Prep Logistics as your 3PL partner, you can rest assured that your e-commerce business is well-equipped to tackle the challenges of selling on Amazon. With our expertise, strategic location, cutting-edge technology, and cost-effective solutions, you can concentrate on growing your business and delighting your customers.
Don't miss the opportunity to transform your Amazon business. Take advantage of our wide array of FBA Prep Services and embark on a successful e-commerce journey. Continue reading the next section to discover how FBA Prep Logistics sets the standard for FBA Prep Services, and prepare to witness your e-commerce operations reach new heights.
3. How FBA Prep Logistics Sets the Standard for FBA Prep Services
Every e-commerce seller wants a reliable, efficient, and cost-effective solution for their Amazon FBA business. FBA Prep Logistics checks all these boxes and raises the bar for FBA Prep Services. In this section, we'll explore what sets FBA Prep Logistics apart from other 3PL providers and how its comprehensive suite of services is designed to help your e-commerce enterprise reach new heights. Additionally, we'll also highlight how our strategically located warehouse in Bristol, PA, gives you a competitive advantage on Amazon.
3.1. Personalized Approach to FBA Prep Services
FBA Prep Logistics understands that every business is unique and requires personalized solutions to tackle its specific challenges. Our team takes the time to understand your business needs, goals, and preferences before devising tailored FBA Prep services that align seamlessly with your business strategy. This one-on-one approach ensures that we treat our clients as partners in success, paving the way for a long-lasting and fruitful business relationship.
3.2. Responsive and Dedicated Customer Support
Customer satisfaction is at the heart of FBA Prep Logistics' operations. Our dedicated team of professionals is always on standby to address your queries, provide guidance, and resolve any issues that may arise. With FBA Prep Logistics, you can rest easy knowing that you have a committed team backing your Amazon business every step of the way.
3.3. Efficient and Cost-Effective Services
Investing in FBA Prep Services should bring significant benefits to your e-commerce operation – both in terms of productivity and cost savings. FBA Prep Logistics excels in this regard by streamlining the entire FBA Prep process, allowing you to save valuable time and money. From product inspection and labeling to inventory management and shipment consolidation, we provide efficient solutions designed to bring long-term cost savings to your business operations.
3.4. Seamless Integration with Your Amazon Seller Account
FBA Prep Logistics understands that acting as a seamless extension of your Amazon business is crucial for success. Our technology-driven systems have been designed for easy integration with your Amazon Seller Account, ensuring a hassle-free transition for e-commerce sellers. With just a few clicks, you can sync your inventory, set preferences for prepping services, and track the progress of your shipments.
3.5. Expertise in Amazon Compliance Requirements
Navigating the complex landscape of Amazon's strict compliance requirements can be daunting for many sellers, eventually leading to delays, higher costs, and even account suspensions. FBA Prep Logistics' team possesses comprehensive knowledge of Amazon's rules and regulations, ensuring that your products are prepped to perfection and meet all necessary compliance standards. This expertise results in improved product listings, faster shipping times, and ultimately, happier customers.
3.6. Strategic Warehouse Location in Bristol, PA
The strategic geographical location of the FBA Prep Logistics warehouse in Bristol, PA, offers numerous advantages to your Amazon business. Nestled between major metropolitan areas like New York City and Philadelphia, this location ensures faster shipping times and lower shipping costs. Moreover, the proximity to Amazon fulfillment centers ensures that your products reach the end customers swiftly, giving you a competitive edge in the rapidly evolving e-commerce space.
3.7. Comprehensive Suite of FBA Prep Services
FBA Prep Logistics offers a wide range of services to help you master the Amazon marketplace. From basic FBA prep tasks like product inspection, labeling, and barcoding to specialized services such as kitting and assembly and reverse logistics, we handle all aspects of order fulfillment. With FBA Prep Logistics, you can focus on growing your business while we take care of the back-end operations.
3.8. Scalable Solutions for Growing Businesses
As your e-commerce business expands, so do your supply chain management needs. FBA Prep Logistics offers scalable FBA Prep Services to accommodate the growth of your Amazon business. Our flexible and adaptable services ensure that your e-commerce operations run smoothly even as your product catalog, order volumes, and customer base expand.
In conclusion, FBA Prep Logistics sets the standard for FBA Prep Services by offering personalized, cost-effective, and professional solutions that cater to the unique needs of your e-commerce enterprise. So, why wait? Partner with FBA Prep Logistics today and watch your Amazon business flourish like never before.
4. Key Services Offered by FBA Prep Logistics to Make Your Business Shine on Amazon
FBA Prep Logistics offers a comprehensive range of services to ensure your e-commerce business thrives on Amazon. These FBA Prep services are designed to simplify the entire fulfillment process so you can focus on growing your business. Let's dive into some of the essential services FBA Prep Logistics provides to Amazon sellers:
4.1 Product Inspection: Maintain Consistent Quality with Confidence
FBA Prep Logistics understands the importance of maintaining a high-quality standard for your products. That's where the product inspection comes in. Our team of experienced professionals will thoroughly inspect your inventory to ensure everything is in perfect condition and meets Amazon's guidelines.
By working with us, you can be confident that only the best products will reach your customers, helping to reduce returns and negative reviews. You'll also avoid any potential penalties or suspensions from Amazon, which could have a detrimental impact on your business.
4.2 Bundling: Boost Sales with Intelligent Combining
Bundling is a popular strategy among Amazon sellers to increase sales and customer satisfaction. With FBA Prep Logistics, you can save time and resources by having us bundle your products into customized packages based on your specific requirements. Our skilled team will ensure that your products are combined attractively and securely, making them more appealing to potential buyers.
Bundling products not only enhances the perceived value of your offerings but also makes efficient use of FBA storage space – giving you an advantage over your competitors.
4.3 Labeling: Stay Compliant and Optimized with Our Expertise
FBA Prep Logistics offers labeling services that ensure your products meet all of Amazon's requirements. Our team will apply FNSKU barcodes, suffocation warning labels, and any other labels required by Amazon. This will save you time, and significantly reduce the possibility of receiving non-compliance penalties from Amazon.
We'll also make sure your product labels are optimized, presenting relevant information to potential buyers while maintaining a professional and clean appearance.
4.4 Packaging: Secure and Professional Presentation
At FBA Prep Logistics, we understand how crucial it is for your products to be packaged safely and attractively. With our packaging services, our team will carefully prepare your items following Amazon's guidelines, ensuring they arrive at the Amazon fulfillment center in excellent condition.
We provide a wide range of packaging solutions, including poly bags, boxes, and custom packaging. Whatever your needs, our professionals have the skills and expertise to deliver packaging that not only protects your products but also enhances their appeal to potential customers.
4.5 Inventory Management: Stay Organized and Streamlined
Efficient inventory management is key to running a successful e-commerce business. Our inventory management services are designed to help you stay on top of your stock, making sure you never run out of popular items or overstock products that don't sell well.
We utilize advanced tracking software to give you real-time updates on your inventory levels, enabling you to make informed decisions about which products to send to the Amazon fulfillment center. With FBA Prep Logistics, you can trust that your inventory will be well-organized and easily accessible, giving you peace of mind and more time to concentrate on business growth.
4.6 Shipping and Receiving: Hassle-free and Efficient Operations
At FBA Prep Logistics, we're not only experts in shipping and receiving but experts in the ins and outs of Amazon's FBA requirements. We'll handle the entire shipping process for you, ensuring your products arrive accurately, safely, and on time to the designated Amazon fulfillment centers. Our team will work diligently to coordinate your shipments to minimize delays and save on shipping costs.
In addition, our receiving process guarantees a seamless integration of your incoming inventory into our warehouse. We verify shipments and provide thorough documentation, giving you complete transparency into your supply chain.
4.7 Embrace Success on Amazon with FBA Prep Logistics
FBA Prep Logistics is committed to providing top-notch FBA Prep services that suit the unique needs of your e-commerce business. Our team's expertise, coupled with our dedicated support and customized solutions, guarantees your Amazon sales will soar to new heights.
Don't let cumbersome fulfillment tasks hold your business back. Reach out to FBA Prep Logistics today, and let our innovative and comprehensive services propel your Amazon success.
Get Started with FBA Prep Logistics and Watch Your Amazon Sales Skyrocket
---
FBA Prep Logistics aims to simplify supply chain management for e-commerce sellers and provide a seamless experience when selling on Amazon. Having a reliable FBA prep service at your side can be the difference between success and failure. With our comprehensive range of services, strategic location, and dedicated team of professionals, we are ready to help you conquer the Amazon marketplace. Here are a few reasons why partnering with FBA Prep Logistics will take your Amazon sales to new heights.
Personalized Solutions for Your Business
No two e-commerce businesses are the same, and at FBA Prep Logistics, we understand that. Our team is committed to offering customized solutions that cater to your unique needs and goals. We work closely with your business to evaluate your requirements and devise an tailored logistics strategy that will ensure optimal results in the Amazon marketplace.
Professional Support from Our Team of Experts
By choosing FBA Prep Logistics, you gain access to our team of seasoned professionals who possess extensive knowledge and experience in logistics, inventory management, and customer care. Our team will provide invaluable support and guidance, helping you navigate the complexities of Amazon FBA while ensuring that your products reach the customers in perfect condition.
Streamlined Fulfillment Processes
Dealing with Amazon FBA requirements can be a challenge, and even minor errors can lead to serious consequences, such as inventory rejection or suspension of your seller account. Our meticulous approach to FBA Prep ensures streamlined processes and end-to-end compliance with Amazon's guidelines. We manage inventory, inspection, labeling, bundling, and packaging with precision, leaving no room for errors.
Increase Efficiency and Save Time
A significant benefit of using FBA Prep Logistics is the time it saves you. Instead of struggling with managing your inventory, storage, and Amazon requirements, you can focus on growing your business and enhancing your products. We handle the time-consuming aspects of FBA, giving you the freedom to innovate and expand your e-commerce brand.
Competitive Pricing and Flexible Plans
At FBA Prep Logistics, we believe in providing exceptional value for our clients. Our competitive pricing and flexible plans ensure that you receive top-quality services at an affordable cost. We offer customized pricing plans based on your business' specific needs and requirements, allowing you to choose the best solutions within your budget.
Quick Turnaround Time
Our strategic location in Bristol, PA, allows us to process your inventory quickly and efficiently. We swiftly receive, prep, and ship your products to Amazon's fulfillment centers. Our prompt service minimizes order processing time and enables you to meet customer expectations without delays.
Take the First Step Towards E-commerce Success
Are you ready to take your Amazon business to the next level? FBA Prep Logistics is here to help you achieve success in the ever-growing e-commerce market. To get started with our services, simply visit our website or contact our team to discuss your business' logistics needs. We're excited to welcome you as a part of the FBA Prep Logistics family and contribute to your e-commerce growth journey. Remember, the right 3PL partner is the backbone of your growing business, and FBA Prep Logistics is the ideal choice to ensure your products are in safe hands. So, don't wait! Make the smart decision today, and watch your Amazon sales skyrocket.
Frequently Asked Questions (FAQs)
1. What are FBA Prep Services and how can they benefit my e-commerce business?
FBA Prep Services involve a range of activities essential for making your products ready for Amazon's fulfillment centers. By outsourcing these tasks to a professional service like FBA Prep Logistics, you can save time, effort, and money, resulting in a smoother supply chain process and the opportunity to focus on other aspects of your business.
2. How is FBA Prep Logistics different from other 3PL providers?
FBA Prep Logistics sets itself apart with its wide variety of services, dedicated support, and strategic location in Bristol, PA. Our team members are experienced and knowledgeable, ensuring that your products are prepared meticulously for Amazon fulfillment centers while adhering to all their requirements.
3. What kind of services does FBA Prep Logistics provide?
We offer comprehensive FBA Prep services, including product inspection, bundling, labeling, packaging, and inventory management. These services are designed to make your life easier and help your business thrive on Amazon, thanks to our experts taking care of every detail efficiently.
4. How does FBA Prep Logistics' location in Bristol, PA benefit my business?
Our warehouse in Bristol, PA, is strategically located to ensure efficient logistics and excellent accessibility to major transportation routes. This allows for faster product processing, better turnaround times, and reduced transportation costs, ultimately benefiting your e-commerce business on Amazon.
5. How can I get started with FBA Prep Logistics and boost my Amazon sales?
To begin, reach out to our team to discuss your specific needs and explore our pricing options. We are confident in our ability to offer excellent services, and we're eager to help your e-commerce business succeed on Amazon. Don't hesitate to get in touch and see the difference a professional 3PL provider can make.