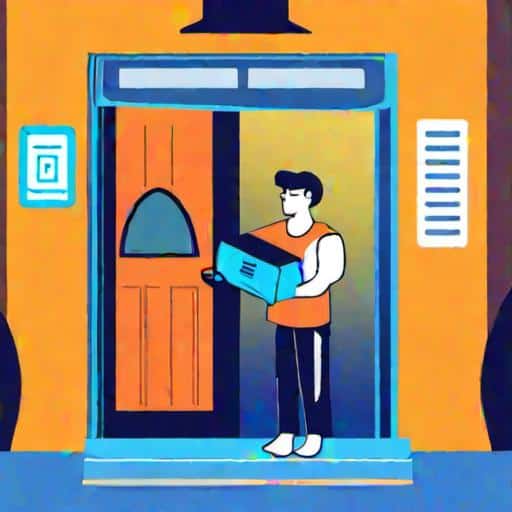 Introduction to 3PL Order Fulfillment for E-commerce
As a bustling e-commerce entrepreneur, you have a lot on your plate. You need to provide exceptional customer service, manage your inventory, and ultimately grow your business. One aspect that can significantly impact your success is efficient order fulfillment. That's where 3PL Order Fulfillment comes in to save the day.
In this essential guide, we'll introduce you to the concept of 3PL order fulfillment, its significance in the e-commerce world, and how partnering with a reliable 3PL warehouse like FBA Prep Logistics can boost your online business.
What is 3PL Order Fulfillment?
3PL (Third-Party Logistics) Order Fulfillment refers to outsourcing your order processing, warehousing, and shipping operations to a third-party logistics company. By partnering with a 3PL provider, you're handing over the supply chain's responsibilities, from receiving goods to packing and shipping products to your customers.
In the rapidly evolving e-commerce landscape, flexibility, and efficiency are paramount for a successful supply chain. Working with a 3PL warehouse like FBA Prep Logistics allows you to focus on what you do best— strategizing, marketing, and growing your online store— while they masterfully handle the logistics for you.
The Importance of Order Fulfillment
Order fulfillment is the foundation of a thriving e-commerce business. Customers expect to receive their orders quickly, accurately, and in perfect condition. When your order fulfillment process is efficient, your customers are more likely to return for future purchases, leading to increased customer loyalty and brand reputation.
The efficacy of your order fulfillment process directly impacts your entire supply chain. Weak links like delayed deliveries, incorrect orders, and poor packaging can damage your relationship with customers and affect your bottom line. In contrast, a well-executed order fulfillment process boosts customer satisfaction, ensures repeat business, and enhances your overall reputation in the industry.
Why Choose 3PL Order Fulfillment?
Now that you know the significance of effective order fulfillment in e-commerce, you may wonder why a 3PL warehouse is the best option for you. Well, here are some reasons why:
Cost Savings: By entrusting your order fulfillment to a 3PL provider like FBA Prep Logistics, you'll enjoy economies of scale from access to specialized technology, multiple carrier options, and lower shipping costs.

Scalability: As your business grows, so does the need for additional space, equipment, and labor. With a 3PL warehouse, you can conveniently scale your operations without having to increase investments in warehousing, labor, or infrastructure.

Expertise: A 3PL provider like FBA Prep Logistics will have trained professionals with extensive experience in order fulfillment, ensuring that your products are packed and shipped with precision and care. Their experts will also navigate industry regulations on your behalf and provide valuable insights to improve your supply chain.
Flexibility: Seasonal fluctuations in e-commerce can be challenging to handle in-house. But with a 3PL partner, you can quickly and easily scale your order fulfillment process to meet demand without the burden of excess inventory and increased labor.

Focus on Core Business: Partnering with a 3PL warehouse allows you to concentrate on what you do best— selling, marketing, and growing your e-commerce business. You won't have to worry about the nitty-gritty of warehousing, packing, and shipping.
Your e-commerce business can soar to new heights with the right 3PL partner, like FBA Prep Logistics. We'll save you time, money, and hassle while ensuring your customers receive top-notch order fulfillment services. Ready to boost your online store's growth and focus on what you do best? Read on to learn more about the benefits FBA Prep Logistics offers over traditional in-house fulfillment.
2. The Benefits of Using a 3PL Warehouse like FBA Prep Logistics
E-commerce businesses face both growing opportunities and challenges in the world of online selling. One of the major challenges is managing the logistics of expanding business operations. That's where 3PL order fulfillment comes into the picture. A 3PL warehouse, especially one like FBA Prep Logistics, provides a variety of benefits that can help your e-commerce business in comparison to traditional in-house fulfillment. Let's dive into those benefits in detail.
2.1 Cost-Effective Solution for E-commerce Businesses
Managing your own warehouse and logistics can be expensive and time-consuming. However, FBA Prep Logistics offers affordable 3PL order fulfillment services to e-commerce businesses. By outsourcing your fulfillment needs to experts like us, you can save on expenses associated with storage, inventory management, and order processing, and instead focus your resources on growth-oriented tasks.
2.2 Enhanced Shipping Capabilities
FBA Prep Logistics boasts a strategic warehouse location in Bristol, PA, which allows for efficient shipping across the United States. This strategic location provides you with quicker and more economical shipping rates, thereby improving your customer's overall experience.
2.3 Scalability and Flexibility
A major advantage of 3PL order fulfillment is its ability to accommodate your business's expansion. FBA Prep Logistics constantly adapts to the changing needs of your business, ensuring seamless operations during peak sales seasons and slow periods alike. As your e-commerce store grows, you won't have to worry about managing additional resources, as our 3PL warehouse efficiently handles your growth.
2.4 Reduced Order Processing Time
A quick turnaround time for order processing is essential to customer satisfaction. By partnering with FBA Prep Logistics, you benefit from our efficient processes that ensure faster order fulfillment, which, in turn, keeps your customers content and loyal.
2.5 Streamlined Inventory Management
Managing inventory can be a daunting task, especially for an e-commerce business that is experiencing growth. At FBA Prep Logistics, we offer state-of-the-art inventory management systems and real-time tracking. These tools not only ensure accuracy but also help you make better-informed decisions about your inventory.
2.6 Expertise in E-commerce Fulfillment: Boost Your Amazon Sales
As your e-commerce business grows, keeping up with Amazon's strict guidelines can be challenging. FBA Prep Logistics has a deep understanding of Amazon's FBA Prep requirements, making us the ideal partner for your Amazon-based business. Let us handle the complexities while ensuring your stock is managed and prepped to Amazon's exact requirements.
2.7 Professional Customer Support
Customer satisfaction not only relies on delivering quality products but also depends on providing exceptional support. FBA Prep Logistics takes pride in offering top-rated customer support to both you and your consumers, ensuring all questions and concerns are addressed promptly and professionally.
2.8 Increased Focus on Growing Your Business
By outsourcing crucial logistics operations to FBA Prep Logistics, you and your team can dedicate your time and energy to other important activities, such as marketing, product development, and customer relationship building, ultimately leading to the growth and expansion of your e-commerce business.
2.9 Access to a Network of E-commerce Professionals
FBA Prep Logistics not only offers 3PL order fulfillment services but also connects you to a community of e-commerce experts. By partnering with us, you gain access to valuable resources to help grow your business, such as insights on industry trends and tips on business expansion.
2.10 Risk Reduction
Outsourcing your order fulfillment requirements to a 3PL warehouse like FBA Prep Logistics can significantly reduce the risks associated with managing your own warehousing operations. We mitigate the risk of loss, damage, and theft, providing you with peace of mind and allowing you to focus on growing your business.
In Conclusion
Partnering with FBA Prep Logistics for your 3PL order fulfillment needs offers numerous advantages that can help your e-commerce business thrive. From cost-effective solutions and efficient shipping to unparalleled customer support and a streamlined supply chain, FBA Prep Logistics ensures your business has the tools and resources needed to excel in the competitive world of online selling.
3. How FBA Prep Logistics Streamlines Your E-commerce Supply Chain
As a growing e-commerce business, you understand the importance of an efficient supply chain. It's crucial to manage and optimize various aspects of your business operations, from procurement to fulfillment. But, it can be a challenging task, especially if you're new to the industry. That's where FBA Prep Logistics comes in, offering a streamlined solution for your e-commerce supply chain management needs through effective 3PL order fulfillment services. In this section, we'll dive into how our 3PL warehouse in Bristol, PA, simplifies your supply chain process and helps you focus on scaling your e-commerce store.
3.1 Centralized Inventory Management
One of the cornerstones of an efficient supply chain is centralized inventory management. FBA Prep Logistics offers a single platform to manage all your inventory, providing real-time tracking and monitoring of your products. With our Streamline Your E-commerce solution, you can easily sync inventory across multiple sales channels, reducing the risk of overselling and stockouts.
3.2 Fast and Accurate Order Processing
Our 3PL warehouse is committed to ensuring fast and accurate order processing. By leveraging state-of-the-art technology and experienced staff, FBA Prep Logistics picks, packs, and ships orders quickly and efficiently, ensuring happy customers and positive feedback for your e-commerce store. Check out How 3PL Fulfillment Can Revolutionize Your Supply Chain Management for insights on the transformative potential of third-party fulfillment services.
3.3 Cost and Time Savings
Time and money are two valuable resources that e-commerce businesses must manage effectively to succeed. FBA Prep Logistics' 3PL services help you save both by providing a comprehensive fulfillment solution that scales with your business. By outsourcing your fulfillment operations, you can eliminate the need for warehouse space, reduce labor costs, and focus on other important aspects of your business. Additionally, our Guide to FBA Prep Warehouses for Beginners offers new e-commerce businesses a solid foundation for understanding and optimizing their supply chain processes.
3.4 Expert Knowledge of Amazon FBA
Our 3PL warehouse specializes in supporting Amazon FBA sellers, offering expert knowledge of Amazon's specific requirements and guidelines. With FBA Prep Logistics by your side, you can trust us to take care of all Amazon-specific aspects of your fulfillment process, from labeling and packaging to shipment preparation. This ensures that your products are handled correctly and reach Amazon's warehouses in perfect condition, leading to higher sales and better customer reviews. Read more on how to Streamline Your Amazon Business with an FBA Prep Center.
3.5 Flexibility to Meet Your E-commerce Business Needs
FBA Prep Logistics understands that every e-commerce business is unique, which is why we offer customizable solutions to meet your specific requirements. We consult with you to understand your business goals, product portfolio, and unique challenges, and we tailor our services to seamlessly fit your operational needs, whether you're a small start-up or an established enterprise.
3.6 Scalability to Grow with Your Business
As your e-commerce business expands, your supply chain needs to evolve to accommodate increased product volumes and more complex operations. FBA Prep Logistics provides a scalable solution that grows with your business, so you don't have to worry about outgrowing your warehouse space or being bogged down by logistics. With our 3PL services, you can quickly adapt to seasonal changes in demand without missing a beat.
3.7 Focus on Your Core Competencies
Outsourcing your supply chain management to FBA Prep Logistics allows you to focus on your core competencies, such as product development, marketing, and customer service. By leaving the logistics to us, you can give your undivided attention to the aspects of your business that drive growth and set you apart from the competition.
3.8 Returns Management
Handling returns can be a time-consuming and complex process, but it's a necessary part of running a successful e-commerce store. Our 3PL warehouse takes the headache out of returns management by processing and managing customer returns on your behalf. We verify returned items for quality, restock them in your inventory, and give you insights to minimize returns in the future. For more information on managing returns, check out The Importance of Exceptional 3PL Customer Support.
3.9 Data-Driven Decisions
FBA Prep Logistics provides you with valuable data to inform your business decisions. Our dashboard offers insights into your shipping costs, inventory levels, and order processing times, empowering you to monitor your supply chain's performance and identify areas of improvement.
In conclusion, FBA Prep Logistics offers an extensive range of services designed to streamline your e-commerce supply chain. Our innovative solutions give you the freedom to focus on growing your business, while our dedicated team ensures your products are efficiently and effectively managed. So, consider partnering with FBA Prep Logistics for an exceptional, hassle-free 3PL order fulfillment experience that will set the foundation for your e-commerce success.
Working with FBA Prep Logistics: The Seamless Onboarding Process
One of the most critical aspects when trying to implement a 3PL order fulfillment strategy lies in selecting the right partner and the ease of integration. Here at FBA Prep Logistics, we're all about flexibility and making the onboarding process as hassle-free as possible. Let's dive into how you can easily onboard FBA Prep Logistics for your e-commerce venture.
Step 1: Contact Our Expert Support Team
Begin your journey by getting in touch with our knowledgeable and accessible support team. They will walk you through the requirements, help you set up an account, and answer any questions you might have. Feel free to ask about potential integration with your Amazon store and other e-commerce platforms, as they will surely help you navigate the process smoothly.
Step 2: Analyze Your E-commerce Needs
Our team of professionals will take the time to analyze your e-commerce needs, such as product assortment, shipping requirements, and preferred turnaround times.Streamline Your E-commerce plays an essential role in evaluating your e-commerce goals, and our team at FBA Prep Logistics ensures that we understand those goals completely.
Step 3: Customize Your 3PL Fulfillment Plan
After assessing your e-commerce needs, FBA Prep Logistics tailors a personalized 3PL fulfillment plan to optimize your supply chain strategy. We'll consider factors such as product handling, packaging preferences, and delivery requirements to provide you with the most efficient and cost-effective solutions.
Step 4: Seamless Integration with Your E-commerce Platforms
One of the key benefits of FBA Prep Logistics is its seamless integration with various e-commerce platforms, such as Amazon Vendor Central and Shopify. We use advanced software tools that allow for effortless synchronization of your online sales channels and inventory levels, streamlining your e-commerce operations even more.
Step 5: Inventory Receiving and Storage
After setting up the integration, send us your inventory to our state-of-the-art 3PL warehouse located in Bristol, PA. We'll efficiently handle and store your products, ensuring that they're always ready for order fulfillment. With our secure and real-time inventory monitoring, you can rest assured that your products are in good hands.
Step 6: Order Processing and Shipping
Once everything is set up, FBA Prep Logistics seamlessly takes over your order fulfillment process. When a customer places an order for your product, our warehouse team picks, packs, and ships the item directly to the customer. With our strategically located warehouse, we'll make sure your orders reach customers in no time, keeping them satisfied and coming back for more.
Step 7: Monitor and Optimize Your 3PL Strategy
Your relationship with FBA Prep Logistics doesn't end with the onboarding process. We're committed to helping you continuously improve your overall 3PL strategy. Regularly evaluate essential metrics like order volume, shipment time, and customer satisfaction to ensure that our services align with your evolving e-commerce objectives.
Step 8: Leverage Our E-commerce Partner Network
Not only does FBA Prep Logistics offer top-notch 3PL order fulfillment services, but we also grant you access to our community of e-commerce partners. These connections can help your business grow by offering additional support in areas like digital marketing, branding, and product sourcing.
Step 9: Scaling Your Business with 3PL Order Fulfillment
As your e-commerce store thrives, so does the need for expert 3PL order fulfillment services. FBA Prep Logistics is well-prepared to accommodate your online store's growth and expand alongside you. Our scalable solutions and dedicated support will help you maintain an efficient supply chain and focus your energy on what you do best – selling online.
Integrating your e-commerce business with FBA Prep Logistics is a seamless and hassle-free process that sets you up for success. Our top priority is providing comprehensive 3PL order fulfillment services, and the onboarding process is just the beginning. Trust the expert team at FBA Prep Logistics to guide you every step of the way, from initial conversations to day-to-day operations, assisting you in scaling your business and reaching new heights in the online marketplace.
5. FBA Prep Logistics and Our Community of E-commerce Partners
Having a strong network of e-commerce partners is essential for your online business. At FBA Prep Logistics, not only do we provide top-notch 3PL order fulfillment services, but we also connect you with a community of e-commerce professionals who can help you thrive in the competitive world of online selling. Let's explore the benefits and types of partnerships you can expect from working with FBA Prep Logistics.
5.1 Expand Your Network of E-commerce Professionals
Developing relationships with industry experts can contribute to the growth and success of your e-commerce business. By partnering with FBA Prep Logistics, you gain access to our vast network of reputable and proficient partners. This allows you to learn new strategies, share knowledge, and collaborate with other like-minded businesses in the e-commerce industry. Engaging with our community will help improve your operations and increase revenue for your online store.
5.2 E-commerce Marketing and Advertising Services
Effective marketing and advertising strategies are crucial to scaling your online business. Our e-commerce partners provide valuable advertising insights, helping you to optimize ad placements and increase the visibility of your products on platforms like Amazon. Utilizing their expertise ensures that your marketing budget is utilized effectively, ultimately boosting your return on investment.
5.3 Inventory Management and Supply Chain Consultation
FBA Prep Logistics can connect you with industry professionals who specialize in inventory management and supply chain consultation. These experts will help you refine your inventory management techniques, ultimately streamlining your e-commerce supply chain management process. Implementing their advice will result in a more organized and efficient inventory system, which is essential for maintaining a successful online business.
5.4 E-commerce Platforms and Software Integrations
Our partner network features a wide variety of e-commerce platforms and software providers that seamlessly integrate with FBA Prep Logistics' order fulfillment system. Access to these integrations improves inventory tracking, order management, and customer relationship management, making it easier to manage your online business effectively. No matter your selling platform, FBA Prep Logistics has a solution to streamline your operations.
5.5 Access to Niche Industry Experts
Your business is unique, and so are its requirements. Our network of e-commerce professionals includes niche industry experts who can provide specialized insights into the specific concerns and challenges you face in your market. Partnering with these niche experts enables you to implement tailored strategies that directly address the needs of your target audience, setting your business apart from the competition.
5.6 Boost Your Sales with Amazon-Focused Services
FBA Prep Logistics works closely with e-commerce partners who specialize in Amazon selling strategies. By tapping into their expertise, you can boost your Amazon sales and take advantage of the numerous opportunities available on the platform. With an optimized Amazon presence, your products will reach a broader audience and generate increased sales and revenue for your business.
5.7 Leverage Additional Storage and Fulfillment Solutions
It's crucial to select a reliable 3PL partner for all stages of your e-commerce journey. If your inventory expands beyond FBA Prep Logistics' capacity or if you require specific fulfillment solutions that we don't offer, you can leverage our network of trusted partners for additional storage and order fulfillment services. This ensures your product storage and shipping needs can be met without compromising performance or customer satisfaction.
5.8 Invest in Business Education and Resources
In the fast-paced world of e-commerce, it's vital to stay informed about the latest industry trends and best practices. Our community of e-commerce partners includes a variety of business education and resource providers, offering invaluable insights that can contribute to your growth and success. Invest in yourself and your business by learning from the e-commerce professionals in our network.
In conclusion, as an FBA Prep Logistics client, you'll be fully supported by our team and our community of e-commerce partners. Expanding your network, knowledge, and resources with the help of our partnerships will not only enhance your supply chain management but also ensure a more successful online business. Partner with FBA Prep Logistics today and leverage our expertise and connections to drive your e-commerce business to new heights.
Frequently Asked Questions</h2>
<dl>
<dt><strong>1. What is 3PL order fulfillment and how can it help my e-commerce business?</strong></dt>
<dd>3PL stands for Third-Party Logistics, a service that handles the storage, picking, packing, and shipping of your products to customers. By outsourcing your order fulfillment to a 3PL warehouse like <a href="https://www.example.com/">FBA Prep Logistics</a>, you can save time, reduce costs, and focus on growing your e-commerce store.</dd>
<dt><strong>2. What are the top benefits of partnering with FBA Prep Logistics?</strong></dt>
<dd>FBA Prep Logistics offers numerous advantages, such as optimized warehouse management, cost-effective shipping, hassle-free returns processing, seamless Amazon integration, and a dedicated team of professionals to support your business.</dd>
<dt><strong>3. How does FBA Prep Logistics streamline my e-commerce supply chain?</strong></dt>
<dd>Our 3PL warehouse in Bristol, PA employs advanced technologies and processes to effectively manage your inventory, reduce order errors, and boost the overall efficiency of your e-commerce supply chain. This allows you to focus on expanding your business and improving customer satisfaction.</dd>
<dt><strong>4. What is the onboarding process like with FBA Prep Logistics?</strong></dt>
<dd>We make onboarding as effortless as possible, starting with a transparent fee structure and an easy-to-use platform. Our team will guide you through the product setup, shipping coordination, and our seamless integration with Amazon and other e-commerce platforms.</dd>
<dt><strong>5. Can FBA Prep Logistics connect me with other e-commerce partners and services?</strong></dt>
<dd>Absolutely! We have a network of trusted e-commerce partners that offer a wide range of services such as marketing, branding, and customer support. Collaborating with these experts can help you take your e-commerce business to new heights.</dd>
</dl>
<script type="application/ld+json">
{
"@context": "https://schema.org",
"@type": "FAQPage",
"mainEntity": [
{
"@type": "Question",
"name": "What is 3PL order fulfillment and how can it help my e-commerce business?",
"acceptedAnswer": {
"@type": "Answer",
"text": "3PL stands for Third-Party Logistics, a service that handles the storage, picking, packing, and shipping of your products to customers. By outsourcing your order fulfillment to a 3PL warehouse like FBA Prep Logistics, you can save time, reduce costs, and focus on growing your e-commerce store."
}
},
{
"@type": "Question",
"name": "What are the top benefits of partnering with FBA Prep Logistics?",
"acceptedAnswer": {
"@type": "Answer",
"text": "FBA Prep Logistics offers numerous advantages, such as optimized warehouse management, cost-effective shipping, hassle-free returns processing, seamless Amazon integration, and a dedicated team of professionals to support your business."
}
},
{
"@type": "Question",
"name": "How does FBA Prep Logistics streamline my e-commerce supply chain?",
"acceptedAnswer": {
"@type": "Answer",
"text": "Our 3PL warehouse in Bristol, PA employs advanced technologies and processes to effectively manage your inventory, reduce order errors, and boost the overall efficiency of your e-commerce supply chain. This allows you to focus on expanding your business and improving customer satisfaction."
}
},
{
"@type": "Question",
"name": "What is the onboarding process like with FBA Prep Logistics?",
"acceptedAnswer": {
"@type": "Answer",
"text": "We make onboarding as effortless as possible, starting with a transparent fee structure and an easy-to-use platform. Our team will guide you through the product setup, shipping coordination, and our seamless integration with Amazon and other e-commerce platforms."
}
},
{
"@type": "Question",
"name": "Can FBA Prep Logistics connect me with other e-commerce partners and services?",
"acceptedAnswer": {
"@type": "Answer",
"text": "Absolutely! We have a network of trusted e-commerce partners that offer a wide range of services such as marketing, branding, and customer support. Collaborating with these experts can help you take your e-commerce business to new heights."
}
}
] }
</script>