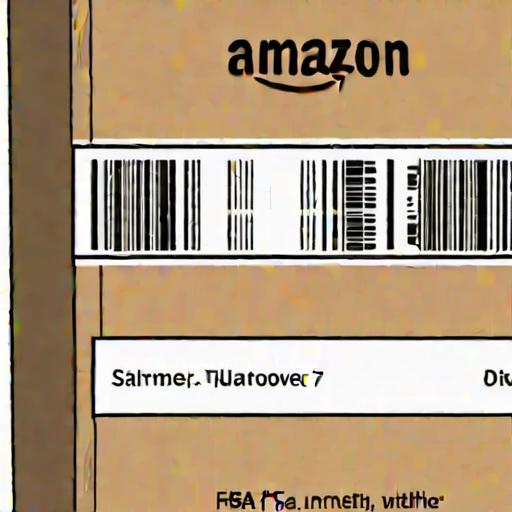 Don't Make These Amazon FBA Prep Mistakes: A Comprehensive Guide to Amazon FBA Prep Requirements
1. Introduction to Amazon FBA Prep and Its Importance
Selling on Amazon has become increasingly popular, providing online entrepreneurs with a fantastic opportunity to reach a global customer base. To ensure a smooth selling experience and maximize profit, many sellers choose to use the Amazon Fulfillment by Amazon (FBA) service. However, complying with Amazon FBA prep requirements is crucial, and failing to do so can result in costly mistakes. So, let's take a closer look at why effective FBA prep is essential for success.
1.1 The Role of Amazon FBA in E-commerce Success
Amazon FBA allows sellers to store their products in Amazon's warehouses, where Amazon takes care of storage, packing, shipping, and even customer service on behalf of the seller. This service allows even small businesses to compete on equal footing with larger companies while freeing up time for sellers to focus on growing their businesses.
However, with this convenience comes the responsibility of adhering to Amazon FBA prep requirements. Proper preparation ensures products arrive at the Amazon fulfillment centers in optimal condition, ready for efficient shipping to the customer. In contrast, failure to comply with these requirements may lead to additional fees, delayed shipments, or even the refusal of inventory by Amazon.
1.2 The Need for Effective FBA Prep to Avoid Mistakes and Save Costs
Understanding and implementing Amazon FBA prep requirements can be challenging for new e-commerce sellers. Mistakes are common and can be expensive in terms of time and money. Proper FBA prep involves taking care of product packaging, labeling, bundling, and addressing any specific requirements related to the individual products being sold.
E-commerce sellers must familiarize themselves with these requirements or consider partnering with a reliable third-party logistics (3PL) provider, such as FBA Prep Logistics, to avoid mistakes and streamline their FBA preparation processes.
By partnering with an experienced 3PL provider, sellers can alleviate the stress and complexity of FBA prep while ensuring they are consistently providing Amazon with correctly prepared inventory. This approach not only helps sellers avoid costly FBA prep mistakes but also frees up time to focus on growing their businesses, developing new products, and improving customer engagement.
In the following sections, we'll delve deeper into specific Amazon FBA prep requirements and explore how FBA Prep Logistics can help sellers navigate and overcome these challenges. Stay tuned to learn more about the common packaging mistakes, efficient labeling practices, product bundling dos and don'ts, and why choosing FBA Prep Logistics can make all the difference in your e-commerce success.
Don't Make These Amazon FBA Prep Mistakes: A Comprehensive Guide to Amazon FBA Prep Requirements
2. Common Packaging Mistakes and How FBA Prep Logistics Can Help
Packaging plays an essential role in a successful e-commerce experience, ensuring your products reach customers safely and in perfect condition. However, it's easy to make mistakes when it comes to packaging, which can lead to delays, additional fees, and dissatisfied customers. In this section, we'll discuss some common packaging errors and how partnering with FBA Prep Logistics can help you avoid these pitfalls, saving you time and money.
2.1. Incorrect Box Sizes
One of the most common packaging mistakes is using a box that's either too big or too small for the product. Choosing the wrong box size can lead to various problems, such as:
Damaged products due to insufficient protection or excessive movement during shipping
Unsustainable packaging costs from using over-sized boxes
Receiving additional fees from Amazon due to non-compliant packaging and incorrect dimensions
FBA Prep Logistics has extensive experience with Amazon FBA prep requirements and follows their guidelines on box sizes. Partnering with us ensures that your products are always packaged in appropriate-sized boxes that meet Amazon's standards, reducing the risk of costly mistakes and ensuing penalties.
2.2. Poor Sealing
Improper sealing of packages is another common packaging error. If your boxes are not sealed correctly, they can open during transit, resulting in lost or damaged items. Amazon has clear requirements for package sealing, including using at least 2 inches of pressure-sensitive adhesive tape. FBA Prep Logistics uses the appropriate materials and methods to ensure your packages are sealed correctly, reducing the risk of damage or loss during shipping.
2.3. Insufficient Protection
Protecting your products inside the package is critical to prevent damage during shipping. Some common mistakes include not using sufficient cushioning material, relying on a single protective layer, or using inappropriate materials such as newspaper. FBA Prep Logistics understands the importance of proper product protection and follows Amazon's guidelines for cushioning, ensuring your items arrive at their destination safe and sound.
2.4. Incorrect Barcode Label Placement
Barcodes are a crucial part of Amazon's inventory tracking and shipping management. Mislabeling or placing the barcode on the wrong part of the package can lead to delays and additional fees. Our team at FBA Prep Logistics is well-versed in Amazon's barcode requirements and ensures that all packages are labeled accurately, in compliance with Amazon FBA prep requirements.
2.5. Failing to Follow Amazon's Special Packaging Requirements
Some products, such as liquids, fragile items, or products with lithium batteries, have specific packaging requirements set by Amazon. Failure to follow these guidelines can lead to additional fees, delays, or even the rejection of your inventory. Our team at FBA Prep Logistics knows Amazon's special packaging requirements inside-out and will ensure your products are packaged accordingly, avoiding costly mistakes and minimizing potential issues.
2.6. How FBA Prep Logistics Can Help
By partnering with FBA Prep Logistics, you can avoid these common packaging mistakes, ensuring your products are packaged according to Amazon FBA prep requirements. Our experienced team will:
Select the appropriate box sizes
Ensure proper sealing and protection of your products
Accurately label packages with barcodes
Adhere to Amazon's special packaging guidelines
Our commitment to quality, expertise, and attention to detail will help you save time, avoid costly mistakes, and deliver a satisfying customer experience. Let FBA Prep Logistics handle your Amazon packaging needs, so you can focus on growing your e-commerce business. Visit our Ultimate Guide to E-commerce Order Fulfillment to learn more.
In conclusion, proper packaging is essential for e-commerce success, and partnering with FBA Prep Logistics eliminates many common packaging mistakes. By following Amazon FBA prep requirements and delivering an exceptional customer experience, you'll position your business for long-term growth and success.
Efficient Labeling Practices to Meet Amazon's Requirements
As an Amazon seller, it's crucial to understand and adhere to Amazon's labeling requirements to ensure the smooth transit and successful delivery of your products. Proper labeling minimizes the risk of delays, additional fees, and other complications in the fulfillment process. In this section, we'll discuss the ins and outs of Amazon FBA prep requirements for labeling, and how partnering with FBA Prep Logistics for proficient 3PL services guarantees that your business remains compliant.
Understanding Amazon's Labeling Requirements
Amazon has specific labeling requirements for each product under FBA, and strict adherence to these guidelines is essential for smooth processing and shipment. Here are some key points to consider:
Each item in the inventory must have a scannable barcode (UPC, EAN, or ISBN).
The barcode must be clearly visible and scannable for Amazon's barcode scanners.
For products packaged in sets or bundles, a unique barcode is required to prevent incorrect separation or partial shipments.
If your products aren't appropriately labeled, they may be subject to additional processing fees or even rejected by Amazon. This can harm your business's reputation and create unnecessary costs.
Partnering with FBA Prep Logistics for Proper Labeling
Expertise in Amazon FBA Labeling Requirements
FBA Prep Logistics excels at ensuring every product meets the Amazon FBA prep requirements for labeling. Our team of experts is well-versed with Amazon's guidelines, staying up-to-date with any changes or updates to provide you with top-notch service.
Quality and Efficiency
Our priority is accuracy and efficiency, ensuring that every product's label is correctly affixed and easily scannable. By entrusting your labeling needs to FBA Prep Logistics, you can focus on other aspects of your business while ensuring your products meet Amazon's stringent requirements.
Cost-Effective Solutions
FBA Prep Logistics offers flexible, cost-effective solutions customized to your specific labeling needs. We understand the importance of keeping overhead costs low, so we work with you to provide the most economical and efficient solutions without compromising quality.
Troubleshooting and Support
Our team doesn't just stop at labeling your products accurately. We're here to assist with any troubleshooting or support needs you may encounter, ensuring your packaging complies with Amazon's requirements.
The Importance of Labeling Across The Supply Chain
Proper labeling is not limited to Amazon's requirements alone. It plays a crucial role in your entire supply chain to ensure seamless, error-free delivery. Accurate labeling ensures:
Efficient tracking and traceability for both you and your customers
Proper handling and storage of products throughout the supply chain
Reduced risk of damage or loss of items during transit
Timely and accurate delivery with minimal delays due to mislabeling
As a trusted 3PL partner with expertise in Amazon FBA prep requirements, FBA Prep Logistics ensures your labeling practices meet all necessary standards for logistical success.
Utilizing FBA Prep Logistics' Labeling Services: A Smart Move for Your Business
By choosing FBA Prep Logistics to handle your labeling needs, you'll benefit from our team's professionalism, expertise, and dedication to customer satisfaction. With our knowledge of Amazon FBA prep requirements, you can be confident that your products are labeled accurately, minimizing the risk of delays, additional fees, and other issues.
Simplify your e-commerce business operations and stay ahead of the competition by partnering with FBA Prep Logistics for reliable and efficient Amazon FBA labeling services.
Product Bundling: The Dos and Don'ts
As a median-sized e-commerce business owner, you may want to take advantage of product bundling to maximize your sales on Amazon. Creating product bundles has its own set of rules and best practices to follow while remaining compliant with Amazon's guidelines. FBA Prep Logistics is here to help you navigate the intricacies of product bundling while staying within those requirements. In this section, we'll explore what you can and cannot do when bundling products for your Amazon FBA business.
4.1: Build Value Through Bundling
The primary purpose of bundling products is to provide added value to the customer. When bundling items together, make sure the products complement each other and offer a more significant benefit together than if they were sold separately. This helps attract more customers and ensures the bundle resonates with your target audience.
4.2: Properly Label Your Bundle
When listing your bundled products on Amazon, ensure that every item has its own unique and scannable UPC or EAN barcode that is visible on the package. Amazon FBA requirements mandate that the packaging be scannable, allowing for efficient processing in their fulfillment centers. Work with FBA Prep Logistics to ensure that your bundled items meet these requirements and maintain product traceability throughout the Amazon FBA process.
4.3: Identify Bundle Components in Listings Clearly
When creating your product listing in accordance with Amazon FBA guidelines, be sure to clearly identify each item within the bundle. Provide an accurate description of all included products and explain the added value customers should expect with the purchase. This information helps potential buyers understand what they will receive and increases the chances of a successful sale.
4.4: Make Sure All Components Meet Amazon Guidelines
When creating a bundled product, you must ensure that each item individually conforms to Amazon's guidelines and seller policies. For instance, restricted products or those that require special pre-approvals cannot be included in a bundle. FBA Prep Logistics can help you determine if your selected items are permitted for Amazon FBA sales, ensuring your bundled product maintains compliance with Amazon's guidelines.
4.5: Keep Inventory of Bundled Products Separate
Bundles require that you maintain an accurate inventory of each component separately. Ensure that your inventory management system accounts for each product within the bundle, and avoid mixing individual items and bundled items in your stock records. FBA Prep Logistics can help you with efficient inventory management of bundled products and ensure that you fulfill customer orders promptly.
4.6: Monitor Bundle Performance
As with any product listing, monitor the performance of your bundled products closely. Track vital metrics like conversion rates, customer feedback, and sales trends to gauge the bundle's success. If a bundle isn't generating the desired results, optimize your listing, adjust the bundled products, or seek the advice of experts like FBA Prep Logistics to improve your bundle's performance.
4.7: Ensure Compliant and Appealing Packaging
Proper packaging is crucial for the presentation and protection of your bundled products. FBA Prep Logistics can help you design custom packaging that not only meets Amazon FBA standards but also enhances your product's appeal to online shoppers. By working with FBA Prep Logistics, you can avoid packaging-related issues that may lead to costly mistakes and negative customer experiences.
4.8: Partner with FBA Prep Logistics
Bundle creation can be complex and time-consuming, especially for businesses new to Amazon FBA. By choosing FBA Prep Logistics as your 3PL partner, you'll benefit from our expertise in bundled-product fulfillment. We're well-versed in Amazon FBA Prep requirements and can guide you through the entire process, from bundling strategy to logistics management. Entrust your product bundling needs to us, and watch your e-commerce business flourish.
In conclusion, product bundling can boost your Amazon sales if done correctly. Abiding by Amazon's guidelines ensures your bundled products effectively reach your customers without delays or extra fees. Partner with FBA Prep Logistics, and let us bring our expertise in Amazon FBA prep requirements to help you create winning product bundles and keep your e-commerce business on the growth track.
Choosing FBA Prep Logistics for a Smooth 3PL Experience
Amazon FBA prep requirements can be complex and overwhelming for new e-commerce business owners, leading to potential mistakes that can cost time and money. In this section, we'll explore why FBA Prep Logistics is the ideal 3PL warehouse partner to ensure a seamless and stress-free experience while meeting Amazon's stringent preparation guidelines.
5.1 Expertise in Navigating Amazon FBA Prep Requirements
At FBA Prep Logistics, our team of experts is intimately familiar with Amazon FBA prep requirements and is dedicated to providing flawless service, ensuring that your items are packaged and shipped according to Amazon's guidelines. Our in-depth understanding of Amazon's rules allows us to identify potential issues before they become costly mistakes, saving you time, frustration, and money.
5.2 Tailored Services for Your Unique E-Commerce Business
Every e-commerce business is unique, requiring customized solutions to meet its specific needs and objectives. At FBA Prep Logistics, we take the time to understand your goals and develop a personalized plan to help you achieve success. Whether you need assistance with product bundling, labeling, or packaging, we'll create a tailored approach that caters to your specific requirements, ensuring that your business thrives on the Amazon platform.
5.3 Excellent Communication and Collaboration
As a dedicated partner in your e-commerce journey, we prioritize open, transparent communication at every step. From the moment we receive your inventory to the time it's shipped to Amazon, you can trust that we'll keep you informed and engaged throughout the entire process. By maintaining excellent communication, we ensure that you always have peace of mind, knowing that your products are in good hands and that your Amazon FBA prep requirements are being met flawlessly.
5.4 Cost-Effective Solutions to Maximize ROI
One of the major concerns for e-commerce business owners is the impact of 3PL costs on their sales and profit margins. At FBA Prep Logistics, we understand this concern and work closely with our clients to provide cost-effective solutions that maximize ROI. By leveraging our expertise in Amazon FBA prep and streamlining the entire process, we save you both time and money, allowing you to focus on growing your business and achieving greater success.
5.5 A Comprehensive Suite of 3PL Services
In addition to our proficiency in Amazon FBA prep, FBA Prep Logistics offers a complete range of 3PL services, including order fulfillment, inventory management, packaging, labeling, and more. By partnering with us, you'll benefit from a single, reliable source that can manage all aspects of your supply chain, ensuring seamless coordination and efficiency.
5.6 Stellar Reputation and Proven Track Record
At FBA Prep Logistics, we take pride in our reputation for excellence. Our team of professionals is dedicated to providing exceptional service and ensuring your complete satisfaction. Don't just take our word for it – check out our testimonials from satisfied clients who have experienced firsthand the benefits of partnering with FBA Prep Logistics.
5.7 Scalable Solutions to Grow with Your Business
Your e-commerce business is constantly evolving, and FBA Prep Logistics is committed to evolving with it. Our scalable solutions allow you to easily expand your operations as your business grows. Whether you're a small seller preparing for rapid growth or an established player ready to ramp up your sales, FBA Prep Logistics is prepared to support your journey toward success.
In conclusion, starting a successful e-commerce business can be challenging, especially when navigating the complex world of Amazon FBA prep requirements. By partnering with FBA Prep Logistics, you can eliminate this stress, streamline your operations, and focus on growing your business. With our expertise, personalized approach, excellent communication, comprehensive services, and proven track record, you can rest assured that your Amazon FBA prep needs are in the hands of capable, reliable experts dedicated to your success.
Frequently Asked Questions
What is Amazon FBA Prep and why is it important?
Amazon FBA Prep refers to the process of preparing products before shipping them to Amazon Fulfillment Centers. It involves following specific guidelines related to packaging, labeling, and bundling. Adhering to these requirements ensures that your products reach the warehouse in the best condition, are processed efficiently, and are shipped to your customers without delay. Proper FBA prep is essential for achieving a successful e-commerce business and for avoiding costly mistakes.
What are some common packaging mistakes that FBA Prep Logistics can help me avoid?
Some common packaging mistakes include using incorrect box sizes, poor sealing, and insufficient protection. These errors can lead to damaged products and dissatisfied customers, which may result in additional expenses and negative reviews. By partnering with FBA Prep Logistics, our expert team can help you avoid these issues by ensuring proper packaging and adhering to Amazon's requirements.
How can FBA Prep Logistics ensure that my products meet Amazon's labeling requirements?
FBA Prep Logistics stays up-to-date with Amazon's specific labeling requirements, such as using easy-to-read labels and placing them in a prominent position on the packaging. Our experienced team ensures that all your products are correctly labeled to comply with these guidelines, preventing delays, and avoiding additional fees for your e-commerce business.
What should I be aware of when it comes to product bundling, and how can FBA Prep Logistics assist me?
Product bundling is an effective way to offer a unique value proposition to customers and boost sales. However, Amazon has specific rules and best practices to ensure bundles are properly created and adhere to their policies. FBA Prep Logistics plays a crucial role in helping you navigate through these requirements by offering expert advice and assistance throughout the product bundling process.
Why should I choose FBA Prep Logistics as my 3PL partner for Amazon FBA success?
FBA Prep Logistics is dedicated to providing tailored services and expertise in Amazon FBA requirements. By choosing us as your 3PL partner, you can benefit from our excellent communication and smooth supply chain management. Our knowledgeable team will help you avoid common pitfalls and ensure your e-commerce business thrives on the Amazon marketplace.