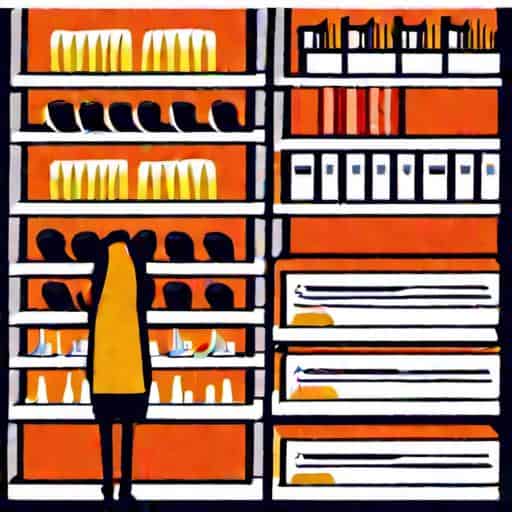 Introduction: Understanding the Importance of 3PL Services for Amazon Sellers
As a growing Amazon seller, you've most likely realized the intense competition and complexity that comes with managing your e-commerce business on this massive platform. Navigating through the intricacies of inventory management, order fulfillment, and customer service can be a daunting task, especially if you're new to the world of supply chain management. That's where FBA Prep Logistics, the best 3PL for Amazon sellers, steps in to make your life easier and help you scale your business.
The Crucial Role of 3PL Services
Third-Party Logistics (3PL) services play an essential part in modern e-commerce, particularly for Amazon sellers. By partnering with a 3PL company like FBA Prep Logistics, you can outsource crucial logistical tasks such as inventory management, order fulfillment, and shipping to industry professionals. This allows you to focus on growing your Amazon business and keeping your customers happy.
FBA Prep Logistics specializes in streamlining your supply chain processes while ensuring that your business runs smoothly and efficiently on the Amazon marketplace. Whether you're a small seller looking for organized inventory management or a large one in need of new strategies to manage your expanding order volumes, we have you covered.
The Unique Needs of Amazon Sellers
Amazon sellers face a plethora of challenges, such as navigating Amazon's Fulfilled by Amazon (FBA) program and adhering to their strict guidelines and requirements. Additionally, customer expectations have risen tremendously over the years, with same-day or next-day delivery being more commonplace. To stay competitive, you need a reliable and experienced 3PL partner that can handle these responsibilities with ease.
FBA Prep Logistics understands the pain points of Amazon sellers and has designed its services specifically to cater to this unique market. With our professional team and customized approach, we help you stay ahead of the competition and maintain the high standards your customers have come to expect.
Amazon Marketplace Optimization
Succeeding in the competitive Amazon marketplace requires a high level of optimization, both in how your products are listed and how your supply chain operates. Our team at FBA Prep Logistics can help you fine-tune every aspect of your product listings by optimizing your product titles, descriptions, and images to improve your rankings and sales.
Staying Compliant
One of the top challenges Amazon sellers face is remaining compliant with Amazon's ever-changing rules and regulations. FBA Prep Logistics has extensive experience with the Amazon marketplace, which means we're always up-to-date on the latest requirements. We ensure that every part of your supply chain process adheres to the necessary guidelines and alleviates any potential issues that may arise as you scale your business.
In conclusion, finding the right 3PL partner is crucial for the success of any Amazon seller. FBA Prep Logistics provides comprehensive services tailored to your unique needs, allowing you to focus on growing your business and meeting customer expectations. Our commitment to quality, customization, and compliance makes us the best 3PL for Amazon sellers.
2. Comprehensive Services: FBA Prep Logistics Has You Covered
When it comes to catering to the diverse needs of Amazon sellers, FBA Prep Logistics is the best 3PL for Amazon sellers because of our comprehensive range of services. From inventory management to order fulfillment, we have you covered at every step of your e-commerce journey. Below are some of the many services that we provide, making us the top choice for managing your Amazon business.
2.1 Inventory Management
Efficient inventory management is crucial to the success of your Amazon business. Our experts at FBA Prep Logistics understand this, which is why we offer comprehensive inventory management solutions to help you track your stock levels, control costs, and streamline your supply chain. This ensures that your products are always available for customers on Amazon and helps you maintain a competitive edge.
2.2 Amazon FBA Prep Services
As a leading 3PL warehouse, FBA Prep Logistics specializes in providing seamless Amazon FBA prep services that adhere to the specific requirements of the Amazon marketplace. Our services include receiving, inspecting, labeling, bundling, and packaging your products to meet Amazon's stringent guidelines. By entrusting us with your FBA prep needs, you can save time, reduce errors, and avoid costly penalties.
2.3 Order Fulfillment
Order fulfillment is the backbone of a successful e-commerce business. At FBA Prep Logistics, we focus on providing fast, accurate, and reliable order fulfillment services that meet the high expectations of online shoppers. Our state-of-the-art warehouse facility, advanced technology, and skilled workforce ensure that every order is processed, packed, and shipped in a timely and efficient manner.
2.4 Returns Management
Handling returns is an inevitable part of selling on Amazon, but it can be time-consuming and resource-intensive. FBA Prep Logistics simplifies this process by offering comprehensive returns management solutions. Our team of experts inspects returned items, processes refunds, and ensures that your inventory is updated accordingly.
2.5 Warehousing and Storage
At FBA Prep Logistics, we offer flexible warehousing and storage solutions to accommodate the varying needs of our clients. Our state-of-the-art facilities are designed to securely store your products while providing real-time updates on your inventory levels. By partnering with us, you can optimize your warehousing costs while ensuring that your products are readily available when needed.
2.6 Real-time Reporting and Analytics
To help you make informed decisions for your Amazon business, FBA Prep Logistics provides real-time reporting and analytics. Our advanced tracking systems monitor your inventory, orders, and shipments, providing you with valuable insights into your e-commerce operations. With our easy-to-use online platform, you can access critical data anytime and anywhere to help you stay ahead of the competition.
2.7 Shipping and Logistics Support
Shipping and logistics are crucial aspects of any successful e-commerce business. FBA Prep Logistics offers comprehensive and efficient shipping and logistics support to help you get your products to your customers as quickly as possible. Our partnerships with major carriers enable us to provide competitive shipping rates and reliable delivery services.
2.8 Account Management
Running an Amazon business involves managing numerous tasks, including optimizing your product listings, managing advertising campaigns, and handling customer inquiries. FBA Prep Logistics assigns each client a dedicated account manager, offering personalized support to help you grow your Amazon business. With their industry expertise and commitment to your success, you can focus on the core aspects of your business and leave the rest to us.
2.9 Consultation and Customer Support
FBA Prep Logistics prides itself on providing exceptional consultation and customer support services to our clients. Our experienced team is always available to assist you with any questions or concerns related to your account, inventory, or orders. Through ongoing communication and collaboration, we strive to exceed your expectations and contribute to your long-term success on Amazon.
Conclusion: Trust FBA Prep Logistics for Comprehensive 3PL Solutions
In summary, FBA Prep Logistics stands out as the best 3PL for Amazon sellers due to our extensive range of services and expertise in the e-commerce industry. We understand the unique challenges of selling on Amazon and are dedicated to helping your business thrive by providing tailored solutions that cater to your specific needs. Explore our comprehensive services and experience the difference that FBA Prep Logistics can make for your Amazon business.
3. Customized Solutions: Tailoring Our Services to Suit Your Business Needs
At FBA Prep Logistics, we understand that every Amazon seller has unique requirements, from inventory storage to order fulfillment. That's why we provide customized solutions designed to cater specifically to your Amazon business, making us the best 3PL for Amazon sellers. Our flexible approach ensures that you receive the services you need to grow your e-commerce brand.
3.1 Personalized Inventory Management
Every Amazon seller has specific inventory management needs, depending on the products they sell and their sales volume. Our tailored approach ensures that we can accommodate various storage and handling requirements for a wide range of product categories. Whether you need secure storage for electronics or delicate handling for fragile items, we have the expertise to keep your inventory in perfect condition until it's ready for shipment.
3.2 Bespoke Order Fulfillment Services
Unlike many 3PL warehouses that provide a one-size-fits-all fulfillment solution, FBA Prep Logistics offers customized order fulfillment services to meet the unique needs of each client. From accurate pick and pack procedures to reliable shipping options, we make sure your orders are fulfilled efficiently and effectively, keeping your Amazon customers happy and your business thriving.
3.3 Custom FBA Prep Services
Complying with Amazon's FBA requirements can be a daunting task for new sellers and veterans alike. However, our customized FBA prep services will ensure your products are packaged and labeled according to Amazon's stringent guidelines. We even offer specialized solutions, such as kitting and bundling, to help your business stand out from the competition.
3.4 Scalable Solutions for Growing Businesses
As your e-commerce business expands, so do your 3PL needs. At FBA Prep Logistics, we're committed to providing scalable services that grow with your business. No matter how large or small your operation, our state-of-the-art warehouse facility and dedicated team can accommodate your increasing storage capacity and fulfillment requirements, making us the best 3PL for Amazon sellers in any stage of growth.
3.5 Flexible Pricing Options
We understand that e-commerce businesses operate on tight budgets. That's why we offer flexible pricing options that suit your financial constraints, without compromising on quality or customer service. With our transparent and competitive pricing structure, you can trust that you are getting the best value possible when partnering with FBA Prep Logistics.
3.6 Data-Driven Decision-Making Support
In the fast-paced world of e-commerce, data-driven decisions are crucial for success. We provide comprehensive reports and insights to help you make informed choices about stock management, order fulfillment, and shipping strategies. With our expert recommendations, you can maximize your profits and drive growth for your Amazon business.
3.7 Dedicated Account Management
When you partner with FBA Prep Logistics, you'll have access to a dedicated account manager who will work with you to develop a customized strategy for your e-commerce business, addressing your unique challenges and concerns. Your account manager will also provide regular updates on your account's performance and suggest improvements to help you reach your goals.
3.8 Seamless Integration with Your Amazon Account
Our services are designed to make your life easier, which is why our systems integrate seamlessly with your Amazon Seller Central account. This hassle-free integration ensures that your inventory levels, order history, and shipment tracking are always up-to-date and easily accessible, so you can focus on growing your Amazon business.
Conclusion: Your Perfect 3PL Partner
In conclusion, FBA Prep Logistics is the best 3PL for Amazon sellers because we offer customized solutions tailored to meet the specific needs of your e-commerce business. From inventory management to order fulfillment, our vast array of services can accommodate any type of Amazon seller, big or small, new or experienced. Partnering with FBA Prep Logistics will allow you to focus on expanding your brand while we handle the logistics, ensuring consistent growth and success for your online business. Reach out to our team today, and let's discuss how we can become your perfect 3PL partner!
4. Experience with Amazon Marketplace: Navigating the Complexities of Amazon FBA
4.1. Expertise in Amazon FBA Management
At FBA Prep Logistics, we pride ourselves on being the best 3PL for Amazon sellers because of our extensive experience with the Amazon marketplace. We understand the intricacies of Amazon's FBA system and can help you navigate the complexities of Amazon FBA rules and regulations. Our knowledgeable team stays up-to-date on Amazon's ever-changing guidelines and policies, ensuring your business stays compliant, preventing any unexpected disruptions or pitfalls.
4.2. Freeing Up Valuable Time for Your Business Growth
Amazon FBA management can be a daunting task for any business, particularly for those new to the platform or unfamiliar with supply chain management. By partnering with FBA Prep Logistics, you get to focus on what's essential: growing your business and boosting sales. We take care of the nitty-gritty details of inventory management, shipping, and FBA compliance, so you have more time to develop your product lineup, improve marketing efforts, and engage with your customers.
4.3. Adapting to Amazon's Performance Metrics and Requirements
We are highly aware of Amazon's strict performance metrics and requirements. Our experts ensure your shipments meet these standards to avoid delays, extra fees, and other adverse effects on your seller performance ratings. By coordinating with Amazon's procedures and requirements, FBA Prep Logistics helps safeguard your listings and ensure a position within the Buy Box (the prime real estate on Amazon's product pages).
4.4. Overcoming Amazon-Specific Challenges
Whether it's dealing with shipment requirements, product barcoding, or FBA fee structures, our team knows how to handle Amazon-specific challenges that may arise. We efficiently handle complex tasks such as:
Accurate labeling and barcoding to meet Amazon's requirements
Ensuring shipment to the correct fulfillment centers (What is an Amazon Prep Center? A Comprehensive Guide)
Managing inventory levels to prevent stockouts and overstocking while reducing storage fees
Seamlessly navigating Amazon's fee structures, including referral and subscription fees
4.5. A Seasoned Team of Dedicated Professionals
Our dedicated team of professionals boasts a wealth of experience in dealing with the ins and outs of the Amazon marketplace and are committed to providing you with the best 3PL service possible. We are passionate about helping your business thrive and committed to staying updated on Amazon policies and procedures, ensuring your business remains compliant and your products consistently reach customers on time.
4.6. Hassle-Free Returns Management
Returns are a part of any e-commerce business, and Amazon is no exception. However, dealing with returns can be time-consuming and frustrating for sellers. At FBA Prep Logistics, we not only help process returns efficiently but also ensure all returned items due for restocking meet Amazon's stringent guidelines. Our hands-on approach to returns management alleviates one more headache for you as an Amazon seller.
4.7. Inventory Tracking and Reporting
Our cutting-edge inventory tracking system integrates seamlessly with Amazon's platform, providing you with real-time updates on your products. Not only does this help you maintain optimal stock levels and reduce unnecessary storage costs, but it also enables you to make informed decisions regarding your inventory management. We offer comprehensive, user-friendly reports to make tracking your WIP easier, helping you run your business as efficiently as possible.
4.8. Offering Expert Amazon Advertising Support
To help your Amazon business grow even further, our team at FBA Prep Logistics will assist you in optimizing your listings and product detail pages. Additionally, we provide expert advice on Amazon advertising solutions that fit your budget and target audience, ensuring your products get the visibility they deserve.
In Conclusion
FBA Prep Logistics is more than just a traditional 3PL solution – we are your partner in Amazon FBA success. Our extensive experience with the Amazon marketplace, comprehensive suite of services, and top-notch expertise make us the best 3PL for Amazon sellers looking to streamline their operations and grow their businesses. So don't wait – explore our services and let us help propel your e-commerce business to new heights.
Client Testimonials: Real Success Stories from Satisfied Amazon Sellers
At FBA Prep Logistics, we believe our success is measured by the satisfaction of our clients. We pride ourselves on providing top-notch 3PL services that have helped numerous Amazon businesses thrive. But don't just take our word for it! In this section, we've compiled some authentic testimonials from our satisfied clients, demonstrating why FBA Prep Logistics is the best 3PL for Amazon sellers.
Testimonial 1: A Game-Changer for Our Amazon Business
"FBA Prep Logistics has been a game-changer for our Amazon business. Their expertise in inventory management and order fulfillment has allowed us to focus on product development and marketing instead of juggling with the complexities of Amazon FBA. Plus, their tailored solutions have helped us scale up efficiently as our business grows. They're hands down the best 3PL for Amazon sellers!" – Samantha, Health & Fitness Brand
Testimonial 2: Streamlined Operations and Consistent Growth
"As an Amazon seller, it was crucial for us to find a 3PL that not only understands the complexities of the Amazon marketplace but can also help us streamline our operations and logistics. FBA Prep Logistics has not only met our expectations but exceeded them. Since partnering with them, we have experienced consistent revenue growth and better customer satisfaction." – David, Outdoor Gear Retailer
Take Your Business to the Next Level with Logistics Service.
Testimonial 3: Hassle-Free Compliance with Amazon FBA Rules
"Like many Amazon sellers, we initially struggled to keep up with Amazon FBA rules and regulations. It was a constant challenge to avoid costly fines and shipping delays. That's when we reached out to FBA Prep Logistics. Their experience with Amazon FBA has been a lifesaver, ensuring our shipments are always compliant, and our customers receive their orders on time." – Carol, Home & Kitchen Brand
Testimonial 4: Exceptional Customer Service and Support
"Partnering with FBA Prep Logistics has been one of the best decisions we've made for our Amazon business. Their dedication to providing exceptional customer service and support is unmatched. Whenever we have questions or concerns, their team is always quick to respond, ensuring our business never skips a beat. We highly recommend FBA Prep Logistics to any Amazon seller!" – John, Electronics Brand
Boost Your Amazon Sales With FBA Prep.
Testimonial 5: Maximizing Profits with Cost-Effective Solutions
"We were initially concerned about the additional costs of outsourcing to a 3PL. But after doing extensive research, we realized that FBA Prep Logistics offered the most cost-effective solutions for our business. Since partnering with them, the time and money we've saved on handling logistics have more than made up for the costs. Our business is now more profitable than ever!" – Jessica, Baby Products Retailer
Testimonial 6: Flexible and Scalable Services
"FBA Prep Logistics has been instrumental in our Amazon business's growth. Thanks to their flexible and scalable services, we've been able to expand our product catalog and customer base without the fear of having logistical hiccups. Their team has been accommodating our ever-changing needs, ensuring our Amazon business stays ahead of the game." – Mike, Automotive Accessories Seller
Find the Best FBA Prep Center.
Testimonial 7: Expertise in Handling High-Volume Orders
"Our Amazon business began experiencing a massive surge in orders due to a successful advertising campaign. We were scrambling to handle the increased volume and maintain our seller reputation. That's when we turned to FBA Prep Logistics for help. Their expertise in managing high-volume orders was invaluable, allowing our business to ride the wave of success without any major issues." – Michelle, Beauty Products Distributor
In conclusion, our satisfied clients' testimonials speak volumes about the reasons why FBA Prep Logistics is the best 3PL for Amazon sellers. If you're looking for a 3PL provider that understands your unique needs as an Amazon seller and offers comprehensive, customized solutions to grow your business, look no further than FBA Prep Logistics. Explore our services and join our growing list of successful Amazon businesses today!
Frequently Asked Questions
1. What services does FBA Prep Logistics offer for Amazon sellers?

FBA Prep Logistics offers a wide range of services, including inventory management, storage, warehousing, order fulfillment, and shipment tracking. Our comprehensive solutions cater specifically to the needs of Amazon sellers, ensuring seamless integration with the Amazon FBA ecosystem.

2. Are FBA Prep Logistics' services customizable to fit my unique business needs?

Yes, FBA Prep Logistics understands that businesses have different requirements, which is why we offer customized solutions tailored to your specific Amazon business needs. We work closely with your team to create the best package that fits your individual circumstances.

3. How does FBA Prep Logistics ensure compliance with Amazon FBA rules and regulations?

Our team at FBA Prep Logistics has extensive experience with the Amazon marketplace and is well-versed in the latest rules and regulations. We stay up-to-date with any changes and guide you through understanding and complying with Amazon's FBA requirements, making sure your operations run smoothly and without any compliance issues.

4. Can FBA Prep Logistics help me scale my Amazon business efficiently?

Definitely! FBA Prep Logistics supports e-commerce businesses in scaling their operations effectively and efficiently. We work in tandem with you to identify growth opportunities and provide the necessary resources to help you capitalize on them while managing your inventory and order fulfillment seamlessly.

5. Where are FBA Prep Logistics' warehouses located?

FBA Prep Logistics has a strategically located warehouse in Bristol, PA, providing easy access to major transportation routes and distribution channels. Our location ensures quick and timely deliveries to your customers, helping you maintain a high seller rating on the Amazon platform.
Choose FBA Prep Logistics for Your 3PL Needs
In conclusion, choosing FBA Prep Logistics as your 3PL partner gives your Amazon business a competitive edge. Our comprehensive solutions, experience with the Amazon marketplace, and customized approach to handling your unique business needs make us the ideal choice for managing your supply chain efficiently and seamlessly. Explore our services and let us help you achieve success in your e-commerce venture.