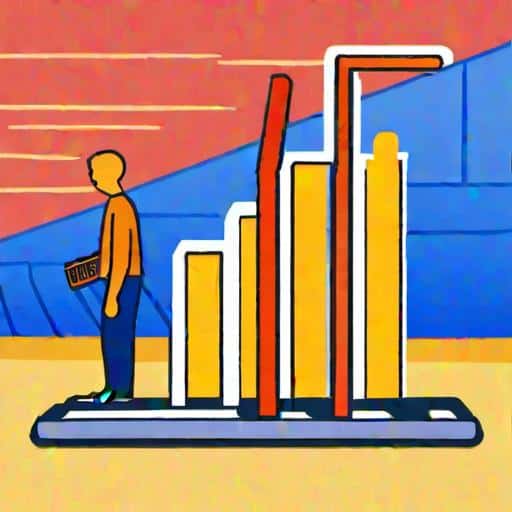 The Impact of 3PL Costs on Your Sales
Introduction: The Importance of Choosing the Right 3PL Partner
As an e-commerce business owner primarily selling on Amazon.com, you understand the crucial role logistics play in the growth and success of your company. Being new to supply chain management and potentially unfamiliar with the benefits of partnering with a 3PL, you might be wondering how a 3PL warehouse can support your business operations. Glad you asked! In this introductory section, we'll give you a brief overview of the value of partnering with a reliable 3PL, such as FBA Prep Logistics, and how it can impact your e-commerce business.
What is a 3PL, and Why is it Important?
A 3PL, or third-party logistics provider, is a business partner that offers vital supply chain services, such as warehousing, inventory management, order fulfillment, and shipping. The primary advantage of partnering with a 3PL warehouse like FBA Prep Logistics is that it allows you to delegate time-consuming and complex logistics tasks, enabling you to focus on growing your e-commerce business. Choosing the right 3PL partner can save you valuable time, resources, and 3PL costs, ensuring efficient and streamlined order fulfillment, improved inventory management, and a delightful customer experience.
FBA Prep Logistics – Your Ideal 3PL Partner
At FBA Prep Logistics, our mission is to provide you with a supportive and transparent partnership that helps your e-commerce business thrive. We understand that every business has unique requirements and goals. Therefore, our approach to 3PL services is personalized and tailored to your specific needs. We are committed to offering the best solutions for your warehousing and order fulfillment demands, minimizing 3PL costs, and maximizing your sales potential.
Here's a sneak peek at what we, at FBA Prep Logistics, offer:
Exceptional customer service and dedicated account management
Seamless and hassle-free order fulfillment process
Personalized and scalable storage solutions
Comprehensive kitting and assembly solutions for efficiency (learn more)
A transparent pricing model with no hidden fees
Expertise in handling FBA prep services (beginner's guide)
Proactive inventory management support
Your Success is Our Priority
We, at FBA Prep Logistics, are driven by the desire to see your e-commerce business flourish. Our wealth of logistics management expertise and advanced operational processes are designed to optimize your supply chain, reduce 3PL costs, and amplify your sales. When you partner with us, you can feel confident that you're on the path to success, with a dedicated team of professionals by your side, committed to delivering outstanding results.
In the upcoming sections, we will dive deeper into the various components of 3PL costs, ways to minimize them while maximizing results, and the true value you'll obtain from partnering with FBA Prep Logistics. So, get ready to take your e-commerce business to new heights with the right 3PL partner on board!
Section 2: Understanding 3PL Costs: Key Components and Factors
As an e-commerce business owner looking to optimize your supply chain management, it's essential to understand the various cost components involved in partnering with a 3PL. In this section, we will take a deep dive into these factors and highlight the cost-saving benefits that FBA Prep Logistics offers.
2.1 Storage Fees
One of the primary costs associated with working with a 3PL is the storage fees. These fees are charged for storing your inventory in the 3PL's warehouse. Storage fees can be calculated based on the total square footage your products occupy, per pallet or per item. It is crucial to understand the storage fee structure that a 3PL uses to ensure it is suitable for your business needs. At FBA Prep Logistics, we offer competitive storage fees and flexible solutions to accommodate various inventory requirements.
2.2 Pick and Pack Fees
Another essential component of 3PL costs is the pick and pack fees. These fees cover the labor cost of picking your items from the shelves and packing them for shipping. Many 3PLs have a per-item fee structure for this service, which can vary depending on factors like product size, weight, and complexity of the packaging. At FBA Prep Logistics, we strive to provide efficient and affordable pick and pack services, ensuring your e-commerce business thrives.
2.3 Shipping Fees
Shipping fees are a crucial part of the overall 3PL costs. These costs depend on the carrier, service type, package size, weight, and destination. Partnering with a 3PL like FBA Prep Logistics, which has established relationships with multiple carriers, can lead to significant savings in shipping costs. We work tirelessly to negotiate the best shipping rates for our clients, keeping your logistic expenses in check.
2.4 Inbound and Outbound Freight Costs
In addition to storage, pick, pack, and shipping fees, another cost to consider is the transportation cost of getting your inventory to and from the 3PL warehouse. Inbound freight costs refer to the expense of shipping your products to the warehouse, while outbound freight costs cover the charges for delivering the products to their final destination.
Depending on the volume of your shipments, these costs can add up quickly. FBA Prep Logistics can help minimize these expenses by recommending the most cost-effective carriers and shipping methods while ensuring reliable and timely delivery.
2.5 Account Management Fees and Platform Access
Some 3PLs may charge fees for account management and access to their platforms for tracking orders, inventory, billing, etc. These fees can vary depending on the level of support and functionality you need. At FBA Prep Logistics, we offer transparent pricing and easy-to-use platform access without any hidden charges, enabling you to monitor your supply chain efficiently and effectively.
2.6 Fulfillment and Kitting Fees
If you require additional services like kitting, assembly, or additional fulfillment processes, there might be associated fees. These fees are determined by the complexity of the services required, the time it takes to complete them, and the materials needed. FBA Prep Logistics provides efficient kitting and assembly solutions tailored to meet the unique needs of your e-commerce business.
2.7 Inventory Management Costs
Effective inventory management is a vital aspect of running a successful e-commerce business. It includes tracking, organizing, and controlling your inventory levels, ensuring that you maintain an optimal stock and avoid overstocking or stockouts. Some 3PLs charge an additional fee for this service, while others include it in their base fees. When partnering with FBA Prep Logistics, we provide comprehensive inventory management services to help you make informed decisions and streamline your operations.
In conclusion, understanding the key components and factors that contribute to 3PL costs is vital for any e-commerce business looking to partner with a third-party logistics provider. At FBA Prep Logistics, we offer affordable, transparent pricing and a comprehensive array of services to help reduce your overall logistics expenses while ensuring a seamless supply chain to keep your customers happy and satisfied. Keep reading to learn more about any hidden fees to watch out for when partnering with a 3PL.
Hidden Fees: What to Watch Out For
As a median-sized e-commerce business focused on growth, you need to be aware of certain hidden fees that can come with partnering with a 3PL. At FBA Prep Logistics, we believe in being transparent about our pricing, which is why we're going to shed some light on these often-overlooked costs. This will help you make informed decisions and avoid unpleasant surprises down the road.
3.1 Account Management Fees
Some 3PLs charge account management fees for maintaining your account, tracking inventory levels, generating reports, and providing customer support. These hidden costs can quickly add up and take a toll on your profit margins. With FBA Prep Logistics, you won't have to worry about account management fees. We understand that providing excellent support is a crucial part of the partnership, which is why we're more than happy to assist you, without additional fees.
3.2 Long-term Storage Fees
If your inventory stays in a warehouse for an extended period, you might incur long-term storage fees. These additional costs can impact your cash flow and become a burden on your operations. At FBA Prep Logistics, we work diligently to manage storage efficiently. We use a dedicated inventory management system that keeps a close eye on your inventory movement, avoiding the unnecessary accumulation of stock and additional storage charges.
3.3 Minimum Charges
Some 3PLs implement minimum charges if your order volume does not meet a certain threshold. This can be particularly tricky for smaller businesses or those with fluctuating demand. As a result, your 3PL costs can skyrocket, and your cash flow might suffer. FBA Prep Logistics is dedicated to supporting businesses of all sizes, which is why we offer flexible pricing tailored to your specific needs. We understand that every business is unique, and our goal is to provide a scalable solution without forcing you to spend more than necessary.
3.4 Pallet In/Out Fees
Aside from the standard storage fees, some 3PLs add extra charges for moving inventory in and out of warehouses. This can involve palletizing and de-palletizing fees. Unfortunately, these costs are often hidden in the fine print of contracts and can catch you off guard. At FBA Prep Logistics, we maintain a clear and straightforward pricing structure, so you'll always know what you're paying for. We think that a crucial part of a successful partnership is being open and honest about our fees, giving you peace of mind as you focus on growing your business.
3.5 Setup Fees and Integration Costs
When first partnering with a 3PL, there might be onboarding, setup fees, and integration costs. These fees often include connecting your e-commerce platform to your warehouse management system and training employees on how to use it. FBA Prep Logistics believes that transitioning to a new warehouse partner should be as smooth as possible. We provide a seamless onboarding process without hidden setup fees. Our team will work closely with you to ensure your inventory management system integrates effortlessly with our warehouse operations.
3.6 Miscellaneous Fees
Finally, other miscellaneous fees could be lurking in your 3PL contract, such as receiving fees, returns handling fees, or even fees for using specific packaging materials. To mitigate financial surprises, thoroughly review contracts and ask questions about any unclear fees or charges. Just remember, partnering with FBA Prep Logistics means working with a provider that prides itself on transparency, flexibility, and fair pricing.
In conclusion, while these hidden fees may seem daunting, knowledge and awareness are critical to making the right decisions for your business. FBA Prep Logistics is committed to providing a transparent experience, ensuring that you know exactly what your 3PL costs will be. By offering personalized support, efficient inventory management, and tailored pricing suited to your needs, we strive to help your e-commerce business thrive. So why not explore the benefits of FBA Prep Logistics and make your supply chain more cost-effective, reliable, and flexible?
How to Determine the True Value of a 3PL Partnership
So, we've discussed the various types of 3PL costs and potential hidden fees. Now, let's dive into tips on measuring the overall value of partnering with a 3PL, like FBA Prep Logistics. The focus shouldn't just be on reducing costs; the true value of a 3PL partnership lies in their ability to improve your business operations. Here are some key factors to consider when assessing the value of your 3PL partnership.
4.1 Customer Service Excellence
Exceptional customer service is paramount for a successful e-commerce business. A reliable 3PL partner, like FBA Prep Logistics, should offer not only efficient order processing and fulfillment, but also provide stellar customer support. Make sure your 3PL partner is proactive in addressing any issues or concerns, has a dedicated support team, and is easily reachable through various communication channels to ensure smooth has solutions and timely attention to any arising matters.
4.2 Top-notch Inventory Management
Effective inventory management plays a vital role in reducing 3PL costs and ensuring a seamless e-commerce operation. The 3PL partner should offer real-time inventory tracking, providing you with easy-to-use tools and platforms to manage your stock levels efficiently and proactively prevent stockouts or overstocking. The Ultimate Guide to Amazon Prep Services provides more insights on how inventory management can impact your e-commerce operations and how FBA Prep Logistics could be your ideal partner in this regard.
4.3 Scalability Support
Your 3PL partner should be fully equipped to handle both your current business needs as well as future growth. It's critical that they can swiftly scale their services to match fluctuations in order volume, whether it's due to seasonal trends or unexpected sales surges. Opting for a 3PL partner, like FBA Prep Logistics, that provides flexible and adaptable solutions tailored to your business requirements will enable you to meet your growth goals and achieve success in the e-commerce world. Scaling Your E-commerce with FBA Prep explains more about the importance of scalability and how we can support you in your expanding business.
4.4 Technology and Automation
Modern 3PL providers should leverage the latest technology and automation tools to minimize 3PL costs and optimize your e-commerce operations. Evaluate potential partners based on their technology capabilities, from warehouse management systems to integrations with e-commerce platforms and shipping partners. FBA Prep Logistics utilizes advanced technology to streamline our processes and deliver efficient, accurate results for our clients.
4.5 Transparent and Simplified Billing Process
Another important factor in determining the true value of a 3PL partnership is the transparency and simplicity of their billing process. A 3PL company with a clear, easy-to-understand pricing structure, devoid of hidden fees and charges, will make it much easier to forecast expenses and make informed decisions about your e-commerce operations. FBA Prep Logistics is committed to delivering transparent pricing to our clients, helping you reduce your 3PL costs without any unpleasant surprises.
4.6 Industry Expertise and Reputation
Before choosing a 3PL partner, assess their industry expertise and reputation. Take the time to check customer testimonials, read case studies, and inquire about the specific experiences of other e-commerce businesses in your niche. FBA Prep Logistics has a proven track record of helping e-commerce businesses thrive on Amazon and other platform sales channels, making us a reliable choice for your growing venture.
To wrap up, the true value of a 3PL partnership goes beyond their storage, pick and pack, and shipping fees. It's about finding a partner that consistently provides outstanding service, transparent pricing, and scalable solutions to facilitate your e-commerce operations. FBA Prep Logistics is proud to offer these qualities and more, making us the ideal 3PL partner for your e-commerce business. Feel free to reach out to us for more information about how we can help you minimize 3PL costs while maximizing your e-commerce success.
5. FBA Prep Logistics: Minimizing 3PL Costs while Maximizing Results
When it comes to managing your e-commerce business, efficiency and cost-effectiveness are the keys to success. Partnering with the right 3PL provider, such as FBA Prep Logistics, can significantly help you in achieving these goals. In this section, we will explore how FBA Prep Logistics can minimize your 3PL costs while providing outstanding service and maximizing the results for your e-commerce business.
One of the most significant concerns for any e-commerce seller while choosing a 3PL provider is hidden fees. FBA Prep Logistics promises complete transparency in its pricing structure, ensuring that there are no unexpected charges. Our pricing model is designed to be simple, predictable, and easy to understand. With this approach, you can confidently optimize your supply chain expenses and focus on growing your business.
5.2 Comprehensive Services Tailored to Your Needs
At FBA Prep Logistics, we offer an extensive range of services to cater to the unique needs of your e-commerce business. Our solutions include order fulfillment, inventory management, kitting and assembly, returns management, and many more. With our custom-tailored strategies, you can significantly reduce 3PL costs associated with managing multiple service providers. You have access to all the resources and solutions you need, under one roof, to streamline your operations and improve efficiency.
5.3 Scalability for Growing Businesses
A crucial aspect of minimizing your 3PL costs is to ensure that the services you receive can grow with your business. As your e-commerce operations expand, FBA Prep Logistics offers scalable support that can adapt to your ever-evolving demands. Whether you have seasonal fluctuations in sales or experience sudden spikes in demand, we can swiftly accommodate and support your growth with our flexible warehousing and distribution solutions.
5.4 Personalized Customer Support
Another critical factor to consider while evaluating the value of a 3PL partnership is customer service quality. At FBA Prep Logistics, we pride ourselves on delivering top-notch, personalized customer support for e-commerce sellers like you. Our dedicated account managers are here to answer your questions, provide updates on your inventory and shipments, and help you navigate any challenges. By offering exceptional customer service, we save you time and effort in resolving issues that can impact your bottom line.
5.5 Advanced Technology Integration
FBA Prep Logistics not only provides a comprehensive range of services but also equips you with cutting-edge technology to streamline your e-commerce operations. Our integrated technology solutions, such as inventory management systems, help you stay on top of your stock levels, track shipments, and make data-driven decisions. By leveraging technology, we enable you to save on 3PL costs, improve efficiency, and drive sales growth.
5.6 Strategic Location: Reduced Transit Times and Costs
Another way FBA Prep Logistics helps minimize 3PL costs is by being strategically located in Bristol, PA. This strategic location allows for quicker and more cost-effective shipping to your customers on the East Coast, where a large portion of the US population resides. By reducing transit times and shipping costs, we enable you to provide a better customer experience while optimizing your supply chain expenses.
In conclusion, partnering with FBA Prep Logistics can result in significant savings on your 3PL costs while maximizing the results for your e-commerce business. Our transparent pricing, comprehensive services, scalability, personalized customer support, advanced technology integration, and strategic location make us an ideal choice for e-commerce sellers looking for a reliable 3PL provider. Experience the benefits for yourself – reach out to FBA Prep Logistics today!
Frequently Asked Questions
What factors are involved in 3PL costs?

Some key components of 3PL costs include storage fees, pick and pack fees, shipping fees, and any potential hidden fees such as account management or minimum charges. FBA Prep Logistics offers competitive and transparent pricing so you can better understand your 3PL expenses.

How can I minimize unexpected costs with a 3PL?

Ensure your 3PL provider has transparent pricing and watch out for hidden fees. FBA Prep Logistics is committed to providing clear pricing, helping you avoid surprises and better budget for your e-commerce operations.

What should I look for when assessing the value of a 3PL partnership?

Consider factors like customer service, inventory management, and scalability support when evaluating the true value of a 3PL partnership. FBA Prep Logistics excels in these areas, ensuring your e-commerce business has the support it needs to grow and succeed.

How can FBA Prep Logistics save me money on my 3PL costs?

By offering competitive pricing, personalized support, and an array of comprehensive services, FBA Prep Logistics helps minimize your 3PL costs while maximizing results. Our commitment to transparency and outstanding service ensures you get the best value for your investment.