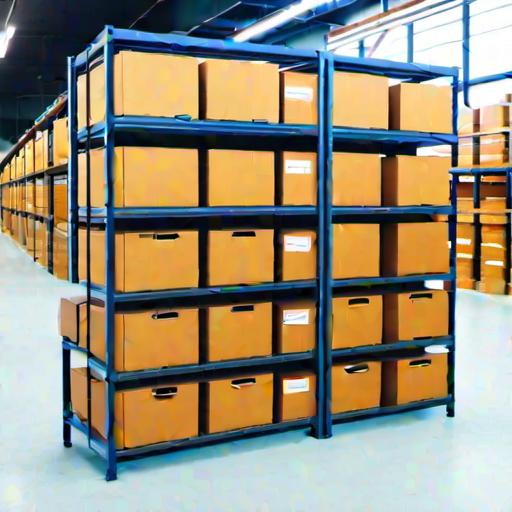 The Ultimate Guide to 3PL Pricing for E-commerce
1. Introduction to 3PL Pricing in E-commerce
If you're an e-commerce business owner, particularly one who is new to supply chain management, choosing the right Third-Party Logistics (3PL) partner is crucial to ensure the smooth operation and growth of your business. With an ever-growing number of options available, understanding 3PL pricing and the value they can provide to your business is key to identifying the perfect partner for your needs. In this introductory guide, we'll explore the basics of 3PL pricing and shed some light on why FBA Prep Logistics is the ideal choice for small and midsize e-commerce businesses selling on amazon.com. So let's dive in!
1.1 What is 3PL Pricing?
3PL pricing refers to the cost structure associated with partnering with a 3PL service like FBA Prep Logistics to handle your e-commerce business's supply chain management, inventory, and fulfillment needs. 3PL pricing can vary depending on factors such as storage space, order volume, pick and pack fees, and value-added services. Savvy e-commerce business owners know that it's essential to understand the complexities of 3PL pricing and identify the right partner that fits both their operational and budgetary requirements.
Read more about 3PL Order Fulfillment
1.2 Benefits of Working with a 3PL Provider
Partnering with a 3PL provider like FBA Prep Logistics can offer numerous benefits for your e-commerce business. Utilizing the expertise and experience of a 3PL can lead to higher efficiency, increased cost savings, and streamlined operations. Here are a few of the key advantages of working with a 3PL provider:
Reduced operational costs: Outsourcing logistics tasks to a 3PL provider can lead to lower overheads, especially for storage, labor, and shipping.
Improved customer experience: 3PL providers can help enhance the customer experience by offering faster, more reliable shipping and handling returns more efficiently.
Increased scalability: As your business grows, a 3PL provider can help you scale seamlessly by handling increased order volumes, expanding storage space, and offering additional services tailored to your needs.
Access to strategic resources: A professional 3PL provider like FBA Prep Logistics has a wide range of resources at their fingertips to help optimize your supply chain and streamline your operations.
1.3 A Brief Overview of FBA Prep Logistics
As a leading 3PL warehouse located in Bristol, PA, FBA Prep Logistics is committed to helping small to midsize e-commerce businesses excel in the competitive world of e-commerce, particularly those selling on amazon.com. With a range of services that are geared towards your success, FBA Prep Logistics not only offers competitive 3PL pricing but is also known for its excellent customer support and tailored solutions to fit your unique needs.
Learn more about FBA Prep Logistics
In the next section, we'll dive deeper into the various types of fees involved in 3PL pricing and how partnering with FBA Prep Logistics can offer a fair pricing policy that caters to your specific requirements. Stay tuned!
Fee Structure Breakdown: Understanding the Types of Fees Involved
When it comes to managing an e-commerce business, especially for those new to supply chain management, understanding the various fees associated with 3PL pricing can be a bit overwhelming. Fear not, as we're here to break down the most common costs you'll find when partnering with a third-party logistics provider. By choosing the right partner, like FBA Prep Logistics, you'll find fair pricing policies that can ultimately save you time and money.
A. Storage Fees
Storage fees refer to the cost of storing your products at a 3PL provider's warehouse. These fees vary depending on the size, weight, and quantity of the items. At FBA Prep Logistics, we offer competitive storage fees that allow you to effectively budget your inventory management.
1. Pallet Storage
Pallet storage is the practice of storing palletized goods in a warehouse and is typically billed per pallet per month. It's an efficient and secure method of handling and storing your inventory.
2. Shelf Storage
For smaller items or low inventory quantities, shelf storage can be a better fit. This type of storage entails placing products on individual shelves in the warehouse and is generally billed per bin or per shelf per month.
B. Pick and Pack Fees
Pick and pack fees are charged by 3PL providers for the process of selecting and packing individual items for shipment to your customers. This is a vital part of e-commerce order fulfillment and impacts the quality of service your business provides.
3. Per-Item Fees
Some 3PL providers, including FBA Prep Logistics, charge a per-item fee for picking and packing services. This means you are only billed for each item picked and packed, resulting in an easy-to-understand pricing structure with no hidden costs or additional fees.
4. Order-Based Fees
Other 3PL providers may use order-based fees for their pick and pack services, charging per order regardless of the number of items within the order. While this method can be attractive for businesses with a high average number of items per order, it may not be the most cost-effective solution for businesses with smaller orders or fewer items.
C. Return Processing Fees
Return processing is an essential part of any e-commerce business dealing with customer returns, refunds, or exchanges. Third-party logistics providers, like FBA Prep Logistics, handle return logistics on your behalf, reducing the workload and challenges associated with reverse logistics.
5. Per-Return Fees
Per-return fees are charged for each return processed by the 3PL provider. These fees cover the labor and resources required to manage your returns' inspection, repackaging, and restocking. FBA Prep Logistics offers transparent pricing for return processing, helping you keep your operational costs under control.
D. Additional Fees
In some cases, 3PL providers may charge fees for extra services, such as kitting, customization, or specialty packaging. It's important to understand the potential costs associated with these services before committing to a 3PL partnership.
6. Kitting Fees
Kitting refers to the process of bundling multiple products together into a single package for shipment. This can be useful for e-commerce businesses looking to offer product bundles or promotional items. Kitting fees are generally charged per kit assembled by the 3PL.
7. Customization Fees
Customization services include tasks such as adding personalized inserts, applying custom labels, or assembling products as per a customer's unique specifications. These fees may vary depending on the complexity of the customization requested.
8. Specialty Packaging Fees
Some 3PL providers offer specialty packaging options, such as branded or eco-friendly packaging materials. These options can enhance the customer experience and align with your brand values but may come with additional costs.
In conclusion, understanding the various fees associated with 3PL pricing is crucial when choosing a partner for your e-commerce business. By working with FBA Prep Logistics, you'll benefit from our fair pricing policies, simplified fee structure, and commitment to providing efficient, affordable solutions tailored to your specific needs. Choose FBA Prep Logistics, and enjoy a smooth, stress-free journey in scaling your e-commerce business.
##3. The Pros of Working with FBA Prep Logistics: Affordable and Flexible Pricing
When it comes to choosing the right 3PL provider for your e-commerce business, pricing is undoubtedly one of the most crucial factors to consider. As a new e-commerce business owner, especially when you're primarily selling on amazon.com, it's safe to assume that you have a lot on your plate without adding the hassle of navigating through pricing structures and complex billing models. That's where FBA Prep Logistics comes in. In this section, we'll take an in-depth look at the competitive and flexible 3PL pricing offered by FBA Prep Logistics that suits the specific needs of small to midsize e-commerce businesses.
###3.1 Competitive 3PL Pricing: A Win-Win Solution
Joining forces with FBA Prep Logistics gives you access to competitive, transparent, and most importantly, affordable 3PL pricing. Our pricing models are designed keeping your success in mind. We invest in state-of-the-art technology and employ skilled personnel that ensure that your business operations run smoothly and efficiently, thus reducing any surprise costs down the line.
We constantly strive to offer the best value-for-money services, and we understand that our success is deeply linked to yours. Lower 3PL pricing means more considerable savings for you, which translates to increased profitability for your e-commerce business. Unlike other providers who may have hidden fees and not provide that transparency, FBA Prep Logistics offers complete transparency.
###3.2 Customized Pricing Models: Catering to Your E-commerce Needs
One size does not fit all. We at FBA Prep Logistics, truly understand this, which is precisely why our 3PL pricing models are tailored specifically to cater to the unique requirements of your e-commerce business. No two e-commerce businesses are alike. The diverse nature of products, location, order volume, and seasonality are just a few factors that influence 3PL pricing.
Our tailored 3PL pricing models prioritize your business' unique characteristics and offer personalized solutions to suit your individual requirements. We don't believe in pushing our clients towards predetermined plans that may not align with their business growth aspirations. Instead, we focus on crafting the most efficient pricing model to fit your venture, helping you remain agile and adaptable in a highly dynamic e-commerce landscape.
###3.3 Scalable 3PL Pricing: Grow with Confidence
Don't let concerns about 3PL pricing hold back your growth. With our scalable pricing structures, FBA Prep Logistics is capable of supporting your e-commerce business as it scales. As you grow and experience an upward trajectory in order volume, we ensure that our 3PL pricing remains adaptable and flexible. This enables you to access the necessary resources and services without feeling constricted in any way by pricing models that fail to adapt to your ever-evolving business dynamics.
Scaling your e-commerce business is invariably linked to leveraging your 3PL partner's resources, expertise, and capabilities to enhance your reach, generate greater profits, and ultimately, attain sustainable growth. With FBA Prep Logistics by your side, you can rest assured that our 3PL pricing will evolve with your business, propelling it to even greater heights.
###3.4 Transparent 3PL Pricing: No Hidden Fees or Unpleasant Surprises
Our commitment to transparent 3PL pricing exemplifies our focus on building a relationship of trust and confidence with our clients. We know that navigating the world of 3PL pricing can be a daunting task, especially for those who are new to supply chain management. At FBA Prep Logistics, we strive to eradicate any anxieties regarding hidden fees or unexpected charges.
Our comprehensive fee structure covers all the services we provide, ensuring that there are no surprise costs or hidden expenses. We believe in full disclosure and maintaining a clear line of communication with our clients, enabling you to plan your finances most effectively and avoid any complications down the line.
In conclusion, partnering up with FBA Prep Logistics not only puts you on the pathway to success with our affordable 3PL pricing but also ensures that you'll have a dedicated partner every step of the way. Our commitment to tailor-made pricing models, scalability, and transparency is what sets us apart from the crowd, creating a win-win scenario for both you and your e-commerce business. So why wait? Get in touch with us today, and let FBA Prep Logistics help take your venture to the next level.
The Value-Added Services Offered by FBA Prep Logistics
Now that you've learned about the competitive 3PL pricing and the dedicated services that make FBA Prep Logistics a top choice for e-commerce businesses, you should also know about some of the additional services they provide.
These value-added services set FBA Prep Logistics apart in the industry and can help improve your e-commerce operations even further. Let's dive into the details.
4.1 Inventory Management and Accurate Stock Updates
As an e-commerce entrepreneur, you might be wondering, what's so special about FBA Prep Logistics and how can they help me manage my inventory effectively?
Well, you're in luck because FBA Prep Logistics provides personalized inventory management solutions tailored to your needs. They offer real-time inventory tracking that keeps you updated on the available stock, ensuring you never a miss a sale due to stock-outs. Additionally, their team can advise you on the right reordering frequency and optimal stock levels to maintain healthy inventory turnover and reduce the risk of stock obsolescence.
4.2 Quick and Efficient Order Fulfillment Process
Whether you are just starting out or already have a thriving e-commerce business, you need an efficient order fulfillment process in place. This is where FBA Prep Logistics shines with their lightning-fast order processing times, making sure your customers receive their purchases promptly and hassle-free.
Their dedicated staff takes care of everything, from preparing your packages and labeling them correctly to handling the paperwork for international shipments. This seamless process helps you ensure consistently high customer satisfaction and increased brand loyalty.
4.3 Real-Time Shipment Tracking
There's nothing more frustrating for customers than waiting for their package with no information about its whereabouts. FBA Prep Logistics offers real-time shipment tracking, so your customers can track their orders from the moment they're processed until they arrive at their doorstep.
Businesses like yours also benefit from this real-time tracking, enabling you to monitor the performance of your shipping services and stay informed about any potential delivery issues or delays. This proactive approach builds trust with your customer base and can lead to better customer retention and more repeat orders.
4.4 Reliable Returns Processing
Did you know that a well-organized return policy is just as important for your e-commerce business as providing excellent service in the first place? To make your customers feel at ease when shopping, partnering with a 3PL that offers a reliable returns processing service is essential.
FBA Prep Logistics understands the significance of easy returns and offers a comprehensive returns management service. Their experienced team will ensure returned products are processed quickly and accurately, allowing you to facilitate refunds or exchanges as needed.
4.5 Custom Packaging Solutions
The unboxing experience plays a vital role in customer satisfaction, and FBA Prep Logistics is well aware of that. They offer custom packaging solutions to e-commerce businesses, helping you to create a memorable first impression, promote your brand, and potentially increase your lifetime customer value.
Whether you have unique product dimensions that require special packaging or want to reduce the environmental footprint of your shipping process, FBA Prep Logistics has you covered. Their team will work with you to come up with innovative and sustainable packaging solutions that meet your specific requirements.
4.6 Expert Consultation and Personalized Support
One of the main reasons e-commerce businesses prefer FBA Prep Logistics is because of their expert consultation and personalized customer support. As a client, you will have access to highly experienced professionals who can help you with essential logistics activities such as importing, customs clearance, and tax compliance.
Moreover, FBA Prep Logistics recognizes that every business is unique and requires tailored solutions to succeed. Their team of experts will work closely with you to understand your logistics challenges and devise a customized plan to optimize your supply chain management and minimize expenses.
In conclusion, FBA Prep Logistics offers competitive 3PL pricing without compromising on service quality, making them a top choice among e-commerce businesses. Their additional features, such as inventory management, real-time shipment tracking, and expert consultation, provide an even more compelling reason to partner with them. By leveraging these services, you can focus on growing your e-commerce business while FBA Prep Logistics takes care of your logistics requirements, letting you stay ahead of your competition.
Section 5: How to Make the Most Out of Your 3PL Investment
3PL pricing can be a significant investment for many e-commerce businesses, especially for those that are new to supply chain management and just starting out on Amazon. But fear not! By partnering with FBA Prep Logistics, you can get the most out of your investment while enjoying top-notch services tailored to your needs. Here are several tips to help ensure you get the most value from collaborating with us.
Tip 1: Communicate Efficiently and Clearly
Keeping open lines of communication with your 3PL partner is crucial to the success of your e-commerce operations. Here are some ways to maintain efficient communication and ensure smoother collaboration:
Establish primary points of contact.
Schedule regular check-ins and updates.
Provide clear instructions and expectations.
Update your 3PL partner on any changes to your product catalog or inventory.
Having transparent, open communication helps in resolving issues quickly and allows your business to move forward with fewer hiccups.
Tip 2: Utilize the Right Packaging Materials
Efficient packaging is essential in reducing costs and avoiding common problems associated with shipping damages. Here's how FBA Prep Logistics can help you make the most of your packaging materials:
Offer expert guidance on selecting the right packaging materials.
Help you source cost-effective yet durable packaging solutions.
Implement proper packaging techniques for fragile or high-value items.
Ensure packaging guidelines, such as Amazon's FBA requirements, are followed to avoid delays or penalties.
Tip 3: Implement Appropriate Inventory Strategies
Inventory management is one of the most critical aspects of e-commerce success. By partnering with FBA Prep Logistics, you can adopt effective inventory strategies that will optimize your operations, such as:
Demand forecasting: Analyze historical data to predict future sales trends and determine the right inventory levels.
Replenishment planning: Work with FBA Prep Logistics to schedule inventory shipments based on demand forecasts and lead times.
Real-time tracking and monitoring: Use FBA Prep Logistics' advanced technology to monitor inventory levels and receive timely alerts when stocks are running low.
Inventory turnover analysis: Calculate your inventory turnover ratio to identify slow-moving products and adjust your restocking strategy accordingly.
Tip 4: Streamline Your Order Fulfillment Process
Efficient order fulfillment plays a significant role in meeting customers' high expectations when shopping online. To optimize your order fulfillment process, consider the following tips:
Integrate your e-commerce platform with FBA Prep Logistics' fulfillment system for seamless order processing.
Provide accurate and up-to-date product information to avoid errors and delays.
Monitor customer feedback and reviews to identify areas for improvement in your order fulfillment process.
Utilize FBA Prep Logistics' real-time shipment tracking technology to keep customers informed about their order status.
Tip 5: Take Advantage of Value-Added Services
Lastly, make sure to leverage the additional services provided by FBA Prep Logistics, such as:
Kitting and bundling, which adds value to your products and boosts sales.
Returns management, where efficient return processing maintains your positive customer relationships.
Freight forwarding, for a hassle-free and cost-effective shipping experience.
In Summary
Partnering with FBA Prep Logistics offers various benefits that will help maximize your ROI in 3PL pricing. By following the tips mentioned in this section, you can ensure efficient communication, choose the right packaging materials, implement the most suitable inventory strategies, and streamline your order fulfillment process, all while utilizing the value-added services offered by FBA Prep Logistics. Don't let supply chain management slow down your e-commerce business – trust in FBA Prep Logistics to elevate your operations to new heights!
The Ultimate Guide to 3PL Pricing for E-commerce
Choosing the right 3PL partner for your e-commerce business is crucial, especially if you're new to supply chain management. In this guide, we'll discuss the various fees involved in 3PL pricing and how FBA Prep Logistics stands out in providing affordable and flexible options tailored to small and midsize businesses primarily selling on amazon.com. With our value-added services and useful tips, we'll help you get the most out of your 3PL investment.
Frequently Asked Questions
What are the primary fees involved in 3PL pricing?

There are several fees associated with 3PL pricing, including storage fees for storing your products, pick and pack fees for preparing and shipping orders, and return processing fees for handling customer returns. FBA Prep Logistics offers competitive rates and fair pricing policies for all these fees.

How does FBA Prep Logistics provide affordable and flexible 3PL services?

FBA Prep Logistics offers competitive pricing and tailored pricing models designed specifically for small to midsize e-commerce businesses. We provide flexible options that can be customized to your business needs, ensuring that you get the best value for your investment.

What are the value-added services offered by FBA Prep Logistics?

Apart from our core 3PL services, FBA Prep Logistics offers additional value-added services such as inventory management, order fulfillment, and real-time shipment tracking. These services can enhance your operations and help justify the 3PL fees you pay.

How can I make the most out of my 3PL investment with FBA Prep Logistics?

To maximize your return on investment when working with FBA Prep Logistics, maintain efficient communication with us, utilize the right packaging materials to protect your products, and implement appropriate inventory strategies to keep your stock levels optimal.

Why should I choose FBA Prep Logistics as my 3PL partner?

By choosing FBA Prep Logistics as your 3PL partner, you're not only securing affordable and flexible pricing tailored to your business needs, but also benefiting from our industry expertise, value-added services, and dedicated support that can help elevate your e-commerce operations and achieve better results.