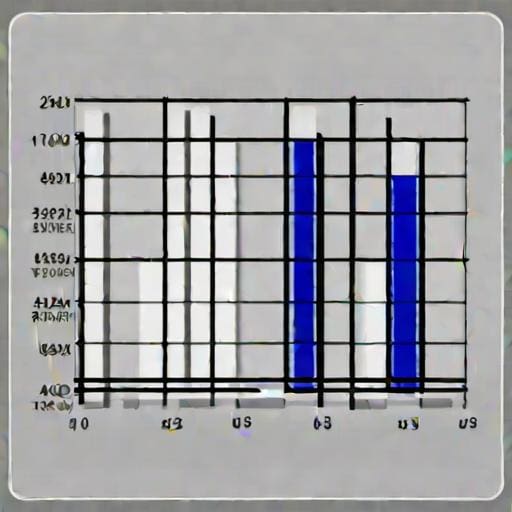 How to Save Time & Money with 3PL Companies in NJ
1. Introduction to Third-Party Logistics (3PL) Companies
As an e-commerce business owner, you might have heard of the term "3PL" or "Third-Party Logistics" before. But what exactly does it mean and how can it help your business? In simple terms, a 3PL company is a service provider that assists businesses in managing their warehouse, inventory, and order fulfillment operations. By outsourcing these crucial tasks to a 3PL company, businesses – especially those selling on platforms like Amazon – can focus on what they do best: creating amazing products and marketing them to their customers.
But why should you consider partnering with 3PL Companies in New Jersey? In this article, we will explore the various benefits of using a 3PL service in NJ, showcase the extensive range of services offered by FBA Prep Logistics, and discuss the importance of selecting the right partner in this ever-expanding world of e-commerce.
Benefits of Using a 3PL Company for Your E-Commerce Business
It goes without saying that partnering with a reliable 3PL company comes with a plethora of advantages. Some of the most notable benefits include:
Cost Savings: Outsourcing your warehousing and logistics operations can save you a significant amount of money by eliminating the need for dedicated staff, warehouse space, and logistics infrastructure.
Time Savings: Once you delegate these tasks to a 3PL company, you will have more time to dedicate to other essential tasks like product research, development, and marketing.
Scalability and Flexibility: A 3PL provider can easily handle fluctuating demand and order volumes, allowing you to scale your business operations as needed.
Expertise and Experience: By partnering with a 3PL company, you will have access to a team of professionals with years of experience in warehousing, logistics, and supply chain management. They can provide expert guidance and ensure seamless workflows to support business growth.
Improved Customer Service: With faster and more efficient shipping and handling times, your customers will receive their orders quicker and more accurately, leading to higher customer satisfaction rates.
With these benefits in mind, it's no wonder that more and more e-commerce businesses are turning to 3PL companies. But why should you consider using a 3PL service based in New Jersey?
Next Section: "Why Choose a 3PL Company in New Jersey?"
Why Choose a 3PL Company in New Jersey?
In the fast-paced world of eCommerce, competition is fierce and having the right partner to handle your warehousing and fulfillment needs can have a significant impact on your overall success. Choosing a 3PL company based in New Jersey comes with unique advantages, including:
1. Strategic Location
(Note: Use the keyword in the H2 heading)
New Jersey is known for its strategic location on the East Coast, offering easy access to major metropolitan areas such as New York City, Philadelphia, and Washington D.C. By partnering with 3PL companies New Jersey, you can capitalize on this central location and save valuable time by reducing transit times between your warehouse and your customers.
2. Access to Major Transportation Hubs
Exceptional transportation infrastructure is essential to ensure timely delivery, which is directly connected to customer satisfaction. New Jersey is home to several major transportation hubs, including:
Newark Liberty International Airport: one of the busiest airports in the country, allowing for quick and efficient international shipping.
Port of New York and New Jersey: the busiest port on the East Coast, offering convenient ocean freight transportation options.
Interstate highways: New Jersey boasts an extensive highway system that connects it to neighboring states and beyond, making ground transportation for your eCommerce business both fast and cost-effective.
3. Economic Benefits
Partnering with a 3PL company based in New Jersey may offer economic benefits that other locations may not be able to provide. Some potential economic advantages include:
Lower labor costs: Compared to nearby urban centers like New York City, labor costs in New Jersey tend to be lower, meaning potential savings for your business.
Lower warehousing costs: Commercial real estate in New Jersey, including warehouse space, typically comes with lower costs compared to other regions in the Northeast.
4. Tax Advantages
One of the many reasons businesses opt for 3PL companies New Jersey is the possibility of tax benefits. By working with a New Jersey-based 3PL, you may be able to take advantage of potential tax incentives related to warehousing and distribution operations in the state. Research and consult with professionals to evaluate the specific tax benefits that may apply to your business when partnering with a 3PL in NJ.
5. Access to a Talent Pool
New Jersey boasts a large population with diverse professional backgrounds, attracting talent in various industry sectors. By selecting a 3PL company in NJ, you can leverage the expertise of skilled workers in the logistics and supply chain industry to ensure the seamless fulfillment of your orders.
6. Network Connectivity
Choosing a 3PL firm based in New Jersey offers access to a network of other third-party logistics providers, suppliers, and manufacturers. This network connectivity allows you to strategically plan your inventory replenishment, transportation, and distribution operations, ultimately saving time and money.
7. Customized Solutions
One of the unique aspects of some 3PL companies New Jersey is the ability to provide customized and innovative logistics solutions specifically designed for your eCommerce business. This personalized approach allows you to optimize your supply chain, reduce costs, and remain competitive in the rapidly evolving online marketplace.
To sum it up, partnering with a 3PL company in New Jersey offers various advantages that can help your eCommerce business save both time and money. The strategic location, access to major transportation hubs, and access to a pool of skilled professionals can help you streamline your supply chain operations, ultimately benefiting your bottom line. With the right 3PL partner in New Jersey, your eCommerce business can reach new heights of success and profitability.
Services Offered by FBA Prep Logistics
As one of the leading 3PL Companies New Jersey, FBA Prep Logistics offers a wide range of services and solutions tailored to help your e-commerce business thrive. Our team of experienced professionals is committed to providing the highest level of service, efficiency, and support for your supply chain needs. With FBA Prep Logistics, your shipping and inventory management headaches become a thing of the past. Read on to discover the top services we offer that can help you save time and money.
Inventory Management
Effective inventory management is crucial for any e-commerce business. FBA Prep Logistics understands the complexities involved in managing your inventory, and we offer a comprehensive suite of services to help you keep track of your stock levels, avoid stock-outs, and optimize your warehousing space. With our accurate, real-time inventory tracking system, you can gain insights into your inventory's movement and make informed business decisions.
Storage Solutions
FBA Prep Logistics provides flexible storage solutions that can accommodate a wide range of e-commerce businesses' needs. Whether you require pallet racking, shelf storage, or bulk storage, our modern and spacious warehouse has you covered. Scalable storage options allow you to grow your business with confidence, knowing that you have the support of a reliable 3PL provider. Rest assured that our secure facility is equipped with advanced systems to ensure your products are safe and well-maintained at all times.
Stock Replenishment
Consistent product availability is essential for an e-commerce business's success. Our stock replenishment service ensures that your inventory levels are always up-to-date, allowing you to avoid stock-outs and lost sales. Trust our team to monitor your inventory and notify you when it's time to reorder so you can maintain your product's supply without any hiccups.
Order Fulfillment
Fast, efficient order fulfillment is a vital part of an e-commerce business's overall customer satisfaction. FBA Prep Logistics strives to exceed your expectations with our quick and accurate order processing.
Pick and Pack
Our skilled team members implement tried and tested pick and pack methods to minimize errors and maximize efficiency. Utilizing state-of-the-art technology, we ensure orders are picked, packed, and shipped on time to keep your customers happy.
Kitting and Assembly
By offering kitting and assembly solutions, we help simplify your supply chain process and reduce labor costs. Our team can handle a wide range of kitting services, from assembling product bundles to creating promotional marketing kits, essentially streamlining your order processing.
Return Processing
E-commerce returns can be a headache, but with FBA Prep Logistics, you never have to worry. Our efficient return processing system helps to minimize losses and ensure customer satisfaction. Our team will inspect returned items, determine their condition, and decide the most appropriate course of action, whether that involves returning them to inventory, disposing of them, or sending them to the manufacturer for repair. Our thorough approach to return processing saves you time and money.
Amazon FBA Support
As a reliable partner for Amazon sellers, we are experts in the intricacies of Amazon FBA 3PL. Our team is well-equipped to handle your Amazon FBA requirements, from product preparation and labeling to fulfilling shipments in compliance with Amazon's strict guidelines. Focus on growing your Amazon business as we support you behind the scenes, ensuring a seamless fulfillment experience for you and your customers.
Customization and Personalization
At FBA Prep Logistics, we believe in offering customized solutions that cater to each e-commerce business's unique needs. Our warehouse team can help with product personalization and customization, providing a perfect touch to your customer's experience with your brand. From packing slips and branded packaging to gift wrapping and branded inserts, we help take your customer experience up a notch.
To conclude, partnering with FBA Prep Logistics, one of the top 3PL Companies New Jersey, you gain access to a comprehensive range of services that save you time and money. As your 3PL partner, we focus on your e-commerce business's backend operations, enabling you to concentrate on other aspects of your business growth. Don't let warehouse and supply chain challenges hold you back any longer. Learn more about our services and how we can help you streamline your e-commerce by contacting FBA Prep Logistics today.
The Importance of Selecting the Right 3PL Partner
In any industry, choosing the right business partner plays a crucial role in maximizing the performance and growth of your company. Partnering with the right 3PL companies in New Jersey can greatly impact your e-commerce business's efficiency, customer satisfaction, and long-term success. As a reliable and experienced service provider, FBA Prep Logistics understands the significance of finding the perfect 3PL partner. Keep reading to learn more about the crucial factors any e-commerce business should consider when choosing a 3PL provider.
Tailored Solutions for Your Unique Business Needs
Every e-commerce business has its unique demands and requirements. The ideal 3PL partner should understand these nuances and provide customized services to streamline your supply chain. FBA Prep Logistics offers bespoke solutions to cater to your specific needs, enabling your company to reach its full potential and satisfy various customers across the board.
Warehousing Capacity and Flexibility
Your business needs may change over time, and a 3PL provider's ability to adapt and accommodate those changes is essential. Can they handle business fluctuations well, or will they struggle with peak-season order volumes? Do they offer sufficient warehouse space to store your inventory securely and efficiently? FBA Prep Logistics provides ample warehousing capabilities, allowing you to scale your business seamlessly as it grows in size and scope.
Reliable Customer Service
Responsiveness, transparency, and communication are essential traits of great customer service. Your 3PL partner should maintain clear and open lines of communication to ensure you stay informed about the status of your inventory and shipments. At FBA Prep Logistics, our dedicated team values customer satisfaction and makes it a priority to keep you informed about all aspects of your supply chain.
Efficient Shipping and Order Fulfillment
In today's fast-paced e-commerce world, customers expect speedy delivery and error-free shipments. A reliable 3PL partner should offer timely, efficient shipping solutions that don't compromise on quality. FBA Prep Logistics prides itself on quick turnaround times and accurate order fulfillment, which translates to happy customers for your business.
Integrated Technology
An innovative and advanced 3PL partner should leverage cutting-edge technology to optimize and automate various aspects of the supply chain. FBA Prep Logistics utilizes the latest technology solutions to streamline inventory management, order tracking, and other essential processes. By harnessing the power of tech, we ensure that your business is always one step ahead of the competition.
Cost-Effectiveness
Partnering with a cost-effective 3PL company can help you save money in the long run by minimizing shipping costs and maximizing overall operational efficiency. FBA Prep Logistics gives you affordable and flexible pricing options without sacrificing service quality, ultimately translating to better profit margins for your e-commerce business.
Industry Experience and Expertise
Last but not least, always consider the industry experience and knowledge of the 3PL provider. A 3PL company with a proven track record of success and an understanding of the intricacies of e-commerce can help your business flourish. FBA Prep Logistics brings extensive industry experience and comprehensive logistics expertise to the table, creating the perfect foundation for a thriving e-commerce partnership.
In conclusion, partnering with the right 3PL company is essential to the success of your e-commerce business. By evaluating factors such as tailored solutions, warehousing capabilities, customer service, shipping efficiency, technology integration, cost-effectiveness, and industry experience, you can make the right decision. At FBA Prep Logistics, we understand the importance of these considerations and pride ourselves on delivering all of the above to support your business's growth and prosperity. Take the first step towards a successful partnership by getting in touch with FBA Prep Logistics today.
How FBA Prep Logistics Stands Out Among NJ 3PL Companies
3PL Companies in New Jersey are a dime a dozen, but FBA Prep Logistics stands out from the competition for a myriad of reasons. Our unique benefits and comprehensive services are what sets us apart and makes our 3PL warehouse the go-to choice for e-commerce businesses, especially if they primarily sell on Amazon.com. In this section, we will delve into the distinctive features of our company, and how these make FBA Prep Logistics the ideal partner for your business.
Comprehensive Services
Our extensive range of services is one of the primary factors that sets us apart from other 3PL Companies in New Jersey. We offer a wide array of solutions designed to cater to all aspects of your supply chain management, including:
Inventory Management
Order Fulfillment
Return Processing
Amazon FBA Support
Kitting and Assembly Solutions
Streamlining E-commerce Operations
World-Class Customer Support
Specialization in Amazon FBA Support
We are experts in Amazon FBA. Our Amazon FBA 3PL services help businesses save time, effort, and secure top-quality preparation for FBA shipment. Our team strictly adheres to Amazon's guidelines to ensure your products reach the fulfillment centers seamlessly.
Strategic Location
Our warehouse in Bristol, PA, is situated in an ideal location that enables us to cover a vast geographical area, including the neighboring state of New Jersey. This strategic location provides our clients with easy access to major transportation hubs such as Philadelphia, New York City, and Baltimore. Our proximity to these primary markets enables us to offer eCommerce businesses faster shipping times and reduced transportation costs.
Cutting-Edge Technology
We at FBA Prep Logistics are continuously improving our operations and services. To meet the ever-growing demands of eCommerce businesses, we employ cutting-edge technology to manage inventory efficiently, track shipments, and streamline the entire logistic process. Our clients benefit from our state-of-the-art software and technology, allowing us to maximize effectiveness and reduce errors.
Exceptional Customer Support
We value our clients and prioritize their needs above all else. Our outstanding customer support ensures that you're never left in the dark. At FBA Prep Logistics, we promise to address any concerns or questions promptly to provide a seamless experience for our customers.
Competitive Pricing
Our services come at competitive prices. We understand the importance of keeping overheads low, and we offer cost-effective warehousing and logistics solutions tailored to meet the financial needs of all our clients, be it a budding start-up or an established e-commerce giant.
Customized Solutions
Every business is unique, and so are their logistics needs. At FBA Prep Logistics, we believe in providing customized solutions to cater to the distinct requirements of each customer. So whether you need specialized kitting and assembly services, or streamlined inventory management and shipping support, we got you covered.
Proven Track Record
Our team at FBA Prep Logistics comprises experienced professionals who are experts in their respective fields. We have a proven track record of delivering excellence and ensuring our clients witness exemplary results. Partnering with us means placing your trust in a company with a history of customer satisfaction and success.
Transparent Communication
FBA Prep Logistics believes in fostering long-term partnerships with our clients. We believe that transparent communication is the cornerstone of such relationships. Our team maintains an open line of communication to keep our clients informed, improve existing processes, and optimize their supply chain management.
In conclusion, there's no denying that partnering with the right 3PL company is vital for the growth of any eCommerce business. FBA Prep Logistics stands out among New Jersey 3PL Companies for our exceptional customer support, strategic location, broad range of services, and commitment to providing tailored solutions for our clients. So why wait? Take advantage of our unparalleled warehouse and logistics services, and watch your business soar to new heights!
FAQs
1. What is a 3PL company?
A 3PL (Third-Party Logistics) company is a service provider that manages various aspects of eCommerce businesses' supply chain operations, such as inventory management, warehousing, order fulfillment, and shipping. By outsourcing these tasks to a 3PL company, online retailers can focus on their core competencies while enjoying cost savings and improved efficiency.
2. Why should I choose a 3PL company in New Jersey?
Partnering with a 3PL company in New Jersey offers several advantages for your eCommerce business. New Jersey's strategic location provides easy access to major transportation hubs, enabling faster delivery times for your customers. Additionally, the state's business-friendly environment and competitive costs make it ideal for warehouse and distribution operations.
3. What services are offered by FBA Prep Logistics?
FBA Prep Logistics offers a comprehensive suite of services to assist eCommerce businesses with their warehouse and supply chain needs. These include inventory management, order fulfillment, return processing, and Amazon FBA support, all designed to help you save time and money while streamlining your operations.
4. How do I choose the right 3PL partner for my business?
When selecting a 3PL partner, consider factors such as reliable customer service, warehousing capabilities, efficient shipping, and experience in serving businesses similar to yours. It is crucial that your chosen 3PL provider understands your business needs and can deliver flexible, scalable solutions tailored to your unique requirements.
5. What makes FBA Prep Logistics stand out from other NJ 3PL companies?
FBA Prep Logistics stands out from the competition by offering personalized service, flexible solutions, and a commitment to helping eCommerce businesses save time and money. Our unique combination of industry expertise, strategic location, and technological innovation enables FBA Prep Logistics to provide unmatched support for your warehouse and logistics needs.