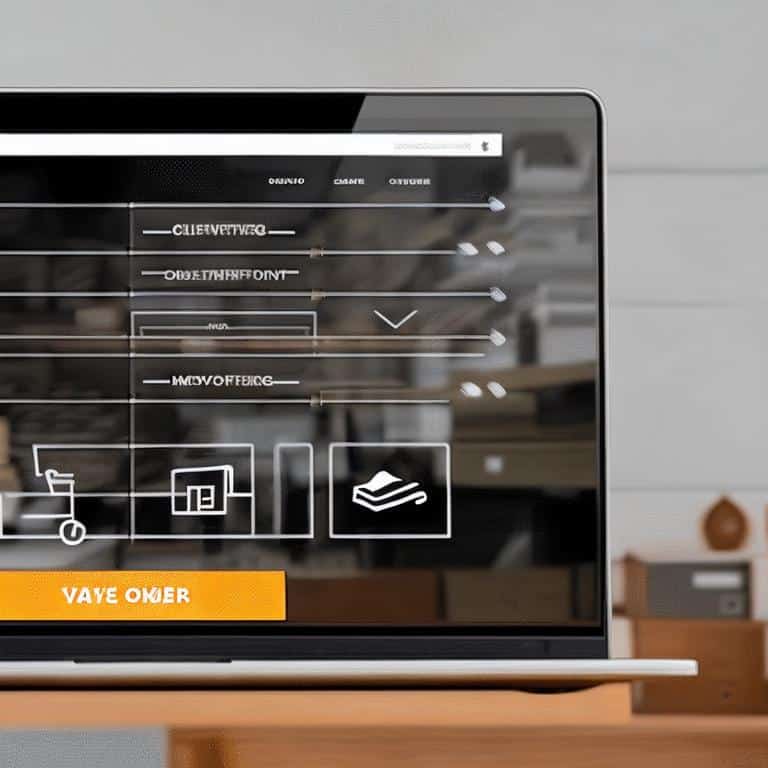 Top Third-Party Logistics Providers to Help Your Pennsylvania Shopify Store Grow
Are you a mid-size e-commerce shop owner seeking a comprehensive solution to streamline your Shopify store's supply chain? Third-Party Logistics (3PL) Providers can be the game-changer you've been looking for! FBA Prep Logistics specializes in providing seamless business solutions to e-commerce businesses, especially those based in Pennsylvania.
When choosing a 3PL, you need a reliable partner that understands the nuances of your supply chain. From inventory management to shipping and fulfillment, FBA Prep Logistics has got your back. Let's dive deeper into how a 3PL provider can benefit your Pennsylvania Shopify store.
What's a Third-Party Logistics (3PL) Provider?
Simply put, a 3PL provider is a company that offers outsourced logistics services. These may include storage, transportation, warehousing, and fulfillment of orders. Think of a 3PL provider as an extension of your e-commerce business.
E-commerce businesses often face enormous challenges in managing their supply chain operations. Scaling up can be tedious, especially when you have limited resources. That's where 3PL providers step in.
Why Choose FBA Prep Logistics for Your Pennsylvania Shopify Store?
1. Expertise in Amazon Marketplaces
As an e-commerce entrepreneur, you're likely aware of Amazon's dominance within the industry. FBA Prep Logistics specializes in working with Amazon sellers, making it the ideal 3PL provider to meet your Shopify store's unique needs. Whether you're selling on Amazon.com or other Amazon marketplaces, FBA Prep Logistics is well-equipped to offer dedicated services tailored to your requirements.
2. State-of-the-Art Facilities
Our warehouse facilities, based in Bristol, PA, are designed to handle e-commerce inventory efficiently. With a responsible warehouse management system in place, you can trust that your merchandise is in safe hands. Furthermore, our facilities are monitored 24/7 to ensure the security and safety of your products.
3. Accurate Inventory Management
Efficient inventory management is an essential aspect of supply chain management. FBA Prep Logistics leverages modern technology to track and manage your inventory in real-time, ensuring that your products are always accounted for. This level of accuracy helps prevent stockouts and backorders, improving overall customer satisfaction.
4. Fast and Reliable Shipping
Understanding the importance of prompt order fulfillment, FBA Prep Logistics treats each shipment with utmost priority. Our quick and dependable shipping services will help your Pennsylvania Shopify Store build an impressive clientele.
5. Customized Packing Solutions
To further enhance your brand appeal, FBA Prep Logistics offers bespoke packing solutions. With our customizable packaging options, your Shopify store can create a memorable unboxing experience that sets you apart from the competition.
6. Flexibility and Scalability
As your e-commerce business evolves, it's crucial to have a logistics partner who's nimble enough to change with you. At FBA Prep Logistics, we offer the flexibility and scalability your business needs to accommodate growth. Be it seasonal fluctuations or promotions, we've got you covered!
7. Conveniently Located in PA
Our strategic location in Bristol, PA, allows for expedited shipping services to customers in Pennsylvania and neighboring states. This optimizes delivery times and ensures a better overall delivery experience for your customers.
Making the Right Decision for Your E-commerce Business
Finding a suitable 3PL provider is crucial to the success of your Shopify store. That's why partnering with FBA Prep Logistics, an experienced, knowledgeable, and reliable 3PL provider, is the best choice you can make for your Pennsylvania based business.
FAQs
1. How does FBA Prep Logistics work with Shopify stores?
FBA Prep Logistics efficiently integrates with your Shopify store. Once your store is connected to our system, we manage all aspects of order fulfillment, inventory management, and shipping, streamlining your supply chain operations.
2. Can you handle international shipping?
Yes! FBA Prep Logistics can help your Pennsylvania Shopify store with international shipping services. With our network of partner carriers, we deliver worldwide.
3. How long does it take to ship orders?
We understand the importance of timely order fulfillment. FBA Prep Logistics ships out most orders within 24 hours of receiving them from your Shopify store.
4. Is FBA Prep Logistics cost-effective for my Shopify store?
Considering the amount of time, effort, and resources it takes to manage logistics in-house, partnering with FBA Prep Logistics is a wise investment. You can focus on growing your business while we take care of the supply chain.
5. How do I get started with FBA Prep Logistics?
Getting started with FBA Prep Logistics is simple! Reach out to our team, and we'll guide you through the process of integrating your Shopify store with our services. We'll work together to create a tailored solution that meets your e-commerce business's specific needs.