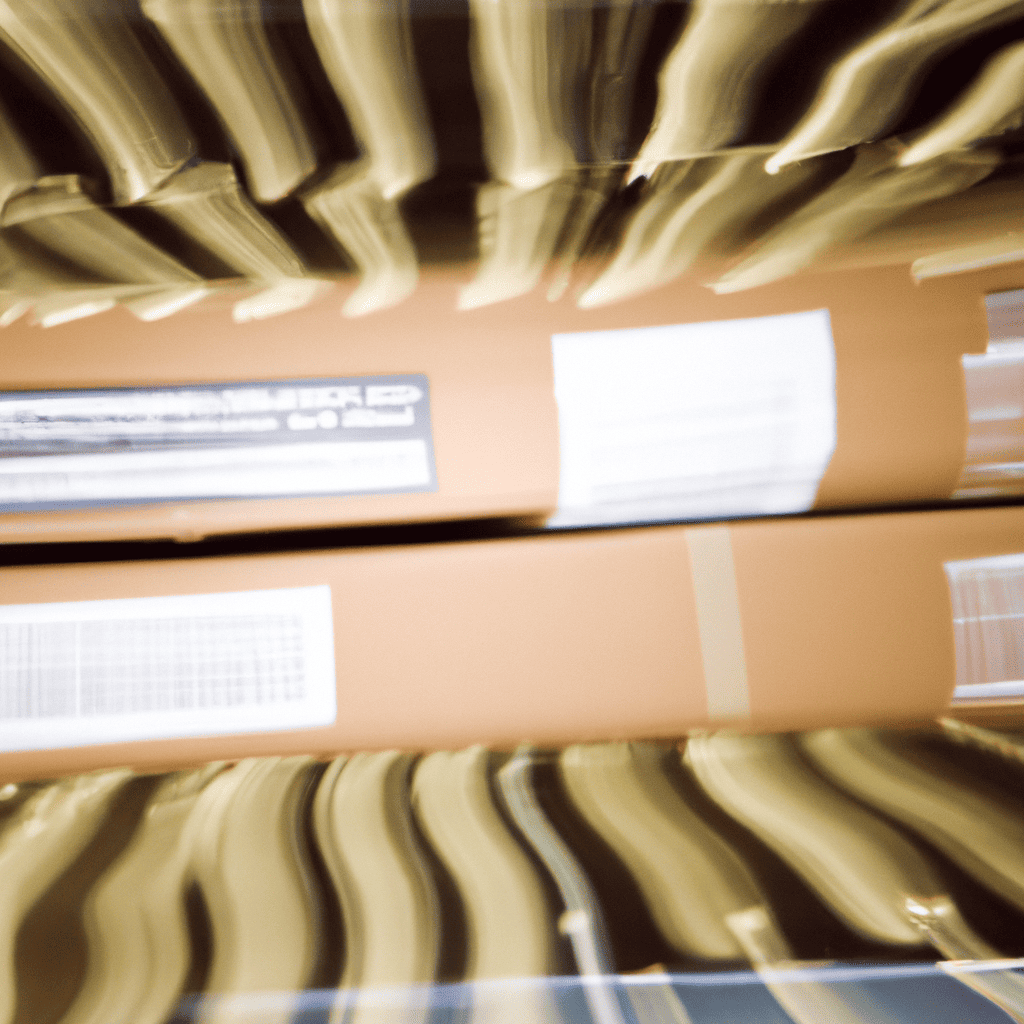 Get the Best 3PL Services for Amazon Sellers in PA
1. Introduction to Effective Fulfillment Services in PA
As an Amazon seller, you know that effective fulfillment services can make or break your e-commerce business. A seamless order processing system is essential to maintaining customer satisfaction and ensuring business growth. This is where 3PL (third-party logistics) services come in! In this article, we'll dive into the importance of proficient fulfillment services and how a local 3PL warehouse like FBA Prep Logistics in Bristol, PA can be the game-changer your Amazon store needs.
1.1 What are Effective Fulfillment Services?
Fulfillment services involve the entire process of storing, packing, shipping, and delivering your products to customers. To put it simply, effective fulfillment services are all about getting the right product to the right customer at the right time. This not only impacts customer satisfaction but also plays a crucial role in maintaining a good business reputation and driving repeat sales.
1.2 The Importance of Effective Fulfillment Services for Amazon Sellers
As an Amazon seller, nothing is more important than fulfilling orders quickly and accurately. Efficient fulfillment and order processing can be the make-or-break factor that sets you apart from the competition. Here's why:
Customer Satisfaction: Let's face it; customers want their purchases as soon as possible. Fast and accurate shipping will keep your customers happy and coming back for more. They may also leave positive reviews, boosting your overall seller ranking.
Reduced Order Errors: An effective fulfillment service streamlines the entire process, minimizing the chances of errors like shipping the wrong item or mismanaging inventory.
Focus on Sales: With an optimized fulfillment process, you can focus on expanding your product offerings and growing your Amazon store.
Scalable Growth: As your e-commerce business expands, effective fulfillment services can keep up with the increase in volume without compromising efficiency or quality.
1.3 Why Choose a 3PL Company Like FBA Prep Logistics?
Although Amazon offers its fulfillment service, FBA, partnering with a local 3PL provider has several advantages. A local warehouse like FBA Prep Logistics can offer:
Tailored solutions specific to Amazon sellers
Cost savings due to reduced shipping times and storage fees
Advanced inventory control to avoid stockouts or overstocking
Personalized assistance and real-time support for all logistics-related issues
So, why wait? Get the best fulfillment services for your Amazon store by partnering with a local 3PL warehouse like FBA Prep Logistics in Bristol, PA. In the next section, we will explore the benefits of partnering with FBA Prep Logistics and how it can boost your Amazon store's success. Stay tuned!
Benefits of Partnering with FBA Prep Logistics for Amazon Sellers
As a medium-sized e-commerce business selling on amazon.com, you may be considering outsourcing your fulfillment process to save time, money, and focus on growing your business. Partnering with FBA Prep Logistics, a 3PL warehouse located in Bristol, PA, can provide numerous benefits tailor-made for Amazon sellers, including:
Cost Savings and Effective Inventory Management
By utilizing FBA Prep Logistics' vast warehousing space and expertise in inventory management, Amazon sellers can enjoy reduced costs associated with storage, picking, and packing. As e-commerce businesses scale, managing inventory levels can become a significant challenge. Our team specializes in maintaining an optimized inventory management system, following five proven tips for successful inventory management to help avoid excess stock or stockouts.
Streamlined Order Processing and Picking
Efficient order processing is a must-have for e-commerce businesses to stay competitive. FBA Prep Logistics excels in quick and accurate order processing, ensuring fewer delays and a reduced chance of shipping errors. With our picking processes, we can locate and prepare orders for delivery in a timely manner, improving overall efficiency.
Enhanced Packing and Shipping Services
Proper packing is essential to minimize product damages and ensure customer satisfaction. Our team at FBA Prep Logistics is skilled in packing products securely and cost-effectively, while still adhering to Amazon's strict packaging guidelines. When it comes to shipping, our streamlined logistic processes and partnerships with major carriers allow us to secure competitive shipping rates for Amazon sellers. Additionally, we can help businesses increase efficiency through cross-docking, further reducing shipping times.
Hassle-free Returns Management
Handling return requests can be a daunting task for any e-commerce business. At FBA Prep Logistics, we offer a simplified Amazon returns process that takes the burden off sellers, allowing them to concentrate on core business functions. We handle all aspects of returns management, from receiving and inspecting returned items to restocking inventory or disposal, in compliance with Amazon's stringent policies.
Reduced Management Burden and Time Savings
By delegating the entire fulfillment process to FBA Prep Logistics, Amazon sellers can save valuable time and effort previously spent on managing storage, packing, and shipping. This allows businesses to invest more resources into expanding product offerings, improving marketing strategies, and enhancing customer support.
Seamless Integration with Amazon's Systems
FBA Prep Logistics understands the intricacies of working within Amazon's ecosystem. We provide a smooth integration process for our Amazon seller partners, ensuring seamless data transfer between systems and enabling businesses to effectively monitor their inventory levels and order status in real-time.
In summary, partnering with FBA Prep Logistics for your fulfillment needs can provide essential benefits to Amazon sellers, such as cost savings, streamlined order processing, packing, and shipping services, hassle-free returns management, and reduced management burden. By leaving these time-consuming tasks to our expert team, you can focus on what truly matters—growing your successful e-commerce business on the Amazon platform.
Fulfillment Services Offered by FBA Prep Logistics
---
As a top-notch 3PL service provider, FBA Prep Logistics caters to a wide array of fulfillment needs for Amazon sellers. Let's dive into the different services we offer to boost your e-commerce performance.
3.1 Order Processing
Our order processing services ensure accurate and efficient management of your Amazon orders. From receiving your items at our warehouse to ensuring that all your customer orders on Amazon are promptly fulfilled, we handle everything professionally.
3.2 Product Inspection and Intake
We understand the importance of delivering high-quality products to your customers. Our team conducts thorough inspections during inventory intake to spot any potential defects or damages. This ensures that you're only sending top-notch products to your customers on Amazon.
3.3 Picking
Our streamlined picking process effectively eliminates order errors. We use advanced technology and techniques, allowing our skilled warehouse staff to swiftly and precisely locate items in your inventory that are ready to be shipped.
3.4 Packing
FBA Prep Logistics takes packaging seriously. We know that a well-packaged item helps preserve the product's quality and reflects your brand image. Our team uses the appropriate packing materials, techniques, and Amazon's packaging guidelines to ensure your products arrive safely in the hands of your customers.
3.5 Shipping and Labeling
With our years of experience in the Amazon FBA ecosystem, we understand the specific requirements of Amazon's shipping system. We adhere to their shipping and labeling guidelines, ensuring that your products reach their designated Amazon fulfillment centers without any hiccups. This compliance helps Amazon process and ship your products to the customers without delays.
3.6 Returns Management
Returns are an integral part of any e-commerce business, and Amazon sellers are no exception. We provide seamless returns management by handling your customer returns with care, inspecting returned items, re-packaging them if needed, and reintegrating them into your inventory following Amazon's guidelines.
5 Inventory Management Tips for Amazon Sellers: A Guide to Success
3.7 Inventory Management and Storage
Effective inventory management is vital to your business's success. FBA Prep Logistics offers you complete control over your stock, with real-time visibility of your inventory levels. Our secure, organized, and climate-controlled warehouse is designed to efficiently store your products.
3.8 Kitting and Bundling
Our experienced team re-packages, kits, or bundles your products based on your specific requirements. By offering various options, such as multipacks or gift sets, you can enhance your customers' experiences on Amazon and increase your average order value.
3.9 Custom Services
FBA Prep Logistics tailors its services according to your unique business needs. From prepping items for seasonal promotions or handling promotional inserts, we can accommodate various custom service requests to help optimize your e-commerce strategy.
Everything You Need to Know About Supply Chain Management for Amazon Sellers
3.10 Integration with Amazon Systems
Our seamless integration with Amazon's systems ensures that your orders and inventory information are always updated and accurate. We closely monitor your account, streamlining the order fulfillment cycle to minimize the possibility of issues like stock-outs or delayed shipments.
In summary, FBA Prep Logistics offers a comprehensive suite of services tailored to Amazon sellers. Our goal is to enhance your e-commerce operations, allowing you to focus on growing your business while we handle the heavy lifting.
The Advantage of a Local 3PL Warehouse in Bristol, PA
Embedding your Amazon business with FBA Prep Logistics, a 3PL warehouse in Bristol, PA, is an excellent choice for several reasons, all designed to give you a competitive edge. The strategic location offers proximity to major transport hubs, better inventory management, and quick delivery times. Let's explore some key benefits of choosing a local 3PL warehouse like FBA Prep Logistics in Bristol, PA, for your Amazon business.
Prime Location for Shipping and Logistics
One of the most significant advantages that FBA Prep Logistics offers is its prime location within Bristol, PA. Situated near major highways and transport hubs, this enables us to provide fast shipping services and reduce lead times for Amazon sellers. By partnering with our 3PL warehouse, you'll have direct access to major transport networks, resulting in efficient supply chain management and shortened delivery times for your customers.
Reduced Shipping Costs
By working with a 3PL warehouse in a strategic location like Bristol, PA, you'll be able to reduce shipping costs significantly. Not only do you save money on transportation costs by being close to major shipping networks, but you can also take advantage of our knowledge, expertise, and established relationships with carriers. By working closely with local carriers, we can negotiate the best shipping rates for you, allowing your business to save money and remain competitive.
Enhanced Customer Satisfaction
Another critical benefit of choosing a local 3PL warehouse is the potential for enhanced customer satisfaction. With quicker shipping times due to our strategic location, your customers will receive their orders promptly, leading to high satisfaction levels. As we all know, satisfied customers are more likely to come back for repeat purchases and recommend your brand to others, contributing to your business's overall growth.
Inventory Management Optimization
By partnering with FBA Prep Logistics, you get access to our industry-leading inventory management tools and a dedicated team that keeps a close eye on your stock. Our expertise in supply chain management allows us to optimize your inventory levels and ensure that you never run out of stock or deal with costly overstocks.
Expedited Returns Processing
Quick and efficient returns processing is essential for e-commerce businesses, especially for Amazon sellers. At FBA Prep Logistics, we not only handle your shipping but also manage your returns with expertise and speed. Our local warehouse in Bristol, PA, enables us to receive, inspect, and process returns faster, allowing you to satisfy your customers and comply with Amazon's stringent seller standards.
Greater Control Over Logistics Operations
By having your inventory stored and managed in a local 3PL warehouse like FBA Prep Logistics, you have greater control over your logistics operations. With our warehouse in Bristol, PA, you can easily visit our facilities to check on your inventory and discuss any concerns with our team face-to-face. This personal touch gives you a level of reassurance that is not achievable with remote warehousing options.
Partnering with a local 3PL warehouse in Bristol, PA, like FBA Prep Logistics, provides Amazon sellers with several advantages. From our strategic location that offers proximity to major transport hubs to reduced shipping costs, enhanced customer satisfaction, optimized inventory management, expedited returns processing, and greater control over logistics operations, we are a valuable asset to your growing Amazon business.
By leveraging the power of FBA Prep Logistics, you can stay ahead of the curve and reap the benefits of streamlined logistics, freeing you to focus on other aspects of your business, like sales, marketing, and product development. Reach out to us today and discover the FBA Prep Logistics advantage for yourself.
How to Get Started With FBA Prep Logistics' Fulfillment Services
Deciding to partner with a reliable and effective fulfillment provider like FBA Prep Logistics can be a game-changing step for your Amazon business. Having a professional 3PL warehouse in PA on your side can save you time, reduce your workload, and increase your overall profitability. So, how do you get started with FBA Prep Logistics' fulfillment services? Let's walk through the process step by step.
1. Reach Out to FBA Prep Logistics
Start by reaching out to our dedicated team at FBA Prep Logistics by filling out a contact form on our website or giving us a call. During the initial consultation, our experts will discuss your specific needs, review your current supply chain operations, and identify areas where we can add value. This conversation allows us to understand your business logistics requirements and offer customized solutions tailored uniquely for your business. Check out our services here.
2. Review Our Competitive Pricing
A significant advantage of partnering with FBA Prep Logistics is our competitive pricing, giving Amazon sellers attractive and cost-effective fulfillment solutions without sacrificing quality. We'll provide you with a comprehensive pricing proposal based on your business model, detailing the various services we offer and the costs associated with each. We're confident that our pricing structure will be a pleasant surprise to your budget.
3. Seamless Integration With Amazon Systems
One of the most important aspects of a successful partnership with a 3PL warehouse is their ability to integrate seamlessly with your Amazon seller account. Here at FBA Prep Logistics, we have a sophisticated and state-of-the-art integration process that ensures a smooth and efficient connection between our warehouse and your Amazon systems. This integration allows for real-time inventory updates, streamlined shipments, and automated order processing. Learn more about how our integration works here.
4. Inventory Transfer and Management
Once you've decided to work with FBA Prep Logistics and everything is set up, it's time to transfer your inventory to our Bristol, PA warehouse. We'll help you coordinate this process to ensure a smooth transition from your current storage solution to our 3PL warehouse. Our team will carefully inspect and manage your inventory, handling all aspects of storage, including receiving, picking, packaging, and shipping. Explore more about our inventory management techniques here.
5. Ongoing Support and Communication
At FBA Prep Logistics, we believe in maintaining open lines of communication with our partner Amazon sellers. Our team will continuously update you on relevant information, performance metrics, and customer feedback. We're always ready to work with you and make any necessary adjustments to ensure optimal results. Our commitment to transparency and customer service sets us apart as a preferred fulfillment partner.
6. Scaling Your E-commerce Business
As your business grows, FBA Prep Logistics will be there to support your evolving operations. Our scalable fulfillment solutions allow us to accommodate your increasing shipment volumes and the expansion of your product catalog easily. By relying on FBA Prep Logistics to manage your fulfillment logistics, you can focus on growing your Amazon business without worrying about operational limitations.
Don't Wait, Partner With FBA Prep Logistics Today
Now that you see how simple it is to get started with FBA Prep Logistics' fulfillment services, don't hesitate to give us a call or fill out a contact form on our website. Let us show you how choosing the right 3PL warehouse in PA can transform your Amazon business, improve your efficiency, and ultimately, enhance your bottom line. With FBA Prep Logistics by your side, you'll be well on your way to e-commerce success.
Get the Best 3PL Services for Amazon Sellers in PA
What are effective fulfillment services, and why do they matter for Amazon sellers?

Effective fulfillment services are the process of storing, packing, and shipping products to customers. They play a crucial role in e-commerce success by reducing operational costs, improving inventory control, and ensuring quicker deliveries for customer satisfaction. For Amazon sellers, partnering with a proficient 3PL like FBA Prep Logistics can help them leverage these benefits.

How does partnering with FBA Prep Logistics benefit Amazon sellers?

Amazon sellers benefit from partnering with FBA Prep Logistics in many ways, such as cost savings due to consolidated shipments and optimized processes, improved inventory control through streamlined warehouse management, faster shipping and delivery times, and reduced management burden, allowing sellers to focus on growing their businesses.

Which services does FBA Prep Logistics offer to Amazon sellers?
FBA Prep Logistics offers a wide range of fulfillment services, including order processing, picking, packing, shipping, and returns management. These services are tailored to meet the specific needs of Amazon sellers, ensuring seamless integration with their existing systems and processes.
Why is FBA Prep Logistics' location in Bristol, PA advantageous for Amazon sellers?

Bristol, PA, is a strategic location for a 3PL warehouse due it's seamless access to major transport hubs like highways, airports, and ports. By being situated in this region, FBA Prep Logistics can facilitate quicker deliveries and provide Amazon sellers with a competitive edge in the market.

What is the process of getting started with FBA Prep Logistics' fulfillment services?

The process to get started with FBA Prep Logistics is straightforward. It involves initial discussions to understand the seller's business and fulfillment needs, followed by the seamless integration of FBA Prep Logistics with Amazon's systems. This allows e-commerce sellers to concentrate on growing their businesses while FBA Prep Logistics handles the logistics.
In conclusion, partnering with FBA Prep Logistics for effective fulfillment services in PA can significantly impact the success of Amazon sellers' businesses. Our expertise, strategic location, and customer-focused services can help Amazon sellers save time, reduce operational costs, and improve overall efficiency to grow their bottom line.