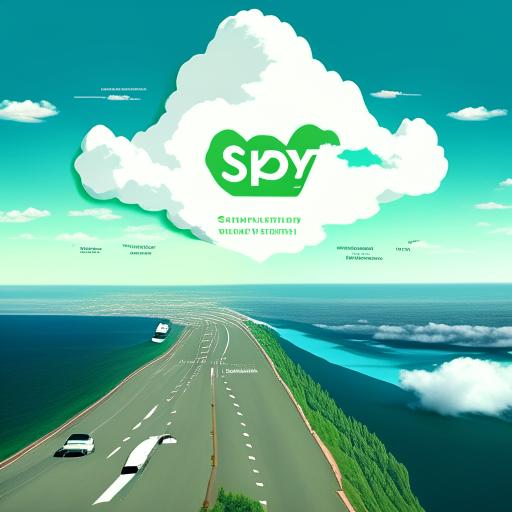 Title: East Coast Shipping Made Easy for Your Shopify Store
Introduction

In today's competitive e-commerce landscape, it's crucial to have a streamlined shipping process to meet your customers' expectations, especially when it comes to East Coast Shipping. As an e-commerce business owner selling on platforms like Amazon.com, you might find supply chain management overwhelming, especially if it's your first time navigating the world of third-party logistics (3PL) services. That's where FBA Prep Logistics comes in! As a leading 3PL warehouse located in Bristol, PA, we're here to make East Coast Shipping a breeze for your Shopify store. In this article, we'll explore the importance of East Coast Shipping for e-commerce businesses, discuss the expertise and tailored services provided by FBA Prep Logistics, and guide you through the process of getting started with us to achieve seamless shipping operations for your online store. If you want to learn more about optimizing your order fulfillment process, check out our Step-by-Step Guide on Mastering Your Order Fulfillment Process in NJ.
The Importance of East Coast Shipping for E-commerce Businesses
In today's fast-paced e-commerce landscape, having a reliable and efficient shipping strategy is crucial for e-commerce businesses to stay ahead of the competition. East Coast shipping has emerged as a critical factor in ensuring the success of e-commerce stores, especially those operating on Amazon.com. In this section, we'll delve into why East Coast shipping is so vital for e-commerce businesses and how partnering with FBA Prep Logistics can optimize your shipping operations.
2.1 Faster Transit Times
Covering a large concentration of the US population, East Coast shipping ensures that packages reach your customers quickly, improving customer satisfaction and loyalty. Operating from our Bristol, PA warehouse, FBA Prep Logistics efficiently manages your shipments to guarantee timely delivery to your customers.
2.2 Cost Savings
By having your inventory strategically located on the East Coast, you can benefit from lower shipping costs. Shorter transit distances translate into lower shipping rates, which ultimately improve your business's bottom line. FBA Prep Logistics helps you leverage these savings to drive the growth of your e-commerce store.
2.3 Positive Customer Experience
In e-commerce, the importance of positive customer experiences cannot be overstated. Faster delivery times and lower shipping rates have a direct impact on the customer experience, improving your brand's reputation and increasing the likelihood of repeat purchases. FBA Prep Logistics ensures that every aspect of your East Coast shipping is expertly handled, contributing to a seamless customer experience.
2.4 Meeting Amazon's Strict Fulfillment Requirements
As an Amazon seller, adhering to the online retail giant's strict fulfillment requirements is essential to maintain a successful e-commerce business. East Coast shipping can help you comply with Amazon's fulfillment standards, improving your seller rating and rankings in search results. FBA Prep Logistics' partnership ensures that your shipments are executed flawlessly, positioning your business for success on Amazon.com.
For more information on how East Coast shipping specifically benefits Amazon sellers, check out our article "How East Coast FBA Prep Services Can Streamline Your Amazon Business" [(/1708/how-east-coast-fba-prep-services-can-streamline-your-amazon-business/)].
FBA Prep Logistics: Bringing Expertise and Efficiency to Shipping Operations
At FBA Prep Logistics, we pride ourselves on being a reliable and trusted partner for e-commerce businesses seeking efficient East Coast Shipping solutions. Our extensive experience in supply chain management, combined with our dedication to customer satisfaction, makes us the ideal 3PL warehouse in Bristol, PA to help streamline your Shopify store's shipping operations.
We understand that navigating the world of supply chain management can be overwhelming, especially if you're new to using a 3PL. This is why we ensure our team stays up-to-date with the latest industry trends and best practices, enabling us to provide cutting-edge solutions that cater to your business's unique needs.
One of our key strengths is our commitment to using advanced technology to optimize the shipping process. By integrating with popular e-commerce platforms like Shopify and Amazon.com, we can easily manage and monitor your orders, ensuring that your products are shipped quickly and accurately.
In addition, our strategically located Bristol, PA warehouse enables us to provide fast and cost-effective shipping to the East Coast region. This ensures your customers receive their orders promptly, enhancing their overall shopping experience and encouraging repeat business.
At FBA Prep Logistics, we go above and beyond to ensure your East Coast Shipping operations run smoothly and efficiently. With our expertise in supply chain management and our cutting-edge technology, you can trust that your Shopify store's shipping process is in capable hands. And, as mentioned in "The Ultimate Guide to Amazon Shipping for PA Sellers" [url]/1691/the-ultimate-guide-to-amazon-shipping-for-pa-sellers/[/url], we're equally dedicated to helping Amazon sellers optimize their shipping processes.
Customized Solutions for Your Unique Shipping Needs
At FBA Prep Logistics, we understand that each e-commerce business is distinct, with specific shipping needs and preferences. As a result, our team of supply chain experts is dedicated to offering tailored shipping solutions for your Shopify store's East Coast shipping requirements – whether you're new to third-party logistics or looking to enhance your current process.
We begin by collaborating closely with you to fully comprehend your e-commerce business's objectives and unique challenges. By doing so, we can recommend the most suitable services and strategies for your specific needs, ensuring that our 3PL solutions align with your goals.
A few examples of our customized services include:
Order fulfillment: We can devise an efficient, top-notch order fulfillment system that not only meets your East Coast shipping needs but also keeps your customers satisfied by offering fast, accurate, and reliable service.
Inventory management: Our team can help optimize your inventory management to maintain appropriate stock levels and reduce costs, using the insights gained from our article on the "5 Inventory Management Tips for Amazon Sellers: A Guide to Success".
Expert handling of seasonal fluctuations: If your business experiences seasonal peaks, FBA Prep Logistics can effectively scale our services to manage increased demand during your busiest times, ensuring smooth sailing throughout the year.
Reverse logistics and return management: Streamline your return process for East Coast Shopify customers by implementing an efficient reverse logistics system, as featured in our article on "Simplify Returns for Your East Coast Shopify Customers with Reverse Logistics."
By offering these personalized solutions, FBA Prep Logistics ensures that your e-commerce business receives the highest level of service and support possible, allowing you to focus on growing your brand and achieving long-term success in the competitive online marketplace.
Getting Started with FBA Prep Logistics for Your Shopify Store's East Coast Shipping

Taking the first step towards efficient and stress-free East Coast Shipping for your Shopify store is easier than you think. By partnering with FBA Prep Logistics, you'll have access to a team of experts who are committed to providing the highest level of service to catapult your e-commerce business to success. Here's a step-by-step guide to getting started:

a. Reach out to our team: Contact our friendly and knowledgeable team at FBA Prep Logistics by visiting our website or giving us a call. We are more than happy to discuss your unique shipping needs and answer any questions you may have about our services and solutions.

b. Discuss your business requirements: Our team will work closely with you to understand the specific needs of your e-commerce business, such as order volume, product types, and any unique shipping requirements. This in-depth discussion enables us to provide a customized shipping solution that suits your business perfectly.

c. Onboarding process: Once we have a clear understanding of your business needs, we will guide you through our seamless onboarding process. We'll ensure a smooth transition by providing clear instructions and support for integrating your Shopify store with our world-class 3PL services.

d. Explore our resources: As an FBA Prep Logistics client, you'll have access to our incredible library of resources, like the Ultimate Guide to Amazon Shipping for PA Sellers and Simplify Returns for Your East Coast Shopify Customers with Reverse Logistics. These resources can help you better understand the complexities of the shipping process, optimize your operations, and ultimately enhance your customers' experience.

e. Continuous support and growth: Our partnership doesn't end at onboarding; we always strive to improve your shipping efficiency and help your business grow. Your success is our success, and our team will be there every step of the way, providing ongoing support, guidance, and optimization strategies.
Now that you know how easy it is to get started with FBA Prep Logistics, we invite you to take the first step in creating a seamless East Coast Shipping experience for your Shopify store. Reach out to our team today and discover how we can help transform your business operations and ensure lasting success in the e-commerce world.
Frequently Asked Questions
Why is East Coast shipping beneficial for my e-commerce business?

East Coast shipping offers strategic advantages for e-commerce businesses selling on Amazon.com, including quick delivery times to a large customer base, reduced shipping costs, and an overall improved customer experience. FBA Prep Logistics, located in Bristol, PA, can help you capitalize on these benefits with our expert 3PL expertise.

What makes FBA Prep Logistics stand out among other 3PL warehouses?

Our commitment to customer satisfaction, extensive experience in supply chain management, and utilization of cutting-edge technology make FBA Prep Logistics an ideal partner for e-commerce businesses seeking an efficient, reliable, and scalable shipping solution.

How does FBA Prep Logistics customize its services to meet my unique shipping needs?

We understand that each e-commerce business has specific requirements, and we work closely with our clients to develop tailored shipping solutions that address their individual needs. This in-depth approach ensures a smooth East Coast shipping process for those new to 3PL services.

What is the process for getting started with FBA Prep Logistics for my Shopify store's East Coast shipping needs?

Begin by reaching out to our team to discuss your specific shipping requirements. We'll guide you through our onboarding process and work closely with you to create customized solutions for your Shopify store's East Coast shipping needs.

Can FBA Prep Logistics help my e-commerce business save on shipping costs?

Yes, our strategic location on the East Coast, combined with our efficient shipping processes, helps to reduce shipping costs for our clients. This results in more competitive pricing for your business and happier customers.