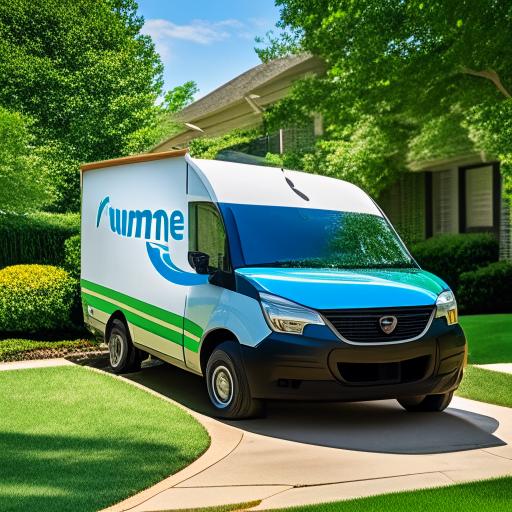 Welcome to FBA Prep Logistics, your go-to 3PL warehouse located in Bristol, PA. We specialize in providing end-to-end solutions for e-commerce businesses of all sizes, particularly those who are new to supply chain management and looking to sell on Amazon. Our extensive experience in handling a variety of retail channels allows us to offer a diverse array of services tailored to fit the unique needs of our clientele.
As a new e-commerce business owner, it's essential to understand the importance of efficient logistics management and the impact it has on your customers' experience. At FBA Prep Logistics, we are dedicated to helping you navigate the world of supply chain management and ensure that your products reach your customers quickly and efficiently.
In this article, we will delve into how FBA Prep Logistics can support and bolster your e-commerce endeavor by partnering with NJ Amazon Prime Transportation and providing you with exceptional services to ensure your success on Amazon. So, let's dive right in and learn more about how our 3PL services can help you thrive in the competitive e-commerce landscape.
Understanding NJ Amazon Prime Transportation Services
In this section, we will dive into the world of NJ Amazon Prime Transportation Services and explore how they can be a game-changer for e-commerce businesses, especially for those who are new to supply chain management and selling on Amazon. By using these services, businesses can take advantage of rapid delivery times to ensure their products reach their customers quickly, all while maintaining flexibility and cost-effectiveness.
NJ Amazon Prime Transportation Services are a vital cog in the Amazon supply chain, helping businesses streamline their operations and reduce transit times. By partnering with a 3PL warehouse like FBA Prep Logistics, businesses can efficiently tap into the vast network of Amazon Prime shipping services.
Here, we'll discuss how NJ Amazon Prime Transportation Services offer small to medium-sized businesses the ability to efficiently ship their products, maintain competitive pricing, and provide excellent customer service. We will also examine how the rapid turnarounds associated with Amazon Prime shipping can be achieved using strategic partnerships like the one FBA Prep Logistics has with the Amazon ecosystem. These partnerships enable businesses to seamlessly integrate their operations and make the most effective use of NJ Amazon Prime Transportation Services.
Additionally, within this section, we will touch on the importance of proper inventory control and management, as it plays a crucial role in the overall efficiency of the supply chain. By referencing our article on "Efficient Amazon Distribution for Pennsylvania Sellers" (["url":"/1797/efficient-amazon-distribution-for-pennsylvania-sellers/","title":"Efficient Amazon Distribution for Pennsylvania Sellers"]), we'll provide valuable insights on managing your Amazon inventory effectively to maximize the benefits provided by NJ Amazon Prime Transportation Services.
By understanding the intricacies of NJ Amazon Prime Transportation Services, e-commerce businesses can position themselves for success in the ever-growing and competitive online market.
Leveraging FBA Prep Logistics Services for Amazon Prime Success
In this section, we'll dive into how e-commerce businesses can utilize FBA Prep Logistics services to achieve success on Amazon Prime. From inventory management to shipping and returns, FBA Prep Logistics provides everything you need to ensure a smooth and efficient supply chain for your Amazon store.
Expert Inventory Management: FBA Prep Logistics streamlines inventory control for your business through their advanced warehouse management system, which offers real-time visibility and tracking. This allows you to make informed decisions, prevent stockouts, and avoid overselling on Amazon. Learn more about how their efficient Shopify Inventory Control strategy can help improve your business in NJ and PA by clicking here.
Comprehensive Shipping Solutions: With a focus on Amazon Prime standards, FBA Prep Logistics ensures your products are delivered promptly and accurately. Their East Coast Shipping service guarantees fast and efficient shipping for your Shopify orders, while their strategic location in Bristol, PA, enables quick delivery to Amazon customers on the East Coast.
Hassle-Free Returns Handling: FBA Prep Logistics simplifies the returns process through their reverse logistics services, creating a seamless experience for both you and your customers. Check out this article to learn more about how they can help streamline returns for your East Coast Shopify customers.
Additional Support and Resources: As a digital marketing assistant, FBA Prep Logistics also offers resources to help e-commerce businesses grow and succeed on Amazon. Read The Ultimate Guide to Amazon Shipping for PA Sellers to gain valuable insights into Amazon shipping processes, or explore FBAPrepLogistics.com to find more expert advice and support tailored to your needs.
By leveraging FBA Prep Logistics services, your e-commerce business is well-positioned for success on Amazon Prime, ensuring a smooth and efficient supply chain that enhances customer satisfaction and drives growth.
FBA Prep Logistics & Amazon Prime: A Partnership for Growth
The collaboration between FBA Prep Logistics and Amazon Prime is a perfect match, providing your e-commerce business the opportunity to reach new heights. By partnering with FBA Prep Logistics, you gain access to a well-established infrastructure and suite of services designed to optimize your Amazon Prime experience.
Here's how the partnership can drive growth and deliver customer satisfaction for your online business:
Seamless Integration: FBA Prep Logistics has developed a streamlined process that seamlessly integrates with Amazon's ecosystem, making it easy for your business to meet and exceed Amazon Prime requirements. This ensures that your products are always available to your customers and allows you to offer the sought-after Prime shipping options your consumers expect.
Improved Customer Experience: By collaborating with FBA Prep Logistics, you can be confident that your customers receive prompt and reliable deliveries. Our expert team manages all aspects of the shipping process, from picking and packing to returns, keeping your customers happy and loyal.
Access to Expertise: Our team at FBA Prep Logistics has years of experience in supply chain management, specifically for Amazon sellers. We understand the complexities and intricacies of Amazon's marketplace and are committed to guiding your business to success, making it easier for you to navigate and take advantage of Amazon Prime opportunities.
Increased Sales: With our logistical support and services, your business can focus on marketing and driving sales while we take care of the details. With fast and efficient order fulfillment and Prime shipping benefits, you can attract more customers and increase your sales volume.
Enhanced Data Analysis: Our services not only include warehouse and shipping management, but also valuable data analysis. By evaluating your inventory and taking advantage of the insights provided in articles such as How to Analyze Your Data for Greater Success as an Amazon Seller in Pennsylvania, you can adjust your strategies, optimize stock levels, and make informed decisions that bolster your business growth.
In conclusion, the partnership between FBA Prep Logistics and Amazon Prime creates a strong foundation for e-commerce success. By providing a suite of top-notch services and expert support, FBA Prep Logistics helps your business reach its full potential on Amazon's platform, driving growth and ensuring customer satisfaction with seamless order fulfillment and shipping.
Why FBA Prep Logistics is the Ultimate Solution for Amazon Prime Success
In this final section, we will discuss the key reasons why FBA Prep Logistics is the perfect partner for e-commerce businesses looking to boost their success on Amazon Prime. We will explore the exclusive advantages that partnering with FBA Prep Logistics offers, including our extensive knowledge, tailored services, and competitive pricing.
5.1 Expertise and Experience
FBA Prep Logistics, with years of experience in the 3PL industry, is fully equipped to manage the intricacies of the Amazon Prime marketplace. Our team of experts helps businesses navigate through Amazon's often complex requirements, ensuring you maximize your product visibility and customer reach. By partnering with us, you benefit from our invaluable insights and best practices that result in a streamlined and successful Amazon Prime integration.
5.2 Personalized Service
At FBA Prep Logistics, we treat each client as a unique partner, customizing our service offerings to best suit your needs. Our flexibility and adaptability ensure you receive the tailored solutions that you deserve. By taking the time to understand your business, we devise strategic action plans that help you optimize your inventory, boost sales, and ultimately grow on Amazon Prime.
5.3 Comprehensive Solutions
In addition to our expertise and personalized service, FBA Prep Logistics offers a wide range of solutions that cater to different aspects of supply chain management, ensuring an all-inclusive experience. Our comprehensive services cover inventory control, order fulfillment, and efficient shipping solutions, unifying all elements of your supply chain and eliminating the need for you to manage multiple partners.
5.4 Competitive Pricing
We are committed to providing affordable and transparent pricing to our clients. By choosing FBA Prep Logistics as your 3PL partner, you can rest assured that you're receiving the best value for your money. Our competitive pricing means that even small to medium-sized e-commerce businesses can leverage our top-notch services without breaking the bank.
5.5 Proven Track Record
FBA Prep Logistics' proven track record speaks volumes about our dedication to helping e-commerce businesses succeed on Amazon Prime. As showcased in our content about "Efficient Amazon Distribution for Pennsylvania Sellers" and "How to Analyze Your Data for Greater Success as an Amazon Seller in Pennsylvania," our expertise and insights have a significant impact on our clients' success stories.
In conclusion, FBA Prep Logistics is the ultimate solution for e-commerce businesses looking for a 3PL partner that supports their Amazon Prime growth. From our extensive expertise and personalized services to our competitive pricing, you can count on us to help you excel in the ever-evolving Amazon marketplace. Partner with us to redefine your supply chain management and experience unparalleled Amazon Prime success.
Frequently Asked Questions
How does NJ Amazon Prime Transportation support faster product delivery?

NJ Amazon Prime Transportation services offer flexible and speedy shipping solutions, ensuring fast and efficient delivery of your e-commerce products to customers. By partnering with FBA Prep Logistics, you can access reliable, cost-effective transportation services that help your business meet Amazon Prime's delivery expectations.

What services does FBA Prep Logistics offer for Amazon Prime sellers?

FBA Prep Logistics offers a comprehensive suite of services tailored to Amazon Prime sellers, including inventory management, packaging, shipping, returns processing, and personalized support. By handling every aspect of your Amazon Prime fulfillment process, FBA Prep Logistics allows you to focus on scaling your e-commerce business.

Can FBA Prep Logistics accommodate different shipment sizes and requirements?

Yes, FBA Prep Logistics is experienced in handling shipments of varying sizes and requirements. They understand the unique needs of e-commerce businesses and offer flexible, scalable solutions that can accommodate your growing business demands. No matter your shipment requirements, FBA Prep Logistics can tailor their services to align with your business needs.

What makes FBA Prep Logistics different from other 3PL warehouses?

FBA Prep Logistics differentiates itself through its experience and expertise in supporting e-commerce businesses, particularly those selling on Amazon. Their tailored solutions, personalized support, and competitive pricing make FBA Prep Logistics an ideal 3PL partner to optimize your Amazon Prime fulfillment and overall e-commerce performance.

How do I get started with FBA Prep Logistics for Amazon Prime fulfillment?

To get started with FBA Prep Logistics, simply visit their contact page and submit your information. A knowledgeable representative from FBA Prep Logistics will get in touch with you to discuss your unique business needs and create a customized 3PL solution tailored to your Amazon Prime success.