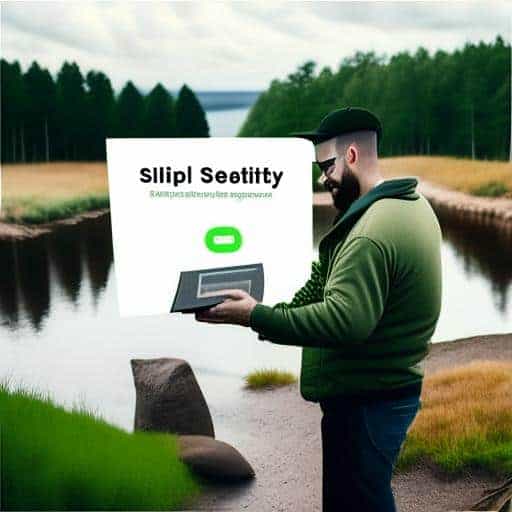 Mastering Ecommerce Returns for Shopify in NJ
Introduction
At FBA Prep Logistics, we understand just how crucial it is for ecommerce businesses to have a streamlined and efficient returns process. Known for our exceptional 3PL services, we cater to Shopify sellers in New Jersey, assisting them in overcoming the challenges of managing returns while providing a seamless customer experience. As a preferred 3PL warehouse in Bristol, PA, we not only offer valuable logistics services, but also help Shopify sellers master the complex landscape of ecommerce returns for business growth and customer satisfaction.
In this article, we will highlight the importance of mastering ecommerce returns and discuss how partnering with FBA Prep Logistics can greatly impact your business operations, particularly for Shopify sellers in New Jersey. With our expertise, you'll have the confidence to provide your customers with a smooth returns process while ensuring it remains a profitable aspect of your business.
Mastering Shopify Inventory Management in NJ
The Challenge of Ecommerce Returns for Shopify Sellers
Handling returns can be a daunting task for many online businesses. From managing customer expectations to keeping track of the returned items, ecommerce returns pose several challenges for Shopify sellers:
High return rates that put pressure on profit margins
Increased processing costs and time
Minimizing the impact of returns on inventory management
Maintaining customer satisfaction and brand reputation
NJ's Best eCommerce Solutions for Your Shopify Store
As a 3PL provider equipped with advanced knowledge and experience in the ecommerce industry, FBA Prep Logistics is the perfect partner to help businesses navigate the complexities of returns. With our comprehensive services, you can easily overcome these hurdles and focus on the factors that drive your business forward.
Crafting a Customer-Friendly Return Policy
An effective return policy is not only crucial for customer satisfaction but also contributes significantly to your business's overall success. Here are some essential tips for developing a return policy that benefits both you and your customers:
Clearly outline return conditions and procedures
Offer flexible return options, such as in-store returns or free return shipping
Set a reasonable time frame for returns
Boost Your E-commerce with Our Top Shopify Solutions
By partnering with FBA Prep Logistics, you can leverage our expertise to create the perfect return policy that maintains a fine balance between customer satisfaction and business profitability. Our team will help you with every aspect of the return policy execution, ensuring a seamless experience that keeps your business thriving.
Streamlining the Return Process with FBA Prep Logistics
One of the key factors in mastering ecommerce returns is having an efficient and streamlined process in place. This is where FBA Prep Logistics truly shines. Our expertise in handling the entire returns process, from receiving and inspecting products to restocking, has been instrumental in helping many Shopify sellers in New Jersey achieve a smoother returns process.
Streamline Your Business with Reverse Logistics Solutions
By collaborating with us, you can enjoy the following benefits:
Reduced return processing times
Efficient inventory management
Fewer customer complaints due to seamless returns
Thus, entrusting your returns process to FBA Prep Logistics is a strategic decision that will help maintain customer satisfaction while aligning with your business goals.
The Challenge of Ecommerce Returns for Shopify Sellers
Ecommerce returns can pose a significant challenge to Shopify sellers, especially those who are new to the world of online retail. However, it is crucial to address this aspect of the business head-on, as returns are an inevitable part of selling online. In this section, we will discuss the common challenges faced by Shopify sellers in handling returns and how partnering with a 3PL like FBA Prep Logistics can help businesses overcome these challenges with ease.
2.1 Ineffective Return Policies
The first challenge most Shopify sellers face is crafting an effective return policy that outlines the conditions under which a product can be returned, exchanged, or refunded. An unclear or restrictive return policy can leave customers feeling confused and frustrated, ultimately leading to a negative shopping experience and decreased customer loyalty.
2.2 Reverse Logistics
Managing reverse logistics, or the process of handling returned items, can be a logistical nightmare for many online sellers. Not only is it time-consuming, but it can also place a strain on resources, leading to reduced productivity in other critical areas of the business, such as sales and marketing. Efficiently managing returns means processing, inspecting, and restocking returned items, a task which can be cumbersome for businesses dealing with high return rates or large volumes of orders.
2.3 Inventory Management
Another challenge for Shopify sellers is inventory management. Returned items need to be tracked and added back into the inventory, and efficient inventory management ensures that the business remains well-stocked and ready to fulfill new orders. However, managing returned items requires dedicated resources and continuous attention, which can divert focus from other important tasks like customer acquisition and marketing.
2.4 Impact of Returns on Profits
Returns can have a significant impact on profits, and poorly managed return processes can lead to higher overhead costs, including shipping, restocking, and handling fees. Additionally, the costs of processing returns can eat into profit margins and hinder the growth of the business.
2.5 Customer Service Struggles
Lastly, returns often require considerable customer service resources to address customer questions, process refunds, or exchange products. Without a smooth customer service experience in place, or if customer inquiries are not addressed promptly, customer retention can suffer, and the business's reputation can be damaged.
How FBA Prep Logistics overcomes these challenges
A 3PL like FBA Prep Logistics addresses these challenges by offering end-to-end return management solutions for their Shopify seller clients. By partnering with FBA Prep Logistics, online sellers can benefit from their expertise in handling ecommerce returns, helping businesses create a streamlined and efficient return process while freeing up valuable resources to focus on other critical aspects of the business. This Boost Your E-commerce with Our Top Shopify Solutions article can provide further information on how FBA Prep Logistics can help your business grow.
Some of the services offered by FBA Prep Logistics in handling returns include:
Developing and implementing effective return policies for your online store
Managing reverse logistics and ensuring returned items are processed and restocked efficiently
Streamlined inventory management to ensure your products remain well-stocked and ready to fulfill new orders
Minimizing the impact of returns on your profit margins by reducing overhead costs associated with processing returns
Providing exceptional customer service support to address inquiries about returns, ensuring a seamless and positive customer experience
In conclusion, ecommerce returns present a significant challenge to Shopify sellers in NJ, but partnering with a 3PL like FBA Prep Logistics offers a solution to overcoming these obstacles. By utilizing their expertise in return management, along with their other valuable services, businesses can ensure a smooth return process while focusing their attention on other aspects of running a successful ecommerce store.
Crafting a Customer-Friendly Return Policy
Ecommerce returns are an inevitable part of online shopping, often a concern for both customers and businesses. One of the key elements to mastering ecommerce returns is creating a customer-friendly return policy. This section will cover tips on creating a return policy that benefits both the customer and your business while highlighting how FBA Prep Logistics can assist you in developing and executing the perfect return policy.
Set Clear Expectations
The cornerstone of a solid return policy is setting clear expectations. It's important to outline the terms and conditions of returns, including the time frame within which customers can initiate a return, the process to follow, and any conditions for the return to be accepted (e.g., the product must be unused, in original packaging, etc.). FBA Prep Logistics can help you strike the right balance, ensuring your return policy is straightforward and understandable, without being overly restrictive.
Offer Free Returns
One of the most significant concerns for customers when shopping online is the cost of returning a product if it doesn't meet their expectations. Offering free returns can go a long way in gaining their trust and boosting sales. With FBA Prep Logistics on your side, handling return shipping costs becomes more manageable as they will help you implement solutions to minimize these expenses and keep your business running smoothly.
Create a Simple Return Process
A cumbersome return process can leave customers feeling frustrated, leading to negative reviews and a potential loss of business. Simplifying the return process is crucial, and partnering with FBA Prep Logistics can save you both time and headaches. They can help you streamline your return process by integrating return label printing options, selecting the most cost-effective shipping method, and handling all aspects of the return, from receiving the product to updating your inventory.
Provide Excellent Customer Support
Effective communication and prompt customer support are essential when dealing with ecommerce returns. FBA Prep Logistics can assist you in providing a high level of customer service, ensuring that any return-related queries or issues are addressed promptly and professionally. This level of support helps maintain positive customer relationships resulting in strong brand loyalty.
Stay Up to Date with Industry Standards
Ecommerce is constantly evolving, and return policies must adapt to changing industry standards and customer expectations. FBA Prep Logistics keeps up with trends and changes in ecommerce, allowing you to maintain a contemporary, customer-friendly return policy without constantly needing to revise it yourself.
Stay Flexible and Consider Exceptions
While it's essential to have a well-defined return policy, it's equally important to show empathy and flexibility toward customers. Factors like damaged products or delayed shipping may warrant policy exceptions. Collaborating with FBA Prep Logistics gives you the freedom to make these exceptions when necessary, ensuring your customers have a positive experience with your business and return policy.
In summary, crafting a customer-friendly return policy is not just about addressing customer needs; it also plays a crucial part in scaling your business. Partnering with FBA Prep Logistics allows you to focus on other aspects of your business, knowing that your return policy is in good hands. By offering a comprehensive return policy and seamless return process, you'll boost customer satisfaction and create a loyal customer base, eventually paving the way for a thriving ecommerce presence in NJ and beyond.
4. Streamlining the Return Process with FBA Prep Logistics
In this highly competitive ecommerce landscape, it's crucial for Shopify sellers to be quick and efficient when managing returns. Partnering with FBA Prep Logistics, a 3PL warehouse with expertise in ecommerce returns, ensures a smooth and streamlined return process. Let's dive into how FBA Prep Logistics can transform your return management while safeguarding your customer satisfaction and business growth.
4.1 Reducing Return Processing Times with FBA Prep Logistics
One of the most significant pain points for Shopify sellers handling returns in-house is the time-consuming process of coordinating logistics, evaluating product conditions, and processing refunds or exchanges. With FBA Prep Logistics' know-how, the return process is sped up, allowing merchants to focus on growing their business.
As part of our services, FBA Prep Logistics handles everything from receiving returned items to quality checks, providing a hassle-free experience for both the seller and the customer. By collaborating with our experienced team, NJ Shopify sellers can rest assured their ecommerce returns are in good hands.
4.2 Efficiently Managing Returned Inventory
A major challenge with ecommerce returns is efficiently managing and restocking returned inventory. An unordered returns system can lead to complications and lost revenues. At FBA Prep Logistics, we have a tailored approach to handle returned inventory, including inspection, sorting, and repackaging. This meticulous process ensures damaged items won't accidentally find their way back to the customers, which could harm a seller's reputation.
Additionally, our state-of-the-art inventory management software keeps track of every returned item, enabling Shopify sellers to easily monitor their stock and sales, ultimately reducing the risk of any inventory errors.
4.3 Minimizing Customer Complaints
Customer satisfaction has never been more vital for thriving in the competitive ecommerce space. A major advantage of partnering with FBA Prep Logistics is the improvement of your customer service quality by minimizing complaints related to returns. Our team works swiftly to process returns, identify items eligible for refunds or exchanges, and update the customers on their return status. This speedy and transparent communication fosters trust and loyalty among your customers, setting the stage for great relationships and repeat business.
4.4 Seamless Integration with Shopify
FBA Prep Logistics' system integrates seamlessly with Shopify, making it even easier for NJ sellers to enjoy a hassle-free return process. Our integration enables automated data exchange, reducing human error and allowing for accurate real-time tracking of return statuses. This feature significantly simplifies the returns process for both the seller and the shopper, enhancing overall customer satisfaction.
4.5 Customized Return Solutions
At FBA Prep Logistics, we understand that not all ecommerce returns are the same. Therefore, we offer customized solutions tailored to the specific needs of your Shopify business. By analyzing your return history, patterns, and other relevant factors, our team is able to provide a return management strategy that addresses your unique challenges and goals.
Whether you deal with a high volume of returns, a large array of product categories, or specific quality control requirements, FBA Prep Logistics has you covered with a personalized approach that streamlines your returns process and boosts your business performance.
Embrace the Benefits of Streamlined Ecommerce Returns
In conclusion, the team at FBA Prep Logistics is dedicated to helping NJ Shopify sellers excel in managing their ecommerce returns. Through our expertise and customized approach, our clients enjoy reduced return processing times, efficient inventory management, minimized customer complaints, and seamless integration with the Shopify platform.
By partnering with FBA Prep Logistics, you too can elevate your return management process and unlock new opportunities for your Shopify business to thrive. Don't let ecommerce returns hold you back – get in touch with us today and let's supercharge your return process together!
5. Case Study: FBA Prep Logistics' Success in Helping NJ Shopify Sellers Thrive
5.1 A Smooth Returns Experience for a Fashion Retailer
One of our clients, an online fashion retailer, was struggling to manage their ecommerce returns. The retailer's return rate was high due to the nature of their products, and their existing return process was time-consuming and inefficient. They approached FBA Prep Logistics to help streamline their returns process and enhance customer satisfaction.
We worked closely with the client to create a tailor-made return policy, which included clear guidelines and a user-friendly process for customers. We then took over the management of their ecommerce returns, expertly handling everything from receiving, to processing, and restocking. As a result, the retailer experienced a significant reduction in return processing times, increased customer satisfaction, and enhanced business efficiency.
5.2 Effective Return Management for an Electronics Store
Another success story involves an electronics store that was experiencing a high volume of returns due to defects and dissatisfaction with their products. They were spending a considerable amount of time and resources on processing these returns, which negatively affected their business operations.
Recognizing the challenges they faced, FBA Prep Logistics stepped in and helped them establish an improved return policy with clear guidelines. We also streamlined their return process using our expert logistics capabilities, effectively managing the entire operation from inspecting returned items for defects to restocking and disposing of faulty items. This not only significantly reduced their processing times but also contributed to improved customer satisfaction and increased trust in their online store.
5.3 Returns Optimization for a Home Goods Seller
A home goods seller on Shopify contacted FBA Prep Logistics when they realized their handling of ecommerce returns was inefficient and led to customer dissatisfaction. Their return policy was vague and left customers confused, leading to disputes and lost sales.
Partnering with FBA Prep Logistics, the home goods seller created a comprehensive and transparent return policy, ensuring that customers fully understood the process. By outsourcing their ecommerce returns to our expert team, they were able to improve the return management process, leading to a significant reduction in customer complaints and higher sales as customer confidence in their store increased.
5.4 Improved Inventory Management for a Sporting Goods Store
A sporting goods store approached FBA Prep Logistics to help manage their inventory and returns. Their previous return process had been poorly managed, leading to incorrect inventory counts, delayed processing times, and lost sales.
We collaborated with the store to create a seamless return process that minimized errors and optimized their inventory management. FBA Prep Logistics assumed responsibility for receiving, inspecting, and restocking returned items, ensuring that the store's inventory was accurately updated. As a result, the sporting goods store experienced increased efficiency in their supply chain and enjoyed higher customer satisfaction levels.
5.5 Enhanced Return Processing for a Cosmetics Brand
A cosmetics brand was facing difficulties in handling their growing volume of ecommerce returns, which overwhelmed their in-house resources. They partnered with FBA Prep Logistics to streamline their return process and introduce effective return policies.
By working with our team to create a customer-friendly return policy and managing the entire return process, the cosmetics brand was able to deliver a smooth and efficient returns experience for their customers, significantly boosting their brand reputation and customer loyalty.
6. Partner with FBA Prep Logistics and Master Your Ecommerce Returns
Ecommerce returns can be a challenging aspect of running an online business, but when managed effectively, they can contribute to greater customer satisfaction and business growth. By partnering with FBA Prep Logistics, NJ Shopify sellers can benefit from our expertise in developing transparent return policies and streamlining the returns process. Our proven track record in helping businesses master ecommerce returns is a testament to the value we bring to our clients. With FBA Prep Logistics on your side, you can focus on what you do best – growing your ecommerce business.
Frequently Asked Questions
1. How does FBA Prep Logistics help with ecommerce returns for Shopify sellers in NJ?
FBA Prep Logistics offers comprehensive 3PL services that help Shopify sellers in NJ tackle returns management effectively. Our team of experts handles the entire returns process – from receiving returned items to restocking them in an organized manner – ensuring minimal delay and the utmost efficiency. We also help businesses in crafting and executing customer-centric return policies that keep shoppers satisfied and promote business growth.
2. What challenges do Shopify sellers face when dealing with returns?
Handling ecommerce returns can be challenging for Shopify sellers due to factors such as increasing return rates, complex return policies, inadequate inventory management, and lack of resources for timely processing. These challenges often lead to delayed refunds, dissatisfied customers, and potential loss of reputation. Partnering with a 3PL like FBA Prep Logistics can significantly alleviate these issues by taking care of the entire returns process seamlessly.
3. How can I create a customer-friendly return policy for my Shopify store?
To create a customer-friendly return policy, consider offering a hassle-free and transparent process that allows for easy returns and quick refunds. Define clear terms regarding the items that can be returned, the time window for returns, and any applicable fees. Additionally, provide support and guidance to customers throughout the process. FBA Prep Logistics can help you develop and implement the perfect return policy that balances customer satisfaction and business needs.
4. What are the benefits of using a 3PL like FBA Prep Logistics for returns management?
Partnering with FBA Prep Logistics offers numerous benefits, some of which include reduced return processing times, efficient inventory management, fewer customer complaints, and improved customer satisfaction. Our experts handle the entire returns process for you, freeing up time and resources that can be utilized for other crucial aspects of your business. This also ensures higher order accuracy and fewer instances of returns due to errors.
5. Can you share some success stories of FBA Prep Logistics helping Shopify sellers in NJ?
Over the years, FBA Prep Logistics has assisted numerous Shopify sellers in NJ to master ecommerce returns and enhance their business growth. By streamlining their returns process, managing inventory efficiently, and addressing customer concerns promptly, we have enabled these sellers to improve their customer satisfaction levels, reduce returns-related issues, and drive success in the highly competitive ecommerce landscape.