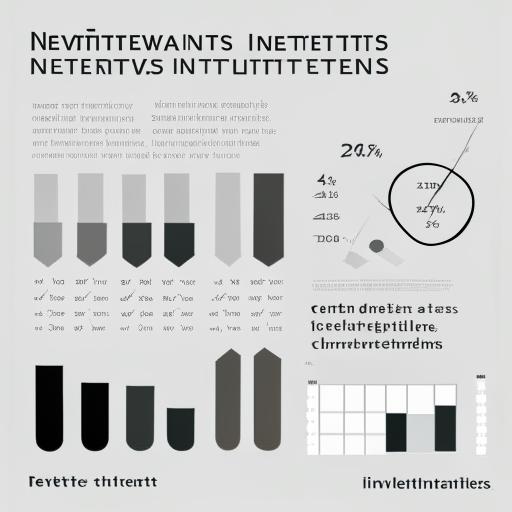 I. Introduction to Inventory Forecasting Strategies for Amazon Sellers
Welcome to our comprehensive guide on inventory forecasting strategies for Amazon sellers, especially those operating from the East Coast! As an Amazon seller, one of the most critical aspects of your business is ensuring that you have the right products in the right quantities at the right time. That's where inventory forecasting comes in. And that's where we, at FBA Prep Logistics, can help. Our Bristol, PA-based 3PL warehouse is here to assist you in navigating this vital aspect of supply chain management.
Why is Inventory Forecasting Important?
Understanding inventory forecasting strategies can be a game-changer for your Amazon business. Not only does it help maintain the right inventory levels, but it also prevents stockouts, overstocks, and ensures customer satisfaction. In a nutshell, inventory forecasting is all about predicting the future demand for your products and ensuring you have sufficient stock to meet that demand, without overstocking or understocking.
FBA Prep Logistics: Your Inventory Forecasting Partner
As an e-commerce business owner, managing your inventory can be a challenging endeavor—particularly if you're new to supply-chain management. That's why FBA Prep Logistics exists. We take the stress out of inventory forecasting by providing personalized solutions, tailored to the needs of East Coast Amazon sellers.
Our specialized team of supply-chain experts delivers the perfect blend of expertise and experience, ensuring that you have the necessary resources for optimizing your inventory forecasting strategies. We genuinely care about your success and understand the unique challenges that East Coast Amazon sellers face. By partnering with FBA Prep Logistics, you can be confident that you're working with a team that is committed to your long-term success.
So, let's dive in! In this guide, we will discuss the following topics:
Ready to unlock the secrets of inventory forecasting strategies? Let's dive right in!
II. Benefits of Accurate Inventory Forecasting for Your Business
When it comes to managing an Amazon store, mastering inventory management is pivotal for your success. With accurate inventory forecasting strategies, you can positively impact your business in several ways. Here, we'll discuss the different benefits that come with implementing inventory forecasting and partnering with FBA Prep Logistics in this process.
1. Cost Savings
One of the most significant advantages of reliable inventory forecasting is the potential for cost savings. By accurately predicting the required inventory levels, you can avoid both overstocking and stockouts. Overstocking leads to increased carrying costs, like storage fees, insurance, and shrinkage, whereas stockouts result in lost sales and dissatisfied customers.
When using FBA Prep Logistics as your 3PL partner, you can ensure that your inventory is efficiently managed, leading to decreased costs. Our experience with inventory forecasting strategies will enable you to optimize your inventory levels and maximize your profits.
2. Efficient Inventory Management
Proper inventory forecasting makes it easier to manage your overall inventory effectively. It allows you to plan product purchasing better, enabling you to maintain an efficient order fulfillment process. By partnering with FBA Prep Logistics, you can further streamline your inventory management and ensure success on the Amazon platform. Check our Guide to Inventory Management for East Coast Shopify Owners for more insights.
3. Improved Cash Flow
Having a clear and accurate inventory forecast can significantly improve your business's cash flow. By avoiding overstocking, you can free up cash that would have otherwise been tied up in inventory. This capital can be used for other investments, such as marketing initiatives or product development, thereby strengthening your business and ensuring growth.
FBA Prep Logistics can be instrumental in developing effective inventory forecasting strategies for your Amazon store, letting you focus on other aspects of your business while knowing your inventory management is in safe hands.
4. Higher Customer Satisfaction
Meeting customer expectations is crucial to the success of your Amazon store. By using accurate inventory forecasting strategies, you can maintain optimal inventory levels, ensuring that you can consistently fulfill orders without facing stockouts. This translates to fast and reliable deliveries, leading to increased customer satisfaction and positive reviews.
By working with FBA Prep Logistics, you can benefit from our expertise in inventory management while also taking advantage of our Effortless Packing and Faster and More Efficient Supply Chain services. This way, you can offer an exceptional customer experience that will drive loyalty and boost your sales.
5. Reduced Lead Times
Implementing inventory forecasting strategies can help you significantly reduce lead times for your products. With accurate forecasts, you can better anticipate demand, allowing you to plan production and shipping schedules more efficiently. FBA Prep Logistics can assist you in optimizing your supply chain and logistics, further decreasing lead times and ensuring timely product availability.
Learn more about how we can help you streamline your freight shipping with our Quick and Easy Tips for Freight Shipping in the East Coast.
6. Data-Driven Decision Making
Accurate forecasting relies on strong data analysis, which can be invaluable for other aspects of your business. With robust data, you can make more informed decisions on product promotions, pricing strategies, and targeted marketing campaigns. FBA Prep Logistics can provide you with data-driven insights that can significantly improve your Amazon store's performance.
In conclusion, implementing inventory forecasting strategies is crucial for the success of your Amazon store. By partnering with FBA Prep Logistics, you can achieve the benefits of accurate forecasting, including cost savings, efficient inventory management, and higher customer satisfaction. Our expertise will help you optimize your inventory levels, improve your cash flow, and drive growth for your eCommerce business in the East Coast.
III. Essential Inventory Forecasting Techniques and Tools
As an Amazon seller, implementing accurate inventory forecasting strategies is crucial to remaining competitive and meeting customers' expectations. In this section, we will introduce some essential techniques and tools that will help you take control of your inventory management and make well-informed decisions.
1. Time-Series Analysis
Time-series analysis is a popular inventory forecasting method that analyzes historical inventory data over time to identify patterns, trends, and seasonal fluctuations. By understanding these patterns, you can predict future demand more accurately and stock the right amount of inventory at the right time. Our team at FBA Prep Logistics can guide you through the complexities of time-series analysis and help you make data-driven decisions to avoid stockouts and overstocks.
2. Moving Average Method
The moving average is a simple yet effective method that calculates the average inventory level over a specific period to predict future demand. By using a moving average, you can smooth out short-term fluctuations and focus on long-term trends. We at FBA Prep Logistics can assist you in determining the best moving average period for your Amazon business and help you interpret the results to make better inventory decisions.
3. Exponential Smoothing
Exponential smoothing is an advanced inventory forecasting technique that assigns higher importance to more recent data points while still considering past data. By doing so, it can help you detect and adapt to changes in demand more quickly, which is especially valuable for businesses operating in fast-paced markets. FBA Prep Logistics can provide guidance on how to implement exponential smoothing and interpret its results for improved decision-making.
4. ABC Analysis
ABC analysis is an inventory classification strategy that groups items based on their value and significance. Class A items are the most valuable and require the most attention, while Class B and C items are less valuable but still important. FBA Prep Logistics can assist you in applying ABC analysis to your inventory, helping you identify your high-priority items and allocate resources more effectively.
5. Safety Stock Calculation
Safety stock is the extra inventory you keep on hand to cover unexpected fluctuations in demand or supply. By calculating the optimal amount of safety stock, you can minimize the risk of stockouts without tying up too much cash in inventory. FBA Prep Logistics can help you calculate the right amount of safety stock for your Amazon business based on factors such as lead time, demand variability, and desired service levels.
6. Inventory Management Software
Our team at FBA Prep Logistics recommends using inventory management software that integrates with your Amazon seller account for better control, visibility, and analysis of your inventory data. These software solutions often come with built-in forecasting tools that help you automate the forecasting process and reduce manual work. Some popular options include SellerActive, InventoryLab, and RestockPro.
It's important to note that one-size-fits-all inventory forecasting strategies may not always be the best approach, as every business has its unique challenges and circumstances. Partnering with a 3PL provider like FBA Prep Logistics can help you navigate this complex terrain, combining industry expertise and advanced techniques to optimize your inventory management. By customizing our services to suit your needs, we work together with you to implement the most effective inventory forecasting strategies for your Amazon business, ensuring that you always have the right products on hand to meet customer demand.
In the next section, we'll discuss some specific tips for optimizing inventory forecasting for East Coast Amazon sellers.
IV. Tips for Optimizing Inventory Forecasting for East Coast Amazon Sellers
Operating an Amazon business on the East Coast introduces unique opportunities and challenges. In this section, we'll explore specific strategies and recommendations tailored for East Coast Amazon sellers seeking to optimize their inventory forecasting. By considering local factors and utilizing a Bristol, PA-based 3PL warehouse like FBA Prep Logistics, you can pave the way for business success by employing effective inventory forecasting strategies.
1. Be Aware of Seasonal Trends
The East Coast has distinct seasonal patterns that could impact your sales. Understand these fluctuations to accurately predict inventory demand for different seasons, such as winter holidays or summer beach vacations. Having this insight will help you avoid understocking or overstocking and ensure that you maintain an optimal inventory level.
2. Monitor Regional Market Demands
Amazon sellers on the East Coast should be aware of regional market demands and customer preferences. For example, some products may be more popular in the East Coast due to the climate, culture, or local events. Keep an eye on such trends and adjust your inventory forecasting accordingly.
3. Consider East Coast Supplier Networks
Leverage local supplier networks to reduce lead times and improve your supply chain efficiency. By networking with regional suppliers, you'll be better poised to quickly replenish inventory levels, resulting in a more agile supply chain and minimized risks of stockouts.
4. Track Hurricane and Storm Seasons
The East Coast often experiences severe weather conditions, specifically during hurricane and storm seasons. These events can disrupt supply chains and lead to delivery delays. Stay informed about weather forecasts and make necessary adjustments to your inventory forecasting strategies by factoring in potential disturbances.
5. Take Advantage of State-Specific Tax Benefits
Several East Coast states offer tax benefits and incentives for businesses operating within their borders. Research these perks and optimize your inventory management accordingly, which can reduce overall operational costs and positively impact forecasting accuracy.
6. Adjust for Local Shipping Rates
Shipping costs within the East Coast can vary due to differences in infrastructure, regulations, and carrier options. Be aware of these regional variations and adjust your inventory forecasts to factor in the potential impact on overall sales, particularly if higher shipping rates could deter potential customers.
7. Collaborate with FBA Prep Logistics
Partnering with FBA Prep Logistics provides several benefits that can elevate your inventory forecasting game. Located in Bristol, PA, our experienced team is intimately familiar with the unique challenges faced by East Coast Amazon sellers, and we're dedicated to tailoring our services to meet your specific needs. By utilizing advanced forecasting tools and industry knowledge, we can help streamline your inventory management processes and optimize your Amazon business performance.
8. Utilize Multi-Channel Selling
To maximize your visibility and customer reach in the competitive East Coast market, consider multi-channel selling through platforms such as Shopify. FBA Prep Logistics can support this expansion by offering Shopify fulfillment services, enabling you to navigate multiple sales channels without overextending your internal resources.
To summarize, inventory forecasting is a critical aspect of managing a successful Amazon business on the challenging yet lucrative East Coast market. By incorporating local factors into your forecasting methods and teaming up with a knowledgeable 3PL partner like FBA Prep Logistics, your business can achieve significant advantages and experience sustained growth.
In the next section, we'll discuss the numerous benefits of choosing FBA Prep Logistics as your inventory forecasting partner. Stay tuned!
V. Choosing FBA Prep Logistics as Your Inventory Forecasting Partner
As an Amazon seller, diving into the realm of inventory forecasting can be a challenging task. That's where we come in. In this final section, let's explore why FBA Prep Logistics is the ideal partner to help you navigate the ins and outs of inventory forecasting strategies. We'll discuss our personalized approach, extensive experience, and the array of services we offer.
5.1 Customized Services for Your Unique Needs
Every business is different, and so are their inventory needs. At FBA Prep Logistics, we understand that a one-size-fits-all approach isn't enough. That's why we take the time to understand your business, its market, and specific challenges before offering tailored inventory forecasting solutions. By partnering with us on your journey to more accurate inventory forecasting, you can be assured you'll receive a customized plan that caters to your business's specific requirements.
5.2 Expertise in the Amazon Marketplace
Our team possesses vast experience in the Amazon marketplace, including detailed knowledge of shipping cost breakdowns for Amazon sellers on the East Coast. This means we truly understand what it takes to be successful in this highly competitive and ever-evolving platform. Our expertise in employing inventory forecasting strategies unique to the Amazon ecosystem puts us in the perfect position to help you optimize your inventory management and increase your bottom line.
5.3 Industry-leading Tools and Techniques
As we've mentioned earlier, there are several inventory forecasting techniques and tools available to Amazon sellers. At FBA Prep Logistics, we stay up-to-date on the latest trends, techniques, and tools, so you don't need to worry about keeping up with the ever-changing landscape of inventory management. By partnering with us, you'll have access to cutting-edge forecasting tools that will optimize your inventory management and keep you ahead of your competition.
5.4 Local Focus and Strategic Location
Operating a successful e-commerce business in the East Coast requires a more localized focus. FBA Prep Logistics is strategically located in Bristol, PA, giving us a unique advantage in understanding and addressing regional nuances that impact your inventory forecasting. Our location also enables faster shipping times and more efficient supply chain management, ensuring your products are prepped and shipped with ease.
5.5 Unmatched Commitment to Client Success
At FBA Prep Logistics, we firmly believe in the motto "your success is our success." Our team of experts works tirelessly to ensure that your inventory forecasting strategies are optimized, and your business runs as smoothly as possible. Our dedication to providing the highest level of support to our clients has earned us a reputation for excellence in the 3PL warehouse industry.
5.6 Comprehensive 3PL Services
In addition to our expertise in inventory forecasting, we also offer a complete range of 3PL services, making us your one-stop-shop for all your supply chain management needs. Our services encompass order fulfillment, pack solutions, returns management, and more to ensure you have the best experience when outsourcing your operational needs.
---
In conclusion, choosing FBA Prep Logistics as your inventory forecasting partner can make a tremendous difference in the efficiency and success of your Amazon business. With our tailored approach, extensive Amazon marketplace experience, mastery of the latest forecasting tools and techniques, strong local focus, commitment to client success, and comprehensive 3PL services, we are well-equipped to serve as your go-to inventory forecasting partner. Allow us to help you tackle your inventory management challenges and propel your e-commerce business to new heights.
Frequently Asked Questions</h1>
<section itemprop="mainEntity" itemscope itemtype="https://schema.org/Question">
<h2 itemprop="name">1. What is inventory forecasting, and why is it important for Amazon sellers in the East Coast?</h2>
<div itemprop="acceptedAnswer" itemscope itemtype="https://schema.org/Answer">
<div itemprop="text">Inventory forecasting is the process of predicting future inventory levels based on historical sales data, trends, and planning. It helps Amazon sellers in the East Coast manage their stock efficiently, avoid stockouts and overstocking, and save on storage fees. FBA Prep Logistics, located in Bristol, PA, specializes in providing expert inventory forecasting services for East Coast Amazon sellers.</div>
</div>
</section>
<section itemprop="mainEntity" itemscope itemtype="https://schema.org/Question">
<h2 itemprop="name">2. What are the key benefits of accurate inventory forecasting for my Amazon business?</h2>
<div itemprop="acceptedAnswer" itemscope itemtype="https://schema.org/Answer">
<div itemprop="text">Accurate inventory forecasting offers various benefits, including cost savings, efficient inventory management, improved cash flow, and increased customer satisfaction. By partnering with FBA Prep Logistics, you can optimize your inventory forecasting process and achieve these benefits efficiently.</div>
</div>
</section>
<section itemprop="mainEntity" itemscope itemtype="https://schema.org/Question">
<h2 itemprop="name">3. What inventory forecasting tools and techniques can I use to improve my Amazon business?</h2>
<div itemprop="acceptedAnswer" itemscope itemtype="https://schema.org/Answer">
<div itemprop="text">There are various inventory forecasting techniques and tools you can use, such as qualitative analysis, quantitative analysis, demand planning software, and time-series forecasting. FBA Prep Logistics can assist you in selecting and implementing the best tools and techniques to accurately forecast your Amazon business's inventory.</div>
</div>
</section>
<section itemprop="mainEntity" itemscope itemtype="https://schema.org/Question">
<h2 itemprop="name">4. How can I optimize inventory forecasting specifically for my East Coast Amazon business?</h2>
<div itemprop="acceptedAnswer" itemscope itemtype="https://schema.org/Answer">
<div itemprop="text">To optimize inventory forecasting for your East Coast Amazon business, consider factors such as seasonality, local market trends, and customer preferences. Partner with FBA Prep Logistics, a Bristol, PA-based 3PL warehouse, to utilize their expertise and support in achieving optimized inventory management tailored to your specific needs.</div>
</div>
</section>
<section itemprop="mainEntity" itemscope itemtype="https://schema.org/Question">
<h2 itemprop="name">5. Why should I choose FBA Prep Logistics as my inventory forecasting partner?</h2>
<div itemprop="acceptedAnswer" itemscope itemtype="https://schema.org/Answer">
<div itemprop="text">FBA Prep Logistics offers exceptional expertise in inventory forecasting for Amazon sellers in the East Coast region. Our dedicated team, strategic location, and commitment to client success make us the ideal 3PL partner for optimizing your inventory forecasting processes and improving your overall business performance.</div>
</div>
</section>
<script type="application/ld+json">
{
"@context": "https://schema.org",
"@type": "FAQPage",
"mainEntity": [
{
"@type": "Question",
"name": "1. What is inventory forecasting, and why is it important for Amazon sellers in the East Coast?",
"acceptedAnswer": {
"@type": "Answer",
"text": "Inventory forecasting is the process of predicting future inventory levels based on historical sales data, trends, and planning. It helps Amazon sellers in the East Coast manage their stock efficiently, avoid stockouts and overstocking, and save on storage fees. FBA Prep Logistics, located in Bristol, PA, specializes in providing expert inventory forecasting services for East Coast Amazon sellers."
}
},
{
"@type": "Question",
"name": "2. What are the key benefits of accurate inventory forecasting for my Amazon business?",
"acceptedAnswer": {
"@type": "Answer",
"text": "Accurate inventory forecasting offers various benefits, including cost savings, efficient inventory management, improved cash flow, and increased customer satisfaction. By partnering with FBA Prep Logistics, you can optimize your inventory forecasting process and achieve these benefits efficiently."
}
},
{
"@type": "Question",
"name": "3. What inventory forecasting tools and techniques can I use to improve my Amazon business?",
"acceptedAnswer": {
"@type": "Answer",
"text": "There are various inventory forecasting techniques and tools you can use, such as qualitative analysis, quantitative analysis, demand planning software, and time-series forecasting. FBA Prep Logistics can assist you in selecting and implementing the best tools and techniques to accurately forecast your Amazon business's inventory."
}
},
{
"@type": "Question",
"name": "4. How can I optimize inventory forecasting specifically for my East Coast Amazon business?",
"acceptedAnswer": {
"@type": "Answer",
"text": "To optimize inventory forecasting for your East Coast Amazon business, consider factors such as seasonality, local market trends, and customer preferences. Partner with FBA Prep Logistics, a Bristol, PA-based 3PL warehouse, to utilize their expertise and support in achieving optimized inventory management tailored to your specific needs."
}
},
{
"@type": "Question",
"name": "5. Why should I choose FBA Prep Logistics as my inventory forecasting partner?",
"acceptedAnswer": {
"@type": "Answer",
"text": "FBA Prep Logistics offers exceptional expertise in inventory forecasting for Amazon sellers in the East Coast region. Our dedicated team, strategic location, and commitment to client success make us the ideal 3PL partner for optimizing your inventory forecasting processes and improving your overall business performance."
}
}
] }
</script>