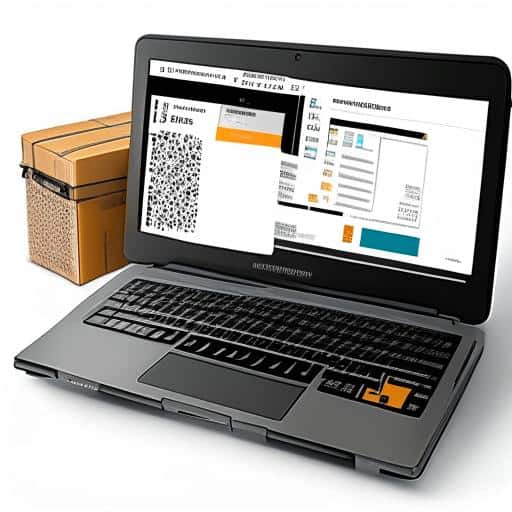 How to Integrate Technology into Your Amazon Seller Workflow in Pennsylvania
1. Introduction: The Importance of Technology Integration
In today's fast-paced e-commerce industry, businesses need to constantly adapt and evolve to stay ahead of the competition. One of the major factors contributing to the success of an Amazon e-commerce business is the effective integration of technology into the workflow, particularly in the realm of supply chain management. By leveraging cutting-edge Amazon Seller Technology Integration into your processes, you can improve overall efficiency, streamline operations, and ultimately achieve higher customer satisfaction.
Having an understanding of the latest industry developments and integrating them into your business is essential to growing and developing as an Amazon seller. Moreover, proper technology implementation can help businesses like yours effectively monitor, manage, and optimize your supply chain processes, resulting in a more organized and efficient system that translates to better customer experiences.
So, how do you find the right technology to suit your needs, and more importantly, how can you ensure seamless integration into your day-to-day operations? The answer lies in partnering with a 3PL warehouse provider like FBA Prep Logistics, which specializes in offering tailored solutions backed by robust technology integration designed specifically for Amazon sellers.
In the sections that follow, we'll explore the various components of FBA Prep Logistics' technology-driven approach to warehouse and supply chain management. We'll discuss how leveraging its advanced Warehouse Management System (WMS), cloud-based inventory solutions, and seamless order fulfillment technologies can help you level up your Amazon e-commerce business in Pennsylvania. Finally, we'll highlight the invaluable communication and reporting tools that can further enhance your decision-making process, allowing your business to thrive.
So, let's dive in and discover the various ways in which FBA Prep Logistics can help you integrate technology into your Amazon Seller workflow in Pennsylvania, and why it's the ideal partner for optimizing your supply chain processes.
2. Warehouse Management System (WMS) offered by FBA Prep Logistics
As an Amazon seller, you know how critical it is to have an organized and efficient inventory system in place to see substantial growth in your e-commerce business. This is where the Warehouse Management System (WMS) by FBA Prep Logistics comes in handy. Our WMS is specifically designed for Amazon sellers, with a range of features that can help streamline and improve your inventory management, monitoring, and overall operational efficiency.
2.1 Customized WMS for Amazon Sellers
At FBA Prep Logistics, we understand that each Amazon seller is unique, and so are their requirements. That's why we offer a tailored WMS solution for Amazon Seller Technology Integration, which can be customized according to your business needs. Our WMS not only simplifies inventory management but also offers an enhanced level of control for e-commerce businesses.
2.2 Easy-to-Use Dashboard
One of the many attractive features of our WMS is its intuitive, user-friendly dashboard. The easy-to-navigate interface allows you to monitor and manage various aspects of your inventory, including receiving, storage, picking, packing, and shipping. This centralized system ensures that you have a complete view of your operational processes at all times.
2.3 Real-time Inventory Updates
As an Amazon seller, you need to stay on top of your inventory at all times. Our WMS provides real-time updates on inventory levels, ensuring that you know what products are in stock, low on stock, or out of stock. This allows you to make informed decisions when it comes to ordering, forecasting, and stocking new products.
2.4 Seamless Integration with Amazon Seller Central
Our WMS has been designed with Amazon Seller Technology Integration in mind, which means that it seamlessly connects with your Amazon Seller Central account. This saves you time and effort, as you won't have to manually update inventory information or deal with data discrepancies.
2.5 Advanced Reporting Features
FBA Prep Logistics' WMS also offers advanced reporting features, giving you access to valuable data about your inventory and sales performance. With detailed reports on inventory turnover, order fulfillment rates, and much more, you can make data-driven decisions that help grow your business.
2.6 Scalable Solution for Growing Amazon Businesses
As your Amazon business grows, so does the need for a more robust and scalable inventory management solution. Our WMS is designed to grow with your e-commerce business, ensuring that it remains a reliable partner in your journey towards success.
2.7 Dedicated Support Team
To top it all off, FBA Prep Logistics offers a dedicated support team that is always available to assist you with any WMS-related queries and issues you may come across. This ensures that your business runs smoothly and stays ahead of the competition.
In conclusion, implementing FBA Prep Logistics' Warehouse Management System in your Amazon seller workflow can provide numerous benefits, such as improved inventory management and monitoring, seamless integration with Amazon Seller Central, enhanced operational efficiency, and a scalable solution that grows with your business. By choosing FBA Prep Logistics as your 3PL warehouse partner, you gain access to a comprehensive, user-friendly, and customizable WMS solution that can help take your e-commerce business to new heights.
3. Cloud-based Solutions for Seamless Inventory Tracking
In today's fast-paced e-commerce landscape, real-time access to vital inventory data has become crucial to success for Amazon sellers. That's where FBA Prep Logistics' cloud-based inventory tracking system comes into play. Our advanced solutions ensure that you stay ahead of the game by providing you with real-time updates and insights into your inventory. In this section, we will talk about the advantages of FBA Prep Logistics' cloud-based solutions and how they can significantly improve your e-commerce business operations.
3.1. 24/7 Access to Real-time Inventory Data
One of the major benefits of our cloud-based solution is that it allows Amazon sellers to monitor their inventory levels in real-time, 24/7. With this level of access, you can make informed decisions based on accurate and up-to-date data. This means that you can promptly address any inventory discrepancies, overlap, or shortages, enabling you to maintain an optimal inventory level for your business – a crucial factor in e-commerce success.
3.2. Data Syncing Across Multiple Channels
An additional perk of FBA Prep Logistics' Amazon Seller Technology Integration is that your inventory data is automatically synced across multiple sales channels and marketplaces. This ensures consistent and real-time updates so that you can stay on top of your stock levels and avoid overselling or stock-outs, regardless of the platform you're selling on.
3.3. Automatic Alerts and Notifications
Our cloud-based inventory solution has a built-in notification system that keeps you in the loop when it comes to critical inventory events. Things such as low stock levels or potential stock-outs trigger automatic alerts, allowing you to take immediate action and ensure stock availability for your customers. The result is a smoother overall shopping experience, leading to increased customer satisfaction and loyalty.
3.4. Streamlined Inventory Management Processes
Thanks to our innovative cloud-based system, managing inventory has never been easier. Gone are the days when you had to spend countless hours on manual inventory tasks – the FBA Prep Logistics platform automates many of these tedious tasks. Our system simplifies the overall inventory management process, reducing both time and errors, allowing you to focus on other important aspects of your business.
3.5. Detailed Inventory Reporting
A crucial aspect of successful inventory management is the ability to analyze data and make data-driven decisions. Our cloud-based solution offers detailed inventory reporting with customizable viewing options, allowing you to gain insights into your best-selling products, stock levels, and sales performance. This empowers you to fine-tune your inventory strategy, leading to a more efficient supply chain and better overall business performance.
3.6. Secure Data Storage and Backups
We understand that your inventory data is a vital asset to your Amazon e-commerce business, which is why FBA Prep Logistics takes utmost care in ensuring data security. Our cloud-based platform offers secure data storage and regular automated backups, protecting your valuable inventory information and giving you a sense of security and peace of mind.
3.7. Easy Scalability
As your e-commerce business grows and evolves, our cloud-based inventory solution can grow with you. The flexible architecture of the FBA Prep Logistics platform makes it easy to scale up or down according to your changing needs, ensuring seamless integration as your business expands.
In conclusion, the cloud-based inventory tracking solution offered by FBA Prep Logistics provides a multitude of benefits aimed at improving your e-commerce business operations. Real-time inventory visibility, automatic data syncing, detailed reporting, and easy scalability are just a few of the many advantages that make our system an essential tool for Amazon sellers looking to optimize their supply chain management processes. Partner with us and begin your journey towards a more efficient and successful Amazon seller workflow in Pennsylvania.
Order Fulfillment and Shipping Technology for Faster, More Accurate Deliveries
When it comes to running an Amazon e-commerce business, fast and accurate order fulfillment is paramount for maintaining customer satisfaction and a competitive edge. At FBA Prep Logistics, we understand the importance of providing streamlined order processing and delivery solutions that cater specifically to the needs of Amazon sellers. Below, we outline the advanced fulfillment and shipping technologies used by FBA Prep Logistics to facilitate seamless order processing, accurate picking and packing, and reduced delivery times.
4.1 Cutting-Edge Order Fulfillment Technology
As a key component of our Amazon Seller Technology Integration, FBA Prep Logistics utilizes a state-of-the-art warehouse management system (WMS) designed to optimize order accuracy and productivity. This technology allows us to handle high order volumes while maintaining meticulous attention to detail.
4.1.1 Barcode Scanning Systems
FBA Prep Logistics employs barcode scanning systems to maximize order accuracy throughout the order fulfillment process. The use of barcode scanners ensures correct items are picked and packed, minimizing mistakes and preventing shipment delays.
4.1.2 Batch Picking
Batch picking is another method that we employ to streamline our order fulfillment process. By grouping multiple orders together, we can efficiently pick multiple items simultaneously, increasing overall productivity and reducing turnaround times for orders.
4.2 Advanced Shipping Technology
In addition to order fulfillment technologies, FBA Prep Logistics leverages cutting-edge shipping technologies to guarantee prompt and precise deliveries.
4.2.1 Real-time Shipping Rate Calculations
Using sophisticated shipping software, FBA Prep Logistics calculates real-time shipping rates from multiple carriers. This allows us to offer Amazon sellers the most competitive shipping rates while choosing the fastest and most reliable delivery options.
4.2.2 Automated Label Generation and Packing Slips
Our advanced shipping technology integrates with our WMS to generate accurate shipping labels and packing slips, ensuring that orders are correctly labeled and destined for the proper location. This eliminates potential delivery errors and ensures a positive customer experience.
4.2.3 Tracking and Delivery Confirmation
FBA Prep Logistics provides tracking information for all shipments, allowing Amazon sellers to monitor the delivery status of their orders in real-time. This enhances overall customer satisfaction by enabling open communication and proactive issue resolution.
4.3 Customized Packaging Solutions
FBA Prep Logistics offers tailored packaging solutions to fulfill specific Amazon seller requirements and preferences, from simple poly mailers to customized branded boxes. Our goal is to enhance the unboxing experience and support your brand image.
4.3.1 Product-specific Packaging
Certain products require specific packaging to ensure the safe transportation of Amazon sellers' inventory to customers. FBA Prep Logistics has the expertise and resources to handle a wide range of product types, including fragile and high-value items, providing the appropriate packaging solutions to ensure product integrity.
4.3.2 Environmentally-friendly Options
As part of our commitment to promoting sustainable practices, FBA Prep Logistics offers environmentally-friendly packaging options, such as recyclable and biodegradable materials. This not only benefits the environment but also creates a positive impression of responsibility and sustainability with customers.
In conclusion, FBA Prep Logistics leverages Amazon Seller Technology Integration to provide an unparalleled order fulfillment and shipping experience for e-commerce businesses. Our advanced warehouse management systems, fulfillment technology, and shipping solutions deliver consistent order accuracy and reduced delivery times, contributing to the profitability and overall success of our Amazon seller partners. Partnering with FBA Prep Logistics in Pennsylvania ensures a seamless, efficient, and enhanced customer experience, solidifying your reputation as a reliable and trustworthy Amazon seller.
5. Enhancing Communication and Reporting Through Technology Integration
In the world of e-commerce, efficient communication and reporting play a crucial role in the overall success of Amazon seller businesses. Technology integration platforms offered by FBA Prep Logistics ensure that communication channels remain smooth and uninterrupted. In addition, they provide the necessary real-time reporting that helps enhance your business performance. Below, we will discuss the various ways that FBA Prep Logistics help Amazon sellers to improve their communication and reporting processes.
5.1 Customized Dashboard for Better Insights
FBA Prep Logistics provides a customized dashboard tailored to the specific needs of your e-commerce business. This dashboard enables real-time access to all critical performance indicators, which can help Amazon sellers make informed decisions. You can view all the essential data, including orders, inventory levels, shipment tracking, and customer reviews, all in one place. This centralized access to crucial information enhances the communication and reporting flow for your Amazon Seller Technology Integration.
5.2 Automated Alerts and Notifications
By integrating technology into your Amazon selling workflow, you gain access to automated alerts and notifications. FBA Prep Logistics ensures that you stay informed about any significant changes or updates in your inventory, orders, or returns. These alerts can save resources and time, as they allow you to respond quickly to any urgent issues in your supply chain process.
5.3 Real-Time Order and Inventory Tracking
Tracking your orders and inventory in real time has never been easier, thanks to the technology integration provided by FBA Prep Logistics. Their advanced WMS system not only manages your inventory with precision but also provides real-time updates on the stock levels and order status. By having access to real-time data, you gain insights into your business's performance, allowing you to make proactive decisions on restocking and order fulfillment.
5.4 Detailed Reports and Analytics
With the help of FBA Prep Logistics, you can generate detailed reports and analytics that provide comprehensive insights into your business's performance. These reports enable you to monitor essential metrics, such as sales growth, return on investment, customer satisfaction, and more. By leveraging these data-driven insights, you can optimize your product selection, pricing strategies, and marketing efforts to drive improved performance for your e-commerce business.
5.5 Personalized Communication Channels
Streamlined communication is critical for your Amazon business. FBA Prep Logistics offers personalized communication channels tailored to your needs, which can help improve workflow efficiency and reduce response time in addressing any issues related to your supply chain. By simplifying your communication processes, FBA Prep Logistics ensures that you remain at the forefront of customer satisfaction and support.
5.6 Data-Driven Decision-Making
A robust technology integration platform empowers e-commerce businesses to make data-driven decisions. Collaborating with FBA Prep Logistics means you have access to all the vital data required to make informed choices that benefit your business. Whether it's identifying customer trends, optimizing inventory levels, or addressing customer concerns, data-driven decision-making can propel your Amazon business to new heights.
Ultimately, leveraging technology integration to enhance communication and reporting processes is essential for Amazon sellers who want to create a successful e-commerce business. Through the top-notch services provided by FBA Prep Logistics, you will not only gain access to seamless technology integration but also a reliable partner who is committed to helping you achieve growth and success. By using technology to improve your Amazon seller workflow, you can take your e-commerce business to the next level. So, why wait? Give FBA Prep Logistics a shot and experience the impact of technology integration for yourself.
FAQs about Integrating Technology into Your Amazon Seller Workflow with FBA Prep Logistics
Q1: What makes FBA Prep Logistics warehouse management system (WMS) unique for Amazon sellers?

A1: FBA Prep Logistics' WMS is specifically designed for Amazon sellers, offering unique features like streamlined inventory management, real-time monitoring, and seamless integration with Amazon's platform. This helps sellers to efficiently manage their supply chain and focus on growing their business.
Q2: How does FBA Prep Logistics' cloud-based inventory solution benefit my e-commerce business?

A2: Cloud-based inventory solutions like the one offered by FBA Prep Logistics provide real-time access to your inventory data, enabling you to make quick and informed decisions. This helps in effective management of your stock, reducing the risk of stock-outs or overstocking, and ultimately leading to better business performance.
Q3: How do FBA Prep Logistics' advanced fulfillment and shipping technologies improve customer experience?

A3: FBA Prep Logistics uses advanced technologies for order fulfillment and shipping, ensuring seamless order processing, accurate picking and packing, and reduced delivery times. This results in faster deliveries, fewer errors, and a better overall experience for your customers.
Q4: What benefits do the customized communication and reporting tools provided by FBA Prep Logistics offer to Amazon sellers?

A4: Customized communication and reporting tools offered by FBA Prep Logistics enhance the flow of information between sellers and the 3PL, giving you better insights into your business performance. This fosters data-driven decision-making and facilitates collaboration for better supply chain management.
Q5: Why should I choose FBA Prep Logistics as my 3PL partner for my Amazon e-commerce business in Pennsylvania?

A5: FBA Prep Logistics is an ideal partner for Amazon sellers in Pennsylvania due to their expertise in technology integration, tailored solutions, and commitment to providing exceptional support. By working with FBA Prep Logistics, you can optimize your workflow, ensuring your e-commerce business runs smoothly and efficiently.