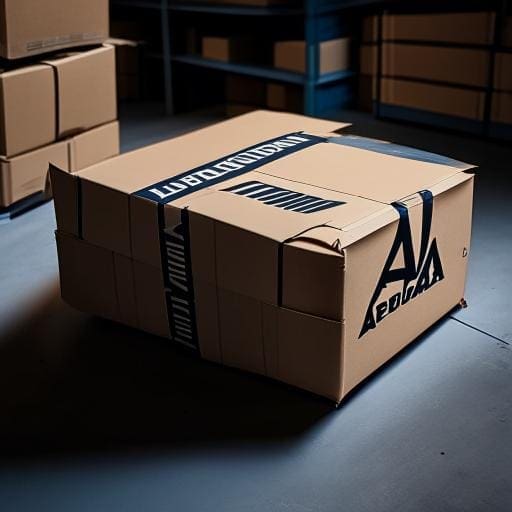 Introduction: The Game-Changer in E-commerce – Amazon FBA Prep Centers
The world of e-commerce has evolved considerably in the past few years, and Amazon FBA Prep Centers have undeniably become a game-changer in the industry. By streamlining the fulfillment process and providing a range of services tailored for e-commerce businesses, Amazon FBA Prep Centers have become an indispensable part of the modern e-commerce landscape. This article will discuss the benefits of partnering with an Amazon Prep Center near you, such as our very own FBA Prep Logistics located in Bristol, PA.
So, what exactly is an Amazon FBA Prep Center? An FBA (Fulfillment by Amazon) Prep Center is a service provider that assists e-commerce sellers with their inventory management, packaging, labeling, and shipment needs. By partnering with a reliably efficient Amazon Prep Center near you, you can focus on growing your e-commerce business while leaving the logistical aspects of inventory fulfillment to the experts.
In this article, we'll dive deep into the following topics and explain how a nearby Amazon Prep Center like FBA Prep Logistics is the perfect solution for your e-commerce business:
Saving time and resources by streamlining your fulfillment process
Receiving expertise in inventory management and FBA compliance
Enhancing your customer experience and increasing sales
Why FBA Prep Logistics is the perfect Amazon Prep Center for your business
Now that you know what an Amazon FBA Prep Center is, let's delve into how partnering with a nearby Prep Center can help you save time, resources, and ultimately, skyrocket your e-commerce business to new heights.
Saving Time and Resources by Streamlining Your Fulfillment Process
Choosing an Amazon prep center near me will enable you to streamline your fulfillment process, thus saving you precious time and resources. In this fast-paced e-commerce world, time is of the essence, and partnering with FBA Prep Logistics, a nearby Amazon FBA prep center located in Bristol, PA, will elevate your e-commerce business to new heights. Here are the main factors to consider when deciding on the best Amazon FBA prep center for your business.
Reduction in Shipping Time
Partnering with a nearby Amazon FBA prep center significantly reduces the shipping time of your products. This is because your inventory's transportation distances are shortened, making it easier to replenish your Amazon FBA inventory and ensuring you're never out of stock. Not only will this make your e-commerce business more efficient, but it will also contribute to increased sales and customer satisfaction. Plus, with FBA Prep Logistics' efficient PA order fulfillment services, you can rest assured your e-commerce orders will always reach their destination on time.
Cost Savings on Shipping and Logistics
With the reduced shipping distances, you will experience significant cost savings on shipping and logistics. Outsourcing your fulfillment process to a nearby Amazon FBA prep center will eliminate the need to invest heavily in warehousing, staff, and other supply chain management resources. FBA Prep Logistics offers competitive e-commerce fulfillment services on the East Coast, ensuring your business thrives without breaking the bank.
Faster Processing and Turnaround Times
FBA Prep Logistics excels in providing quick order processing and turnaround times, ensuring that your products are ready to ship to customers as soon as an order is placed. Quick processing times are essential in the world of e-commerce; customers demand rapid delivery of their orders. With our local presence, FBA Prep Logistics significantly minimizes unnecessary delays, ensuring your customers are happy and your business's reputation remains impeccable.
Enhanced Communication and Faster Problem Resolution
Effective communication is critical in any business relationship. Partnering with an Amazon prep center near me means you can easily have face-to-face meetings or site visits if required for discussing strategies, issues, and day-to-day operations. This direct communication channel allows for faster problem resolution, giving you peace of mind and ensuring a smooth customer experience.
Automation and Seamless Integration with Amazon
FBA Prep Logistics offers automated systems that seamlessly integrate with the Amazon platform, simplifying your inventory and order management. This means that your orders will be processed and shipped without any hiccups, enhancing customer satisfaction and giving you an edge over your competitors. Check out our comprehensive guide on e-commerce logistics in the East Coast for more insights into how FBA Prep Logistics makes inventory management effortless.
Minimizing Delays and Unforeseen Hindrances
In the e-commerce world, unforeseen delays can be costly and may lead to negative customer feedback, impacting your ratings and rankings on Amazon. Being in close proximity to an Amazon prep center like FBA Prep Logistics allows you to be more vigilant and proactive in identifying and resolving any potential delays or hindrances. This ensures that your customers get their orders on time, every time.
In conclusion, partnering with an Amazon prep center near me like FBA Prep Logistics provides significant time and cost savings, enhances your customer experience, and allows you to focus on other aspects of your e-commerce business. By consolidating inventory and order processing in one location, you can streamline your fulfillment process and reap the rewards of faster shipping and lower logistics costs. So, why wait? It's time to unlock your business's potential with a reliable and efficient Amazon FBA partner like FBA Prep Logistics.
3. Receive Expertise in Inventory Management and FBA Compliance
3.1 Harness the Power of Professional Inventory Management
Searching for an Amazon prep center near me is not just about saving time on shipping and processing; it's also about finding a trustworthy partner that can provide expertise in inventory management. At FBA Prep Logistics, we understand the importance of ensuring products are well-organized and systematically tracked to oversee stock levels accurately and manage reordering requirements.
3.1.1 Stay in Control of Your Inventory
With our advanced inventory management system, you can have real-time access to essential data points such as stock levels, SKU information, and inbound/outbound shipment status – ensuring that every product detail is meticulously addressed to keep you in control. Our customizable software allows rapid inventory updates, reducing the risk of overselling or stock-outs.
3.1.2 Inventory Problem? We've Got You Covered
Imagine a scenario where one of your best-selling products runs out of stock, and you didn't notice it in time. An effective inventory management system is all about proactive damage control and finding ways to tackle such situations head-on. With FBA Prep Logistics, you not only receive an alert when your inventory is running low, but we also assist you in developing contingency plans to keep your sales steady and minimize disruptions.
3.2 Maintain Compliance with Amazon's FBA Requirements
If you've been in the e-commerce game long enough, you probably know that non-compliance with Amazon's FBA requirements can result in expensive penalties, delays, and even account suspensions. It's essential to select an Amazon prep center that can help you maintain FBA compliance without breaking a sweat.
3.2.1 Expertise in FBA Compliance
At FBA Prep Logistics, our team comprises professionals adept at handling Amazon's FBA requirements, ensuring every aspect of your business adheres to the guidelines. Our familiarity with Amazon's policies allows us to keep abreast of ever-evolving regulations and provide your business the necessary support to stay compliant.
3.2.2 Avert Costly Penalties and Account Suspensions
Non-compliance with FBA requirements can lead to dire consequences. With FBA Prep Logistics' expertise, you can steer clear of expensive penalties and account suspensions by ensuring your products adhere to packaging, labeling, and shipping requirements. Our team's keen eye for detail helps you streamline your operations and maintain a spotless FBA performance record.
3.3 Consistently Ace Your Inspections with Quality Control
In addition to offering expertise in inventory management and FBA compliance, FBA Prep Logistics also places a premium on quality control. Our dedicated staff conducts thorough inspections at every step of the process – from receiving inventory to in-house storage, right up until shipping your products.
3.3.1 Zero Tolerance for Defects and Discrepancies
Our warehouse team is trained to identify and rectify defects, discrepancies, and potential issues before they become a headache for you and your customers. By partnering with FBA Prep Logistics, not only do you maintain your brand's reputation, but you also ensure a seamless experience for your customers on Amazon.
3.3.2 Adherence to Industry Standards
Our Amazon prep center employs industry best practices and strict protocols to adhere to compliance standards and deliver superior results. With the backing of a competent team from FBA Prep Logistics, you can rest assured that your inventory is in skilled hands.
In Conclusion: FBA Prep Logistics – Your Ultimate Solution for Inventory Management and Compliance
When looking for an Amazon prep center near me, the top priority should always be to find a trusted partner with mastery over inventory management and FBA compliance. With FBA Prep Logistics, you get the expertise, seamless operations, and top-notch quality control you need for your e-commerce business.
Why continue to struggle with managing inventory and staying compliant? Experience the peace of mind that comes with partnering with FBA Prep Logistics by reaching out to us for a personalized consultation today.
Enhance Your Customer Experience and Increase Sales
It's essential to know how critical a top-notch customer experience is to your e-commerce business. When you choose the perfect Amazon prep center near me, such as FBA Prep Logistics, you are not just partnering with a reliable fulfillment service provider; you're investing in a better experience for your customers. In this section, we'll dive into how turning to FBA Prep Logistics can help improve customer satisfaction, leading to an uptick in your overall sales and customer retention.
Quicker Order Processing and Delivery Times
By selecting an Amazon prep center near your e-commerce business, you are simplifying logistics and reducing transit times. This becomes a game-changer for meeting customer expectations regarding delivery speed. Working with FBA Prep Logistics, you can ensure that orders are processed faster and shipped promptly, giving your customers the experience they desire.
One major benefit of utilizing FBA Prep Logistics is its strategic location in Bristol, PA. Being close to major transportation hubs enables us to provide prompt services, making a big difference when it comes to meeting those critical delivery deadlines.
Positive Impact on Reviews and Ratings
When customers receive their orders quickly and with no hassle, they are more likely to leave positive feedback and recommendations. These ratings directly affect your sales potential, as potential customers often rely on reviews and ratings to inform their purchase decisions. FBA Prep Logistics is committed to maintaining a high level of performance, ensuring that your products get into customers' hands as quickly and smoothly as possible.
In essence, partnering with us allows you to capitalize on positive reviews, which can lead to an increase in sales and natural growth in your e-commerce business.
Enhancing Customer Retention through Personalized Services
In today's competitive e-commerce world, it's essential not just to win over new customers but also to retain existing ones. FBA Prep Logistics understands how crucial repeat business is to your success. Our team is committed to providing the personalized services you need to ensure the best possible customer experience.
We handle everything from order updates to real-time tracking, ensuring your clients receive timely information about their orders. Better communication translates to higher customer satisfaction rates, which ultimately results in improved customer loyalty and retention.
Seamless Returns Management
Returns are an unavoidable part of the e-commerce business. However, a poorly managed returns process can negatively impact customer satisfaction and may result in losing a customer forever. FBA Prep Logistics takes the hassle out of returns management by providing a smooth and seamless process, helping you maintain your customers' trust and satisfaction.
Our expertise in handling returns will ensure that your customers enjoy a stress-free experience, which is vital for encouraging repeat business and maintaining a positive reputation. With FBA Prep Logistics handling returns efficiently, you can be confident that your customers will keep coming back for more.
Focusing on Continuous Improvement
As a forward-thinking Amazon prep center, FBA Prep Logistics is consistently working on refining and improving its practices to ensure that your e-commerce business remains ahead of the curve. By encouraging feedback and proactively addressing any issues that may arise, we can continuously work on providing a better experience for your customers. When you partner with us, you are opting for an evolving service that is dedicated to maintaining the highest standards of quality and customer satisfaction.
In conclusion, partnering with FBA Prep Logistics, a nearby Amazon FBA prep center, has a direct and positive impact on your customer experience, reviews, ratings, customer retention, and ultimately your sales. By choosing us as your 3PL warehouse, you are making an investment in the growth and success of your e-commerce business. So, why wait? Opt for FBA Prep Logistics today and enjoy the benefits of streamlined fulfillment and an enhanced customer experience.
5. Why FBA Prep Logistics is the Perfect Amazon Prep Center for Your Business
By now, you understand the importance of selecting a top-notch Amazon prep center near me to streamline your e-commerce business. So, let's delve into why FBA Prep Logistics is the best choice for an efficient, cost-effective, and growth-oriented solution that caters to all aspects of your fulfillment process.
5.1. Extensive Experience in the E-commerce Industry
FBA Prep Logistics has years of experience in the e-commerce industry, specifically handling Amazon FBA businesses. Our skilled professionals understand the ins and outs of Amazon's requirements and marketplace dynamics, enabling us to expertly guide you through every step of your fulfillment process. In addition, our knowledge of both domestic and international shipping, customs, and other logistical aspects ensures your inventory moves seamlessly from point A to point B without any hiccups.
5.2. Customizable Solutions Tailored to Your Needs
We understand that each business is unique, with varying demands and goals. That's why FBA Prep Logistics offers customizable warehousing and fulfillment solutions designed specifically to suit your business requirements. We provide flexible storage and order processing options and cater to both small businesses and established corporations. By analyzing your current needs and future growth projections, we can tailor our services to help optimize your operations and improve overall efficiency.
5.3. Advanced Technology for Inventory Management and Order Processing
At FBA Prep Logistics, we're committed to leveraging cutting-edge technology to simplify and streamline the fulfillment process. Our advanced inventory management system allows you to monitor your stock levels and order status in real-time, offering complete transparency and control over your assets. Furthermore, our order processing system ensures your orders are swiftly and accurately picked, packed, and shipped, resulting in reduced errors and enhanced customer satisfaction.
5.4. Comprehensive FBA Prep Services
As an "Amazon prep center near me" you can trust, FBA Prep Logistics offers end-to-end FBA prep services, including product inspection, labeling, bundling, and packaging, all compliant with Amazon's FBA requirements. Moreover, our expert team is skilled in handling special product requirements or complex scenarios, ensuring hassle-free shipments and storage at Amazon's distribution centers.
5.5. Quick & Reliable Shipping Services
Our strategic location in Bristol, PA, grants us easy access to major transportation routes, allowing us to expedite shipping and handling to deliver your products to your customers as quickly as possible. Furthermore, we have established partnerships with leading carriers and shipping providers to offer competitive shipping rates and reliable services, ensuring seamless order fulfillment and delivering a positive impact on your bottom line.
5.6. Dedicated & Responsive Support Team
FBA Prep Logistics believes that communication is key to maintaining a successful partnership, which is why our dedicated support team is always available to answer your questions or address any concerns you may have. We understand the fast-paced nature of the e-commerce industry and strive to provide prompt, accurate, and responsive assistance, ensuring a smooth and stress-free experience for you and your business.
Making the Right Choice for Your Business
With FBA Prep Logistics as your preferred Amazon prep center near me, you'll benefit from a powerful combination of experience, technology, and customizable solutions that cater to your specific needs. Choose to partner with us for your warehousing and fulfillment needs, and unlock the potential to improve your operational efficiency, enhance customer experience, maintain FBA compliance, and ultimately, drive sales and growth for your e-commerce business. So, are you ready to maximize success and elevate your brand to new heights? Reach out to FBA Prep Logistics today, and let's kick start our journey to success together!



Frequently Asked Questions</h2>

<ul>
  <li><strong>What services does FBA Prep Logistics provide?</strong>
    <p>FBA Prep Logistics offers a range of services including inventory management, FBA compliance, product receiving and inspection, labeling and packaging, shipping, returns handling, and more. Our experienced team helps ensure a smooth and efficient fulfillment process for your e-commerce business.</p>
  </li>
  <li><strong>How does FBA Prep Logistics ensure compliance with Amazon FBA requirements?</strong>
    <p>Our team stays up-to-date with Amazon's ever-changing FBA requirements and guidelines, ensuring that your products are always prepared and handled according to their standards. This helps prevent costly penalties and possible delays in processing and shipping.</p>
  </li>
  <li><strong>What are the benefits of choosing a nearby Amazon FBA prep center?</strong>
    <p>Partnering with a nearby FBA prep center like FBA Prep Logistics can save you time and resources, expedite the shipment of your products to Amazon, and boost customer satisfaction with faster delivery times. Plus, you can enjoy the professional expertise of our team to manage your inventory and ensure compliance.</p>
  </li>
  <li><strong>Do I need to arrange transportation to ship my products to FBA Prep Logistics?</strong>
    <p>FBA Prep Logistics can facilitate the transportation of your products from your location to our warehouse in Bristol, PA. Just contact our team, and we would be happy to discuss the details and offer seamless solutions tailored to your specific needs.</p>
  </li>
  <li><strong>How does FBA Prep Logistics contribute to enhancing customer experience and boosting sales?</strong>
    <p>By ensuring your products are processed and shipped in a timely manner, FBA Prep Logistics helps improve delivery times, which is critical to customer satisfaction. This can lead to higher ratings and reviews, repeat purchases, and an increase in overall sales.</p>
  </li>
</ul>

<script type="application/ld+json">
{
  "@context": "https://schema.org",
  "@type": "FAQPage",
  "mainEntity": [
    {
      "@type": "Question",
      "name": "What services does FBA Prep Logistics provide?",
      "acceptedAnswer": {
        "@type": "Answer",
        "text": "FBA Prep Logistics offers a range of services including inventory management, FBA compliance, product receiving and inspection, labeling and packaging, shipping, returns handling, and more. Our experienced team helps ensure a smooth and efficient fulfillment process for your e-commerce business."
      }
    },
    {
      "@type": "Question",
      "name": "How does FBA Prep Logistics ensure compliance with Amazon FBA requirements?",
      "acceptedAnswer": {
        "@type": "Answer",
        "text": "Our team stays up-to-date with Amazon's ever-changing FBA requirements and guidelines, ensuring that your products are always prepared and handled according to their standards. This helps prevent costly penalties and possible delays in processing and shipping."
      }
    },
    {
      "@type": "Question",
      "name": "What are the benefits of choosing a nearby Amazon FBA prep center?",
      "acceptedAnswer": {
        "@type": "Answer",
        "text": "Partnering with a nearby FBA prep center like FBA Prep Logistics can save you time and resources, expedite the shipment of your products to Amazon, and boost customer satisfaction with faster delivery times. Plus, you can enjoy the professional expertise of our team to manage your inventory and ensure compliance."
      }
    },
    {
      "@type": "Question",
      "name": "Do I need to arrange transportation to ship my products to FBA Prep Logistics?",
      "acceptedAnswer": {
        "@type": "Answer",
        "text": "FBA Prep Logistics can facilitate the transportation of your products from your location to our warehouse in Bristol, PA. Just contact our team, and we would be happy to discuss the details and offer seamless solutions tailored to your specific needs."
      }
    },
    {
      "@type": "Question",
      "name": "How does FBA Prep Logistics contribute to enhancing customer experience and boosting sales?",
      "acceptedAnswer": {
        "@type": "Answer",
        "text": "By ensuring your products are processed and shipped in a timely manner, FBA Prep Logistics helps improve delivery times, which is critical to customer satisfaction. This can lead to higher ratings and reviews, repeat purchases, and an increase in overall sales."
      }
    }
  ]
}
</script>