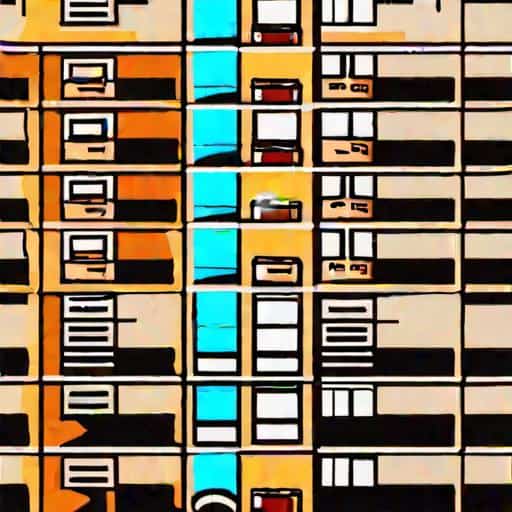 Introduction
Why FBA Prep Services Matter for Amazon Sellers
As an Amazon seller, you understand how critical it is to ensure your products are well-prepared and ready for fulfillment through Amazon's vast distribution network. That's where FBA Prep Services come into play. These services are essential in helping sellers not only meet Amazon's strict guidelines but also pave the way for a smoother and more efficient selling experience.
Introducing FBA Prep Logistics, one of the leading 3PL warehouses located in Bristol, PA, that specializes in providing top-notch FBA Prep Services. As a digital marketing assistant here, I've witnessed how our services have made a significant impact on medium-sized e-commerce businesses, most of which were new to supply chain management and had never used a 3PL before.
In this article, we'll explore the importance of efficient FBA Prep Services for Amazon sellers, dive into the comprehensive services we offer at FBA Prep Logistics, and highlight the numerous benefits of choosing us as your go-to 3PL warehouse. We'll even walk you through the process of getting started with FBA Prep Logistics and how reaching out to us can result in personalized assistance and tailored solutions that will optimize your supply chain management journey. So let's get started!
Importance of Efficient FBA Prep for Amazon Sellers
In the competitive world of online selling, especially on Amazon.com, having an efficient and smooth operation helps to remain a step ahead of your competitors. As an Amazon seller, the importance of effective FBA Prep Services cannot be overstated. Proper FBA prep contributes to boosting your sales and improving customer satisfaction rates, both of which are crucial for long-term success. This section focuses on the significant role that proper FBA prep plays in your Amazon business and how FBA Prep Logistics (a top-tier 3PL warehouse located in Bristol, PA) ensures your products are expertly prepared for shipment to Amazon fulfillment centers.
Improved Sales Performance and Customer Reviews
By using FBA Prep Services, you can enhance the quality and consistency of your product listings. Accurate and timely preparation of your shipments ensures that your inventory reaches Amazon's fulfillment centers in the best possible condition. As a result, this will lead to quicker processing times, resulting in faster delivery to customers and better reviews. A higher rating on Amazon typically translates to higher sales due to increased visibility on search results and a more trustworthy online presence.
Reduced Returns and Refunds
As an e-commerce business owner, returns and refunds can significantly impact your profit margins. With the assistance of a specialized FBA Prep Services provider such as FBA Prep Logistics, you can reduce these losses by ensuring that your products meet Amazon's specific requirements for packaging, labeling, and bundling. This comprehensive approach helps to minimize the risk of returns due to damaged goods, ultimately saving you valuable time and money.
Streamlined Inventory Management and Scalability
When done right, FBA Prep Services streamline your inventory management process, making it more efficient and freeing up essential resources for you to focus on growing your business. As you scale up your operations, FBA Prep Logistics has the expertise, tools, and space to accommodate your increasing inventory and shipment needs. By streamlining your supply chain, you can better allocate your resources and drive business growth.
Compliance with Amazon's Strict Requirements
Amazon is known for its stringent rules and regulations for sellers using FBA. If your shipments are not prepared according to these guidelines, you may encounter problems such as additional fees, shipment rejections, or even account suspensions. FBA Prep Logistics has extensive experience ensuring that your products are prepared in compliance with Amazon's ever-changing requirements, helping you avoid any potential pitfalls along the way.
Greater Focus on Your Core Business
Perhaps the most significant advantage of partnering with FBA Prep Logistics for your FBA Prep Services is that it allows you to concentrate on your core business functions. By outsourcing these essential tasks to experts in the field, you can invest more time and energy in product research, marketing, and driving revenue. This, in turn, will help you capitalize on new opportunities and achieve a competitive edge in the Amazon marketplace.
In conclusion, efficient FBA prep is a vital component of any successful Amazon selling journey. By partnering with an experienced and knowledgeable 3PL warehouse like FBA Prep Logistics, you gain access to a reliable team of professionals who ensure that your products are consistently prepared to Amazon's high standards. With their comprehensive services and dedicated support, your e-commerce business can thrive, offering improved sales performance, streamlined inventory management, and bettter customer satisfaction.
III. Comprehensive Services Offered by FBA Prep Logistics
3.1. Receiving
At FBA Prep Logistics, our experienced team knows that managing a successful e-commerce business begins with accurate and efficient product receiving. Our streamlined process ensures that your shipments are received, documented, and inventoried quickly so that you can focus on selling and satisfying customers. We'll keep you informed about any issues with your received inventory and help you take corrective action, giving you an edge over your competition.
3.2. Labeling
Proper labelling is crucial for Amazon FBA sellers, as it ensures that products are identified and tracked accurately. FBA Prep Services provided by our dedicated team ensure that your products are labeled correctly, adhering to Amazon's strict guidelines. This includes barcode and FNSKU labeling to prevent costly mistakes and delays, allowing your products to become available for sale and shipment to customers faster.
3.3. Bundling
In retail, presentation really matters. FBA Prep Logistics understands the importance of bundling products together for attractive presentation, potential cost savings, and customer satisfaction. Our expert team is adept at creating product bundles that meet the unique needs of your e-commerce business, while complying with Amazon's requirements. Trust us to handle the logistical side of bundling – you won't be disappointed.
3.4. Storage
We understand that warehouse space is a major concern for e-commerce sellers. At FBA Prep Logistics, we offer scalable storage solutions that grow with your business. Our secure, climate-controlled facilities located in Bristol, PA offer flexible plans and rates to accommodate your specific requirements. This eliminates the need for you to invest in your own warehouse, giving you additional resources for other aspects of your business.
3.5. Packing and Shipping
FBA Prep Logistics takes pride in our efficient pick and pack service, where your products are carefully picked from the storage unit and securely packaged according to Amazon's guidelines. Our thorough quality checks ensure that your products are packaged precisely and shipped without errors or delays. With our optimized packing and shipping process, you can keep customer satisfaction high and your Amazon sales growing.
3.6. Custom Packaging Solutions
Businesses with unique shipping needs can benefit from our custom packaging solutions. FBA Prep Logistics is equipped to handle special packaging requirements that comply with Amazon's guidelines while keeping your products well-protected during transit. With our attention to detail, you can be confident that your products will reach customers in perfect condition.
3.7. Quality Control and Inspection
The reputation of your e-commerce business depends on the quality of your products. Our FBA Prep Services include thorough inspections and quality control measures to ensure that the products you send to Amazon are in top condition. If any issues are found, we'll help you identify and resolve them so that you can delight your customers and maintain a positive standing on Amazon.
3.8. Returns Processing and Management
Struggling with returned items can be time-consuming and complicated for Amazon sellers. FBA Prep Logistics offers efficient Amazon Reverse Logistics services to help you manage your returns process. Our expert team will inspect, sort, and document all returns, ensuring that your business can continue to thrive even when faced with setbacks.
3.9. Inventory Management and Tracking
Staying on top of your inventory levels is critical for managing a successful e-commerce business. FBA Prep Logistics offers advanced inventory tracking systems that keep you informed about your stock levels in real-time. This visibility allows you to make informed decisions about when to reorder products or adjust stock levels. Never worry about running out of stock or overstocking your inventory again.
Maximize Your Success with FBA Prep Logistics
FBA Prep Logistics understands Amazon's rules and regulations inside out and is committed to ensuring that e-commerce business owners get the most out of their endeavors. By partnering with us for your FBA Prep Services, you get peace of mind knowing that your products are handled by experts, while gaining the edge you need to succeed in the competitive online retail landscape.
IV. Benefits of Choosing FBA Prep Logistics
As a successful e-commerce business owner, you must already know that a seamless logistics system plays a crucial role in driving your growth, improving customer satisfaction, and keeping you ahead of your competitors. Partnering with FBA Prep Logistics for your FBA Prep Services offers several advantages that will help scale your business and simplify your supply chain processes. Let's take a look at some of the key benefits you can expect by choosing FBA Prep Logistics:
1. Time-Saving and Streamlined Operations
By utilizing FBA Prep Logistics' expertise, you can focus on growing your business and leave the time-consuming tasks of product receiving, labeling, bundling, and shipping to us. Our experienced team ensures your products are processed efficiently and accurately, helping you save time and reduce the chances of errors.
2. Cost Reduction and Increased Profit Margins
Partnering with FBA Prep Logistics will help you reduce various operational costs associated with warehousing and fulfillment. Our cost-effective pricing structure, combined with the benefits of our strategic location on the East Coast, ensures that your fulfillment and shipping expenses remain under control, allowing you to achieve higher profit margins on your products.
3. Scalability and Flexibility
FBA Prep Logistics provides scalable solutions designed to grow with your business. As your sales volume increases or fluctuates with seasonal trends, we adapt our services accordingly, ensuring you always have the necessary support and storage space. This level of flexibility allows you to focus on sales and marketing efforts, assured that your logistics will always keep pace.
4. Improved Inventory Management and Control
Our state-of-the-art inventory management system lets you track your products throughout the entire process, from receiving to shipping. This means you'll have real-time updates on stock levels and easily monitor incoming shipments, reducing the risk of inventory errors or stockouts that could negatively impact your Amazon seller ratings.
5. Efficient East Coast Fulfillment
Our Bristol, PA location offers unique advantages for e-commerce sellers targeting the East Coast market. With quick transit times and affordable shipping rates, FBA Prep Logistics is a strategic partner that aids in efficient order fulfillment for your Amazon business.
6. Enhanced Customer Satisfaction
With accurate and timely shipments, your customers will receive their orders in perfect condition and on time. This positive fulfillment experience will enhance customers' overall satisfaction, leading to higher chances of repeat business and positive reviews for your Amazon store.
7. Lower Amazon Storage Fees
Using FBA Prep Logistics as your warehousing partner helps you avoid costly, long-term Amazon storage fees by storing your inventory offsite. We offer affordable storage solutions that keep your inventory safe and ensure it reaches Amazon's fulfillment centers exactly when needed.
8. Expert Amazon Compliance Support
Our experienced team keeps itself updated with Amazon's ever-changing guidelines and requirements, ensuring that your products are always prepared and shipped in compliance with Amazon's rules. This will help you avoid costly penalties, delays, and account suspensions that may harm your e-commerce business in the long run.
9. Success Stories: Partnerships that Lead to Growth
Several medium-sized e-commerce sellers have partnered with FBA Prep Logistics and experienced significant growth, improved margins, and a hassle-free supply chain journey. Their success speaks to our commitment to supporting the expansion and prosperity of our partners.
10. Dedicated Support and Personalized Solutions
Finally, FBA Prep Logistics prides itself on offering personalized assistance and tailored solutions for each of our clients. We work closely with you to understand your unique needs and challenges and develop customized logistics strategies to optimize your Amazon business's supply chain journey.
In Conclusion
Ultimately, choosing FBA Prep Logistics for your FBA Prep Services will provide you with a competitive edge in the Amazon marketplace, offering several advantages in terms of efficiency, cost savings, and reliability. Our comprehensive solutions are designed to support your growth, ensuring you can focus on expanding your e-commerce business while leaving the complex logistics processes in expert hands. Don't hesitate to reach out, and let FBA Prep Logistics take your Amazon business to new heights.
V. How to Get Started with FBA Prep Logistics
Are you ready to boost your Amazon business to the next level with efficient FBA prep services that will save you time and money? Partner with FBA Prep Logistics today! The process is simple, seamless, and tailored to your specific needs. Let's dive into the step-by-step guide for getting started with FBA Prep Logistics.
Visit Our Website
Head over to the FBA Prep Logistics website to learn more about our services and understand how we can help your e-commerce business scale. While you're there, don't forget to check out our blog posts that cover a variety of relevant topics, such as Efficient PA Order Fulfillment Services for Your E-commerce Store and The Ultimate Guide to E-commerce Logistics in East Coast.
Contact Our Team
Reach out to our team of dedicated professionals who are ready to assist you with every step of your FBA journey. Our friendly customer service representatives will be happy to answer your queries and guide you in developing a customized plan that addresses the specific needs of your Amazon business.
Assess Your Requirements
Share your business requirements with our team, such as the types of products you sell, your inventory size, and any unique product preparation needs. This information will help us create a tailored solution for managing your FBA prep needs efficiently and effectively.
Review Our Service Offerings
FBA Prep Logistics offers a comprehensive range of services, including receiving, labeling, bundling, storage, and shipping. Explore each of these services in depth, and determine which ones best align with your business goals. Remember that our team is always available to answer any questions or concerns you have about our services.
Opt for the Best Service Plan
Once you've determined the services that will benefit your Amazon business, choose the appropriate service plan. At FBA Prep Logistics, we offer flexible plans to suit businesses of all sizes, so you can select the plan that best meets your needs and budget.
Send Your Inventory to Our Warehouse
Upon finalizing your service plan, prepare your inventory for shipment to our Bristol, PA warehouse. Our team will provide you with guidance and detailed instructions on how to do this correctly and efficiently.
Stay Updated With Your Inventory
Once your inventory arrives at our warehouse, our staff will expertly handle the FBA prep tasks as per your selected service plan. You can stay updated on your inventory status through our user-friendly online portal, which simplifies inventory tracking on your end.
Scale Your Business Confidently
With FBA Prep Logistics handling the critical aspects of FBA preparation and fulfillment, you can now focus on other important aspects of your e-commerce business, such as marketing, product research, and customer service. Watch your Amazon business grow exponentially as we take care of the nitty-gritty for you!
Embarking on this journey with FBA Prep Logistics is a powerful move to unlock the full potential of your Amazon business. Our experienced team is dedicated to providing top-notch FBA prep services that save you time, reduce costs, and boost overall customer satisfaction. Don't hesitate to reach out to us for personalized assistance and solutions tailored to your unique e-commerce needs. Scaling your Amazon business has never been easier – let FBA Prep Logistics be your one-stop-shop for all your FBA needs!
Frequently Asked Questions
1. Why is efficient FBA prep important for Amazon sellers?
Efficient FBA prep is crucial for Amazon sellers as it boosts sales and enhances customer satisfaction. Properly prepared shipments ensure that buyers receive their orders accurately and on time, which results in positive reviews and increased seller reputation. FBA Prep Logistics excels at providing these valuable services, allowing e-commerce businesses to focus on growth and expansion.
2. What services does FBA Prep Logistics provide?
FBA Prep Logistics offers a comprehensive range of services that include receiving, labeling, bundling, storage, and shipping. With a team of experienced staff and industry expertise, they ensure that your products are accurately and efficiently prepared for shipment to Amazon fulfillment centers.
3. How can partnering with FBA Prep Logistics benefit my e-commerce business?
Partnering with FBA Prep Logistics provides several advantages such as time-saving, cost reduction, scalability, and improved inventory management. By trusting their expert team to handle the prep and fulfillment processes, you can concentrate on growing your business while enjoying the benefits of streamlined operations and increased sales.
4. Can FBA Prep Logistics handle the growth of my e-commerce business?
Yes, FBA Prep Logistics is built to scale alongside your business. As your e-commerce venture expands, their team can adapt to your growing inventory and sales volume, ensuring that your supply chain management remains efficient and cost-effective.
5. How do I get started with FBA Prep Logistics?
To get started with FBA Prep Logistics, visit their website and follow their easy step-by-step guide to sign up for their services. Their friendly customer support team is also available to provide personalized assistance and tailored solutions to help you optimize your supply chain management journey.