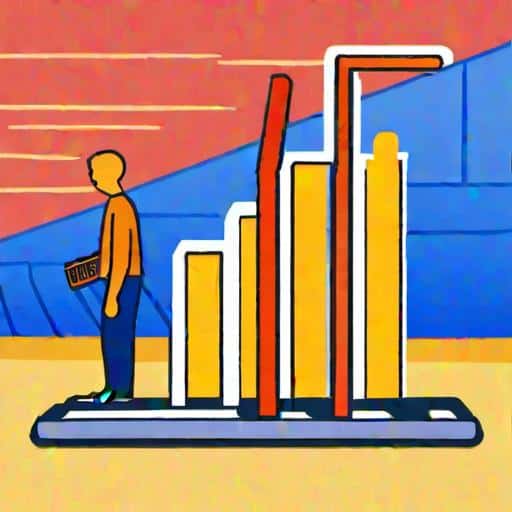 The Impact of 3PL Costs on Your Sales
1. Introduction: Understanding 3PL Costs
Welcome! If you're running an e-commerce business, you're always aware of the many aspects of the operation that contribute to your success. One critical factor in today's dynamic and competitive e-commerce landscape is the efficient management of your supply chain. That's where third-party logistics (3PL) come into play.
Third-party logistics, or 3PL, is a crucial component of modern e-commerce. Partnering with a 3PL provider like FBA Prep Logistics can significantly streamline your supply chain management, helping you take your business to new heights. Since our avatar primarily sells on amazon.com, it's essential to understand the costs involved when partnering with a 3PL provider and how these costs impact overall sales.
In this guide, we'll break down the key components of 3PL costs, discuss the benefits of optimizing those costs for your business, and share valuable tips on selecting the right 3PL provider to support your sales growth. So let's dive in and explore how you can make the most of partnering with FBA Prep Logistics!
1.1. What Is a 3PL and Why Should You Consider One?
A 3PL, or third-party logistics provider, is a company that offers integrated logistics services, including warehousing, inventory management, order fulfillment, and shipping. By outsourcing these tasks to a 3PL like FBA Prep Logistics, you can focus on other key areas of your business, such as marketing, product development, and customer service.
For e-commerce businesses, particularly those new to supply chain management, partnering with a 3PL can bring significant benefits. These include reduced overhead, increased efficiency, easier scalability, and access to professional logistics expertise.
1.2. The Importance of Understanding 3PL Costs
Before diving into the world of 3PL partnerships, it's essential to have a solid grasp of 3PL costs and their significance for your business. Understanding these costs allows you to make informed decisions, budget effectively, and ultimately achieve a higher return on your investment.
To help you fully grasp the impact of 3PL costs on your sales, in the following sections, we'll break down the key components of 3PL costs, highlight the benefits of efficient cost management, and provide a case study on how FBA Prep Logistics' transparent pricing model can boost your sales growth. So let's get started!
Breaking Down the Key Components of 3PL Costs
When considering partnering with a 3PL company like FBA Prep Logistics, it's essential to understand the various cost components involved in such partnerships. By breaking down these cost components, you can make more informed decisions about which 3PL provider is the best fit for your e-commerce business.
Storage Fees
One of the primary 3PL costs you will encounter is storage fees. These fees are charged based on the amount of space your inventory occupies in the warehouse on a monthly or daily basis, depending on the 3PL provider's fee structure. Storage fees typically account for a significant portion of your total 3PL costs, making it crucial to manage your inventory levels to optimize these expenses.
Pallet vs. Cubic Foot Storage Fees
When choosing a 3PL partner like FBA Prep Logistics, make sure to understand their storage fee structure. Some providers charge by the pallet, while others charge based on the cubic footage your products take up in the warehouse. Understanding these different fee structures will help you plan your storage needs, organize your inventory efficiently, and ultimately, lower your overall storage fees.
Inbound and Outbound Shipping Costs
Another critical 3PL cost component is the expense of inbound and outbound shipping. When your products arrive at the 3PL warehouse, you will be charged for the process of unloading, receiving, and putting away your inventory. Similarly, when a customer places an order, you will incur fees for picking, packing, and shipping that order to the customer. These shipping fees can vary based on factors like package size, weight, carrier, and destination, so it's essential to account for these variables when calculating your 3PL costs.
Shipping Discounts
One advantage of partnering with a 3PL like FBA Prep Logistics is the potential for shipping cost reductions. Many providers leverage their shipping volumes to secure competitive rates with carriers, passing on discounted pricing to their clients. By partnering with a 3PL that offers such discounts, you can mitigate some of the increased shipping costs typically associated with e-commerce sales.
Order Fulfillment Fees
Order fulfillment is the primary service offered by all 3PL providers, and as such, it's essential to understand the fees associated with this service. When a customer places an order, your 3PL partner will pick, pack, and ship the products to the customer on your behalf. The order fulfillment fees may include charges for picking individual items, packing materials, shipping labels, and any other value-added services required to fulfill your customers' orders.
Transparent Pricing Model
Partnering with a 3PL that offers a transparent pricing model, like FBA Prep Logistics, allows you to better understand the costs involved in fulfilling your customer orders. This transparency helps you find ways to optimize your order fulfillment process, leading to improvements in profit margins and customer satisfaction.
Value-Added Services
3PL companies like FBA Prep Logistics often offer various value-added services to enhance your supply chain management process. These services can range from kitting and assembly, to inventory management, to returns processing. While these services can provide added value to your e-commerce business, they typically come at an additional cost. Make sure to evaluate the potential benefits of these services and their associated fees to ensure you are making the most of your 3PL partnership.
Conclusion: Understanding the Components of 3PL Costs
Knowing the key components of 3PL costs is crucial to efficiently managing your supply chain expenses. By understanding the various fees involved in working with a 3PL provider like FBA Prep Logistics, you can make better decisions about which services to prioritize and where to allocate your resources. Additionally, partnering with a 3PL provider that offers transparent pricing, tailored services, and optimized shipping rates can help you reduce your overall 3PL costs, leading to increased profits and a more successful e-commerce business.
3. The Benefits of Optimizing 3PL Costs for Your Business
In order to remain competitive in the fast-paced world of e-commerce, it's crucial for businesses like yours to streamline operations and focus on effectively managing 3PL costs, such as storage fees and fulfillment rates. By understanding the various cost components involved and optimizing them, you can not only improve your cash flow but also increase profit margins, enhance customer satisfaction, and stay ahead in the game. Let's explore some outstanding advantages of optimizing your 3PL costs with FBA Prep Logistics:
3.1 Improved Cash Flow
A well-managed 3PL costs strategy can lead to significant savings by reducing excess inventory holding cost and eliminating the need for additional warehouse spaces. FBA Prep Logistics offers flexible pricing plans and a transparent fee structure, making it easy for you to predict your costs and allocate your resources efficiently. This enhanced control over your expenses can lead to improved cash flow, allowing you to focus on growing your business.
3.2 Increased Profit Margins
Businesses that effectively manage their 3PL costs often experience higher profit margins as a result. By partnering with a reliable provider like FBA Prep Logistics, you can save money on various operational costs and leverage the benefits of economies of scale. This ultimately translates to higher profit margins for your e-commerce business, enabling you to invest more in your products, marketing, and other growth initiatives.
3.3 Enhanced Customer Satisfaction and Retention
Quick and reliable order fulfillment is a key factor in determining customer satisfaction. Customers expect fast shipping and prompt delivery, and by optimizing your 3PL costs with FBA Prep Logistics, you can exceed their expectations. Our state-of-the-art warehousing facilities, efficient fulfillment processes, and strategically chosen locations ensure your customers receive their orders on time and in perfect condition. This improved service quality can lead to increased customer satisfaction and loyalty, vital for your business's long-term success.
3.4 Lower Operating Costs
Running your own warehouse and fulfillment center can often be cost-prohibitive, requiring significant investments in real estate, staff, equipment, and technology. With FBA Prep Logistics as your 3PL partner, you can eliminate those overheads and enjoy reduced operating costs. This cost-saving benefit allows you to allocate your budget more strategically, investing in areas like product development, advertising, and more.
3.5 Streamlined Inventory Management
Efficient inventory management is crucial for reducing 3PL costs, and FBA Prep Logistics' advanced technology solutions make it simple and hassle-free. Our dedicated software allows you to track your inventory levels in real-time, ensuring you maintain optimal stock levels and avoid costly stockouts or overstocks. This improved inventory control can lead to higher sales and reduced costs associated with excess inventory.
3.6 Scalability
As your e-commerce business grows, so do your logistics needs. By optimizing your 3PL costs with FBA Prep Logistics, you can easily scale your operations without making huge investments in infrastructure or hiring additional staff. Our flexible warehousing solutions, advanced technology, and experienced team can accommodate your business growth smoothly and efficiently.
3.7 Gain Expertise in Supply Chain Management
When you partner with FBA Prep Logistics, you're not only optimizing your 3PL costs but also benefiting from our expertise in supply chain management. Our team of professionals possesses in-depth knowledge of industry trends, regulations, and best practices, which can help you make informed decisions and implement effective logistics strategies for your e-commerce business.
In conclusion, optimizing your 3PL costs is an essential element for the growth and success of your e-commerce business. By partnering with FBA Prep Logistics, you can reap the benefits of our flexible pricing plans, transparent fee structure, advanced technology solutions, and exceptional customer service. So, are you ready to take your business to new heights with FBA Prep Logistics as your dependable 3PL partner?
4. Case Study: How FBA Prep Logistics' Transparent Pricing Model Supports Your Sales Growth
Understanding how 3PL costs can affect your business is crucial. Still, it's even more enlightening to see a real case study showcasing the benefits of partnering with an excellent 3PL such as FBA Prep Logistics. In this section, we will explore how our transparent pricing model and tailored services positively impact the sales performance of a median-sized e-commerce business operating on Amazon.com.
4.1 The Business Scenario
Our e-commerce business client primarily sells consumer goods on Amazon.com and was struggling with supply chain management. New to the concept of 3PL, the client was in need of support to reduce operational costs and improve fulfillment efficiency.
4.2 The Challenge: Deciphering 3PL Costs
Initially, the client was hesitant to collaborate with a 3PL due to their unfamiliarity with the concept and potential risks or hidden fees. Their primary concern revolved around understanding the 3PL costs and the possibility of losing control of their inventory and warehousing functions.
4.3 FBA Prep Logistics' Solution: The Transparent Pricing Model
We understood the importance of addressing our client's concerns and offered a transparent pricing model that demystified every aspect of the 3PL costs involved in working with FBA Prep Logistics.
Storage Fees: Our straightforward pricing structure clearly explained the storage fees, which were based on the size and volume of the products being stored. This provided clarity and an accurate estimation for budgeting purposes.

Inbound & Outbound Shipping Costs: We offered a simple and easy-to-use volume-based rate structure for inbound and outbound shipping, ensuring the client understood the pricing without any surprises.

Order Fulfillment Fees: FBA Prep Logistics has a clear and easy-to-understand per-order pricing model, allowing our client to easily calculate fulfillment costs and compare against the costs of fulfilling orders themselves.
Value-Added Services: Our client could opt for additional services like kitting, inventory management, or custom packaging solutions, all of which were priced transparently and separately.
This level of transparency enabled our client to analyze potential cost savings and make an informed decision about partnering with FBA Prep Logistics.
4.4 Tailored Services: Meeting The Client's Unique Needs
Recognizing that each client faces distinct challenges, FBA Prep Logistics offers a range of tailored services, ensuring our client's needs are specifically met. For our case study client, we provided the following:
Scalable Fulfillment: FBA Prep Logistics made it easy for our client to scale their operations without costly investments in physical infrastructure or workforce.

Efficient Order Processing: Our advanced order management system and streamlined picking, packing, and shipping process dramatically reduced the client's order processing times.

Inventory Control: We offered real-time inventory tracking and reporting, allowing our client to maintain complete control and visibility over their stock.
Multi-Channel Integration: FBA Prep Logistics seamlessly integrated with their eCommerce platform, automating the entire order process and allowing the client to focus on growing their business instead.
4.5 The Results: Increased Sales and Enhanced Customer Satisfaction
By partnering with FBA Prep Logistics, our client began experiencing significant improvements in sales performance, including:
Reduced Operational Costs: With our transparent pricing model, our client was able to lower their overall operational costs, which ultimately increased their profit margins.

Increased Sales Volume: Our efficient order processing and fulfillment services allowed the client to improve customer satisfaction. As a result, this translated to higher repeat sales and increased overall sales volume.

Improved Cash Flow: Through efficient inventory management, our client maintained optimal stock levels, reducing holding costs, and improving cash flow.
Better Focus on Core Business: By outsourcing supply chain management to FBA Prep Logistics, the client could concentrate on marketing, product development, and overall business growth.
Through this case study, it's clear how FBA Prep Logistics' transparent pricing model and tailored services can genuinely impact an e-commerce business' sales performance. Understanding and efficiently managing 3PL costs is the key to unlocking growth and overall success.
5. Tips for Selecting the Right 3PL and Reducing Costs
As a medium-sized e-commerce business owner, you're probably aware that partnering with the right 3PL can have a tremendous impact on your operations and bottom line. But with a myriad of options out there, how do you ensure you're making the right choice? We've put together a list of key factors to consider when evaluating a 3PL partner and selecting the one that will not only save you money but help you grow as well. Let's dive in!
5.1 Location Matters
Selecting a 3PL with strategically placed warehouses close to your target customer base can significantly lower shipping costs and expedite delivery timeframes. FBA Prep Logistics is strategically located in Bristol, PA, putting us in an optimal position to serve a large portion of the U.S. population. Our central location makes us highly accessible, which translates to cost savings and better service for your e-commerce business. By partnering with us, you'll be able to get your products in the hands of customers faster and at a lower cost.
5.2 Look for Scalability
Choose a 3PL that can grow with your business and accommodate fluctuations in order volume. At FBA Prep Logistics, we pride ourselves on our ability to scale with your business needs. We offer flexible storage and inventory management options, ensuring that we can handle any sudden spikes in demand. By offering scalable services, we can help you manage 3PL costs and avoid any unnecessary expenses on excess storage or labor.
5.3 Embrace the Power of Technology
An efficient 3PL should have technological capabilities like advanced inventory tracking, shipping automation, and easy integration with your existing systems. At FBA Prep Logistics, we offer a robust technological platform that streamlines order fulfillment and reduces errors. By leveraging our cutting-edge technology, you can save time and money while ensuring a seamless experience for your customers.
5.4 Take the Costs Seriously
Of course, one of the most critical factors in selecting a 3PL partner is cost. It's essential to choose a 3PL with a transparent pricing model like FBA Prep Logistics'. We break down our 3PL costs into simple, clear components, ensuring you have a full understanding of what you're paying for. Look for a 3PL that prioritizes cost efficiency and passes those savings on to you. This will allow you to invest more in your business and drive sales growth.
5.5 Customer Support is King
A 3PL that provides exceptional customer service should be a top priority. FBA Prep Logistics is dedicated to offering unparalleled support and valuable resources to help your e-commerce business succeed. Consistent communication and quick resolution of any issues are the hallmarks of our customer-centric approach, ensuring your business runs smoothly and your customers remain satisfied.
5.6 Evaluate Complementary Services
It's essential to evaluate a 3PL's offered services beyond the core functions like storage and order fulfillment. FBA Prep Logistics goes the extra mile by also providing additional value-added services, including kitting and assembly, to streamline your operations further and maximize efficiency.
5.7 Make Long-term Compatibility a Priority
When choosing a 3PL partner, think long-term. Your chosen 3PL partner should fit well with your company culture and values, enabling seamless collaboration and fostering a strong relationship. By working with FBA Prep Logistics, you gain access to an experienced team of professionals dedicated to your success. We take pride in building lasting partnerships with our clients and supporting their growth and achievements.
By considering all of these factors and emphasizing cost management, you can select the right 3PL for your business. Partnering with FBA Prep Logistics means you gain access to our transparent pricing model, tailored services, cutting-edge technology, and exceptional customer support. So, are you ready to take your business to new heights and optimize your e-commerce operations? Look no further than FBA Prep Logistics!
Frequently Asked Questions</h2>
<ul>
<li><strong>Q: How do 3PL costs impact my e-commerce business?</strong><br><br>
A: Efficiently managing 3PL costs can lead to improved cash flow, increased profit margins, and enhanced customer satisfaction due to faster and more reliable order fulfillment. It's crucial to understand these costs so you can make informed decisions when partnering with a 3PL provider like FBA Prep Logistics.</li>
<br>
<li><strong>Q: What are the key components of 3PL costs?</strong><br><br>
A: The key components of 3PL costs include storage fees, inbound and outbound shipping costs, order fulfillment fees, and other value-added services provided by FBA Prep Logistics. It's important to consider all these factors when evaluating the overall cost of partnering with a 3PL provider.</li>
<br>
<li><strong>Q: How does FBA Prep Logistics' transparent pricing model support my sales growth?</strong><br><br>
A: FBA Prep Logistics offers a transparent pricing model that helps you better understand and manage your 3PL costs. This allows you to focus on growing your e-commerce business, as you can allocate resources more effectively and efficiently due to increased visibility into your logistics expenses.</li>
<br>
<li><strong>Q: What factors should I consider when selecting a 3PL provider?</strong><br><br>
A: When selecting a 3PL provider, consider factors such as location, scalability, technological capabilities, and cost-effectiveness. FBA Prep Logistics excels in these areas, offering customized solutions that cater to the needs of your e-commerce business and help optimize your 3PL costs.</li>
<br>
<li><strong>Q: How can partnering with FBA Prep Logistics help me improve my supply chain?</strong><br><br>
A: Partnering with FBA Prep Logistics can help streamline your supply chain, enabling better inventory management, faster order fulfillment, and improved customer satisfaction. By focusing on optimizing your 3PL costs, you can make more informed decisions for your e-commerce business and achieve better results.</li>
</ul>
<script type="application/ld+json">
{
"@context": "https://schema.org",
"@type": "FAQPage",
"mainEntity": [
{
"@type": "Question",
"name": "How do 3PL costs impact my e-commerce business?",
"acceptedAnswer": {
"@type": "Answer",
"text": "Efficiently managing 3PL costs can lead to improved cash flow, increased profit margins, and enhanced customer satisfaction due to faster and more reliable order fulfillment. It's crucial to understand these costs so you can make informed decisions when partnering with a 3PL provider like FBA Prep Logistics."
}
},
{
"@type": "Question",
"name": "What are the key components of 3PL costs?",
"acceptedAnswer": {
"@type": "Answer",
"text": "The key components of 3PL costs include storage fees, inbound and outbound shipping costs, order fulfillment fees, and other value-added services provided by FBA Prep Logistics. It's important to consider all these factors when evaluating the overall cost of partnering with a 3PL provider."
}
},
{
"@type": "Question",
"name": "How does FBA Prep Logistics' transparent pricing model support my sales growth?",
"acceptedAnswer": {
"@type": "Answer",
"text": "FBA Prep Logistics offers a transparent pricing model that helps you better understand and manage your 3PL costs. This allows you to focus on growing your e-commerce business, as you can allocate resources more effectively and efficiently due to increased visibility into your logistics expenses."
}
},
{
"@type": "Question",
"name": "What factors should I consider when selecting a 3PL provider?",
"acceptedAnswer": {
"@type": "Answer",
"text": "When selecting a 3PL provider, consider factors such as location, scalability, technological capabilities, and cost-effectiveness. FBA Prep Logistics excels in these areas, offering customized solutions that cater to the needs of your e-commerce business and help optimize your 3PL costs."
}
},
{
"@type": "Question",
"name": "How can partnering with FBA Prep Logistics help me improve my supply chain?",
"acceptedAnswer": {
"@type": "Answer",
"text": "Partnering with FBA Prep Logistics can help streamline your supply chain, enabling better inventory management, faster order fulfillment, and improved customer satisfaction. By focusing on optimizing your 3PL costs, you can make more informed decisions for your e-commerce business and achieve better results."
}
}
] }
</script>