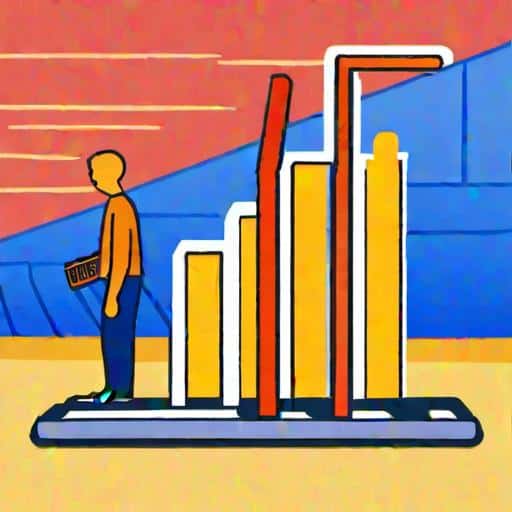 Introduction to 3PL Costs and Their Importance
What is 3PL and Why It Matters for Your E-commerce Business?
If you're an e-commerce entrepreneur, you've likely heard the term "3PL", which stands for third-party logistics. In simple terms, 3PL refers to the outsourcing of logistics and supply chain operations, such as storage, inventory management, and shipping, to a service provider. In the e-commerce industry, third-party logistics plays a crucial role in helping businesses fulfill orders and manage their inventory efficiently.
As an online seller, especially on a platform like Amazon, it's essential to stay competitive in the ever-evolving e-commerce landscape. One effective way to achieve this is by partnering with a reliable 3PL provider like FBA Prep Logistics. This allows you to focus on other critical aspects of your business, such as marketing and product development, while we handle the nitty-gritty of logistics.
The Importance of Understanding and Managing 3PL Costs
Managing 3PL costs is essential for the growth and success of your online business. Why? Well, it's simple: logistics can quickly become a significant expense for any e-commerce operation. This is especially true for those dealing with high order volumes or a vast product catalog, which translates into increased storage, handling, and shipping costs.
By understanding and managing your 3PL costs, you can better allocate your resources, streamline operations, and ultimately achieve higher profit margins. Additionally, knowing the ins and outs of logistics costs will help you make informed decisions when selecting a 3PL provider and optimizing your supply chain management strategies.
To help you gain a better grasp of 3PL costs, we'll break down their key components in the next section and explain how FBA Prep Logistics keeps these costs competitive and transparent.
II. Breaking Down the Key Components of 3PL Costs
When it comes to understanding 3PL Costs, it's essential to recognize the main cost components involved to help you make informed decisions when choosing a third-party logistics provider. In this section, we will discuss the primary cost categories, such as storage fees, pick and pack fees, and shipping fees, as well as how they can vary according to factors like product type, order volume, and seasonal fluctuations.
1. Storage Fees
One of the significant 3PL costs comes in the form of storage fees. Storage fees are charged for the space your products occupy in the warehouse. These fees can be calculated in various ways, such as per pallet, per cubic foot, or per shelf/bin location. Factors like your products' size, weight, and packing density play a crucial role in determining storage fees.
There are also different types of storage solutions, like standard, high-cube, or climate-controlled storage, which can impact the overall costs. Additionally, storage fees may fluctuate due to seasonal changes, with higher fees during peak seasons when warehouse space is in high demand.
2. Pick and Pack Fees
Another essential 3PL cost to consider is the pick and pack fees, which refer to the labor costs associated with picking products from the warehouse shelves and packing them securely for shipment. These fees are generally determined by the number of orders processed and can include costs for the packing materials as well.
Pick and pack fees may vary depending on the complexity of your products and their packaging requirements, as well as the order volume. High order volume may lead to discounted rates while dealing with smaller volumes or custom-packing solutions might increase costs.
3. Shipping Fees
Shipping fees make up another significant component of your 3PL costs. These fees encompass the transportation costs of sending your products from the warehouse to the customers. Shipping fees are calculated based on dimensions, weight, shipping method, and destination.
Various factors can influence shipping rates, such as fuel surcharges, peak season fluctuations, and carrier discounts. Partnering with a 3PL provider that has established relationships with multiple carriers can help you save on shipping costs by leveraging their volume discounts.
4. Additional 3PL Cost Factors
Apart from the key components mentioned above, there are several other 3PL costs to consider, including:
Set-up and integration fees: One-time costs for setting up your account and integrating your e-commerce systems with the 3PL provider.
Receiving fees: Costs associated with unloading, inspecting, and sorting inbound shipments to the warehouse.
Kitting and assembly: Fees for combining multiple products into a single unit or creating custom product bundles.
Special handling fees: Costs related to handling delicate, oversized, or hazardous items, and providing additional services like product labeling or repackaging.
Return processing fees: Fees associated with processing customer returns, including inspection, restocking, and disposal of unsellable items.
Understanding how each cost component varies based on your specific scenario will help you make strategic decisions when choosing a 3PL provider. By analyzing your product portfolio, sales volumes, and shipping methods, you can optimize your supply chain and minimize any unnecessary 3PL costs.
In the next section, we will dive into how FBA Prep Logistics keeps 3PL costs competitive and transparent while catering to the unique needs of your e-commerce business.
III. How FBA Prep Logistics Keeps 3PL Costs Competitive and Transparent
Transparent Pricing for Your Peace of Mind
One of the most crucial factors when working with a 3PL provider is transparency in pricing. At FBA Prep Logistics, we believe that this is the foundation for a successful, long-term partnership. We offer a clear and comprehensive pricing structure, which can be broken down into distinct components, as required by your business. No more hidden fees or unexpected expenses – you'll know exactly what you're paying for and what to expect.
Customizable Service Packages to Suit Your Unique Needs
Every e-commerce business has different requirements when it comes to supply chain management. Recognizing this diversity, FBA Prep Logistics provides customizable service packages tailored to your business's specific needs. This means you have the flexibility to choose only the services you require, avoiding any unnecessary costs or investments. Whether you need storage, pick and pack, or shipping services, we can design a package that aligns with your objectives and 3PL cost expectations.
Innovative Warehouse Management Systems
At FBA Prep Logistics, we utilize state-of-the-art warehouse management systems (WMS) that allow us to efficiently manage inventory and streamline operations. This leads to lower labor costs, reduced errors, and faster order fulfillment. The savings generated by our WMS ultimately translate to lower 3PL costs for you, without compromising on the quality of the services we provide.
Volume-Based Discounts for Large-Scale Operations
As an experienced 3PL provider, FBA Prep Logistics understands that high-volume businesses require a cost-effective approach to managing their supply chains. We provide volume-based discounts for clients that handle large inventories, helping to keep 3PL costs competitive while still offering exceptional service. Additionally, our flexible pricing structure ensures that your business benefits from the most cost-efficient solution as your operations scale up.
Efficient Order Processing and Fulfillment
At FBA Prep Logistics, our top priority is to ensure that your orders reach your customers quickly and accurately. We constantly review and refine our order processing and fulfillment processes to minimize the time and resources required. This proactive approach enables us to deliver consistently reliable service at competitive 3PL costs. You can trust FBA Prep Logistics to handle your order fulfillment requirements efficiently while maintaining the highest level of excellence.
Reliable and Cost-Effective Shipping Solutions
Shipping can often be a significant contributor to your overall 3PL costs. At FBA Prep Logistics, our expertise in logistics management enables us to negotiate the most competitive shipping rates on your behalf, without compromising on the timeliness or reliability of delivery. By leveraging our relationships with global carriers, we obtain the best value for your business while ensuring that your customers receive their orders on time.
Data-Driven Insights for Cost Optimization
Effective supply chain management requires continuous improvement. FBA Prep Logistics employs advanced data analytics to identify trends and inefficiencies in your supply chain, helping to pinpoint areas where cost savings can be realized. Our team of experts will work closely with you to develop and implement strategic plans that optimize your 3PL costs and improve overall operational efficiency.
In Conclusion
FBA Prep Logistics is dedicated to providing competitive and transparent 3PL costs, without compromising on the quality of our services. Our customizable service offerings, efficient warehouse management systems, and commitment to data-driven insights ensure that you receive the highest value for your investment in 3PL services. If you're ready to explore how FBA Prep Logistics can help your e-commerce business succeed while keeping 3PL costs in check, get in touch with us for a personalized consultation and cost forecast. Together, we can elevate your supply chain management and support your journey towards online business success.
Maximizing Your Sales Through Cost-Effective 3PL Services with FBA Prep Logistics
Are you struggling to keep your inventory in check, manage order fulfillment, and maintain high sales? Say hello to FBA Prep Logistics! Our top-notch borderSide:solid;color:#EEEEEE;font-size:16px;background-color:#EEE;text-align:left;padding:8px;">* Increased Profit Margins] – By reducing your shipping, labor, and storage costs, we help you maintain healthy profit margins and reinvest in your business growth.
Customer Satisfaction and Repeat Business
Delivering products to your customers promptly and accurately is critical for customer satisfaction and repeat business. Quick order processing and shipping ensure a smooth shopping experience for your customers. With FBA Prep Logistics, you can expect:
Timely and Accurate Fulfillment: Our well-trained team is committed to fulfilling orders accurately and speedily.
Streamlined Returns Process: We manage returns efficiently to minimize losses and maintain a seamless customer experience.
Proactive Order Tracking and Updates: Keep your customers informed with up-to-date tracking information and order status.
Easy Integration with Your E-Commerce Platform: We seamlessly integrate with popular platforms like Amazon, Shopify, and more for a hassle-free connection between your inventory and ours.
Access to Expert Guidance and Support
Ultimately, our team is here to help guide you through the logistics process and provide industry insights that will benefit your online business. By partnering with FBA Prep Logistics, you'll have access to:
A Dedicated Account Manager: You'll be assigned a dedicated account manager to ensure personalized support and quick problem resolution.
Expert Consultation: Leverage our expertise in e-commerce logistics to optimize your supply chain and boost your sales performance.
Ongoing Reports and Analytics: Regular insights and data-driven reports will help you make informed decisions about your inventory, sales, and growth strategies.
In Conclusion
The importance of understanding and managing your 3PL costs cannot be overstated. Your online business's success relies on crafting and implementing a cost-effective logistics strategy. With FBA Prep Logistics by your side, you can expect transparent pricing, customizable services, dedicated support, and expert solutions that empower you to conquer the e-commerce world.
Wait no more, and discover the extraordinary solutions FBA Prep Logistics has to offer! Reach out to us today for a personalized consultation and cost forecast. Let's join forces for e-commerce success like never before!
V. Exploring the Future of Your E-commerce Business with FBA Prep Logistics
Recapping the Importance of Understanding and Managing 3PL Costs
In this ever-growing e-commerce market, managing 3PL costs can make or break your online business. As we've discussed earlier, understanding the key components of 3PL costs like storage, pick and pack, and shipping fees is essential to optimize your supply chain and generate better profits. By shedding light on the various factors that influence these costs, you can make more informed decisions when partnering with a 3PL provider like FBA Prep Logistics.

FBA Prep Logistics: Your Partner in E-commerce Growth and Success
What sets FBA Prep Logistics apart from other 3PL providers is our commitment to tailored solutions, cost-effective pricing, and transparency. We realize that no two e-commerce businesses are the same, and our expertise in providing top-notch logistics services ensures that your supply chain needs are met in the most efficient manner possible. In other words, we don't believe in a one-size-fits-all approach, and our customized service offerings are designed to meet your unique requirements.

Save Time, Effort, and Money with Efficient Warehouse Management
At FBA Prep Logistics, we understand the importance of efficient warehouse management in minimizing 3PL costs. Our team of professionals utilizes state-of-the-art warehouse management systems, allowing for real-time visibility, streamlined inventory management, and ultimately, cost savings. When you partner with us, you can rest assured that you're working with a team that cares about your business just as much as you do.

High-Quality Logistics Solutions That Align with Your Business Goals
Beyond just cutting down on 3PL costs, the underlying objective of partnering with a quality 3PL provider is to achieve better sales results and grow your e-commerce business. FBA Prep Logistics has a proven track record of helping businesses like yours level up their supply chain processes. With our expert logistics solutions, we not only reduce your operational overhead but also empower your business to provide seamless and positive customer experiences, thereby driving more sales.

Building Strong Relationships for Long-term Success
At FBA Prep Logistics, we don't just work with you as a service provider – we aim to build a strong and lasting relationship that fosters growth and success. Our dedicated team of logistics experts works closely with you to understand your pain points and create customized solutions that truly meet your needs. As a forward-looking partner, we stay updated on trends and industry best practices to ensure your e-commerce business remains agile and competitive.

Ready to Take Your E-commerce Business to New Heights?
You've learned how crucial it is to understand and manage 3PL costs and how FBA Prep Logistics can be the perfect partner in achieving your e-commerce goals. So why wait? It's time to take your business to the next level by leveraging our tailored solutions and expert guidance. If you're curious about how FBA Prep Logistics can transform your supply chain operations, [reach out to us](/4094/find-the-best-fba-prep-center-11/) for a personalized consultation and cost forecast. Together, let's embark on a journey towards e-commerce success!

FAQs</h2>
<dl>
<dt><strong>1. What are the main components of 3PL costs?</strong></dt>
<dd>The main components of 3PL costs include storage fees, pick and pack fees, and shipping fees. These costs may vary depending on factors like product type, volume, and seasonal fluctuations.</dd>
<dt><strong>2. How does FBA Prep Logistics keep 3PL costs competitive and transparent?</strong></dt>
<dd>FBA Prep Logistics offers a cost-effective and transparent pricing structure, catering to the unique needs of e-commerce businesses. Our customizable service offerings are designed to minimize unnecessary costs and maximize value.</dd>
<dt><strong>3. How can FBA Prep Logistics help my e-commerce business increase sales?</strong></dt>
<dd>Partnering with FBA Prep Logistics helps streamline your supply chain operations, allowing you to achieve better sales results. Our dedicated team, efficient warehouse management system, and expert logistics solutions can help you save time, effort, and 3PL costs.</dd>
<dt><strong>4. What services can FBA Prep Logistics customize to meet my business needs?</strong></dt>
<dd>FBA Prep Logistics offers tailored services like personalized storage solutions, flexible pick and pack services, and optimized shipping options to cater to your business's unique requirements and growth goals.</dd>
<dt><strong>5. How do I get started with FBA Prep Logistics?</strong></dt>
<dd>To get started with FBA Prep Logistics, simply contact us for a personalized consultation and cost forecast. We'll work together to develop a tailored 3PL solution that supports your e-commerce success.</dd>
</dl>
<script type="application/ld+json">
{
"@context": "https://schema.org",
"@type": "FAQPage",
"mainEntity": [
{
"@type": "Question",
"name": "What are the main components of 3PL costs?",
"acceptedAnswer": {
"@type": "Answer",
"text": "The main components of 3PL costs include storage fees, pick and pack fees, and shipping fees. These costs may vary depending on factors like product type, volume, and seasonal fluctuations."
}
},
{
"@type": "Question",
"name": "How does FBA Prep Logistics keep 3PL costs competitive and transparent?",
"acceptedAnswer": {
"@type": "Answer",
"text": "FBA Prep Logistics offers a cost-effective and transparent pricing structure, catering to the unique needs of e-commerce businesses. Our customizable service offerings are designed to minimize unnecessary costs and maximize value."
}
},
{
"@type": "Question",
"name": "How can FBA Prep Logistics help my e-commerce business increase sales?",
"acceptedAnswer": {
"@type": "Answer",
"text": "Partnering with FBA Prep Logistics helps streamline your supply chain operations, allowing you to achieve better sales results. Our dedicated team, efficient warehouse management system, and expert logistics solutions can help you save time, effort, and 3PL costs."
}
},
{
"@type": "Question",
"name": "What services can FBA Prep Logistics customize to meet my business needs?",
"acceptedAnswer": {
"@type": "Answer",
"text": "FBA Prep Logistics offers tailored services like personalized storage solutions, flexible pick and pack services, and optimized shipping options to cater to your business's unique requirements and growth goals."
}
},
{
"@type": "Question",
"name": "How do I get started with FBA Prep Logistics?",
"acceptedAnswer": {
"@type": "Answer",
"text": "To get started with FBA Prep Logistics, simply contact us for a personalized consultation and cost forecast. We'll work together to develop a tailored 3PL solution that supports your e-commerce success."
}
}
] }
</script>