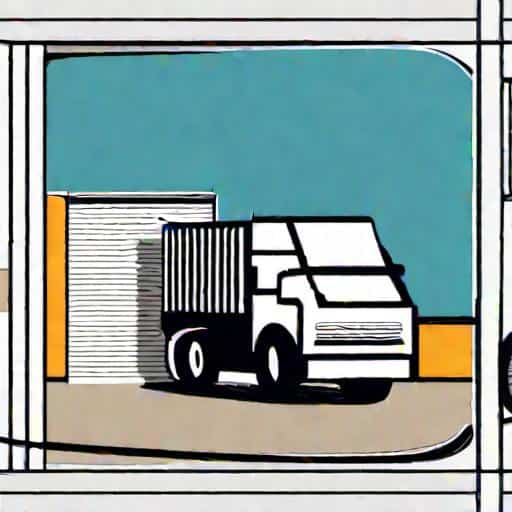 Introduction: The Value of Outsourcing Your Supply Chain Management
As a thriving e-commerce business owner, you ought to keep up with the constantly evolving industry landscape, and one way to achieve this is to optimize your supply chain management. That's where a logistics service provider like FBA Prep Logistics comes into play. By outsourcing your supply chain management to a professional 3PL warehouse, you can enhance your e-commerce business operations and unlock tremendous growth potential.
From increasing cost efficiency to providing time-saving solutions, there are multiple reasons why outsourcing your supply chain management to a 3PL warehouse is vital. In this introductory section, we'll briefly discuss the significant advantages that partnering with a reliable logistics service provider can bring to your e-commerce business.
Save Time and Resources
Running a successful e-commerce business on platforms like Amazon can be overwhelming and time-consuming. By outsourcing your supply chain management to a trustworthy logistics service provider like FBA Prep Logistics, you can focus on the more crucial aspects of your business, such as marketing and customer service. We handle all the grunt work, such as inventory management and order fulfillment, allowing you to efficiently utilize your time and resources.
Enjoy Scalability and Flexibility
E-commerce businesses often experience fluctuations in sales and inventory requirements. Outsourcing your supply chain management to a seasoned 3PL warehouse like FBA Prep Logistics provides you with the much-needed scalability and flexibility to adapt to market trends seamlessly. We help you navigate seasonal peaks and volume surges by efficiently handling your product storage, processing, and shipping requirements.
Tap Into Industry Expertise
Partnering with a professional logistics service provider like FBA Prep Logistics gives you access to our wealth of industry experience and knowledge. Our team of supply chain experts employs the best practices to ensure timely and accurate order fulfillment, all while providing exceptional customer support.
Leverage Advanced Technology
At FBA Prep Logistics, we're committed to leveraging the power of technology to enhance our logistics service offerings. By outsourcing your supply chain management to us, you can take advantage of the latest software and tools to streamline your e-commerce operations. Our advanced systems help in automating processes, reducing errors, and providing real-time data insights.
Benefit From Cost Savings
Outsourcing your supply chain management reduces overhead costs associated with managing your warehousing, shipping, and inventory. At FBA Prep Logistics, we offer competitive rates and volume-based pricing discounts, ensuring that you receive cost-effective logistics service tailored to your e-commerce business needs.
To understand how FBA Prep Logistics can transform your e-commerce operations, let's delve deeper into the role of a 3PL warehouse and how our range of services caters to your specific needs. We believe our partnership is instrumental in enabling you to capitalize on growth opportunities while ensuring an optimized supply chain management for your business. Join us as we explore the world of 3PL warehousing and the magic of a logistics service that makes it all happen.
2. Understanding the Role of a 3PL Warehouse in Your E-Commerce Strategy
In order to appreciate the value that a 3PL warehouse like FBA Prep Logistics provides to your e-commerce business, it's essential to understand the role they play in your overall strategy. This section will dive deep into the various aspects involved in outsourcing your supply chain management, and why partnering with a reliable 3PL like FBA Prep Logistics should be your number one priority.
2.1. What is a 3PL Warehouse?
A 3PL (Third-Party Logistics) warehouse is a company that specializes in providing logistics service for e-commerce businesses. They handle a wide array of operations, such as product storage, inventory management, order fulfillment, and shipping. By outsourcing these processes to a 3PL, you can focus on your core business activities and leave the day-to-day logistics tasks to the experts.
2.2. Benefits of Using a 3PL Warehouse
Working with a 3PL warehouse like FBA Prep Logistics has many valuable benefits, including:
2.2.1. Scalability
A key advantage of partnering with a 3PL warehouse is the ability to scale your storage and fulfillment requirements as your business grows. This flexibility allows you to accommodate seasonal fluctuations and sudden peaks in demand without having to invest in additional infrastructure.
2.2.2. Streamlined Operations
Inefficient logistics can lead to endless headaches and unhappy customers. A 3PL warehouse will help streamline your supply chain operations, ensuring every aspect runs smoothly and efficiently, consequently improving customer satisfaction and retention.
2.2.3. Reduced Costs
Managing your own logistics can be time-consuming and expensive. By outsourcing these tasks to a 3PL warehouse, you can significantly reduce overheads like rent, labor, and inventory management costs. This allows you to invest more in areas such as marketing and product development.
2.2.4. Wide Range of Services
3PL warehouses have access to a broad selection of logistics-related services, technologies, and expertise, all of which can be customized to suit your e-commerce business requirements. This ensures that you have everything you need to succeed under one roof.
2.3. How FBA Prep Logistics Fits Into Your E-Commerce Strategy
Now that we've covered the basics of what a 3PL warehouse is and the advantages they offer, let's consider how FBA Prep Logistics fits into your e-commerce strategy specifically:
2.3.1. Taking Charge of Your Inventory
FBA Prep Logistics goes beyond just storing your products. We also take charge of your inventory management, ensuring stock levels remain optimized to meet customer demand. Our expert team will keep track of your inventory, managing stock replenishment and minimizing the risk of stockouts or excess inventory.
2.3.2. Fast and Accurate Order Fulfillment
E-commerce customers today expect fast delivery of their orders. With FBA Prep Logistics, you can rest assured that we will handle your order fulfillment swiftly and accurately. By leveraging our efficient processes and technologies, we expedite the picking, packing, and shipping of your products, ultimately leading to increased customer satisfaction.
2.3.3. Shipping and Returns Management
Navigating shipping carriers, routes, and rates can be a big challenge when running an e-commerce business. FBA Prep Logistics simplifies shipping by providing a comprehensive range of shipping solutions tailored to your shipping needs. Additionally, we will handle your returns management, ensuring customer returns are processed promptly and with minimal hassle.
2.3.4. International Expansion
If you're looking to expand your e-commerce business internationally, a 3PL warehouse like FBA Prep Logistics can be a game-changer. We have the knowledge and expertise to help you navigate international shipping regulations, customs, and duties, enabling you to conquer new markets with ease.
2.4. The FBA Prep Logistics Advantage
When it comes to choosing a 3PL warehouse for your logistics service requirements, FBA Prep Logistics stands head and shoulders above the rest. We're not just a service provider – we're your strategic partner, committed to helping your e-commerce business succeed beyond your wildest dreams. By outsourcing your supply chain management to us, you're choosing reliability, expertise, and undivided attention to your unique needs.
FBA Prep Logistics: Comprehensive Solutions for Your E-Commerce Needs
As a growing e-commerce business, you might be experiencing the challenges of managing your supply chain, inventory, and order fulfillment. This is where FBA Prep Logistics comes in as a top-tier logistics service provider. We offer a wide range of services tailored specifically for e-commerce businesses like yours, helping you focus on your core operations while we handle the logistics side of things.
Inventory Management Solutions
Our advanced inventory management system ensures that your products are always ready for shipment, reducing the chances of stockouts and overstock situations. We handle the meticulous task of managing your inventory, so you can focus on what you do best: selling your products.
Real-time Inventory Tracking: With our state-of-the-art inventory tracking system, you'll have access to up-to-date information about the stock levels of your products, helping you make informed decisions regarding reordering and merchandising strategies.

Inventory Storage and Organization: Say goodbye to messy warehouses and misplaced products. Our well-organized storage facilities ensure that your goods are always easily accessible, and our logistic experts apply industry best practices when it comes to organizing your inventory.

Safety and Security Measures: We take the safety and security of your inventory seriously. Our warehouse facilities are equipped with advanced security systems, and we have stringent safety protocols in place to prevent mishaps and damage to your products.
Streamlined Order Fulfillment
Our logistics service includes a seamless order fulfillment process, ensuring that your customers receive their orders on time and in perfect condition. Our team works tirelessly to ensure the efficiency and accuracy of our order fulfillment operations.
Efficient Picking and Packing: Our team utilizes advanced strategies and technology to streamline the picking and packing process, improving accuracy and reducing the time it takes to fulfill an order.

Customization and Kitting: Need unique packaging, bundling, or any personal touch for your products? We got you covered! Our customization and kitting services are designed to help your products stand out and meet the specific needs of your customers.

Fast Shipping and Delivery: In the world of e-commerce, shipping speed is everything. With FBA Prep Logistics, you can trust us to expedite the shipping process, ensuring that your products reach your customers as quickly as possible.
Comprehensive Shipping and Returns Management
Our logistics service goes beyond just getting your products to your customers. We also manage the entire shipping and returns process, providing a seamless experience for both you and your customers.
Multi-Channel Integration: We support multi-channel integration, meaning we can easily process and fulfill orders from various sales platforms, including your Amazon store.

Automated Shipping Label Creation: Our system automatically generates shipping labels, ensuring accuracy and streamlining the process for our team and the carriers.

Real-Time Order Tracking: Keep your customers informed about the status of their orders with our real-time order tracking feature.
Hassle-Free Returns Management: With FBA Prep Logistics, returns don't have to be a headache. Our team will handle the entire returns process, inspecting returned items and restocking them when applicable, and managing any necessary refunds or exchanges.

Customs Clearance and Compliance: For international shipments, we take care of the complex customs clearance procedures, ensuring that your products arrive on time and without any compliance-related issues.
Advanced Technology Integration
A major factor that sets FBA Prep Logistics apart from other logistics service providers is our utilization of advanced technology to streamline and optimize our operations.
Warehouse Management System (WMS): Our sophisticated WMS enables us to manage your inventory with exceptional precision, improving efficiency, and reducing the chances of human error.

Order Management System (OMS): Our OMS automates various order fulfillment processes, including order picking, packing, and shipping, ensuring accuracy and faster turnaround times.

Robust Reporting and Analytics: Stay informed about your inventory levels, order fulfillment data, and other crucial aspects of your supply chain with our powerful reporting and analytics tools.
As you can see, FBA Prep Logistics is more than just a logistic service provider – we are your partner in e-commerce success. By choosing us as your 3PL warehouse, you'll benefit from our industry expertise, advanced technology solutions, and a wide range of services tailored to your needs. Don't take our word for it – check out how a 3PL distribution center can optimize your e-commerce business and get ready to experience the benefits first-hand.
4. How FBA Prep Logistics Stands out From the Competition
A logistics service, like any other business solution, should set itself apart from its competitors to truly drive value for customers. At FBA Prep Logistics, we pride ourselves on our customer-centric approach, industry expertise, and advanced technology integration to offer efficient and seamless operations. Let's delve deeper into each aspect to see why FBA Prep Logistics is the perfect choice for your e-commerce supply chain needs.
4.1 Customer-Centric Approach – Your Business is Our Business
In the world of e-commerce, an excellent logistics service provider must first and foremost think about its customers. Our holistic focus on your business ensures that we don't just provide logistics services, but actively collaborate with you to strategize and optimize your processes. By treating your business as our own, we go above and beyond to address your unique challenges, educate you on proven best practices, and ultimately drive growth for your online store.
4.2 Industry Expertise – Knowledge is Power
Our team of seasoned supply chain and e-commerce professionals leverage their extensive knowledge and hands-on experience to deliver the most effective and result-driven solutions. This experience combined with our relentless focus on tapping into emerging trends and learning from past performance puts us in a prime position to anticipate and respond to evolving challenges in the e-commerce market. You can trust us to empower you with market insights and proactive strategies to gain a competitive edge and ensure your business thrives.
4.3 Advanced Technology Integration for Efficiency and Transparency
Integrating the latest technology is key to unlocking operational efficiency, data-driven decision making, and transparent communications. FBA Prep Logistics has adopted cutting-edge technologies, including cloud-based inventory management, real-time tracking, and advanced reporting tools, to help you stay on top of your game.
Some notable features of our technology suite include:
4.3.1 Real-Time Inventory and Order Management: Our cloud-based system provides you access to real-time inventory, order tracking, and shipment status updates, enabling you to make informed business decisions and improve customer satisfaction.
4.3.2 Seamless Integration with Popular E-Commerce Platforms: FBA Prep Logistics supports seamless integration with major e-commerce platforms such as Amazon, Shopify, and WooCommerce, reducing the complexity of managing your supply chain across multiple channels.
4.3.3 Advanced Reporting and Analytics: Our data-rich dashboard offers comprehensive reporting and analytics, giving you actionable insights that drive inventory optimization and sales growth.
4.3.4 Secure Storage and Data Protection: We prioritize data security and have integrated top-of-the-line measures to ensure the safety and privacy of your valuable customer and business information.
4.4 Scalability to Support Your Business Growth
As your e-commerce business grows, so do your warehousing and logistics needs. FBA Prep Logistics has designed flexible and scalable solutions that cater to businesses of all sizes. By partnering with us, you can confidently scale your operations without overwhelming costs or compromising on customer satisfaction.
4.5 Comprehensive Training and Support
Transitioning to a third-party logistics service can be daunting, especially for businesses new to supply chain management. We at FBA Prep Logistics understand this concern and offer step-by-step guidance, comprehensive training resources, and responsive support to help you seamlessly transition to our services.
Our support system includes:
4.5.1 Dedicated Account Managers: We assign a knowledgeable and experienced account manager who oversees your operations and ensures a smooth onboarding process.
4.5.2 Ongoing Training and Education Resources: We provide access to training materials and educational resources that keep you informed about our services, industry trends, and best practices.
4.5.3 Responsive Customer Support: Our support team is available around the clock to address any concerns or queries promptly, ensuring a hassle-free experience.
In conclusion, FBA Prep Logistics' unwavering commitment to customer success, industry knowledge, technological prowess, scalability, and comprehensive support will help you navigate the complex world of e-commerce logistics with confidence. Partner with us and experience the difference that a well-orchestrated logistics service can make, propelling your business to new heights and paving the way for a prosperous future.
Cost Savings and Business Growth: Make the Smart Choice with FBA Prep Logistics
When you're running a growing e-commerce business, every decision you make can greatly impact your bottom line. In the competitive world of online retail, choosing the right logistics service is crucial for both cost savings and business growth. In this section, we'll discuss some of the compelling reasons for partnering with FBA Prep Logistics, a reliable and efficient 3PL warehouse.
1. Lower Operating Costs
By outsourcing your supply chain management to FBA Prep Logistics, you can significantly reduce your overall operating costs. Our 3PL services help eliminate the need for large-scale investments in warehouses, technology, and personnel, allowing you to allocate your financial resources more strategically.
2. Flexible Scaling
At FBA Prep Logistics, we understand that your business needs may change over time, which is why our logistics service is designed to easily adapt to these fluctuations. Be it an increase in sales during the holiday season or a sudden surge in demand for a specific product, our 3PL solutions can accommodate your business's scaling needs effectively and efficiently.
3. Improved Inventory Management
Inventory management can be a challenging task for e-commerce businesses, especially if you're juggling multiple sales channels and suppliers. Our advanced technology integration enables you to keep track of your inventory in real-time, ensuring optimal levels are maintained and avoiding stockouts or excess inventory-related issues.
4. Faster Shipping Times
With FBA Prep Logistics as your 3PL partner, you can significantly reduce order processing and shipping times. Our strategic location in Bristol, PA allows for quicker shipping to major metropolitan areas, ensuring shorter transit times for your customers. In addition, our shipping expertise enables us to find the most reliable and cost-effective carriers for your shipments.
5. Enhanced Customer Experience
Outsourcing your supply chain management to FBA Prep Logistics means entrusting your brand's reputation to a team of professionals committed to delivering top-notch service. We excel at handling shipping and returns management to ensure smooth and hassle-free experiences for your customers, ultimately enhancing their satisfaction and loyalty.
6. Increased Focus on Core Business Operations
By partnering with FBA Prep Logistics, you can delegate the complex aspects of supply chain management to our team of experts, freeing up valuable time and resources to concentrate on your core business operations. This allows you to focus on aspects such as product development, marketing, and customer service that can fuel further growth and success.
7. Expert Guidance and Support
Our logistics service not only takes care of your operational needs but also provides expert guidance and support to help you navigate the ever-changing world of e-commerce. As your 3PL partner, FBA Prep Logistics keeps up with industry trends, regulatory changes, and technological advancements, ensuring that your business stays ahead of the curve and is well-prepared for future challenges.
8. Long-term Growth Opportunities
Working with FBA Prep Logistics sets the stage for long-term growth and success. Our services are designed to accommodate businesses of all sizes and stages, ensuring a seamless transition as your company expands. With our support, you can tap into new marketplaces, expand product offerings or even explore global opportunities with confidence.
In conclusion, choosing FBA Prep Logistics as your 3PL partner offers a wide range of benefits that can help your e-commerce business save costs, improve efficiency, and enjoy sustainable growth. By entrusting your supply chain management to our team of industry experts, you can confidently focus on the core aspects of your enterprise, delighting customers, and ultimately carving out a successful path in the competitive world of online retail.
Frequently Asked Questions</h2>
<dl>
<dt><strong>Q1: What specific services does a 3PL warehouse like FBA Prep Logistics offer?</strong></dt>
<dd>A1: FBA Prep Logistics offers a comprehensive range of services including inventory management, fulfillment, shipping, and returns management. We work closely with our clients to tailor these services to their unique needs and ensure a seamless shopping experience for their customers.</dd>
<dt><strong>Q2: How does outsourcing supply chain management improve my e-commerce business?</strong></dt>
<dd>A2: By outsourcing your supply chain management, you can focus on core business functions such as marketing and product development, while we handle the logistics. This allows for improved productivity, cost savings, and a streamlined process for growth.</dd>
<dt><strong>Q3: In what ways does FBA Prep Logistics stand out from its competitors?</strong></dt>
<dd>A3: Our customer-centric approach, industry expertise, and advanced technology integration set us apart from the competition. We go the extra mile to customize our services according to your business needs and provide a smooth and efficient logistics experience.</dd>
<dt><strong>Q4: Can FBA Prep Logistics help with reducing shipping and logistics costs?</strong></dt>
<dd>A4: Yes, we can help minimize shipping and logistics costs through efficient inventory management, fast and accurate order fulfillment, and optimal utilization of transport resources. Our expertise and technology integration ensures that your logistics operations run cost-effectively.</dd>
<dt><strong>Q5: Can partnering with FBA Prep Logistics support my business growth?</strong></dt>
<dd>A5: Absolutely! By choosing FBA Prep Logistics as your 3PL partner, you leverage our industry knowledge, advanced technology, and flexible solutions to optimize your logistics, which ultimately supports your business growth and expansion.</dd>
</dl>
<script type="application/ld+json">
{
"@context": "https://schema.org",
"@type": "FAQPage",
"mainEntity": [
{
"@type": "Question",
"name": "What specific services does a 3PL warehouse like FBA Prep Logistics offer?",
"acceptedAnswer": {
"@type": "Answer",
"text": "FBA Prep Logistics offers a comprehensive range of services including inventory management, fulfillment, shipping, and returns management. We work closely with our clients to tailor these services to their unique needs and ensure a seamless shopping experience for their customers."
}
},
{
"@type": "Question",
"name": "How does outsourcing supply chain management improve my e-commerce business?",
"acceptedAnswer": {
"@type": "Answer",
"text": "By outsourcing your supply chain management, you can focus on core business functions such as marketing and product development, while we handle the logistics. This allows for improved productivity, cost savings, and a streamlined process for growth."
}
},
{
"@type": "Question",
"name": "In what ways does FBA Prep Logistics stand out from its competitors?",
"acceptedAnswer": {
"@type": "Answer",
"text": "Our customer-centric approach, industry expertise, and advanced technology integration set us apart from the competition. We go the extra mile to customize our services according to your business needs and provide a smooth and efficient logistics experience."
}
},
{
"@type": "Question",
"name": "Can FBA Prep Logistics help with reducing shipping and logistics costs?",
"acceptedAnswer": {
"@type": "Answer",
"text": "Yes, we can help minimize shipping and logistics costs through efficient inventory management, fast and accurate order fulfillment, and optimal utilization of transport resources. Our expertise and technology integration ensures that your logistics operations run cost-effectively."
}
},
{
"@type": "Question",
"name": "Can partnering with FBA Prep Logistics support my business growth?",
"acceptedAnswer": {
"@type": "Answer",
"text": "Absolutely! By choosing FBA Prep Logistics as your 3PL partner, you leverage our industry knowledge, advanced technology, and flexible solutions to optimize your logistics, which ultimately supports your business growth and expansion."
}
}
] }
</script>