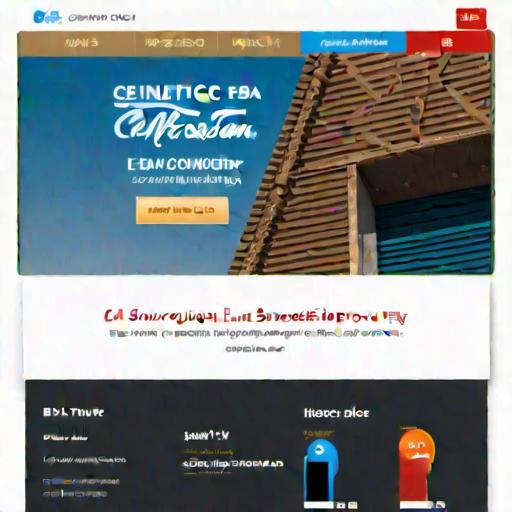 Why California FBA Prep Center is The New Gold Rush?
1. Introduction: The Rise of E-commerce and Amazon Sellers
The e-commerce industry has exploded in recent years, with more people than ever before turning to online shopping as their primary method of purchasing goods and services. As a result, the number of sellers on Amazon, one of the world's largest e-commerce platforms, has also skyrocketed. With this growing trend, it's crucial for businesses to have an efficient supply chain management system in place to stay competitive and meet customer demands.
To help you understand why a California FBA Prep Center is the preferred choice for many e-commerce businesses, let's first have a look at the booming e-commerce world and the rise of Amazon sellers.
The Booming E-commerce Industry
According to Statista, global e-commerce sales were projected to reach 4.9 trillion US dollars in 2021, up from 1.3 trillion US dollars in 2014. This staggering growth has been fueled by factors such as increased internet access, advances in mobile technology, and the convenience of shopping online. In a world where consumers demand instant gratification and seamless experiences, e-commerce businesses must be prepared to meet these needs or risk being left behind.
The Growing Number of Amazon Sellers
As the undisputed leader in the e-commerce space, Amazon offers an incredible opportunity for businesses to reach millions of customers worldwide. In fact, a Marketplace Pulse report showed that there were more than 6 million sellers on the platform in 2020, with hundreds of thousands of new sellers joining every year. It's clear that selling on Amazon is no longer a niche opportunity, but a critical component of many e-commerce businesses' strategies.
The Importance of Efficient Supply Chain Management
To thrive in the Amazon marketplace, sellers must not only offer popular products at competitive prices, but also excel in areas like logistics, order fulfillment, and customer service. This is where supply chain management comes into play. By effectively managing all aspects of the supply chain—from sourcing and production to transportation and distribution—sellers can ensure they meet customer demands while minimizing costs and maximizing profits.
In the next sections, we'll explore how partnering with a California FBA Prep Center can benefit e-commerce businesses and why FBA Prep Logistics is the ultimate choice for Amazon sellers looking to optimize their supply chain.
The Advantages of Choosing FBA Prep Logistics in California
In this highly competitive e-commerce landscape, gaining an edge over your competitors is essential for success. Choosing a California FBA Prep Center like FBA Prep Logistics can provide you with that crucial advantage. Let's explore how FBA Prep Logistics in California gives your e-commerce business the leg up it needs.
A Prime Location Near Major Ports and Customers
One of the most significant benefits of choosing a California FBA Prep Center is its strategic location near major ports and a vast customer base. A few reasons why this is crucial for your e-commerce business include:
Faster Shipping Times: With close proximity to major ports such as Los Angeles and Long Beach, your inventory arrives at the FBA Prep Logistics warehouse faster. This translates to reduced lead times, allowing you to provide your customers with faster shipping, a key factor for success on Amazon.
Access to the Western U.S. Market: A California-based warehouse not only serves the Golden State's substantial consumer base but also provides better access to customers in the entire western region of the United States. This gives your business a more extensive reach, maximizing the potential for sales and growth -and who doesn't want that?
Lower Shipping Costs: Shipping products from a California FBA Prep Center reduces the distance your products need to travel. This results in lower shipping costs and improved profit margins. All these savings go straight back into your business, enabling you to reinvest and grow.
Faster Order Processing: By shipping from a California FBA Prep Center, your products can get into the hands of your customers faster. Timely order processing leads to higher customer satisfaction and positive reviews, essential factors for any successful e-commerce business on Amazon.
Comprehensive Services Tailored to Your Needs
FBA Prep Logistics offers an extensive range of services designed to meet the unique requirements of your e-commerce business, be it a fledgling start-up or an established brand. Let's dive into the valuable services they provide:
Receiving: Their California-based warehouse receives your shipments, whether they arrive by air, sea, or land. Their experienced team thoroughly inspects your inventory upon arrival, ensuring all packages are accounted for and in good condition.
Inspection: Quality control is a priority for any business – and FBA Prep Logistics is no exception. Their skilled team meticulously inspects your products, ensuring they comply with Amazon's strict FBA guidelines and requirements before they continue down the supply chain.
Labeling: Accurate and compliant labeling is vital for seamless FBA operations. FBA Prep Logistics' team takes the guesswork out of this process, applying the necessary labels to your products, such as product barcodes, Amazon labels, and other custom labels required by your specific business.
Packaging: Professional packaging makes the difference between products reaching your customers intact or damaged. FBA Prep Logistics ensures your items are securely and correctly packed, using high-quality packaging materials compliant with Amazon's guidelines to minimize damage during transit.
Shipping: Efficient shipping is the final step in the FBA supply chain. FBA Prep Logistics expertly handles shipping your products from their California warehouse directly to Amazon's fulfillment centers or to your customers. They coordinate everything, from selecting the appropriate shipping methods to tracking the entire process, guaranteeing you peace of mind.
Choosing a California FBA Prep Center like FBA Prep Logistics offers a myriad of benefits for your growing e-commerce business. Make the most of their strategic location, expertise, and comprehensive services, and take your business to new heights.
How FBA Prep Logistics Helps You Maximize Profits and Minimize Risks
When operating an e-commerce business, the right partner plays a significant role in the success of your logistics and supply chain management. Partnering with a California FBA Prep Center like FBA Prep Logistics presents numerous advantages that can affect the profit and risk factors of your business. This section will delve into these advantages and analyze how your company can benefit from the services provided by FBA Prep Logistics.
3.1 Cost Savings Through Efficient Logistics
One of the undeniable benefits of partnering with the FBA Prep Logistics in California is the cost savings. Let's explore some of the ways your business can cut costs:
3.1.1 Reduced Shipping Costs
By leveraging the strategic location of FBA Prep Logistics' California facility, you can significantly reduce your shipping costs. California is well-connected to major ports and transportation hubs, which helps minimize the shipping time and expenses. Saving on shipping costs not only boosts your profits but also improves customer satisfaction.
3.1.2 Optimized Inventory Management
Efficient inventory management is crucial for any e-commerce business to succeed. FBA Prep Logistics offers inventory management solutions that help you track and monitor your stock levels, ensuring you neither understock nor overstock. This management process minimizes storage costs and prevents stockouts, allowing you to offer a better experience for your Amazon customers.
3.1.3 Reduction of Costly Mistakes
Mistakes in the supply chain management can be costly. FBA Prep Logistics focuses on avoiding common Amazon FBA prep mistakes, such as wrong labeling, incorrect packaging, and damaged goods, by ensuring a strict quality control process. As a result, you save money and maintain your reputation on the competitive Amazon Marketplace.
3.2 Focus on Growing Your Business
As an e-commerce business owner, you should prioritize your time and resources to focus on growth and marketing. Outsourcing your logistics to FBA Prep Logistics means you can leave the fulfillment and inventory management tasks to experts, allowing you to concentrate on higher-priority tasks to scale your business.
3.3 Adaptable Scalability
FBA Prep Logistics in California understands that e-commerce businesses grow and change. To accommodate this, they offer scalability in their services. Whether your business encounters unexpected fluctuations in order volume or during peak seasons, FBA Prep Logistics adapts to meet your evolving requirements. This adaptability ensures that you address the current needs of your business with minimal risk and maximum potential.
3.4 Decreasing Risk of Running Out of Stock
[javascript]: itemList = [{"url":"/4231/take-your-business-to-the-next-level-with-logistics-service-maximize-your-e-commerce-potential-and-profit-with-our-essential-guide-to-outsourcing-your-supply-chain-management-8/","title":"Outsourcing Your Supply Chain Management to Maximize E-Commerce Potential and Profit"}]
Out-of-stock products negatively impact a seller's Amazon performance metrics and customer experience. By partnering with FBA Prep Logistics, your inventory is promptly prepared and shipped, ensuring you avoid running out of stock. Their efficient replenishment process combined with precise inventory management ensures you always have the right products in stock and ready for shipment.
3.5 Risk Mitigation by Keeping Up with Amazon's Requirements
Amazon's rules and requirements can be complex and are often subject to change. FBA Prep Logistics stays up to date with these requirements and ensures that your products are always compliant with Amazon's guidelines. This reduces the risk of penalties or account suspension, allowing you to maintain a positive reputation and sales performance.
Don't Let the California FBA Prep Center Gold Rush Pass You By
As the e-commerce landscape evolves, so too must the strategies of online businesses. Partnering with a California FBA Prep Center like FBA Prep Logistics offers an exciting opportunity for businesses looking to maximize profits and minimize risk. With their expertise in managing supply chains tailored to Amazon sellers, they provide cost-saving solutions that leave you free to focus on your business's growth and success. Discover how FBA Prep Logistics' services can revolutionize your business, and take the first step toward unlocking your Amazon selling potential today.
The Importance of Having a Reliable 3PL Partner for Amazon Sellers
As an Amazon seller looking to scale your e-commerce business, it's crucial to understand the role a reliable 3PL partner, like our California FBA Prep Center, plays in your success. There's just so much more to developing a profitable e-commerce business than offering great products. You'll need an efficient supply chain to back your operations, especially when dealing with the challenges posed by the ever-growing online market. So, let's see why it's smart to choose a reliable 3PL partner and how FBA Prep Logistics fits the bill.
A. Expertise in FBA Requirements
First and foremost, when scouting for a reliable 3PL partner, it's critical to find one with extensive knowledge and experience with Fulfillment By Amazon (FBA) requirements. Amazon has strict guidelines for all sellers, and these are particularly important for those looking to use FBA. For example, Amazon insists on top-notch labeling, shipping, and packaging practices.
When you choose FBA Prep Logistics as your 3PL partner, you'll be choosing a company with years of experience meeting Amazon's FBA standards. We understand the ins and outs of strict Amazon requirements, ensuring your products are always compliant, on time, and in pristine condition. You can rest assured knowing that your partnership with us helps reduce the risk of non-compliance, fee penalties, and unhappy customers. It's a win-win situation!
B. Scalability and Flexibility
As your e-commerce business grows, your 3PL partner should be capable of growing with you. When searching for a 3PL provider, be sure to consider their ability to scale their services according to your business's evolving needs. There's no point in partnering with a company that can only handle small volumes if your targeted growth plans exceed their capabilities.
Our California FBA Prep Center offers scalable and flexible solutions tailored to fit your business's unique needs and aspirations. No matter how big your inventory is or how fast you're expanding, we at FBA Prep Logistics are adept at adapting to your requirements. We'll work tirelessly to facilitate your growth and cater to your ever-changing logistics and warehousing needs.
C. Top-Notch Customer Support
A reliable 3PL partner should offer outstanding customer support. Your e-commerce business depends on a efficient supply chain, and speedy, reliable communication with your 3PL provider is a critical component of that. Whether you have a question about your inventory, a shipping issue, or any other concern, a reliable 3PL partner should be readily available and easy to reach.
At FBA Prep Logistics, we pride ourselves on providing transparent, effective, and timely communication channels to all our customers. Should you ever need assistance, our dedicated support team is just a phone call or email away. We're committed to working with you and resolving any issue or answering any question you might have.
D. Technology-Driven Solutions
The last thing you want as an Amazon seller is to deal with outdated systems when managing your logistics. A good 3PL provider should utilize state-of-the-art technology to streamline and optimize your inventory management, order tracking, and shipping processes. This way, you're sure to stay ahead of the competition.
At the California FBA Prep Center, we leverage cutting-edge logistics technologies that save you time, money, and hassle. Our advanced warehouse management system and data-driven insights come together to ensure your business thrives. By choosing FBA Prep Logistics, you're choosing a 3PL partner that keeps up with the fast-paced digital era.
Putting It All Together: FBA Prep Logistics, Your Ultimate 3PL Partner
Your search for a reliable 3PL partner ends with our California FBA Prep Center. Our expertise in FBA requirements, commitment to scalability and flexibility, superior customer support, and cutting-edge technology ticks all the boxes when it comes to fulfilling your Amazon business logistics needs. With FBA Prep Logistics by your side, you can focus on what truly matters: growing your brand and increasing your sales.
To discover more about how our California FBA Prep Center can optimize your Amazon business, don't hesitate to reach out to our dedicated team! We're here to ensure your e-commerce journey is smoother than ever before.
Don't Miss the California FBA Prep Center Gold Rush
As we wrap up our discussion on the incredible advantages of partnering with a California FBA Prep Center, it's essential to remember that just like in the days of the Gold Rush, opportunity awaits those who seize it. By choosing FBA Prep Logistics as your 3PL partner, you'll be leveraging our expertise, resources, and strategic location to help your e-commerce business carve out its place in the competitive Amazon marketplace.
Stay Ahead of the Competition
In a time where Amazon sellers are always looking for ways to gain an edge over their competitors, working with a reputable, reliable California FBA Prep Center is an effective way to stay ahead of the curve. Your business will benefit from increased efficiency, reduced shipping times, and seamless communication, enabling you to focus on enhancing your products and customer experience.
Reduce Stress and Save Time
As any successful Amazon seller knows, supply chain management can be complex and time-consuming. Our hassle-free Amazon FBA Prep Services in the USA save you from common logistical headaches like delays, mismanagement, or even costly penalties for not adhering to Amazon's rules. Say goodbye to long nights spent worrying about your inventory and hello to more time focusing on other critical aspects of your business.
Scale Your Business with Confidence
As your Amazon sales grow, it's essential to have a strong foundation for managing logistics. Finding the best FBA Prep Center in California, like FBA Prep Logistics, will not only help you handle existing inventory needs but can also adapt as your business expands. Our scalable solutions provide growing sellers with peace of mind and the practical tools to turn potential into profits that are truly sustainable.
Keep a Pulse on Your Operations
Staying informed about your inventory and shipment statuses helps you make data-driven decisions about your e-commerce endeavors. With our advanced tracking capabilities, real-time updates, and unparalleled customer support, you'll never feel out of the loop. Gain a deeper understanding of your business by leveraging our sophisticated tools and insights. Remember, knowledge is power.
Forge a Proven Partnership
When it comes to your Amazon business, not just any 3PL provider will do. Choose FBA Prep Logistics, a proven California FBA Prep Center with the expertise, resources, and dedication to helping you succeed in this fast-paced, competitive world of e-commerce. Our personalized solutions uniquely cater to your needs, ensuring a seamless experience from start to finish, boosting your profits in the process.
The California FBA Prep Center Gold Rush is here, and FBA Prep Logistics is your gateway to unlocking the incredible opportunities that come with it. Act now and seize the chance to grow your business by partnering with an expert California FBA Prep Center designed with Amazon sellers in mind. Take your business to the next level – reach out to us to learn more about how FBA Prep Logistics can elevate your Amazon sales and help you achieve the success you've always dreamed of. Aren't you ready to strike gold?
Frequently Asked Questions
What services does FBA Prep Logistics offer for Amazon sellers?

FBA Prep Logistics provides a range of services designed to streamline your supply chain management, including receiving, inspection, labeling, packaging, and shipping. With their expertise in FBA requirements, choosing FBA Prep Logistics as your 3PL partner can help your Amazon business succeed and grow.

How does having a 3PL warehouse located in California benefit my e-commerce business?

Choosing a 3PL warehouse in California brings several advantages, such as proximity to major ports, better access to customers in the region, and faster shipping times. This can result in reduced costs and improved customer satisfaction, ultimately maximizing your profits.

Why should I consider outsourcing supply chain management to FBA Prep Logistics?

Outsourcing logistics to FBA Prep Logistics can lead to various cost-saving benefits, such as reduced shipping costs, better inventory management, and decreased chances of costly mistakes. It also allows you to focus on growing your business while FBA Prep Logistics takes care of the supply chain details.

What should I look for in a reliable 3PL partner for my Amazon business?

When choosing a 3PL partner, consider their expertise in FBA requirements, scalability, and customer support. FBA Prep Logistics meets these criteria and is the ideal partner for Amazon sellers aiming to expand their businesses.

How can I learn more about FBA Prep Logistics and their services?

We encourage you to contact us for more information on how FBA Prep Logistics can assist your Amazon selling business in reaching its full potential. Don't miss out on the benefits offered by FBA Prep Logistics in California!