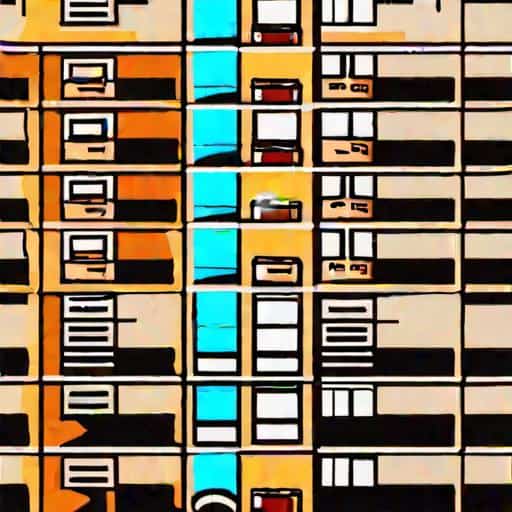 Introduction: Boost Your Amazon Sales with FBA Prep Services
Welcome to the world of e-commerce, where a well-oiled supply chain can mean the difference between success and failure. As a mid-sized e-commerce business, you're likely looking for ways to streamline your operations and enhance customer satisfaction – and that's where FBA Prep services come in.
With our top-notch FBA Prep services, we at FBA Prep Logistics are dedicated to helping businesses like yours thrive in the competitive Amazon marketplace. How do we do that? By taking care of all the behind-the-scenes work so you can focus on what you do best: selling great products. Let's dive into the world of FBA Prep and discover how our services can help you boost your Amazon sales.
Why Choose FBA Prep Logistics?
Our team at FBA Prep Logistics specializes in streamlining and optimizing your e-commerce supply chain. We're a 3PL warehouse located in Bristol, PA, with years of experience in offering a variety of services to help e-commerce businesses – just like yours – succeed on Amazon.
As an e-commerce seller, you know that accurate and efficient fulfillment is essential to your success. With so many businesses competing for customer attention, you can't afford to make mistakes or experience delays. That's where our expertise comes into play.
Making Amazon Work for You
Selling on Amazon.com can be a gold mine, but only if you know how to optimize your supply chain. Partnering with FBA Prep Logistics gives you the advantages of a professional, efficient supply chain, enabling you to focus on expanding your product offerings and delighting your customers.
Automation for Faster Shipping
Amazon customers love fast shipping, and you need to meet their expectations to stay ahead of the competition. That's where FBA Prep services come in. By automating crucial aspects of your shipping process, you can get your products into the hands of your customers faster than ever before.
Professional Inventory Management
How you manage your inventory directly impacts your Amazon sales. When you partner with FBA Prep Logistics, you can trust our team of experts to monitor, track, and manage your inventory. Say goodbye to stockouts, overselling, and other inventory mishaps – we've got you covered.
Expert Consulting Services
Navigating the complexities of Amazon FBA can be overwhelming, especially if you're new to the platform or supply chain management. But don't worry – our team of experts is here to help. As your dedicated digital marketing assistant, we're always available to answer questions, give advice, and provide guidance on how to make the most out of our partnership.
Ready to Boost Your Amazon Sales?
You're in the right place. With FBA Prep Logistics, you can rest assured that your Amazon FBA operations are in good hands. Our team is dedicated to helping you optimize your supply chain, reduce costs, and increase sales, giving you the competitive edge you need to stand out from the crowd.
In the next sections, we'll explore the fundamentals of FBA and the array of FBA Prep services we offer, as well as the numerous benefits you'll enjoy when partnering with us. So stay tuned, and get ready to take your Amazon e-commerce business to the next level.
2. Understanding FBA and Why It Matters for Your eCommerce Business
If you're new to the world of Amazon sales, you might be wondering, "What is Fulfillment by Amazon (FBA), and why does it matter?" Worry not! In this section, we'll break down the basics of FBA and explain why partnering with a seasoned 3PL warehouse like FBA Prep Logistics can be a game-changer for your eCommerce business.
2.1 What is Fulfillment by Amazon (FBA)?
Fulfillment by Amazon (FBA) is a service provided by Amazon that allows sellers like you to store your products in Amazon's fulfillment centers. When an order is placed, Amazon will pick, pack, and ship the items on your behalf. Moreover, Amazon takes care of customer service and returns management, allowing you to streamline your operations and focus on what matters most: growing your eCommerce business.
By utilizing FBA, you gain access to Amazon's vast fulfillment network, unparalleled delivery speeds, and eligibility for popular programs like Amazon Prime and Amazon Free Super Saver Shipping. In essence, FBA can elevate your online presence and significantly improve your customers' satisfaction.
2.2 The Role of a 3PL Warehouse in the FBA Process
While FBA seems to cover all the bases, there's a critical piece in the puzzle: FBA prep! That's where a third-party logistics (3PL) warehouse like FBA Prep Logistics enters the picture.
FBA prep is the process of preparing your products to meet Amazon's stringent requirements, such as labeling, packaging, and bundling, before shipping them to Amazon's fulfillment centers. This step ensures that your products are received, stored, and shipped successfully by Amazon's well-oiled machine.
Opting for a 3PL warehouse like FBA Prep Logistics as your partner brings a host of benefits:
Expertise: We have an in-depth understanding of Amazon's guidelines and requirements, ensuring your products are adequately prepped and avoiding costly mistakes.
Efficiency: Outsourcing FBA prep to professionals allows you to focus on other aspects of your business, such as marketing and product development.
Scalability: As your eCommerce business grows, FBA Prep Logistics can accommodate your increasing demand and help you manage complex supply chain challenges.
2.3 Reasons Your eCommerce Business Needs FBA Prep Services
Now that we've covered the basics, let's dive deeper into why FBA prep services are essential for your eCommerce business:
Time-Savings: Preparing products for FBA can be a time-consuming process, but by entrusting FBA Prep Logistics with these tasks, you can allocate your valuable time towards product innovation and business growth.
Reduced Storage Costs: Instead of utilizing your resources to maintain storage facilities and staff, partnering with a 3PL warehouse can help you lower your overhead costs.
Risk Mitigation: By adhering to Amazon's guidelines with FBA Prep Logistics' assistance, you can lessen the probability of incurring penalties, fines, or account suspension due to non-compliance.
Streamlined Inventory: A 3PL warehouse can help manage and track your inventory efficiently, preventing stockouts and overstock situations.
Greater Flexibility: FBA Prep Logistics can adapt to fluctuating demands and seasonality, ensuring your supply chain runs smoothly all year round.
To conclude, understanding the fundamentals of Fulfillment by Amazon (FBA) and recognizing its significance in your eCommerce business journey will go a long way. An experienced 3PL warehouse like FBA Prep Logistics can be your trusted ally in handling FBA prep, allowing you to focus on business growth and achieve long-term success on the Amazon marketplace.
Comprehensive FBA Prep Services Offered by FBA Prep Logistics
At FBA Prep Logistics, we understand the complexity and challenges involved in managing your Amazon business. That's why we offer a wide range of comprehensive FBA Prep services to help you streamline your supply chain management and deliver positive customer experiences. Our services are designed specifically to cater to the unique needs of e-commerce businesses selling on the Amazon marketplace. Let's dive deep into the FBA Prep services we offer to our valued clients.
Product Inspection
One of the most essential aspects of selling on Amazon is ensuring that your products meet Amazon's strict quality standards. Our product inspection service plays a crucial role in maintaining your inventory quality and minimizing the risk of receiving negative customer reviews due to damaged or defective products.
At FBA Prep Logistics, our team of experienced professionals thoroughly inspects every item before it's packaged, labeled, and shipped to Amazon fulfillment centers. Our inspection process includes:
Verifying the product's overall condition
Checking for any defects or damages
Ensuring the product matches your Amazon listing
Inspecting the packaging to make sure it complies with Amazon's packaging guidelines
By thoroughly examining each product, our product inspection service helps you maintain a positive seller rating and ensures a seamless experience for your customers.
Packaging
Proper packaging plays a critical role in the condition of your products during transport and storage. Our packaging service ensures that your products are well protected and comply with Amazon's specific packaging requirements.
At FBA Prep Logistics, we offer various packaging solutions, including:
Polybags, shrink wrapping, and kitting
Customized boxes or packaging materials
Fragile item packaging with bubble wrapping and additional padding
Assembly and kitting of multiple items into one package, if required
Our team of packaging experts is well-versed in Amazon's packaging guidelines and ensures that all your products are packaged securely and professionally.
Labeling
Proper labeling is crucial in identifying and tracking your products in Amazon fulfillment centers. Our labeling service guarantees that each product is correctly labeled according to Amazon's guidelines, ensuring a smooth and efficient management process.
Our labeling process includes:
Printing accurate Amazon FNSKU labels
Applying labels to the products or packaging, as required
Labeling additional shipping cases or boxes
Our team of professionals ensures that labels are clear, scannable, and placed correctly, minimizing any potential delays or issues during the receiving process at Amazon fulfillment centers.
Bundling
Offering product bundles can be an effective way to increase your sales and appeal to a wider range of customers. Our bundling service helps you create attractive and well-organized bundles that meet Amazon's requirements.
Our bundling process includes:
Assembling and packaging multiple units of the same product or different products into one bundle
Labeling the bundles with the correct Amazon FNSKU label
Ensuring that each bundled product is correctly listed and described on Amazon
With our bundling service, you can offer unique and value-added packages to your customers, boosting your overall sales and profitability.
Shipping
Shipping your products to Amazon fulfillment centers can be a complicated and time-consuming process. Our shipping service takes care of every aspect of shipping your inventory, allowing you to focus on other areas of your business.
Our shipping process includes:
Coordinating with Amazon to obtain the necessary shipping labels and documents
Preparing your inventory for shipping, including palletizing, if required
Scheduling and managing pickups with carriers
Monitoring the shipment's progress and providing you with regular updates
In Conclusion
At FBA Prep Logistics, our comprehensive FBA Prep services are designed to meet your Amazon business's unique needs. By partnering with us, you'll enjoy the advantages of our expert product inspection, packaging, labeling, bundling, and shipping services. So why wait? Let FBA Prep Logistics handle the details while you focus on growing your successful Amazon business.
4. Benefits of FBA Prep Services for Your Amazon Business
Faster Shipping Times
One of the major perks of using FBA Prep Services is the ability to offer speedy shipping to your customers. Since your products are stored and prepped at FBA Prep Logistics' strategically located warehouse in Bristol, PA, you can confidently provide quick and efficient delivery to Amazon customers across the US. Lightning-fast shipping not only improves customer satisfaction but also leads to increased sales and positive reviews on Amazon, boosting your seller rating!
Cost Savings
Partnering with a 3PL like FBA Prep Logistics can actually save you money in the long run. With our efficient inventory management and shipping solutions, we help you identify and eliminate wasted resources, thus contributing to overall cost reduction. Additionally, our warehouse's proximity to major logistics hubs can reduce transportation costs and minimize the need for excessive storage.
Inventory Accuracy and Tracking
Proper inventory management is crucial to avoid lost sales, excess inventory, and stockouts. FBA Prep Logistics offers advanced inventory tracking services, ensuring real-time updates and data accessibility. Our FBA Prep Services also ensure that your products are accurately and efficiently managed, helping you make well-informed decisions about restocking, product offerings, and even pricing.
Improved Seller Ratings
Amazon highly values its sellers' performance and assigns a rating to reflect your dependability and efficiency. A higher ranking can lead to better sales, as customers perceive you as a trustworthy and reliable seller. Our FBA Prep Services contribute to improved seller ratings by helping you achieve excellent delivery speeds, inventory accuracy, and overall customer satisfaction.
Enhanced Customer Satisfaction
FBA Prep Services provided by our team help ensure that your products meet Amazon's high standards and are delivered correctly and on time. Happy customers are more likely to leave positive reviews and recommend your products to others, translating to more sales and revenue. Partnering with FBA Prep Logistics, you can be confident that your customers receive quality products and services.
Simplified Operations and Reduced Stress
Running an eCommerce business can involve numerous tasks and responsibilities. By outsourcing your FBA processes to FBA Prep Logistics, you can delegate these tasks to experts and concentrate on your core business activities. Our team will handle the complexities of inventory management, packaging, shipping, and more, allowing you to focus on growth strategies or even enjoy some well-deserved downtime.
Expert Consultation and Services
As an FBA Prep Logistics partner, you don't just receive essential services – you also gain access to our wealth of knowledge and expertise in FBA operations. With our team of experienced professionals, you'll receive valuable guidance, support, and advice to help your Amazon business succeed. This partnership is more than just transactional – it's a collaborative effort to continuously improve and grow your eCommerce business.
Scalability and Growth
As your Amazon business expands, our FBA Prep Services will adapt to accommodate your changing needs. Whether it's handling increased inventory, shipping larger volumes, or expanding your product range, FBA Prep Logistics has the flexibility and resources to evolve with your business. This scalability helps Amazon sellers efficiently manage their growing operations without getting bogged down by logistics.
Adherence to Amazon's Requirements
Amazon has stringent requirements for its sellers, and non-compliance can be costly. FBA Prep Logistics ensures that your products are prepped, packaged, and shipped following Amazon's guidelines, minimizing the risk of penalties, delays, or complications. Our expertise on Amazon's rules helps our partners maintain compliance and flourish on the platform.
A Network of Support and Partnerships
FBA Prep Logistics fosters a supportive ecosystem for eCommerce businesses, providing valuable connections, resources, and partnerships to help maximize your Amazon success. By partnering with our trusted 3PL warehouse, you not only benefit from our comprehensive services, but also join a network of like-minded entrepreneurs working towards shared goals.
In summary, partnering with FBA Prep Logistics for FBA Prep Services can offer numerous benefits, including faster shipping times, cost savings, improved seller ratings, enhanced customer satisfaction, and streamlined operations. By choosing FBA Prep Logistics as your trusted Amazon FBA partner, you can elevate your business performance, ensuring growth and long-term success on the platform.
5. Choosing FBA Prep Logistics: Your Trusted Partner in Amazon Success
Selecting the right 3PL service provider for your Amazon business is crucial to your success. You need a partner that understands the ins and outs of Amazon FBA and has the experience, expertise, and dedication required to provide top-notch FBA prep services. That's where FBA Prep Logistics comes in, standing out as the premier choice for handling your FBA processes, and here's why:
5.1 Expertise in FBA Prep Services
FBA Prep Logistics' team of experts specializes in FBA prep services, giving them a deep understanding of Amazon's requirements and guidelines. Our professionals stay up-to-date with ever-changing policies to ensure that your products are prepared and shipped according to Amazon's stringent standards. This rigorous attention to detail prevents potential roadblocks, such as products being rejected by Amazon, saving you time and money while maintaining your seller reputation.
5.2 Streamlined Processes for Efficiency
One crucial aspect of FBA Prep Logistics is our ability to streamline the entire process of receiving, inspecting, prepping, and shipping your inventory. Our seamless and efficient workflows are designed to minimize errors and maximize productivity, ensuring that your products reach Amazon's warehouses swiftly and safely. Faster shipping times not only lead to enhanced customer satisfaction but also provide a competitive advantage in winning the coveted Buy Box on Amazon.
5.3 A Focus on Customer Satisfaction
At FBA Prep Logistics, we prioritize your customers' experience. Our meticulous approach to product inspection, packaging, and labeling guarantees that your goods arrive in pristine condition and accurately delivered. By entrusting us with this essential aspect of your business, you can devote more resources to other important tasks, such as product research, marketing, and customer service.
5.4 Comprehensive Reporting and Analytics
We understand that staying informed is critical for making confident business decisions. That's why FBA Prep Logistics provides comprehensive reporting and analytics, giving you complete visibility into your inventory and shipment statuses. Our cutting-edge platform makes tracking your e-commerce order fulfillment a breeze, enabling you to monitor essential metrics such as order volume, processing time, and more to optimize your supply chain management.
5.5 Tailored Solutions for Your Unique Business Needs
Every business is unique, and so are your FBA prep needs. FBA Prep Logistics specializes in offering customized solutions that fit the specific requirements of your operation. From bundling and labeling to seasonal promotions, our team works closely with you to establish the logistics strategy that best suits your business, presenting opportunities for revenue growth and enhanced performance.
5.6 Dedicated Customer Support
FBA Prep Logistics believes in building strong, long-term relationships with our clients. You can count on our dedicated customer support team to be readily available, offering prompt assistance and expert advice whenever needed. With efficient communication channels and fast response times, we keep you in the loop and ensure that your questions and concerns are addressed promptly.
5.7 Scalability for Your Business Growth
As your Amazon business grows, so will your logistical demands. FBA Prep Logistics is built to scale with you, providing the necessary infrastructure, technology, and resources to meet your expanding needs. Partnering with us gives you the flexibility and capacity to accommodate rapid growth, fortifying the foundation for your long-term success.
In conclusion, FBA Prep Logistics is the ideal partner for businesses striving to succeed on the Amazon marketplace. Our expert FBA prep services not only save you time and effort, but they also contribute to a consistently positive experience for your customers. By streamlining your supply chain management with the help of FBA Prep Logistics, you'll be better positioned to expand your reach, grow your sales, and achieve lasting Amazon success. Choose FBA Prep Logistics today, and let's pave the path to your e-commerce triumph together!
Frequently Asked Questions
What is Fulfillment by Amazon (FBA) and why is it important for my eCommerce business?

Fulfillment by Amazon (FBA) is a service provided by Amazon that helps eCommerce businesses store, package, and ship their products to customers. It's important because it simplifies the fulfillment process for sellers, allowing them to focus on other aspects of their business. FBA also offers benefits such as Prime eligibility and Amazon customer service, improving your customers' overall experience.

How can FBA Prep Logistics help improve my Amazon sales?

FBA Prep Logistics can significantly improve your Amazon sales by providing a range of FBA prep services, including product inspection, packaging, labeling, bundling, and shipping. This ensures that your products meet Amazon's requirements and leads to faster shipping times, accurate inventory tracking, cost savings, increased seller ratings, and enhanced customer satisfaction.

What FBA prep services does FBA Prep Logistics offer?

Our comprehensive FBA prep services include product inspection, packaging, labeling, bundling, and shipping. These services help streamline your supply chain management and ensure a positive customer experience, leading to better reviews and potentially higher sales on Amazon.

What are the advantages of partnering with a 3PL warehouse like FBA Prep Logistics?

By partnering with FBA Prep Logistics, you gain access to a variety of benefits, such as professional product preparation, timely shipping, transparent inventory management, and expert consulting. Our 3PL warehouse is focused on helping you optimize your supply chain and achieve Amazon success.

Why should I choose FBA Prep Logistics for my FBA prep needs?

FBA Prep Logistics is your trusted partner due to our experience, expertise, and commitment to excellence. We understand the Amazon marketplace and its intricacies and offer tailored solutions to address your specific needs. Entrust us with your supply chain management and tap into our knowledge and resources to achieve Amazon success.

"`