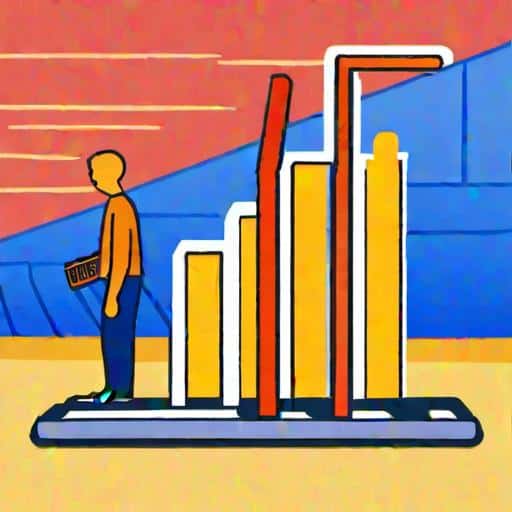 Introduction to 3PL Costs
Welcome to the world of e-commerce and the exciting opportunities it has brought for small to medium-sized businesses! Selling on popular platforms like amazon.com can bring immense growth and success, but it also comes with its unique challenges. One crucial aspect to deal with when running an e-commerce business is supply chain management. This is where 3PL, or Third-Party Logistics, comes into play.
3PL is all about outsourcing your warehousing, shipping, and fulfillment services to a logistics partner. 3PLs take care of all the nitty-gritty details, allowing you to focus on other vital aspects of your business. They help streamline your operations and manage supply chain efficiency, ultimately contributing to your success and business growth.
Dealing with a 3PL partner like FBA Prep Logistics, located in Bristol, PA, will bring you numerous benefits, such as cost-efficient warehousing, reliable order fulfillment, and simplified shipping processes. FBA Prep Logistics specializes in catering to median size e-commerce businesses like yours, that primarily sell on amazon.com. If you are new to supply chain management or have never used a 3PL before, we've got your back!
FBA Prep Logistics – Your Go-to 3PL Warehouse for E-commerce Success
At FBA Prep Logistics, we understand that controlling costs is a vital factor in your business's success. That's why we've made it our mission to provide quality services at competitive prices. Our streamlined operations and expertise in supply chain management enable us to reduce 3PL costs often associated with e-commerce businesses, ultimately leading to increased profit margins for our clients. So, sit back, relax, and let FBA Prep Logistics handle your supply chain management challenges!
Factors Affecting 3PL Costs
Understanding the components of 3PL costs is essential for e-commerce businesses to efficiently manage and control their expenses. In this section, we'll discuss the various factors that contribute to the costs associated with partnering with a third-party logistics (3PL) provider, such as FBA Prep Logistics. By learning about these aspects, you will be better equipped to make informed decisions and optimize your supply chain costs. Let's dive into these factors.
Storage Fees
One of the crucial 3PL costs you'll encounter is storage fees. Depending on the size and weight of your products, the storage fees can vary. Warehouses typically charge for space used, either by per-pallet, per-bin, or per-square foot basis. It's crucial to understand how the 3PL provider calculates storage fees and account for them in your budget. At FBA Prep Logistics, we offer competitive and transparent storage pricing to help you save on costs while keeping your products safe and secure.
Fulfillment Fees
Fulfillment fees are another key component of 3PL costs. This expense covers the pick, pack, and ship process for each order your e-commerce business receives. Since different products have different handling, packaging, and shipping requirements, the fulfillment fees may vary based on the complexity of the order. FBA Prep Logistics provides efficient order fulfillment services at a competitive rate, ensuring seamless customer service without burdening your budget.
Packaging Costs
Proper packaging is essential to protect your products during transit and to maintain a professional image for your brand. Packaging costs can include the materials used (e.g., boxes, padding, tape) and any additional costs for custom packaging or branding. It is crucial to use cost-effective packaging solutions without sacrificing quality, as well-protected products lead to satisfied customers and fewer returns. FBA Prep Logistics offers a range of standard and custom packaging options designed to suit your needs while managing costs.
Shipping Rates
Shipping rates have a significant impact on your 3PL costs. The cost of shipping depends on factors such as the destination, service level, package size, and weight. To minimize shipping costs, you need to choose a 3PL partner that has access to negotiated carrier rates and offers shipping options tailored to your requirements. FBA Prep Logistics leverages its established relationships with major carriers to offer competitive shipping solutions, helping your e-commerce business save on shipping costs and maintain customer satisfaction.
Ancillary Services
Some 3PL providers may offer additional services like kitting and assembly, returns management, or inventory management. While these services can add value to your e-commerce operations, they can also contribute to your 3PL costs. It's essential to understand which ancillary services are necessary for your business and how they affect your overall costs. At FBA Prep Logistics, we provide an array of services to suit your unique needs and maintain cost-effectiveness.
Scalability and Flexibility
As your e-commerce business grows, your logistics needs will change as well. A scalable and flexible 3PL partner is essential to accommodate your business's growth and its changing requirements. Some 3PL providers may charge additional fees for the ability to scale up quickly or require long-term commitments that can lead to unforeseen costs. FBA Prep Logistics offers pricing plans designed for businesses of all sizes, ensuring you have the support needed to grow your e-commerce venture without being held back by unexpected expenses.
In conclusion, understanding the factors affecting 3PL costs is essential for businesses to effectively manage their supply chain expenses. By being aware of storage fees, fulfillment fees, packaging costs, shipping rates, ancillary services, and the need for scalability and flexibility, e-commerce businesses can make informed decisions and optimize their 3PL investments. FBA Prep Logistics is committed to providing transparent, competitive, and tailored 3PL solutions that take into consideration these factors to help your e-commerce business succeed while managing costs efficiently.
3. Advantages of Choosing FBA Prep Logistics for Cost-Effective 3PL Services
By choosing FBA Prep Logistics for your 3PL needs, you'll soon notice a marked improvement in your business operations. Our cost-effective services are tailored to help your e-commerce business thrive, thanks to our transparent pricing and value-packed offerings. Below are several advantages of partnering with us.
3.1. Competitive and Transparent Pricing
At FBA Prep Logistics, we pride ourselves on offering a transparent pricing structure designed to keep your 3PL costs low. Our competitive prices ensure that you only pay for the services you actually need and use. With no hidden charges, you can focus on growing your e-commerce business with confidence, knowing that we have your best interests at heart. For instance, take a look at our hassle-free Amazon FBA Prep Services in the USA to learn more about our transparent pricing.
3.2. Tailored Solutions for E-Commerce Businesses
We understand that each e-commerce business has unique requirements, so our solutions are tailored specifically to your needs. Whether it's efficient order processing, customized packaging, or secure storage, our expert team can create the perfect package to suit your objectives—without overspending.
3.3. Inventory Management and Cost Control
Managing your inventory effectively is crucial for keeping 3PL costs in check. At FBA Prep Logistics, we offer advanced inventory management solutions that help you optimize your stock levels and minimize waste. Our intelligent tracking and forecasting technology ensure that you always know how much you have, what's selling, and when it's time to reorder. Learn how our e-commerce order fulfillment guide can optimize your inventory management.
3.4. Shipping and Fulfillment Expertise
As a 3PL warehouse specializing in e-commerce, we fully understand the importance of getting products to your customers quickly and efficiently. Our vast experience in shipping and fulfillment, combined with our strategic location in Bristol, PA, means that we can offer fast, reliable shipping services to save you both time and money on your 3PL costs. Check out how 3PL fulfillment can streamline your e-commerce business for more insights.
3.5. Access to Technology and Resources
When you partner with FBA Prep Logistics, you gain access to our state-of-the-art technology and extensive resources. This means that you can leverage our expertise in supply chain management without having to invest heavily in equipment, software, and personnel. Our capabilities ultimately translate to lower 3PL costs for your business while maintaining the highest standards in quality.
3.6. Customer Support and Communication
We understand that communication is key to a successful partnership, so we make it a priority to keep you informed every step of the way. Our dedicated team is always available to support your business, answer any questions, and provide expert advice on optimizing your 3PL costs. Get in touch with us to discuss your 3PL fulfillment service needs in detail.
3.7. Streamlined Returns Management
Handling returns can be a hassle, but with FBA Prep Logistics on your side, you can rest assured that the process will be smooth and efficient. Our streamlined returns management system aids in minimizing costs associated with handling returned products. By offering this service, we help you avoid unnecessary expenses and focus on what truly matters—sales and growth.
In conclusion, selecting FBA Prep Logistics as your 3PL warehouse offers numerous benefits that can help your e-commerce business navigate the complexities of supply chain management. By understanding and tackling the various factors that contribute to 3PL costs, we're here to guide you towards cost-effective services that keep your operations running smoothly. Partner with FBA Prep Logistics today to experience the advantage of working with a dedicated, innovative 3PL provider that's committed to your success.
4. How to Optimize Your 3PL Costs with FBA Prep Logistics
Understanding 3PL costs is vital for any e-commerce business that wants to grow and succeed, especially when it comes to managing your supply chain. FBA Prep Logistics is committed to providing cost-effective solutions for our customers, designed to optimize 3PL costs while ensuring a seamless and efficient operation. Here, we'll discuss various strategies to keep 3PL costs under control and how choosing FBA Prep Logistics can help you achieve that goal.
4.1. Effective Inventory Management
One of the most crucial aspects of controlling your 3PL costs is effective inventory management. This entails regularly reviewing your stock levels, demand forecasts, and sales data to make informed decisions about stocking, replenishment, and storage. FBA Prep Logistics uses a streamlined inventory management system that allows for real-time tracking and monitoring of your inventory. This helps reduce the risk of stockouts and overstocks, ultimately lowering your storage fees and maximizing your profit margins.
4.2. Efficient Shipping Solutions
Shipping forms a significant portion of your 3PL costs. It's essential to choose a 3PL provider like FBA Prep Logistics, which offers flexible and efficient shipping solutions. We work closely with leading carriers to negotiate competitive shipping rates on behalf of our clients. Additionally, our strategic location in Bristol, PA, allows us to provide fast and cost-effective fulfillment across the US. By utilizing FBA Prep Logistics' shipping services, you can take advantage of these benefits and reduce overall shipping costs.
4.3. Smart Packaging Solutions
Packaging plays a crucial role in reducing your 3PL costs. By employing smart packaging solutions like reusable or recyclable materials and optimizing the package dimensions, you can minimize both the environmental impact and your shipping costs. FBA Prep Logistics understands that every product is unique, and we offer customized packaging solutions to meet your specific requirements. These tailored packaging strategies help ensure that your products are adequately protected while keeping shipping costs to a minimum.
4.4. Leverage Automation and Technology
Embracing automation and technology can lead to significant savings on 3PL costs. At FBA Prep Logistics, we invest in the latest technologies and systems to ensure a seamless and efficient operation. By utilizing automated processes and modern software, we can streamline warehouse operations, minimize human error, and save you money on labor costs.
4.5. Transparent Pricing Structure
A transparent pricing structure is key to understanding and controlling your 3PL costs. FBA Prep Logistics prides itself on providing clear and competitive pricing without any hidden fees. This approach allows you to accurately forecast your expenses, make informed decisions about your supply chain management, and focus on growing your business.
4.6. Partnering with a 3PL Expert
Choosing the right 3PL provider is essential for optimizing your 3PL costs. By partnering with FBA Prep Logistics, you'll gain access to our wealth of expertise and customized solutions tailored specifically to your e-commerce business's needs. Our team of professionals is always available to offer guidance and support, helping you make the best decisions for your supply chain and ultimately lowering your 3PL costs.
In Summary
Optimizing your 3PL costs doesn't have to be a daunting task. By implementing effective inventory management, efficient shipping, smart packaging solutions, automation and technology, a transparent pricing structure, and partnering with an industry expert like FBA Prep Logistics, you can effectively manage and reduce your 3PL expenses. These strategies not only result in lower costs but also contribute to increased customer satisfaction and the overall success of your e-commerce business. So why wait? Choose FBA Prep Logistics as your trusted 3PL warehouse partner and start optimizing your 3PL costs today!
5. Conclusion: Investing in a Cost-Effective 3PL Partner to Boost Your Sales
In the highly competitive world of e-commerce, sellers must take every opportunity to maximize their profits and stay ahead of the competition. A crucial aspect of this success lies in keeping 3PL costs under control while maintaining high levels of quality and customer satisfaction. By partnering with a reliable and cost-effective 3PL warehouse like FBA Prep Logistics, sellers can enjoy significant advantages that directly impact their sales and profitability.
The link between efficient 3PL services and increased sales cannot be overstated. By effectively managing inventory, optimizing fulfillment processes, and reducing overall costs, e-commerce businesses can provide their customers with a stellar buying experience—leading to better reviews, increased sales, and ultimately, higher margins.
When you choose FBA Prep Logistics, you're investing in a dedicated 3PL partner focused on delivering the most effective and tailored solutions for your e-commerce business. Our transparent and competitive pricing strategy means you'll never have to worry about hidden fees, allowing you to focus on growing your business while we take care of the supply chain management aspects.
Remember how we discussed how to optimize your 3PL costs? By following the strategies outlined there, coupled with our expert knowledge and experience, you can rest assured that your 3PL costs remain under control, leading to increased profitability for your e-commerce business.
Additionally, we are proud of our hassle-free Amazon FBA prep services—meaning you can leave the complex aspects of FBA shipping to us while reaping the benefits of lower 3PL costs. We provide extensive support, including tailored solutions for inventory management, shipping, and packaging requirements, to ensure your e-commerce operations run smoothly.
So, are you ready to boost your sales and maintain lower 3PL costs by investing in a cost-effective 3PL partner? If so, FBA Prep Logistics is here to help! We are committed to providing personalized, efficient, and cost-saving solutions for e-commerce businesses of all sizes.
In conclusion, partnering with FBA Prep Logistics can be the smartest decision you make for your e-commerce business. With our expertise and commitment to cost-effective supply chain management solutions, we will help your sales soar and your profit margins flourish—all while alleviating the stress and complexities of managing a supply chain on your own. It's time for your business to reach new heights—join us today!
The Impact of 3PL Costs on Your Sales</h1>
<h2>1. Introduction to 3PL Costs</h2>
<p>When it comes to managing your e-commerce business, understanding the costs associated with third-party logistics (3PL) is crucial, especially for small and medium-sized businesses selling on amazon.com. At FBA Prep Logistics, we believe in providing reliable, cost-effective 3PL warehouse services that can help you streamline your supply chain and boost your sales.</p>
<h2>2. Factors Affecting 3PL Costs</h2>
<p>To optimize your 3PL costs, it's essential to understand the various factors that contribute to them. Some of these elements include storage fees, fulfillment fees, packaging, and shipping. By comprehending these factors, businesses can better manage and control their expenses.</p>
<h2>3. Advantages of Choosing FBA Prep Logistics for Cost-Effective 3PL Services</h2>
<p>FBA Prep Logistics is committed to providing value to our clients through competitive pricing and comprehensive services tailored to e-commerce businesses. Our transparent pricing structure and commitment to excellence in service allow you to focus on growing your business rather than worrying about hidden fees.</p>
<h2>4. How to Optimize Your 3PL Costs with FBA Prep Logistics</h2>
<p>Effective management strategies, including inventory management, efficient shipping, and smart packaging solutions, can help keep 3PL costs under control. By choosing FBA Prep Logistics as your 3PL partner, you can benefit from our expertise and tailored solutions designed specifically for e-commerce businesses.</p>
<h2>5. Conclusion: Investing in a Cost-Effective 3PL Partner to Boost Your Sales</h2>
<p>Lower 3PL costs can lead to increased profit margins for e-commerce businesses, which is why it's essential to choose FBA Prep Logistics as your go-to 3PL warehouse. We are focused on providing efficient and cost-effective supply chain management to help you achieve higher sales and overall success in the e-commerce industry.</p>
<hr>
<h2>FAQs</h2>
<dl>
<dt>Q1: What is 3PL, and how does it benefit e-commerce businesses?</dt>
<dd>A1: 3PL, or third-party logistics, refers to outsourcing logistics and supply chain functions to a service provider like FBA Prep Logistics. 3PL benefits e-commerce businesses by handling tasks such as inventory management, warehousing, and order fulfillment, allowing business owners to focus on core aspects like sales and marketing.</dd>
<dt>Q2: How does FBA Prep Logistics help manage 3PL costs?</dt>
<dd>A2: FBA Prep Logistics offers a transparent pricing structure along with customized solutions tailored to the needs of e-commerce businesses. This helps clients optimize storage, fulfillment, packaging, and shipping costs, leading to overall savings in 3PL expenses.</dd>
<dt>Q3: What factors affect 3PL costs?</dt>
<dd>A3: The main factors affecting 3PL costs include storage fees, fulfillment fees, packaging, and shipping expenses. Understanding these factors can help businesses better manage and control their 3PL expenses.</dd>
<dt>Q4: How can I optimize my 3PL costs with FBA Prep Logistics?</dt>
<dd>A4: You can optimize 3PL costs by partnering with FBA Prep Logistics, followed by implementing effective strategies for inventory management, efficient shipping, and smart packaging solutions. Our team of experts will assist you in developing tailored solutions for your business needs.</dd>
<dt>Q5: How does lower 3PL costs impact sales?</dt>
<dd>A5: Lower 3PL costs contribute to increased profit margins, allowing e-commerce businesses to reinvest in marketing, product development, and other growth initiatives. By partnering with FBA Prep Logistics, you can enjoy cost-effective 3PL services that directly impact higher sales and success.</dd>
</dl>
<script type="application/ld+json">
{
"@context": "https://schema.org",
"@type": "FAQPage",
"mainEntity": [{
"@type": "Question",
"name": "What is 3PL, and how does it benefit e-commerce businesses?",
"acceptedAnswer": {
"@type": "Answer",
"text": "3PL, or third-party logistics, refers to outsourcing logistics and supply chain functions to a service provider like FBA Prep Logistics. 3PL benefits e-commerce businesses by handling tasks such as inventory management, warehousing, and order fulfillment, allowing business owners to focus on core aspects like sales and marketing."
}
}, {
"@type": "Question",
"name": "How does FBA Prep Logistics help manage 3PL costs?",
"acceptedAnswer": {
"@type": "Answer",
"text": "FBA Prep Logistics offers a transparent pricing structure along with customized solutions tailored to the needs of e-commerce businesses. This helps clients optimize storage, fulfillment, packaging, and shipping costs, leading to overall savings in 3PL expenses."
}
}, {
"@type": "Question",
"name": "What factors affect 3PL costs?",
"acceptedAnswer": {
"@type": "Answer",
"text": "The main factors affecting 3PL costs include storage fees, fulfillment fees, packaging, and shipping expenses. Understanding these factors can help businesses better manage and control their 3PL expenses."
}
}, {
"@type": "Question",
"name": "How can I optimize my 3PL costs with FBA Prep Logistics?",
"acceptedAnswer": {
"@type": "Answer",
"text": "You can optimize 3PL costs by partnering with FBA Prep Logistics, followed by implementing effective strategies for inventory management, efficient shipping, and smart packaging solutions. Our team of experts will assist you in developing tailored solutions for your business needs."
}
}, {
"@type": "Question",
"name": "How does lower 3PL costs impact sales?",
"acceptedAnswer": {
"@type": "Answer",
"text": "Lower 3PL costs contribute to increased profit margins, allowing e-commerce businesses to reinvest in marketing, product development, and other growth initiatives. By partnering with FBA Prep Logistics, you can enjoy cost-effective 3PL services that directly impact higher sales and success."
}
}] }
</script>