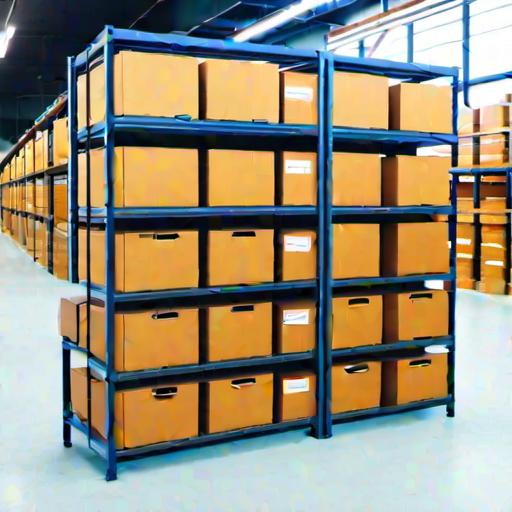 Introduction to 3PL Pricing
Welcome to the world of 3PL pricing! If you're an e-commerce business owner, especially one selling on Amazon, understanding 3PL pricing is vital for your growth and success. As a first-time user of 3PL services, you might feel overwhelmed with the numerous options and pricing structures available. That's where we come in! FBA Prep Logistics, a top-notch 3PL warehouse located in Bristol, PA, is dedicated to making your journey into supply chain management as smooth and seamless as possible. Still wondering why FBA Prep Logistics is the warehouse of choice for your e-commerce business? Let's dive in!
3PL Pricing: What's the Big Deal?
3PL (third-party logistics) pricing refers to the costs associated with outsourcing your warehousing, order fulfillment, shipping, and other supply chain management tasks to a trusted third-party. Since many e-commerce businesses might not have the resources or expertise to handle these tasks in-house, partnering with a 3PL provider can be a game-changer. But, finding the right 3PL partner is critical to optimizing your costs, boosting efficiency, and ensuring your customers receive their products in a timely manner.
Why FBA Prep Logistics?
Now that you understand the importance of 3PL pricing, you may be wondering which provider to choose. Look no further than FBA Prep Logistics! 🎉 As a digital marketing assistant with the company, I can vouch for the outstanding services we offer to our clients. Here's why we're confident we can help you grow your e-commerce business on Amazon:
Expertise: Our team of professionals is highly skilled in supply chain management, catering specifically to Amazon's unique requirements. With our extensive knowledge and experience, you can trust us to take care of every aspect of your logistics needs.

Transparency: At FBA Prep Logistics, we value transparency and honesty in our pricing structure. Our clients know exactly what they are paying for and receive no hidden fees or surprises when it comes to billing.

Customization: We understand that every business is unique, and our 3PL pricing options reflect that. Our team works closely with clients to tailor pricing solutions that fit their specific needs and budget.
Scalability: As your business grows, so do your logistics needs. FBA Prep Logistics is equipped to scale alongside your growth, offering flexible storage solutions and order fulfillment options to ensure your e-commerce operations run smoothly no matter the size.

Strategic Location: Our warehouse in Bristol, PA, is strategically located close to Amazon distribution centers, allowing for efficient shipments and reduced transit times, ultimately resulting in cost savings for your business.
Ready to explore the main components of 3PL pricing and how FBA Prep Logistics ensures competitive pricing for your e-commerce business? Keep reading to find out!
2. Key Components of 3PL Pricing
As an e-commerce business owner, it's essential to understand the various factors that affect 3PL pricing. This will help you grasp the benefits and cost-effectiveness of partnering with a reliable 3PL service provider like FBA Prep Logistics. Here, we discuss the key components of 3PL pricing that significantly impact your investment:
2.1 Storage
Storage is a vital aspect of 3PL pricing. Warehouses charge for the space occupied by your inventory, which is usually calculated on a per-pallet, per-bin, or per-square-foot basis. FBA Prep Logistics offers flexible storage solutions with competitive rates, ensuring that your products are safely stored and easily accessible for efficient order fulfillment. Our warehouse in Bristol, PA is designed to cater to the unique needs of e-commerce businesses, providing an organized and secure environment for your products.
2.2 Order Fulfillment
Order fulfillment includes the entire process of picking, packing, and shipping orders to your customers. This is a crucial part of 3PL pricing because it directly affects your customers' experience. We understand the importance of a seamless order fulfillment process, which is why FBA Prep Logistics emphasizes accuracy, speed, and affordability. We offer customized solutions tailored to your business' requirements, ensuring efficient fulfillment while keeping your costs under control.
2.3 Shipping
Another essential factor that determines 3PL pricing is shipping, as it influences both your expenses and customer satisfaction. FBA Prep Logistics leverages its strategic location and partnerships with leading carriers to offer competitive shipping rates. Our goal is to help you maintain a balance between speedy delivery and affordable shipping costs, thereby improving customer satisfaction and increasing your sales on Amazon.
2.4 Kitting and Assembly
Fulfilling orders that require kitting and assembly can be both time-consuming and expensive. FBA Prep Logistics offers kitting and assembly solutions that streamline your fulfillment process and reduce labor costs. By outsourcing these tasks to our expert team, you not only save time but also enjoy the benefits of efficiently managed inventory and carefully bundled products.
2.5 Account Management and Support
Quality customer service and account management are crucial for a smooth 3PL partnership. FBA Prep Logistics offers dedicated account managers who handle your fulfillment operations and address any concerns that may arise. Transparent communication, accessibility, and responsiveness contribute to the overall 3PL pricing and play a significant role in ensuring a fruitful collaboration.
2.6 Value-added Services
Apart from the standard set of services, many 3PL providers like FBA Prep Logistics offer additional, value-added features to make your operations more efficient. Services such as product labeling, inspection, returns management, and custom packaging are available upon request. While these services may affect the overall 3PL pricing, they greatly impact the efficiency and quality of your fulfillment process.
2.7 Scalability and Flexibility
A vital aspect to consider while looking at 3PL pricing is the provider's ability to scale and adapt to your business's needs. FBA Prep Logistics understands that the demands of your e-commerce operations may change with time. Our custom-tailored services are designed to expand or contract according to your requirements. This flexibility ensures that your 3PL costs align with your business growth and prevent unnecessary expenses.
In conclusion, understanding the key components of 3PL pricing and their impact on your e-commerce business is crucial. FBA Prep Logistics is committed to providing affordable and efficient 3PL solutions that cater to the unique needs of Amazon sellers. By keeping storage, order fulfillment, shipping, and other factors under control, we help you optimize your supply chain management, increase customer satisfaction, and grow your sales on Amazon.
3. How FBA Prep Logistics Ensures Competitive 3PL Pricing
In the world of e-commerce, being able to provide competitive 3PL pricing is crucial for businesses looking to expand on Amazon. With FBA Prep Logistics, you will find a partner who is dedicated to ensuring affordable and high-quality service. Here are some key factors that enable us to deliver unmatched 3PL pricing:
3.1 Strategic Location
Our state-of-the-art warehouse is strategically located in Bristol, PA, which brings significant advantages in terms of shipping costs and transit times. Proximity to major transportation hubs such as highways, ports, and airports helps minimize shipping expenses and ensures the fastest possible delivery of your products to Amazon fulfillment centers.
The close access to major markets and suppliers along the East Coast streamlines the entire supply chain, maximizing efficiency and reducing turnaround times. This geographic advantage translates to lower operational expenses for your e-commerce business, making our 3PL pricing more competitive.
3.2 Transparent Pricing Structure
At FBA Prep Logistics, we believe in maintaining a transparent and straightforward 3PL pricing structure. Unlike some providers, we do not have any hidden costs or complex fee structures. Our goal is to maintain a clear and open line of communication with our clients, ensuring they fully understand the costs associated with our services.
With our customizable pricing plans, you will see a clear breakdown of all fees and charges related to storage, order fulfillment, and shipping. This allows you to more effectively manage your expenses and focus on growing your business. Our openness in pricing enables e-commerce businesses to make informed decisions about their 3PL partnerships, fostering trust and long-term success.
3.3 Scale-ability and Flexibility
As your e-commerce business grows, having a 3PL provider that can scale up its services is essential. At FBA Prep Logistics, we not only accommodate your immediate needs but also support you at every stage of your business growth. Whether you are just starting or have an established presence on Amazon, our warehouse can handle a wide range of inventory sizes and order volumes.
As your sales increase, we have the capacity to manage larger inventories and process high volumes of orders without compromising on efficiency and accuracy. Our customizable plans cater to both small and large e-commerce businesses, ensuring you only pay for the services you need. This flexibility allows you to receive superior 3PL services at the most competitive pricing possible.
3.4 Dedicated Customer Support
We understand that top-notch customer support is essential for e-commerce businesses navigating the complexities of selling on Amazon. Our dedicated account management team works closely with clients to address any specific concerns or requirements in terms of 3PL pricing. By providing prompt assistance and personalized solutions, we help e-commerce businesses maintain their competitive edge.
Additionally, our expert team continuously keeps abreast of the latest Amazon policies, packaging requirements, and industry trends. This knowledge enables us to proactively adapt to any changes, ensuring a seamless supply chain for your business. Ultimately, our steadfast commitment to customer support results in more cost-effective 3PL pricing for your enterprise.
3.5 Advanced Technology and Automation
To further enhance the competitiveness of our 3PL pricing, FBA Prep Logistics employs cutting-edge technology and automation processes. This allows us to minimize human errors, optimize inventory management, and expedite the order fulfillment process. By streamlining our operations, we can reduce overhead costs and pass those savings on to our clients.
The use of advanced warehouse management systems ensures real-time visibility of your inventory, easy order tracking, and efficient handling of returns. This technological prowess not only enhances our service offerings but also contributes to more competitive 3PL pricing for your e-commerce business.
To sum up, FBA Prep Logistics provides competitive 3PL pricing by combining a strategic location, transparent pricing structure, scale-ability, dedicated customer support, and advanced technology. As your e-commerce business expands on Amazon, we have the expertise and resources to help you succeed and grow at the most affordable prices. Make the right choice by partnering with FBA Prep Logistics today!
Custom 3PL Pricing for Your E-commerce Business
E-commerce businesses are dynamic, ever-evolving entities that have unique needs and requirements. No two businesses are the same, and their respective supply chain and logistical needs can vary considerably. With this in mind, FBA Prep Logistics ensures to offer tailored 3PL pricing solutions exclusively designed to optimize costs, enhance efficiency, and provide the most effective services for your specific business.
Customizable Plans to Meet Your Needs
FBA Prep Logistics understands that there are no one-size-fits-all solutions when you're trying to grow your e-commerce business on Amazon. To cater to varying needs, we create custom-tailored 3PL pricing plans designed to support and scale with your unique business operation. Whether you deal in high-volume transactions, require special storage conditions, or have a more complex supply chain, our adaptive pricing structure allows us to meet your specific needs without breaking the bank.
Evaluating Your Business Requirements
Our first order of business when devising a custom 3PL pricing plan is conducting a thorough analysis of your e-commerce operation to gain a better understanding of your needs and identify areas that require improvement. Some factors we consider are:
Inventory and order volume
Requirements for warehouse storage and shelf space
Special packing, labeling, or bundling requirements
Turnaround time for order fulfillment
Shipping destinations and carriers preferences
After this evaluation, we'll have a more comprehensive understanding of your e-commerce business, which will better inform the development of a strategic, cost-effective 3PL pricing plan.
Special Services and Pricing Adjustments
We recognize that certain e-commerce businesses may have specialized needs beyond what's covered in a typical 3PL pricing package. As such, FBA Prep Logistics is equipped to handle a wide range of value-added services such as assembly, kitting, packaging, and labeling, all of which can be incorporated into your custom 3PL pricing plan. This flexibility ensures your unique requirements are properly addressed in the most cost-effective way, further optimizing your supply chain operations.
Proactive Cost Management
An appealing aspect of partnering with FBA Prep Logistics is our proactive approach to managing costs. Our team considers your business growth projections and monitors trends in your industry to forecast the potential impact on your 3PL pricing. In doing so, we help you stay ahead of the curve and make adjustments to your 3PL pricing plan as needed, enabling you to maintain optimal efficiency and cost-effectiveness throughout your partnership with us.
Transparent Reporting and Performance Metrics
At FBA Prep Logistics, we believe in maintaining complete transparency in our 3PL pricing structures. Our clients receive regular reports detailing their service usage and associated fees to ensure there are no unpleasant surprises. Additionally, our performance metrics allow you to monitor and evaluate our services' effectiveness, ensuring your partnership with us remains beneficial and continues to drive your business toward growth and success.
In conclusion, entrusting FBA Prep Logistics with your supply chain management means tapping into the benefits of tailor-made 3PL pricing solutions that cater to your e-commerce business' evolving needs. Our flexible pricing structure, comprehensive evaluative process, and commitment to transparent reporting ensure that your partnership with us is the key to unlocking new heights of success for your e-commerce venture.
5. Next Steps: Evaluating and Choosing the Right 3PL Provider
As an e-commerce business owner, especially if you're selling on Amazon, it is crucial that you find the most suitable 3PL provider to fulfill your business needs. Choosing the right partner can make all the difference in propelling your business forward, managing your supply chain effectively, and maintaining customer satisfaction. In this section, we'll guide you through the process of selecting the ideal 3PL partner by asking the right questions, understanding how FBA Prep Logistics prioritizes your needs, and learning the importance of working with a 3PL that understands Amazon-specific supply chain management. Let us help you make an informed decision!
5.1. Questions to Ask When Evaluating 3PL Providers
Before selecting a 3PL partner, it's helpful to have a list of questions at hand that will allow you to gauge their proficiency, compatibility, and potential to cater to your unique needs. Here are some essential questions to ask:
What is their expertise in handling products similar to yours?
How do they handle storage, order fulfillment, and shipping?
What is their approach to 3PL pricing?
Can they provide customized solutions for your specific needs?
What technological systems do they use for tracking, reporting, and optimizing processes?
How do they ensure safe and secure storage for your products?
How is their customer service support? Do they offer quick and timely responses?
Can they scale their services according to your business growth?
Do they understand and comply with Amazon's guidelines and requirements?
What are their contingency plans for unexpected situations such as returns or damaged products?
Asking these questions will help you assess the level of service a 3PL provider can deliver and ensure that your partnership remains profitable and beneficial.
5.2. The FBA Prep Logistics Difference: Prioritizing Your Business' Unique Needs
At FBA Prep Logistics, we understand that each business is different, with unique needs and specifications. Our adaptable, client-focused approach to 3PL services will help you find the most effective solutions tailored to your business requirements. Our competitive 3PL pricing structure offers transparent information on all charges, and our dedication to delivering exceptional customer service ensures that your needs are met in a timely and efficient manner.
5.3. Extensive Knowledge of Amazon-Specific Supply Chain Management
As an experienced 3PL provider, FBA Prep Logistics is well-versed in Amazon-specific supply chain management. We understand the importance of meeting Amazon's guidelines, especially for businesses that mainly sell on the platform. Partnering with FBA Prep Logistics means you are in good hands with a team that is proficient in handling all aspects of Amazon's processes and fulfillment requirements. Our wealth of experience ensures that your business thrives in the world's largest online marketplace.
5.4. Choose Wisely: A Strategic Partnership for E-commerce Success
In conclusion, making the right decision in choosing a 3PL provider is critical to the success of your e-commerce business. By asking the right questions, understanding how FBA Prep Logistics prioritizes your specific needs, and recognizing the importance of having a knowledgeable partner in Amazon-specific supply chain management, you are one step closer to making a strategic selection that will help your business flourish.
So why wait? Elevate your e-commerce business and explore the potential of partnering with FBA Prep Logistics, where our 3PL pricing, customized solutions, and expertise in Amazon-specific processes will help your business reach new heights.
<h2>Frequently Asked Questions</h2>
<ul>
<li>
<p><strong>Q1: What are the benefits of using FBA Prep Logistics for my e-commerce business?</strong><br>
A: FBA Prep Logistics offers competitive pricing, tailored solutions, a strategic location in Bristol PA, and a team of experts that understand the intricacies of Amazon-specific supply chain management. This ensures a seamless, cost-effective partnership to support your e-commerce business growth.</p>
</li>
<li>
<p><strong>Q2: How does FBA Prep Logistics determine its pricing?</strong><br>
A: Our 3PL pricing is determined by key components such as storage, order fulfillment, and shipping. We work closely with each client to understand their needs, ensuring that the pricing is both competitive and tailored to their specific business requirements.</p>
</li>
<li>
<p><strong>Q3: Can FBA Prep Logistics scale its services to my business size and growth?</strong><br>
A: Absolutely! FBA Prep Logistics offers scalability to accommodate the growth of your e-commerce business, providing the necessary support and resources as you expand your sales on Amazon and beyond.</p>
</li>
<li>
<p><strong>Q4: How does FBA Prep Logistics ensure transparency in its pricing structure?</strong><br>
A: Transparency is crucial to our client partnerships. We provide clear, detailed pricing breakdowns and are always available to discuss any concerns or questions you may have about our services and related costs.</p>
</li>
<li>
<p><strong>Q5: What should I consider when evaluating potential 3PL providers, and why should I choose FBA Prep Logistics?</strong><br>
A: When evaluating 3PL providers, consider factors such as cost, location, expertise in handling Amazon's specific requirements, and their commitment to prioritize your needs. FBA Prep Logistics stands out by offering competitive pricing, a strategic location, tailored solutions, and an understanding of Amazon-specific supply chain management to ensure the success of your e-commerce business.</p>
</li>
</ul>
</div>
<script type="application/ld+json">
{
"@context": "https://schema.org",
"@type": "FAQPage",
"mainEntity": [{
"@type": "Question",
"name": "What are the benefits of using FBA Prep Logistics for my e-commerce business?",
"acceptedAnswer": {
"@type": "Answer",
"text": "FBA Prep Logistics offers competitive pricing, tailored solutions, a strategic location in Bristol PA, and a team of experts that understand the intricacies of Amazon-specific supply chain management. This ensures a seamless, cost-effective partnership to support your e-commerce business growth."
}
}, {
"@type": "Question",
"name": "How does FBA Prep Logistics determine its pricing?",
"acceptedAnswer": {
"@type": "Answer",
"text": "Our 3PL pricing is determined by key components such as storage, order fulfillment, and shipping. We work closely with each client to understand their needs, ensuring that the pricing is both competitive and tailored to their specific business requirements."
}
}, {
"@type": "Question",
"name": "Can FBA Prep Logistics scale its services to my business size and growth?",
"acceptedAnswer": {
"@type": "Answer",
"text": "Absolutely! FBA Prep Logistics offers scalability to accommodate the growth of your e-commerce business, providing the necessary support and resources as you expand your sales on Amazon and beyond."
}
}, {
"@type": "Question",
"name": "How does FBA Prep Logistics ensure transparency in its pricing structure?",
"acceptedAnswer": {
"@type": "Answer",
"text": "Transparency is crucial to our client partnerships. We provide clear, detailed pricing breakdowns and are always available to discuss any concerns or questions you may have about our services and related costs."
}
}, {
"@type": "Question",
"name": "What should I consider when evaluating potential 3PL providers, and why should I choose FBA Prep Logistics?",
"acceptedAnswer": {
"@type": "Answer",
"text": "When evaluating 3PL providers, consider factors such as cost, location, expertise in handling Amazon's specific requirements, and their commitment to prioritize your needs. FBA Prep Logistics stands out by offering competitive pricing, a strategic location, tailored solutions, and an understanding of Amazon-specific supply chain management to ensure the success of your e-commerce business."
}
}] }
</script>