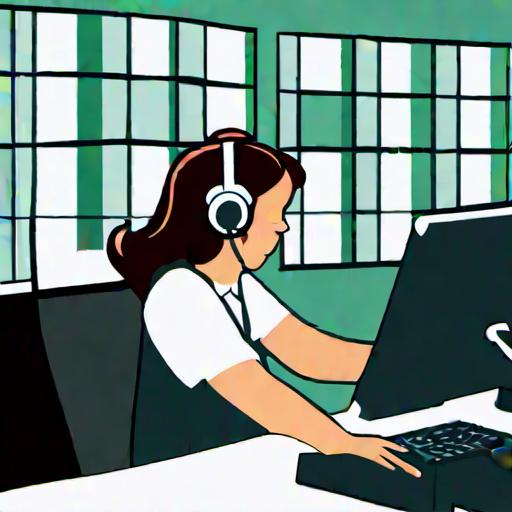 1. Introduction: The Significance of Outstanding 3PL Customer Support
As an e-commerce business owner, you know first-hand how important it is to provide the best possible experience for your customers – after all, they are the lifeline of your business. However, have you thought about how vital it is to receive exceptional customer support from the partners you rely on, such as a Third-Party Logistics (3PL) provider?
While the primary focus of e-commerce businesses is on sales and customer satisfaction, it's easy to overlook the role that having a top-notch 3PL partner with excellent customer support plays in your business's success. This section will provide a brief overview of the significance of outstanding 3PL customer support and how it can ultimately boost your e-commerce business success.
1.1. Ensuring Smooth Operations and Enhanced Efficiency
When you entrust your inventory management, order fulfillment, and supply chain operations to a 3PL provider, they become an integral part of your business. If they excel in offering reliable and responsive customer support, they can help you overcome any potential challenges and ensure smooth operations. By addressing your concerns proactively, your 3PL partner allows you to focus on growing your business with peace of mind.
1.2. Boosting Customer Satisfaction and Retention
Every business owner knows that retaining customers is often more cost-effective and less time-consuming than acquiring new ones. When your 3PL partner offers excellent customer support, they effectively contribute to enhancing the overall experience for your clientele. With the right partner, you can ensure that orders are processed and delivered on time, which increases customer satisfaction and leads to repeat business.
1.3. Empowering Your Business Decision-Making
To make the most informed business decisions, you need a 3PL partner who can provide you with valuable insights and data. Exceptional 3PL customer support means that they will go the extra mile to provide you with any necessary information, helping you to make data-driven decisions to scale your e-commerce operation.
1.4. Reducing Costs and Maximizing Profitability
3PL providers with a dedicated customer support team can help identify areas of improvement in your logistics and supply chain processes. This can lead to reduced costs and increased efficiency as improvements are implemented. As your business continues to grow, you can rely on your 3PL provider's expertise and guidance to optimize your operations, maximizing your profits in return.
1.5. Enabling Flexibility and Scalability
Partnering with a 3PL provider that prioritizes customer support enables your business to adapt quickly to changes in the market or customer demands. This agile approach ensures that your business can scale smoothly, allowing you to accommodate fluctuations in order volume, inventory management, and other e-commerce challenges.
In conclusion, investing in a 3PL provider with exceptional customer support is essential in driving your e-commerce business growth. Not only does it result in more efficient operations, but it can also contribute to increased customer satisfaction and retention. Keep reading to learn more about why FBA Prep Logistics is your go-to choice when it comes to 3PL customer support.
FBA Prep Logistics: The Foundation of Great 3PL Customer Support
At FBA Prep Logistics, our primary goal is to provide top-tier customer support, and become the best partner your e-commerce business can have. So, let's dive into why our 3PL customer support sets us apart from the competition.
Strong Commitment to Customer Satisfaction
Our commitment to customer satisfaction is at the core of everything we do. We firmly believe in building long-term relationships with our clients, and this can only be achieved by meeting their needs and exceeding their expectations. Our team is not just focused on getting the job done – we go above and beyond to ensure that our clients are satisfied with the support and services we provide.
Tailored Services for Amazon Sellers
As an Amazon seller, your needs might vary from those of other businesses. At FBA Prep Logistics, we understand this, and have designed our services specifically to cater to the unique requirements of Amazon sellers. Whether it's inventory management, shipment preparation, or handling customer returns, we've got you covered. With our expertise in Amazon FBA, we are poised to help you succeed in the ever-changing world of e-commerce.
Proactive Communication
We understand that open, clear, and consistent communication is vital in any business. Our 3PL customer support team is dedicated to keeping you informed every step of the way. From the moment an order is placed until it's shipped out to the customer, we ensure that you're always in the loop. Additionally, our team is approachable and responsive, addressing any questions or concerns you may have along the way.
Advanced Technology for Seamless Operations
At FBA Prep Logistics, we leverage cutting-edge technology to ensure seamless, efficient, and secure operations. Our fully integrated software solutions provide real-time tracking and inventory management to help you stay on top of your supply chain operations. With our sophisticated warehousing management system, you can trust that your products are in good hands.
Staff Training, Development, and Empowerment
We recognize that our team is the soul and driving force behind our success. As such, we continuously invest in their training and development, so they are up-to-date with industry best practices. Our team is empowered to make critical decisions, ensuring quick resolutions to any issues that may arise.
Transparent Pricing
We value transparency, and our pricing structure speaks to that commitment. At FBA Prep Logistics, there are no hidden fees or charges – everything is explicitly laid out from the beginning. This enables our clients to have a clear understanding of the true cost of our 3PL services, helping them better manage their business finances.
Scalability and Flexibility
Our 3PL customer support team understands that e-commerce businesses can grow rapidly and that plans may change. For this reason, our warehousing and logistics services are designed to be flexible, and we're always prepared to adapt to your requirements. We are equipped to support your business through peak seasons, ensuring a seamless experience for you and your customers.
Continuous Improvement
We believe in the power of continuous improvement. Our team actively seeks feedback and conducts regular evaluations to refine our processes and operations. With our commitment to ongoing improvement, FBA Prep Logistics remains at the forefront of 3PL customer support, providing you with the best possible service in the industry.
In conclusion, FBA Prep Logistics is dedicated to optimizing your e-commerce experience through unmatched 3PL customer support. Our commitment to customer satisfaction, tailored services, transparent pricing, and flexibility ensures that, as your e-commerce business grows, we will continue to be the partner you can rely on.
3. Key Elements of Top-notch 3PL Customer Support
As a growing e-commerce business owner, understanding the essential aspects of high-quality 3PL customer support can help you in selecting the right warehouse partner. Superior customer support will simplify your supply chain management and improve your overall e-commerce experience. In this section, we'll delve into the key elements you should consider when evaluating 3PL customer support services.
3.1 Clear and Effective Communication
The backbone of outstanding 3PL customer support lies in clear and effective communication. A good 3PL provider ensures that their team is always accessible and seamlessly communicates important information to you. Timely updates on order status, inventory levels, and any changes or potential issues will help you make critical decisions on time and avoid costly mistakes.
3.2 Availability and Responsiveness
A reliable 3PL service guarantees availability and responsiveness when you need them the most. This includes providing support through multiple channels, such as email, phone, and chat. Additionally, they should be proactive in resolving issues and addressing customer concerns. In today's fast-paced e-commerce environment, you need a 3PL provider that can respond promptly and efficiently to your needs.
3.3 Personalized Service
Every e-commerce business is unique and requires tailored solutions to ensure success. A top-notch 3PL customer support team will understand and cater to your specific needs. They should offer customized solutions for storage, packaging, shipping, and other important aspects of your supply chain management. This focus on personalization translates into a better customer experience and ultimately, higher sales and customer satisfaction.
3.4 Expertise in Amazon FBA and E-commerce
Your 3PL provider should have a deep understanding of Amazon FBA and e-commerce in general. This expertise allows them to address the multifaceted challenges of managing your online business, ensuring regulatory compliance, and providing strategic advice on growing and scaling your business. Their knowledge should encompass storage requirements, packaging guidelines, shipping processes, and other essential aspects of the e-commerce ecosystem that directly impact your business performance.
3.5 Transparency and Trust
Trust and transparency are crucial when partnering with a 3PL provider. They should be upfront about their pricing, policies, and procedures, creating an open and honest partnership. The best 3PL services will keep you informed about crucial information, allowing you to make well-informed decisions for your business. Building a strong relationship with your 3PL provider is essential for long-term success in the e-commerce industry.
3.6 Technological Integration
The ability to integrate seamlessly with your existing e-commerce platforms and tools is essential for a 3PL provider. Their technological solutions and capabilities should streamline your operations, automate repetitive tasks, and provide insightful data for better decision-making. An ideal 3PL partner will invest in innovative technology to improve their services continually.
3.7 Scalability and Adaptability
As your e-commerce business grows, so will your supply chain needs. A quality 3PL provider should be able to scale and adapt to your ever-changing requirements. From seasonal fluctuations to sudden demand increases, they should have the flexibility to handle any situation that may arise in your e-commerce journey.
3.8 Proactive Problem Solving
Issues inevitably arise in any supply chain. However, a top 3PL provider will proactively identify potential problems and tackle them head-on. By staying one step ahead and implementing timely solutions, they can help prevent disruption to your business operations and maintain a smooth workflow.
3.9 Performance Metrics and Reporting
Lastly, a great 3PL provider should offer detailed performance metrics and reporting. This data-driven approach enables you to identify areas of improvement, analyze trends, and optimize your supply chain management processes. Having a comprehensive understanding of your 3PL's performance helps maintain a high level of service and drives continuous improvement, leading to greater success in your e-commerce endeavors.
In conclusion, to ensure that you choose the right 3PL provider for your e-commerce business, it is vital to consider these key elements of outstanding customer support. FBA Prep Logistics not only excels in each of these areas but is dedicated to providing the highest level of service to help your business succeed. With FBA Prep Logistics, you can rest assured knowing that your supply chain needs are in capable and reliable hands.
4. How FBA Prep Logistics Enhances Your E-commerce Experience Through Exceptional Customer Support
When it comes to ensuring a seamless experience for your e-commerce business, FBA Prep Logistics stands out with its top-notch 3PL customer support. Our goal is to provide you the peace of mind and confidence you need to focus on growing your business. So how exactly does our customer support enhance your experience? Let's dive into some specific examples of how FBA Prep Logistics sets the bar high when it comes to exceptional customer service.
4.1 Proactive Problem Solving
The road to success can be filled with unexpected obstacles, but with FBA Prep Logistics, you will have a dedicated team of experts by your side who are committed to proactive problem-solving. Our skilled professionals identify potential issues before they escalate, saving you substantial time and resources. Our priority is to ensure that your Amazon business runs smoothly, with minimal disruptions to your workflow.
4.2 Clear and Transparent Communication
Communication is key when it comes to providing exceptional customer support. At FBA Prep Logistics, we understand that timely and transparent information is necessary for you to make informed decisions about your e-commerce business. That's why our team is easily accessible for any questions or concerns you may have. We also provide real-time updates, ensuring you stay informed about every aspect of your supply chain management.
4.3 Flexible and Scalable Solutions
As your e-commerce business grows, it's essential to have a 3PL partner that can adapt and cater to your changing needs. Our tailored solutions ensure you receive exactly what you need to succeed. We continually assess our services based on your feedback and specific requirements, ensuring you always receive the best possible support.
4.4 Customized Reporting and Analytics
At FBA Prep Logistics, we go beyond logistics by offering powerful data and insights for your e-commerce business. Our customized reporting and analytics give you a clear understanding of your inventory, shipments, and overall supply chain performance. This valuable information can help you make data-driven decisions and identify opportunities for improvement.
4.5 Streamlined Returns Management
Returns management is a crucial aspect of any e-commerce business, and FBA Prep Logistics excels at handling this task efficiently. Our streamlined returns management system ensures all returned items are processed quickly and accurately, minimizing any adverse effects on your business' reputation and bottom line. You can learn more about our approach to returns management here.
4.6 Dedicated Support Team
At the heart of our exceptional 3PL customer support is our dedicated team of experts. Our passionate specialists are always ready to assist you with any questions or concerns you may have, providing timely and effective solutions. At FBA Prep Logistics, providing exceptional customer service is not just a goal; it's our way of life.
4.7 Continuous Improvement and Innovation
We believe in constantly evolving and adapting to stay ahead of industry trends and developments. Our commitment to continuous improvement and innovation ensures you always have access to the latest technologies and services that help streamline your business operations, stay competitive, and scale your e-commerce business.
4.8 Personalized Service
We take pride in our ability to provide personalized service to each and every one of our partners. We understand that your e-commerce business is unique, so we go the extra mile to understand your specific needs and requirements, enabling us to deliver tailored solutions that cater to your business objectives and growth plans.
4.9 Comprehensive Onboarding and Training
Switching to a new 3PL partner can be daunting, but our comprehensive onboarding and training process ensures a smooth transition. We take the time to walk you through every step, explaining all the features, services, and tools you need to know, so you can hit the ground running and start _boosting your e-commerce business right away_.
So there you have it – FBA Prep Logistics ensures an exceptional e-commerce experience through unparalleled customer support, efficient problem-solving, and a genuinely dedicated team of experts who will go above and beyond to ensure your success. If you want a 3PL partner that truly cares about your business and its growth, look no further than FBA Prep Logistics.
Choosing FBA Prep Logistics for Your 3PL Needs
As we come to the end of our discussion on the importance of exceptional 3PL customer support, let's quickly recap why FBA Prep Logistics is the go-to choice for e-commerce businesses, particularly those selling on Amazon.com. We covered the key elements of outstanding customer support and how FBA Prep Logistics enhances your e-commerce experience, making your life easier and your business more successful. With that said, let's dive into the reasons FBA Prep Logistics should be your top choice for all your 3PL needs.
Reason #1: Proven Track Record in Providing Stellar 3PL Customer Support
As we've mentioned before, FBA Prep Logistics is deeply committed to customer satisfaction. Our team consists of experts who fully understand the unique needs and challenges of Amazon sellers. Over the years, we've built a solid reputation in providing outstanding 3PL customer support, helping businesses like yours navigate the complexities of supply chain management.
Reason #2: Comprehensive Range of Services Designed for Amazon Sellers
From FBA prep and packaging to inventory management, our wide range of services at FBA Prep Logistics is specifically tailored to cater to the needs of Amazon sellers. This means you can trust us to fully comprehend the intricacies of the platform and provide solutions that comply with Amazon's requirements. Additionally, our scalability allows us to grow with your e-commerce business, helping you reach new heights of success.
Reason #3: Clear Communication and Availability
Remember the old saying, "communication is key"? At FBA Prep Logistics, we cannot stress this enough. Our team prides itself on maintaining clear, transparent communication with our clients. We understand that accessibility and promptness in addressing concerns are crucial for your business operations. That's why we promise to be readily available, answering your inquiries as quickly as possible and keeping you informed throughout the entire process.
Reason #4: Personalized Service Catered to Your Business Needs
At FBA Prep Logistics, we believe in providing customized solutions for each client. No two e-commerce businesses are the same, and neither should the 3PL support they receive. As a digital marketing assistant at FBA Prep Logistics, I can attest to the dedication of our team in creating personalized plans to match your business needs, ensuring that you and your customers enjoy a seamless e-commerce experience.
Reason #5: Strategic Location for Faster Delivery and Lower Costs
Our 3PL warehouse is strategically located in Bristol, PA, making it ideal for e-commerce businesses that primarily sell on Amazon.com. This location allows us to offer faster delivery times and lower shipping costs for your business, ensuring that both you and your customers are satisfied with your e-commerce performance. Additionally, with the capabilities of our NJ-based 3PL company, we can help you save time and money on your logistics management.
Reason #6: Forward-thinking and Adaptability
At FBA Prep Logistics, we are constantly adapting to the ever-changing landscape of e-commerce. We stay ahead of the game by investing in the latest technology, methods, and trends that benefit our clients. Our forward-thinking approach and adaptability mean that our services will continue to evolve as the needs of your business and the industry change over time.
By choosing FBA Prep Logistics as your 3PL partner, you're not only investing in a logistics solution but a dedicated team committed to the success of your e-commerce business. From our comprehensive range of services catered specifically for Amazon sellers to our personalized and adaptable approach, we ensure that you receive exceptional 3PL customer support every step of the way. So why wait? Give your business the boost it needs and experience the FBA Prep Logistics difference today! After all, in the competitive world of e-commerce, it's the little things like exceptional customer support that can make a world of difference.
Frequently Asked Questions</h2>
<dl>
<dt><strong>1. How does FBA Prep Logistics ensure clear communication with clients?</strong></dt>
<dd>At FBA Prep Logistics, we believe in maintaining open channels of communication with our clients. Our dedicated team is available via email, phone, and chat to answer your queries and provide updates about your shipments. We also provide detailed reporting and tracking services to keep you informed about the status of your inventory.</dd>
<dt><strong>2. What kind of availability can I expect from FBA Prep Logistics' customer support?</strong></dt>
<dd>Our customer support is available during regular business hours – Monday to Friday. We understand the importance of quick responses, especially when it comes to e-commerce operations, so we strive to address your concerns as promptly as possible.</dd>
<dt><strong>3. How does FBA Prep Logistics provide personalized service to e-commerce businesses?</strong></dt>
<dd>We understand that every e-commerce business has unique requirements, so we tailor our 3PL services to suit your specific needs. Our expert team will work closely with you to develop a custom plan that includes storage, fulfillment, and shipping services, ensuring that your business runs smoothly and efficiently.</dd>
<dt><strong>4. Can FBA Prep Logistics handle my Amazon FBA requirements?</strong></dt>
<dd>Absolutely! FBA Prep Logistics specializes in helping Amazon sellers by offering comprehensive FBA prep services. Our team is well-versed in Amazon's requirements and guidelines, ensuring that your products are prepared, packaged, and shipped correctly, saving you time and avoiding costly mistakes.</dd>
<dt><strong>5. What makes FBA Prep Logistics stand out from other 3PL providers?</strong></dt>
<dd>FBA Prep Logistics stands out due to our commitment to providing exceptional customer support. Our personalized approach, clear communication, and availability help us build strong relationships with our clients. When you choose FBA Prep Logistics, you can trust that we will do everything we can to help your e-commerce business succeed.</dd>
</dl>
<script type="application/ld+json">
{
"@context": "https://schema.org",
"@type": "FAQPage",
"mainEntity": [
{
"@type": "Question",
"name": "How does FBA Prep Logistics ensure clear communication with clients?",
"acceptedAnswer": {
"@type": "Answer",
"text": "At FBA Prep Logistics, we believe in maintaining open channels of communication with our clients. Our dedicated team is available via email, phone, and chat to answer your queries and provide updates about your shipments. We also provide detailed reporting and tracking services to keep you informed about the status of your inventory."
}
},
{
"@type": "Question",
"name": "What kind of availability can I expect from FBA Prep Logistics' customer support?",
"acceptedAnswer": {
"@type": "Answer",
"text": "Our customer support is available during regular business hours – Monday to Friday. We understand the importance of quick responses, especially when it comes to e-commerce operations, so we strive to address your concerns as promptly as possible."
}
},
{
"@type": "Question",
"name": "How does FBA Prep Logistics provide personalized service to e-commerce businesses?",
"acceptedAnswer": {
"@type": "Answer",
"text": "We understand that every e-commerce business has unique requirements, so we tailor our 3PL services to suit your specific needs. Our expert team will work closely with you to develop a custom plan that includes storage, fulfillment, and shipping services, ensuring that your business runs smoothly and efficiently."
}
},
{
"@type": "Question",
"name": "Can FBA Prep Logistics handle my Amazon FBA requirements?",
"acceptedAnswer": {
"@type": "Answer",
"text": "Absolutely! FBA Prep Logistics specializes in helping Amazon sellers by offering comprehensive FBA prep services. Our team is well-versed in Amazon's requirements and guidelines, ensuring that your products are prepared, packaged, and shipped correctly, saving you time and avoiding costly mistakes."
}
},
{
"@type": "Question",
"name": "What makes FBA Prep Logistics stand out from other 3PL providers?",
"acceptedAnswer": {
"@type": "Answer",
"text": "FBA Prep Logistics stands out due to our commitment to providing exceptional customer support. Our personalized approach, clear communication, and availability help us build strong relationships with our clients. When you choose FBA Prep Logistics, you can trust that we will do everything we can to help your e-commerce business succeed."
}
}
] }
</script>