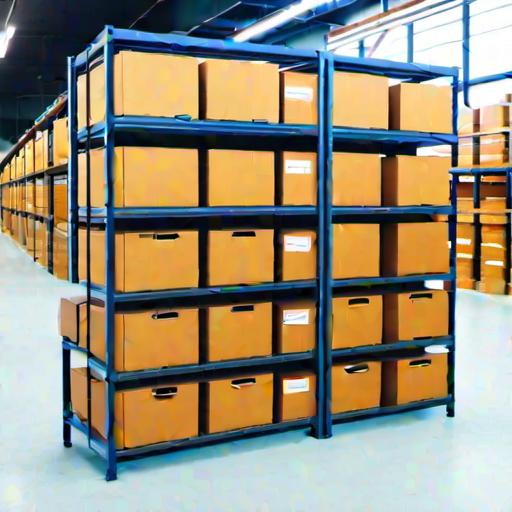 The Ultimate Guide to 3PL Pricing for E-commerce
1. Introduction
As e-commerce continues to grow and evolve, both new and established businesses are increasingly depending on third-party logistics (3PL) providers to manage their supply chains efficiently. 3PLs offer a wide range of services, from storage and inventory management to order fulfillment, shipping, and returns handling. By outsourcing these essential tasks to a reliable 3PL, e-commerce companies can focus on their core business activities, such as product development, marketing, and customer engagement.
But how do you make sure you select the best 3PL partner – especially when the landscape is filled with various pricing models, services, and hidden fees? In this guide, we'll help demystify 3PL pricing and provide you with valuable insights that will empower you to make an informed decision when selecting a 3PL partner for your e-commerce business.
Why 3PL Pricing Matters
Selecting a 3PL partner is like choosing any other crucial service for your business; price plays a significant role in the decision-making process. 3PLs offer a broad range of services, each with different pricing structures based on various factors such as storage rates, order fulfillment fees, and shipping costs. Understanding the ins and outs of 3PL pricing will not only help you choose a partner that meets your budget, but also one that delivers value for your investment.
In the following sections, we will cover the key factors affecting 3PL pricing, introduce FBA Prep Logistics as a superior option in the market, and provide tips for choosing the right partner based on your e-commerce business's unique needs.
We hope this guide will serve as a valuable resource in your journey to understand and master the world of 3PL pricing. So, let's dive in and explore how you can optimize your e-commerce supply chain while keeping costs under control.
Factors Affecting 3PL Pricing
3PL pricing is influenced by a variety of factors that need to be considered before choosing the right partner for your e-commerce business. In this section, we will delve into the different elements that can impact 3PL pricing, including storage rates, order fulfillment fees, packaging options, and shipping costs. By understanding these factors, you can make informed decisions and plan your budget accordingly.
Storage Rates
One major aspect of 3PL pricing is the storage and warehousing cost incurred by storing your inventory. These rates can vary depending on:
Size of Inventory: Fees can be structured per pallet, per cubic foot, or per square foot. As the size of your inventory grows, the storage costs may increase. However, some 3PL providers offer volume-based discounts.
Storage Duration: If you have seasonal products, storage rates may fluctuate depending on your inventory turnover.
Specialized Warehousing Requirements: Some products may need specific storage conditions, such as climate control or secure facilities, which might increase storage costs.
Location of Warehouse: Storage rates might be impacted by warehouse location, considering factors like real estate prices, taxes, and labor costs.
Order Fulfillment Fees
Order fulfillment fees are another critical component of 3PL pricing. These fees can encompass several services like receiving, picking, packing, and shipping orders. Some of the factors affecting order fulfillment fees are:
Order Volume and Complexity: As the number of orders and the complexity of the order process increases, the fulfillment fees can increase too.
Weight and Dimensions of Products: Heavier or larger products may require additional handling and packaging, which might impact the fulfillment fees.
Value-added Services: Additional services like kitting, labeling, or custom packaging may be subject to separate charges.
Packaging Options
The prices of packaging materials and options provided by your 3PL partner can also influence pricing. While some companies may include basic packaging in their fulfillment fees, others may charge separately for:
Custom Packaging Requirements: If you want to enhance the customer experience with branded or personalized packaging, these costs might be added to your 3PL pricing.
Protective Packaging: Fragile or high-value items may need protective packaging, which might incur additional costs.
Sustainable Packaging: Eco-friendly packaging materials are increasingly popular among environmentally conscious customers but might come at a higher price.
Shipping Costs
Shipping is a vital part of the e-commerce supply chain and can significantly impact 3PL pricing. Some factors affecting shipping costs include:
Carrier Selection: Costs can vary depending on the carrier and the shipping services they provide, such as standard, expedited, or express shipping.
Shipping Zones and Destinations: Shipping costs can increase depending on the shipping zones or if you're shipping internationally.
Volume Discounts: Some 3PL providers may have volume discounts or better-negotiated rates with carriers, helping you save on shipping costs.
Fuel and Surcharges: Fuel prices and carrier surcharges can also affect shipping costs.
Custom Duties, Taxes, and Fees for International Shipping
If your e-commerce business involves international shipping, you need to consider customs duties, taxes, and fees as part of your 3PL pricing. Some factors that might impact these charges include:
Product Classification: Different products may have different rates of customs duties and taxes based on their classification.
Origin and Destination Countries: Customs duties, taxes, and fees can be influenced by the origin and destination countries, as each country has its own regulations and tariff schedules.
Value of the Shipment: The value of the shipment can impact customs duties, taxes, and fees. Higher-value shipments may attract higher duties and taxes.
Understanding all the factors affecting 3PL pricing is crucial for making informed decisions and judiciously allocating your e-commerce budget. By partnering with FBA Prep Logistics, you can leverage Efficient PA Order Fulfillment Services supported by competitive rates and transparent pricing, ensuring smooth operations and cost savings for your business.
FBA Prep Logistics: Competitive and Transparent Pricing
With numerous 3PL providers in the market, finding one that provides competitive and transparent pricing can be a challenging task. But, not when you partner with FBA Prep Logistics! We pride ourselves in delivering outstanding services at honest and straightforward prices. In this section, we'll walk you through what sets FBA Prep Logistics apart in the market, focusing on our 3PL pricing, and why our services are perfect for your e-commerce business.
Why Choose FBA Prep Logistics for Your 3PL Needs
As a leading 3PL warehouse located in Bristol, PA, FBA Prep Logistics offers e-commerce businesses a range of services designed to optimize operations and streamline the supply chain management process. Partnering with us means you'll have access to:
Competitive 3PL pricing: We understand the importance of managing costs for your e-commerce business. Our 3PL pricing offers the best value for money without compromising on quality or efficiency.

No hidden fees: We provide transparent pricing, ensuring there are no hidden charges. You'll know exactly what you're paying for with FBA Prep Logistics.

Tailored services: We offer customized solutions for your unique business needs and requirements, ensuring you only pay for what you need.
Reliable customer support: Our dedicated and knowledgeable customer service team is always ready to answer your queries and provide you with the support you need to grow your e-commerce business.

Efficient PA Order Fulfillment Services for Your E-commerce Store: Seamless order fulfillment is vital for maintaining a positive customer experience. Our 3PL pricing includes top-notch order fulfillment services to keep your online store running smoothly.

Hassle-free Shopify Returns in NJ: Returns are an inevitable part of running an e-commerce business. We make it easy by offering efficient return services that keep your customers happy and satisfied.
How Our 3PL Pricing Works
At FBA Prep Logistics, our 3PL pricing is designed to be both competitive and transparent. The way we charge for our services can be broken down into three main categories:
Storage Rates
Storage rates are determined by the amount of space your products occupy in our warehouse. FBA Prep Logistics offers different storage options, such as pallets, bins, and shelves, each having its own pricing structure to accommodate your unique e-commerce needs.
Order Fulfillment Fees
Order fulfillment fees include picking, packing, and shipping orders to your customers. Our pricing structure is based on the number of orders fulfilled, which means you only pay for the services you use. Additionally, we offer volume discounts for businesses that generate a higher number of orders, making our 3PL pricing even more cost-effective as you scale.
Other Services
FBA Prep Logistics' 3PL pricing extends beyond storage and fulfillment fees, covering additional services that are essential for your e-commerce business's success. These include:
Realizing the FBA Prep Logistics Advantage
In a competitive e-commerce landscape, choosing the right 3PL partner can make all the difference. With FBA Prep Logistics, you not only get competitive 3PL pricing but also a partner committed to helping your business thrive. Our transparent pricing, coupled with tailored services and exceptional customer support, ensures that you spend less time worrying about logistics and more time focusing on growing your e-commerce business.
In conclusion, understanding the ins and outs of 3PL pricing is essential for your e-commerce success. By partnering with FBA Prep Logistics, you can be confident in knowing you're getting the best value for your investment, as well as a long-lasting partnership that fosters growth for your online business. Try us today and experience the difference for yourself!
Customizing 3PL Services to Match Your E-commerce Needs
In the fast-paced world of e-commerce, businesses require optimal solutions to stay ahead in the market. Understanding that every e-commerce business is unique with diverse requirements, FBA Prep Logistics customizes its 3PL services to cater to your precise needs. In this section, we'll explore how we tailor our services to match your e-commerce requirements and deliver the best value for money.
Understanding Your Business Model
Before diving into the customized solutions, it's crucial to understand your e-commerce business model. Whether you're a small startup or an established enterprise, it's essential to analyze your brand's scale, target audience, and product offerings. By thoroughly understanding your brand and its requirements, FBA Prep Logistics can create a tailored solution as per your e-commerce needs.
Analyzing Your Order Fulfillment Process
A major part of customizing 3PL services revolves around streamlining and optimizing the order fulfillment process. At FBA Prep Logistics, we meticulously study your current order fulfillment process, including your inventory management, picking, packing, shipping, and returns management. By identifying bottlenecks and areas of improvement, we create a customized plan that delivers efficiency and cost-effectiveness.
Customized Storage Solutions
E-commerce businesses often deal with a fluctuating inventory. This can range from seasonal product offerings to an ever-growing catalog. FBA Prep Logistics provides flexible storage options that adapt with your inventory needs. With scalable storage, businesses can handle sudden spikes in demand and rapidly-growing inventory without incurring excess storage costs.
Tailored Order Turnaround Times
Speed and efficiency are the hallmarks of successful e-commerce businesses. FBA Prep Logistics understands the significance of quick order processing and shipping for customer satisfaction. We analyze your customers' location and delivery expectations to create a tailored turnaround time plan. By doing so, FBA Prep Logistics ensures timely deliveries and excellent customer experiences.
Customized Packaging Solutions
Branded packaging is as essential to the overall customer experience as the product itself. FBA Prep Logistics considers your branding requirements and offers packaging solutions that reflect your brand's identity. Be it uniquely designed boxes or eco-friendly packaging materials, we cater to all your packaging needs.
Integrating with Your E-commerce Platform
We recognize the importance of seamless integration between your e-commerce platform and our 3PL services. FBA Prep Logistics is equipped with advanced software that effortlessly integrates with different e-commerce platforms, like Shopify, Amazon, and more. This streamlined integration simplifies inventory tracking, order processing, and overall supply chain management for your e-commerce business.
Customized Shipping Solutions
Shipping is a vital aspect of 3PL pricing and service quality. FBA Prep Logistics tailors shipping solutions, taking into account factors such as shipping time, cost, and destination preferences. By working closely with various carriers and assessing available shipping options, we offer customized shipping solutions that adhere to your budget and delivery time requirements.
Personalized Customer Support
To ensure top-notch customer experiences, FBA Prep Logistics provides personalized customer support. This encompasses quick query resolution, update notifications (like order confirmation and shipping updates), and assistance with order returns. Our dedicated customer support team safeguards your brand reputation and builds strong customer relationships.
Adapting to Changing Market Dynamics
The e-commerce landscape is ever-changing, and so are the needs of your business. FBA Prep Logistics proactively stays ahead of market trends and adjusts its customized services accordingly. By staying agile and adapting to changes, we provide e-commerce businesses with the best 3PL solutions to grow and thrive.
Conclusion
In a world where tailor-made solutions are indispensable, FBA Prep Logistics empowers e-commerce enterprises to excel in the market with customized 3PL services. By fully understanding your unique requirements, we optimize our services to deliver cost-effective and highly efficient solutions. Partner with FBA Prep Logistics today and experience the flexibility and adaptability that drive e-commerce success.
Tips for Selecting the Right 3PL Partner
As an e-commerce business owner, finding a reliable 3PL partner is critical for your success. While 3PL pricing is an essential factor, it is just as crucial to consider other aspects such as reliability, performance, and customer support. Let's explore some practical tips for choosing the perfect 3PL partner.
1. Understand Your Business Requirements
Each e-commerce business is unique, and it is crucial to understand your specific needs when searching for a 3PL partner. Take time to evaluate your order patterns, inventory levels, shipping requirements, and any special services you may need. By understanding your business requirements, you can make informed decisions when choosing a 3PL partner that can handle all your specific needs.
2. Do Thorough Research
It is essential to conduct in-depth research on potential 3PL partners to help you shortlist the best ones. Dig deeper into their service offerings, experience, case studies, customer reviews, and testimonials. Evaluate how they have addressed similar e-commerce challenges like yours and whether they have achieved success with their existing clients. Research is crucial for gaining insights into your potential 3PL partner's expertise and capabilities.
3. Prioritize 3PL Pricing Transparency
Understanding 3PL pricing is critical for budgeting and decision-making. Opt for a 3PL partner with transparent pricing that provides you with a clear breakdown of all costs involved, without any hidden fees. This is where FBA Prep Logistics excels with their competitive and transparent pricing, making it easy for e-commerce businesses to plan their budgets.
4. Assess the Scope of Services Offered
Look for a 3PL partner that offers a wide range of services to meet your e-commerce needs. From order fulfillment and inventory management to packaging and shipping solutions, a comprehensive service offering ensures your business's growth is not hindered by any limitations. FBA Prep Logistics offers efficient and customizable services for e-commerce businesses, ensuring your unique needs are met.
5. Look for Scalability and Flexibility
As your e-commerce business grows, your 3PL partner should be able to scale their services to accommodate your growth seamlessly. Choose a partner that can handle fluctuations in order volumes and inventory levels without impacting performance. FBA Prep Logistics provides flexible e-commerce logistics on the East Coast, making it an ideal choice for scaling businesses.
6. Check Technology Integration Capabilities
Technology plays an essential role in streamlining and automating e-commerce operations. Your 3PL partner should have a robust technology infrastructure that can easily integrate with your existing systems for seamless communication and management. FBA Prep Logistics simplifies inventory tracking on Shopify and offers technology integration solutions for other platforms as well.
7. Evaluate Customer Support and Response Times
A reliable 3PL partner should have a responsive and knowledgeable customer support team to address any concerns related to 3PL services. Assess their response times and communication channels to determine if they can provide timely assistance as needed. FBA Prep Logistics is known for its excellent customer support, ensuring your e-commerce business runs smoothly without any hiccups.
8. Prioritize Data Security and Privacy
As an e-commerce business, data security and privacy are of utmost importance. Ensure your 3PL partner employs robust security measures to protect your valuable customer and business information from potential threats. FBA Prep Logistics prioritizes data security, providing you with peace of mind when partnering with us.
When considering potential 3PL partners, it is crucial to weigh the pros and cons of each option. By evaluating factors like 3PL pricing, scalability, flexibility, technology integration, and customer support, you can make an informed decision when it comes to partnering with a 3PL provider. By keeping these tips in mind when selecting a 3PL partner, you can confidently choose FBA Prep Logistics, knowing that we have the expertise, dedication, and resources to handle all your e-commerce logistics needs.
What factors affect 3PL pricing for e-commerce businesses?
3PL pricing for e-commerce businesses is influenced by various factors, including storage rates, order fulfillment fees, packaging options, and shipping costs. Understanding these elements helps businesses plan their budgets and choose the right 3PL partner based on their financial requirements.
How does FBA Prep Logistics offer competitive and transparent pricing?
FBA Prep Logistics distinguishes itself in the market by offering competitive and transparent pricing. Our comprehensive service packages are designed to cater to various e-commerce businesses without compromising on quality. We provide detailed cost breakdowns, allowing clients to make informed decisions and select the best services for their needs.
How can FBA Prep Logistics customize 3PL services for my e-commerce business?
FBA Prep Logistics offers tailored solutions to meet your e-commerce business's specific needs and requirements. By understanding your unique requirements, we develop optimized service packages that deliver the best value for money, ensuring that you receive the most suitable solutions for your business.
What should I consider when choosing the right 3PL partner for my e-commerce business?
When selecting a 3PL partner for your e-commerce business, consider important factors such as reliability, pricing, and customer service. Evaluate each potential partner based on these criteria, as well as their ability to meet your specific needs. FBA Prep Logistics stands out as an ideal choice due to our customized services, competitive pricing, and excellent customer support.
Why choose FBA Prep Logistics as my 3PL partner for e-commerce success?
FBA Prep Logistics is committed to helping your e-commerce business succeed by providing optimized 3PL services. With our competitive pricing, tailored solutions, and exceptional customer support, we enable you to focus on growing your business while we efficiently handle logistics and supply chain management. Partnering with FBA Prep Logistics ensures a beneficial and successful long-term relationship.