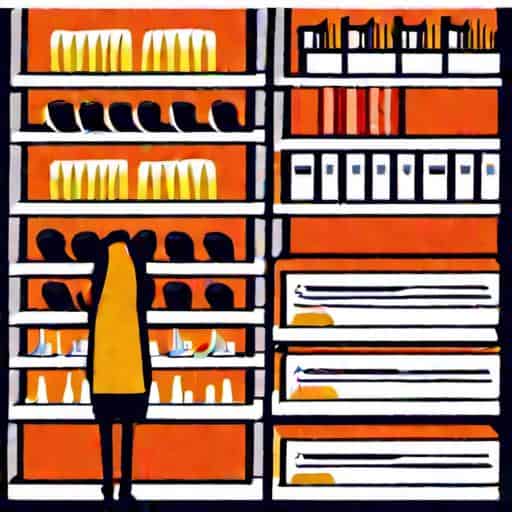 How to Choose the Best 3PL for Your Amazon Business
1. Introduction
As an Amazon seller, success isn't just about picking the right products and creating eye-catching listings. Behind the scenes, there are countless operational tasks and logistical challenges that are crucial to your e-commerce business. For this reason, it's essential to partner with a reliable third-party logistics (3PL) provider who can help streamline these operations and support your growth on the platform.
But with so many 3PLs out there, how can you make sure you're selecting the best 3PL for Amazon sellers? It's all about finding the right balance between cost, efficiency, expertise, and scalability. And since your Amazon business is unique, you'll want a logistics partner that not only understands your specific needs, but also truly caters to them.
In the following sections, we'll dive into the reasons why FBA Prep Logistics, a 3PL warehouse located in Bristol, PA, stands out as the best 3PL for Amazon sellers like you. We'll discuss our exceptional services, strategic location, and what sets us apart from other 3PL providers. So, buckle up and get ready to learn how FBA Prep Logistics can help you skyrocket your Amazon business!
And don't forget to check out our other articles, like The Ultimate Guide to Amazon Prep Services, How a Prep Center Can Save Your Amazon Business, and The Impact of 3PL Costs on Your Sales for more insights on optimizing your e-commerce operations.
FBA Prep Logistics: Your One-Stop 3PL Solution
As an Amazon seller, your journey to becoming the best is already challenging enough without having to worry about logistics and supply chain management. That's where we, FBA Prep Logistics, come in as the best 3PL for Amazon sellers!
Comprehensive Services for Your Amazon Business
At FBA Prep Logistics, we have a range of services specially designed to cater to the needs of Amazon FBA sellers. These services include:
Warehousing: Our secure and well-maintained warehouse provides ample storage space for your inventory. You'll never have to worry about running out of space or dealing with a cluttered workspace again.

Inventory Management: We use cutting-edge software to keep track of your inventory in real-time, ensuring that you're always in the loop when it comes to stock levels and avoiding the dreaded Amazon stockouts.

Order Fulfillment: Our order fulfillment process is efficient and accurate, so you can rest assured that your customers will receive their orders promptly and without any issues.
Prep Services: Ensuring that your products meet Amazon's strict requirements can be time-consuming, but our experienced team is here to help. From labeling and poly bagging to kitting and bundling, we've got you covered.

Returns Processing: Returns are a normal part of any business, and we make sure that they're dealt with quickly and efficiently so that your customers remain satisfied.
Flexible Solutions for All Amazon Sellers
Whether you're just starting your Amazon business or are already a big player on the platform, we offer complete flexibility to create a 3PL solution that matches your specific needs. Our scalable services mean that we can accommodate your business' growth without breaking a sweat.
Customizable Service Plans
Our customizable service plans give you the freedom to choose which services you need and at what volume. This enables you to find the perfect balance between cost and convenience for your business. Change your plan at any time as your business evolves.
Fast Order Processing
At FBA Prep Logistics, we understand the importance of speed in the Amazon marketplace. That's why our team is committed to processing and shipping orders quickly, ensuring your customers receive their orders in the shortest time possible.
Dedicated Account Manager
No more dealing with an impersonal call center. When you partner with FBA Prep Logistics, you'll have a dedicated account manager who will be your main point of contact. This means you'll have someone who understands your business inside and out, working closely with you to streamline logistics and ensure success on Amazon.
Focus on What Matters: Growing Your Business
By choosing FBA Prep Logistics as your best 3PL for Amazon sellers, you can finally focus on what matters the most – growing your business on Amazon. With our extensive experience and unmatched expertise, we will handle the logistics side of things while you focus on product development, marketing, and increasing your sales.
Stay ahead of your competition by partnering with FBA Prep Logistics for an optimized, streamlined, and hassle-free Amazon selling experience. Join the FBA Prep Logistics family today and start your journey towards fulfilling your Amazon dreams with the support of a leading 3PL provider!
Section 3: Customized Services for Amazon Sellers – Why FBA Prep Logistics Stands Out
3.1 Unparalleled Expertise to Meet Unique Amazon Seller Needs
At FBA Prep Logistics, we understand that each Amazon seller is different, with unique products, business models, and goals. That's why we've built a diverse team of professionals with specialized skills and experience catering to the distinct needs of Amazon sellers.
We have in-depth knowledge of Amazon's ever-evolving requirements, marketplace trends, and customer demands. This expertise allows us to create customized solutions that not only tackle your current challenges but also strategically position your business for long-term success.
3.2 A Full Suite of Service Offerings for a Seamless Selling Experience
Our primary goal is to simplify your Amazon journey and help you navigate the complexities with ease. We're not just the best 3PL for Amazon sellers in terms of storage and shipping; we also provide a suite of tailored services to ensure your business runs efficiently and effectively. Our services include:
Inventory Management: Accurate tracking and forecasting to maintain optimal stock levels, avoid stock-outs, and prevent costly storage fees.
Order Fulfillment: Fast, accurate, and scalable order processing to ensure your customers, whether Prime or Non-Prime, receive their orders on time.
Prep and Packaging: Our detailed-oriented team ensures that your products are prepped, packaged, and labeled in compliance with Amazon's stringent guidelines to avoid potential issues and delays at the fulfillment centers.
Returns Processing: Efficient handling of customer returns to minimize losses, maintain positive seller metrics, and improve customer satisfaction.
Value-Added Services: We go above and beyond typical 3PL offerings with additional value-added services, such as kitting, bundling, and product photography, to help you stand out and boost sales.
3.3 Streamlining Your Operations by Integrating with Key Tools and Platforms
We understand that managing multiple tools and software can be tiring and time-consuming. That's why FBA Prep Logistics integrates seamlessly with the systems you're already using, such as Amazon Seller Central and popular sales channels like Shopify and eBay.
Our user-friendly, cloud-based platform provides real-time inventory updates, order tracking, and vital business insights, all in one convenient hub. Let us handle the back-end logistics while you focus on growing your revenue and customer base.
3.4 Cutting Costs Without Compromising Quality
At FBA Prep Logistics, we believe that superb service should be equitable and accessible to all Amazon sellers, regardless of their size. We're here to prove that finding the best 3PL for Amazon sellers doesn't have to cost an arm and a leg.
We work diligently to provide highly competitive pricing, allowing you to enjoy top-tier storage, fulfillment, and support without breaking the bank. Our flexible pricing models ensure that you only pay for the services you need, when you need them.
3.5 The Power of Our Extensive Network
It's not just about what we do, but also who we know. At FBA Prep Logistics, we've established strong relationships with a vast network of suppliers, carriers, and industry experts. We leverage our connections to not only streamline your operations but also provide valuable insights and recommendations for continuous improvement and growth.
By partnering with FBA Prep Logistics, you tap into this extensive network, opening doors for potential collaborations, discounts, and promotional opportunities that could fuel your Amazon business to new heights.
3.6 Our Commitment to Your Success
As an Amazon seller, your success is our success. At FBA Prep Logistics, we see ourselves as an integral part of your team, and we're here to help you overcome any challenges and celebrate your victories. We're dedicated to providing high-quality, personalized service and support that you simply won't find anywhere else.
We take pride in our reputation as the best 3PL for Amazon sellers, and we work hard every day to uphold that title. With our extensive network, cutting-edge technology, and first-class support, FBA Prep Logistics is the ultimate partner for ensuring your Amazon business thrives now and into the future.
In conclusion, choosing the right 3PL is crucial for the success of any e-commerce business. FBA Prep Logistics offers top-notch services that set us apart from the competition and make us the ideal partner for Amazon sellers seeking a customized, reliable, and cost-effective solution. So, what are you waiting for? Join the FBA Prep Logistics family today and experience the difference for yourself!
Location, Location, Location: The Advantage of Our Strategic Warehouse Location in Bristol, PA
One of the most important factors that can significantly impact your Amazon business is the location of your 3PL provider. The best 3PL for Amazon Sellers must have a strategic location to ensure the fast and efficient delivery of your products to the customers. In this section, we'll explain why FBA Prep Logistics' strategic warehouse location in Bristol, PA, gives you an edge over your competition and how it translates into cost-saving benefits for your Amazon business.
4.1 Close Proximity to Major Amazon Fulfillment Centers
FBA Prep Logistics' warehouse is located in Bristol, PA, just a short drive away from some of the largest Amazon fulfillment centers in the United States. This prime location means that we can quickly deliver your products to multiple Amazon FBA warehouses, ensuring your inventory levels are always well-stocked and ready to meet your customers' demands.
4.2 Reduced Shipping Costs and Time
Bristol, PA, is situated directly between Philadelphia and New York City, two of the most significant transportation hubs in the East Coast. Our strategically placed warehouse is near major highways, ports, and airports, which can significantly reduce your shipping costs. With shorter distances to reach Amazon fulfillment centers, your business will benefit from lower transportation costs, improving your margins and ability to offer competitive prices. Moreover, shorter shipping distances mean faster transit times, ensuring that your inventory is replenished much quicker.
4.3 Improved Customer Satisfaction and Review Ratings
The faster your products reach Amazon warehouses, the quicker they'll be available for the customers, significantly improving the customer satisfaction levels. Having FBA Prep Logistics as your preferred best 3PL for Amazon Sellers will also help you achieve better seller ratings and reviews on your products. Quicker order processing and fulfillment result in higher chances of your products eligible for Amazon Prime, further enhancing customer satisfaction.
4.4 Access to a Diverse Labor Market
Located in the bustling Pennsylvania-New Jersey corridor, Bristol gives FBA Prep Logistics access to a diverse and skilled labor market. Our ability to attract experienced warehouse, logistics, and customer service talent allows us to provide an exceptional experience to our clients and their Amazon businesses, ensuring inventory is processed and shipped in the most efficient manner possible.
4.5 Increased Scalability and Flexibility
Our strategic location in Bristol, PA, allows us to easily expand our operations to meet the demands of your growing Amazon business. FBA Prep Logistics continuously evaluates our current space, resources, and capabilities regarding clients' requirements and market trends, making the necessary adjustments to optimally support our clients.
4.6 Fast Access to Multiple Markets
Bristol's location, nestled between Philadelphia and New York City, provides a unique advantage for Amazon sellers looking to ship products quickly and efficiently to customers all over the US. Our warehouse's strategic placement gives you access to major East Coast markets, ultimately helping you enhance your brand's reach and presence on Amazon and other e-commerce platforms.
4.7 Enhanced Real-Time Inventory Management
By partnering with FBA Prep Logistics, your Amazon business will benefit from our real-time inventory management system. Our central location allows us to provide clients with real-time, accurate information on inventory levels and order status. This valuable insight will help you better forecast demand, optimize inventory levels, and make more informed decisions to drive sales and growth.
In conclusion, FBA Prep Logistics' strategic warehouse location in Bristol, PA, is just one of the many reasons why we are the best 3PL for Amazon Sellers. Our proximity to major Amazon fulfillment centers, reduced shipping costs and time, improved customer satisfaction, access to diverse labor markets, scalability, fast access to multiple markets, and real-time inventory management make FBA Prep Logistics the ideal partner for your Amazon business's success. Let's work together to streamline your logistics and supply chain operations, allowing you to focus on growing your brand on Amazon and beyond.
Exceptional Support and Communication: Partnering with FBA Prep Logistics for Success
When it comes to operating a successful Amazon business, efficient and reliable supply chain management is crucial. The partnership you create with your chosen 3PL provider can make or break your business. So, why should you choose FBA Prep Logistics as the best 3PL for Amazon sellers? Simply put, we prioritize exceptional support and communication while ensuring the success of your business.
5.1 Unrivaled Customer Service
At FBA Prep Logistics, our goal is to provide unparalleled customer service at all times. From day one, we pride ourselves on our ability to answer questions, address concerns, and provide helpful guidance throughout the entire 3PL process. We believe that the secret to our success lies in fostering strong relationships with our clients and ensuring that their needs are always met.
5.2 Real-Time Updates and Access to Information
Our advanced technology ensures that our Amazon sellers have real-time access to vital information, such as inventory levels, order status, and shipment tracking. This real-time access allows you to make well-informed decisions and optimize the performance of your Amazon business.
With FBA Prep Logistics, you can rest assured that you're always in the loop. Stay informed with our real-time updates and make better decisions regarding your stock and operations for maximum effectiveness and profitability.
5.3 Personalized Account Management
Personalized account management is essential to understanding and meeting the unique needs of our Amazon sellers. At FBA Prep Logistics, each client is assigned a dedicated account manager who will work closely to provide tailored solutions designed to maximize efficiency, reduce costs, and ultimately drive success.
5.4 Flexibility and Adaptability: Our Commitment to Your Business
Running an Amazon business can be unpredictable, and circumstances can change quickly. Therefore, it's critical to work with a best 3PL for Amazon sellers who can adapt quickly and efficiently to these changes. FBA Prep Logistics is always prepared to go the extra mile and offer flexible solutions to cater to your evolving business requirements.
5.5 Streamlined Communication Channels
No one enjoys endless email chains or being put on hold while trying to get support. To minimize frustration and keep the lines of communication open, FBA Prep Logistics has implemented streamlined communication channels that allow for easy, direct, and efficient communication between your team and ours. We strive to make it easy for you to get in touch with us, whenever you need assistance.
5.6 Preemptive Issue Resolution
We understand that sometimes things can go wrong, and issues might arise. However, instead of wasting valuable time assigning blame, FBA Prep Logistics focuses on finding solutions and preventing future problems. Our proactive approach to issue resolution demonstrates our dedication to your satisfaction and long-term success.
5.7 Continuous Improvement: Learning & Growing Together
As your 3PL partner, our commitment goes beyond providing core services. We are constantly looking for ways to improve those services, streamline operations, and deliver more value to you as an Amazon seller. FBA Prep Logistics is committed to staying abreast of industry trends, best practices, and the latest technologies to ensure we can help your Amazon business grow and thrive.
5.8 Responsiveness: Your Feedback Matters
Your feedback is invaluable to us. Here at FBA Prep Logistics, we embrace open dialogue with our Amazon sellers and treat each piece of feedback as an opportunity to learn and enhance our services. Establishing a culture of mutual respect and trust is key to our partnership and your Amazon business's growth.
5.9 Long-Term Success: Building Lasting Partnerships
Working with FBA Prep Logistics means forging a long-lasting relationship that will help you succeed in the ever-evolving Amazon marketplace. Our goal is to be a trusted extension of your team, working together towards long-term success and a profitable business.
5.10 Tying It All Together – Choose FBA Prep Logistics as Your Best 3PL Partner
As you can see, our commitment to exceptional support and communication, partnered with personalized, flexible, and proactive solutions, is what sets FBA Prep Logistics apart as the best 3PL for Amazon sellers. Don't just take our word for it – check out our testimonials and find out how we've helped other Amazon sellers like yourself achieve success. Begin your seamless journey with us today!
Frequently Asked Questions
Q1: What specific services does FBA Prep Logistics offer for Amazon sellers?
A1: FBA Prep Logistics provides a full suite of services tailored for Amazon sellers, including inventory management, order fulfillment, prep services (labeling, bundling, repackaging), shipping, and returns processing. This all-in-one solution ensures a seamless and smooth experience for online sellers on Amazon.
Q2: How does FBA Prep Logistics' location in Bristol, PA benefit my Amazon business?
A2: Our strategic location in Bristol, PA places us in close proximity to major Amazon fulfillment centers. This proximity translates to faster shipping times, cost-effective logistics, and quicker delivery to your customers, helping you stay ahead of the competition.
Q3: How does FBA Prep Logistics support my business's growth on Amazon?
A3: By taking care of essential logistics requirements like warehousing, inventory management, and order fulfillment, FBA Prep Logistics allows you to focus on other aspects of growing your Amazon business. Our expertise ensures your supply chain runs smoothly and effectively, so you can continue to expand your online presence without worrying about operational bottlenecks.
Q4: What sets FBA Prep Logistics apart from other 3PL providers in the market?
A4: FBA Prep Logistics stands out from other providers through our focus on Amazon-specific services. We customize our offerings to cater specifically to the unique needs of Amazon sellers like you. Additionally, our customer-centric approach and dedicated support set us apart in the 3PL space, making us a trusted partner for your Amazon business.
Q5: How can I get started with FBA Prep Logistics?
A5: To join the FBA Prep Logistics family, simply visit our website at www.example.com and get in touch with our team. We'll help you discover how our services can revolutionize your Amazon supply chain and ensure you get started smoothly and efficiently.