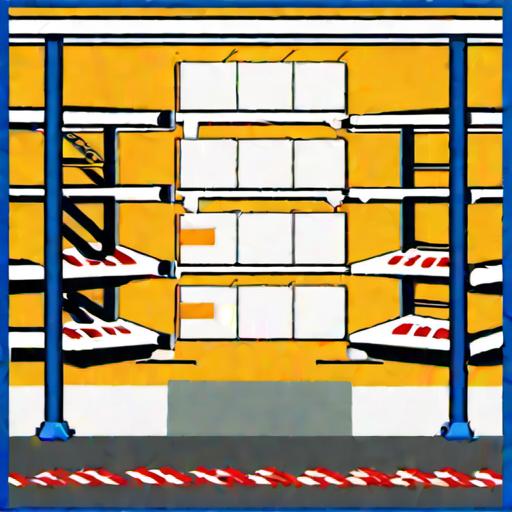 Introduction to FBA Prep Warehouses
As an e-commerce seller using Amazon's Fulfillment by Amazon (FBA) program, you're committed to providing top-notch customer service while scaling your online business. To accomplish this, it's crucial to ensure that your inventory is managed effectively and efficiently. This is where a Fulfillment by Amazon (FBA) Prep Warehouse comes into play. In this section, we will introduce you to FBA prep warehouses and their importance for e-commerce businesses using FBA services.
What is an FBA Prep Warehouse?
An FBA prep warehouse is a specialized third-party logistics (3PL) provider that assists e-commerce businesses in handling and preparing their products for shipment to Amazon's fulfillment centers. These warehouses are specifically designed to cater to the unique requirements set forth by Amazon to ensure that all products are compliant with their strict guidelines.
Why Are FBA Prep Warehouses Important for E-commerce Businesses?
Choosing to work with an FBA prep warehouse offers several benefits to e-commerce sellers. Some of the key reasons for partnering with such a warehouse include:
1. Simplifying Amazon FBA compliance
Amazon has stringent rules and regulations that sellers must adhere to when sending their products to FBA warehouses. This may be overwhelming for some businesses, especially if they're new to the FBA program. By working with a dedicated FBA prep warehouse like FBA Prep Logistics, sellers can stay assured that their inventory meets all Amazon requirements, reducing the likelihood of costly mistakes.
2. Saving time and resources
Handling FBA prep tasks such as product inspection, labeling, and packaging can be time-consuming and labor-intensive. By outsourcing these processes to an efficient FBA prep warehouse, e-commerce businesses can focus on their core functions like product sourcing, marketing, and expanding their product base.
3. Enhancing overall efficiency
FBA prep warehouses are proficient in inventory management and have the expertise needed to streamline your supply chain. By leveraging their experience and services, sellers can avoid stockouts, improve customer satisfaction, and ultimately grow their online business.
4. Reducing storage costs
One of the significant challenges for growing e-commerce businesses is managing storage needs. With limited space, businesses may struggle to store their inventory without incurring additional costs. However, by working with an FBA prep warehouse, sellers can efficiently manage their inventory without the need for additional storage facilities.
In conclusion, FBA prep warehouses like FBA Prep Logistics play a crucial role in helping e-commerce sellers navigate the complexities of Amazon's FBA program. By leveraging their specialized services, sellers can improve their overall efficiency, ensure compliance, and ultimately drive business growth. Continue reading to learn more about the numerous benefits FBA Prep Logistics offers and how they can help streamline your e-commerce business.
2. Benefits of Using FBA Prep Services at FBA Prep Logistics
As a growing e-commerce business, you may wonder why you should select FBA Prep Logistics as your fba prep warehouse partner. The following benefits explain how our services are tailored to meet the needs of your e-commerce business, maximize efficiency, and improve the overall experience.
2.1 Expertise and Specialization
FBA Prep Logistics specializes in providing FBA prep services and has extensive experience in the sector. This means you can expect top-notch services that adhere to Amazon's requirements and industry best practices.
2.2 Efficiency and Time Savings
An efficient fba prep warehouse like FBA Prep Logistics focuses on streamlining and expediting the overall process. With a well-defined workflow and expert staff, your products are prepped and shipped to Amazon without any hassle. This translates to more time for you to focus on growing your business, marketing, and other essential tasks.
2.3 Cost Savings
Partnering with FBA Prep Logistics can lead to significant cost savings for your e-commerce business. You'll be able to leverage economies of scale due to the volume of shipments processed by the warehouse. Additionally, you can avoid unnecessary expenses related to storage and transportation. This means more resources to invest in other growth aspects of your venture.
2.4 Scalability and Flexibility
As your business grows, so does the demand for efficient FBA preparation services. FBA Prep Logistics has the capacity to handle increased volumes while maintaining their exceptional standards. Whether your shipping needs fluctuate seasonally or you are experiencing exponential growth, our services can scale accordingly to accommodate varying demands.
2.5 Compliance with Amazon Requirements
We understand the importance of complying with Amazon's rules. Our team of experts ensures that the products are correctly labeled, packaged, and prepped before shipping to FBA warehouses. This adherence to Amazon guidelines means you avoid costly mistakes and enjoy a hassle-free selling experience.
2.6 End-to-End Service Offerings
FBA Prep Logistics goes beyond basic FBA preparation tasks, offering a comprehensive range of services such as kitting, bundling, and even custom packaging solutions. This one-stop-shop approach enables you to focus on other crucial aspects of your business, while our team takes care of the rest.
2.7 Improved Customer Experience
By engaging FBA Prep Logistics as your preferred 3PL partner, you are enabling your products to reach Amazon's fulfillment centers in a timely and efficient manner. This, in turn, results in faster shipping and improved customer experiences, leading to positive reviews, higher seller ratings, and increased sales.
2.8 Proactive Problem-Solving
At FBA Prep Logistics, our team is committed to identifying and resolving potential issues before they escalate. Whether it's an issue with labeling or packaging constraints, we work proactively to get your products to Amazon's warehouse with minimum disruption or delay.
2.9 Advanced Technology and Tools
To maintain a competitive edge, FBA Prep Logistics utilizes advanced technology and software to manage order processing, inventory management, and tracking seamlessly. Our systems are designed to integrate with your existing e-commerce platforms, ensuring seamless communication between your online store and our warehouse.
2.10 World-Class Customer Support
Customer satisfaction is at the heart of FBA Prep Logistics. Our dedicated account managers ensure a smooth onboarding experience and provide tailored solutions to meet your needs. You can count on our team to be there for you throughout the partnership, answering your queries and addressing any concerns promptly.
In conclusion, partnering with FBA Prep Logistics is an essential step for any e-commerce business looking to streamline its supply chain, improve overall productivity, and enhance the customer experience. Our expertise, commitment to customer satisfaction, and range of services make us the ideal choice for managing your FBA prep needs. Do not hesitate to reach out and explore the numerous ways FBA Prep Logistics can enhance your e-commerce operations.
3. Services Offered by FBA Prep Logistics
FBA Prep Logistics is a top-notch fba prep warehouse that offers a wide range of services designed to help e-commerce businesses thrive in the competitive Amazon marketplace. These services are specially tailored to meet Amazon's strict requirements while streamlining your supply chain and ensuring the smooth operation of your e-commerce business. Here, we'll dive deep into the various services provided by FBA Prep Logistics.
3.1. Product Inspection
Quality control is crucial for maintaining your brand's reputation and ensuring customer satisfaction. FBA Prep Logistics offers thorough product inspection services, examining each item as it arrives at the warehouse. This process ensures that all products are in good condition, free from defects, and match the ordered specifications. By catching issues early on, you can avoid negative seller feedback and costly returns.
3.2. Labeling and Barcoding Services
Amazon has clear guidelines about labeling and barcoding products, which can be tricky for those not familiar with the requirements. Our fba prep warehouse experts at FBA Prep Logistics ensure that each product is labeled correctly with scannable barcodes, item labels, and suffocation warning labels where necessary. This meticulous attention to detail guarantees compliance with Amazon's requirements, preventing delays and additional fees.
3.3. Packaging Services
Proper packaging is not only essential for the safe transportation of your products but also helps create a positive customer experience. FBA Prep Logistics provides custom packaging solutions that meet Amazon's guidelines while ensuring durability and the attractive presentation of your items. These services include bundling, poly bagging, and creating custom boxes as needed.
3.4. Kitting and Assembly Solutions
Maximize efficiency, reduce shipping costs, and improve the overall value of your products with FBA Prep Logistics' kitting and assembly solutions, as we have discussed in our previous article "Improve the Efficiency of Your Supply Chain with Kitting and Assembly Solutions." Our team can put together product kits and multi-packs that allow for easy fulfillment and shipping. By offering bundled options, you can provide a greater variety of products to your customers and boost your sales.
3.5. Inventory Management
Maintaining accurate inventory levels is essential to prevent stockouts and overstocking, both of which can hurt your e-commerce business. FBA Prep Logistics utilizes a sophisticated warehouse management system that provides real-time insights into your inventory. You'll have access to accurate data about the quantity and location of your products, making it easy for you to manage your stock and make informed decisions on reordering.
3.6. Order Fulfillment
FBA Prep Logistics also offers order fulfillment services, ensuring that your products reach customers in a timely manner. Our warehouse strives for efficient logistics, carefully picking and packing each order with care to ensure customer satisfaction. We also understand the importance of shipping costs in the current e-commerce landscape and work diligently to find the most cost-effective option for you.
3.7. Returns Handling
Returns are an unavoidable part of e-commerce, but having a proper system in place to handle them can save you time, money, and headaches. FBA Prep Logistics offers comprehensive returns handling services that assist with receiving, inspecting, sorting, and restocking products, as necessary. By outsourcing returns management to our team of professionals, you can minimize the impact of returns on your business and focus on growing your sales.
3.8. Storage Solutions
As an e-commerce business, finding adequate storage space for your products can be challenging. FBA Prep Logistics provides secure, climate-controlled storage options that protect your inventory from damage and ensure its accessibility when needed. You can trust that your products are in safe hands at our fba prep warehouse.
3.9. Dedicated Account Management
FBA Prep Logistics goes beyond offering expert handling and preparation services. We also provide dedicated account management, ensuring that you have a single point of contact for any questions, concerns, or requests you may have. Our knowledgeable account managers will work closely with you to ensure your needs are met and that you are always in the loop regarding your inventory and sales.
In Conclusion
FBA Prep Logistics offers a comprehensive suite of FBA handling and preparation services designed to help e-commerce businesses succeed on the Amazon platform. By partnering with our expert team, you can take advantage of streamlined processes, cost savings, and complete peace of mind, knowing that your products are in good hands. Don't leave your e-commerce success to chance – trust FBA Prep Logistics as your go-to fba prep warehouse solution.
4. The Role of FBA Prep Logistics in Expediting Your Supply Chain
As a growing e-commerce business, streamlining your supply chain is crucial to meeting customer demands and ensuring a seamless flow of products. FBA Prep Logistics, the 3PL warehouse, plays a significant role in expediting your supply chain by providing a diverse set of preparation services tailored specifically for FBA sellers. In this section, we'll discuss how partnering with FBA Prep Logistics can help you stay ahead of the curve by ensuring compliance with Amazon's requirements and getting your products to your customers without any hassle.
4.1 Comprehensive Preparation Services
FBA Prep Logistics offers a comprehensive range of preparation services specifically designed for FBA sellers. These services include product inspection and quality control, labeling and packaging, bundling and kitting, and inventory management, among others. By outsourcing these critical tasks to FBA Prep Logistics, you can focus on your core business operations, such as marketing and customer service, resulting in a more efficient and streamlined supply chain.
4.2 Amazon Compliance Management
Amazon has strict rules and guidelines that sellers must follow in order for their products to be eligible for FBA. FBA Prep Logistics stays abreast with these ever-changing regulations and ensures that your products are prepped and packed in compliance with all FBA requirements. By staying in line with Amazon's guidelines, you minimize the risk of product rejections, delays, and additional costs, thereby expediting your supply chain.
4.3 Expert Support to Optimize Your Supply Chain
Partnering with FBA Prep Logistics gives you access to a team of experienced professionals who have in-depth knowledge of the e-commerce and 3PL landscapes. This expertise ensures that your product handling and preparation processes are optimized for maximum efficiency. Their guidance in streamlining your supply chain ensures that your products will reach Amazon warehouses and eventually your customers with minimal bottlenecks and delays.
4.4 Warehousing and Storage Solutions
One of the many benefits of partnering with FBA Prep Logistics is their warehousing and storage capabilities. Overstocked inventory not only occupies valuable space but also increases the risk of stale inventory. By leveraging FBA Prep Logistics' storage solutions, you can better manage your inventory levels, thereby improving overall supply chain efficiency.
4.5 Unparalleled Flexibility and Scalability
FBA Prep Logistics offers the flexibility and scalability necessary to keep up with the demands of a rapidly evolving e-commerce market. With the ability to quickly adapt to changes in order volumes and product types, they play a critical role in ensuring your supply chain keeps pace with your growth. Furthermore, their infrastructure easily accommodates seasonal fluctuations and sales surges, preventing supply chain disruptions during peak sales periods.
4.6 Enhanced Shipping Performance with FBA Prep Logistics
Shipping plays a massive role in the success of your business, and FBA Prep Logistics understands the importance of fast, accurate, and reliable shipping. By partnering with them, your products are expertly packed and shipped directly to Amazon's fulfillment centers, thereby reducing shipping errors, transit times, and overall shipping costs. This ensures your products will be readily available to your customers, ultimately resulting in satisfied buyers and improved Amazon seller metrics.
4.7 Time and Cost Savings
Outsourcing your FBA preparations and logistics to FBA Prep Logistics can lead to significant time and cost savings. By relying on their expertise, you reduce the chance of costly errors, optimize your warehouse utilization, and minimize the need for additional staff and resources. These savings can be invested back into your business to fuel growth and enhance customer satisfaction.
4.8 Improved Customer Satisfaction and Reputation
A well-oiled supply chain is directly correlated with increased customer satisfaction. When your products reach Amazon warehouses quickly and seamlessly, your customers will receive their orders without any delays or issues. This leads not only to improved customer satisfaction but also strengthens your reputation as a reliable seller on Amazon.
To sum up, partnering with a trustworthy fba prep warehouse like FBA Prep Logistics plays a pivotal role in expediting your supply chain, ensuring compliance with Amazon's requirements, and ultimately improving your customer satisfaction metrics. By outsourcing your product handling and preparation needs to FBA Prep Logistics, you can streamline your overall operations, save time and money, and scale your e-commerce business to new heights. It's time to unlock the potential of your business by leveraging the full range of benefits offered by FBA Prep Logistics.
5. Partnering with FBA Prep Logistics: Steps and Considerations
Choosing the right 3PL partner for your FBA prep services is crucial to your e-commerce business's success. In this section, we'll walk you through the process of partnering with FBA Prep Logistics and some essential factors to consider for a successful collaboration.
5.1. Evaluating Your Business Needs
Before diving into a partnership with any fba prep warehouse, it's vital to understand your e-commerce business's unique needs. Take a close look at your current operations, identify the pain points, and determine the services you require from a 3PL provider. Consider factors like your product types, order volume and frequency, and any specific Amazon requirements.
5.2. Research and Compare
Once you have a clear understanding of your needs, it's time to conduct market research and compare various 3PL providers. While doing so, examine their capabilities, experience, and scale to find the best fit for your business requirements. Make sure to analyze their pricing structure, any hidden fees, and customer reviews.
Examine our ultimate guide to 3PL order fulfillment for e-commerce for more insight
5.3. Contact FBA Prep Logistics
Reach out to FBA Prep Logistics and initiate the conversation about your e-commerce business's needs. The team at FBA Prep Logistics is known for their expertise and customer-centric approach, always striving to provide tailor-made solutions. Schedule a consultation and discuss your partnership expectations.
5.4. Evaluate FBA Prep Logistics Proposal
After discussing your requirements, FBA Prep Logistics will provide a customized proposal outlining the suite of services they can offer to meet your needs. Carefully review the proposal, considering factors such as costs, timelines, and scalability to ensure that FBA Prep Logistics is indeed the ideal partner for your business.
Learn more about how FBA Prep Centers Save Your Amazon Business Time and Money
5.5. Establish Clear Communication Channels
Effective communication plays a vital role in ensuring a smooth partnership. Establish a communication protocol with FBA Prep Logistics and designate a point of contact on both ends to facilitate seamless information exchange. Regular communication allows you to stay updated on your inventory, orders, and any other relevant updates.
5.6. Integrate Your E-Commerce Systems
Integrating your e-commerce platform with FBA Prep Logistics' system is an essential step in gaining maximum efficiency from the partnership. This integration enables real-time data exchange, ensuring that your 3PL partner has accurate, up-to-date information, and can process orders swiftly.
5.7. Monitor and Optimize
Once the partnership is underway, set up Key Performance Indicators (KPIs) to measure the efficiency and effectiveness of FBA Prep Logistics' services. Regularly analyze these KPIs, monitor customer feedback, and communicate with the FBA Prep Logistics team to make necessary improvements and optimizations.
5.8. Plan for Scalability and Growth
As your e-commerce business continues to grow, your FBA prep needs will also evolve. Ensure that the partnership with FBA Prep Logistics is built on a foundation that allows for scalability. Choose a 3PL partner capable of growing alongside your business and handling increased volume and complexity without sacrificing quality or efficiency.
Discover how FBA Prep Logistics takes your e-commerce business to the next level
In conclusion, partnering with a reliable and efficient fba prep warehouse like FBA Prep Logistics is essential to streamline your supply chain, optimize costs, and ensure smooth product delivery to your customers. By thoroughly understanding your e-commerce business's needs and carefully assessing your options, you can lay the groundwork for a strong and successful partnership with FBA Prep Logistics.
Frequently Asked Questions</h2>
<h3>1. What services are provided by FBA Prep Logistics?</h3>
<p>At FBA Prep Logistics, we offer a range of handling and preparation services tailored for e-commerce businesses using FBA. Some of our key services include product labeling, packaging, inspection, and more.</p>
<h3>2. What benefits can I expect from partnering with FBA Prep Logistics?</h3>
<p>By choosing FBA Prep Logistics as your 3PL warehouse, you can expect increased efficiency, cost savings, and expert support. We have a deep understanding of Amazon requirements and can streamline your supply chain, ensuring a hassle-free experience with FBA.</p>
<h3>3. How does FBA Prep Logistics expedite my supply chain?</h3>
<p>Our team at FBA Prep Logistics helps to streamline your supply chain by handling product preparation according to Amazon's strict guidelines. With our assistance, you can rest assured that your products will reach customers quickly and without any issues.</p>
<h3>4. How do I get started with FBA Prep Logistics?</h3>
<p>To partner with FBA Prep Logistics, simply reach out to our team and explore our service offerings. We'll work together to ensure that your collaboration with us goes smoothly, addressing any factors that might impact your business's growth.</p>
<h3>5. Why should I choose FBA Prep Logistics over other 3PL warehouses?</h3>
<p>FBA Prep Logistics stands out with our extensive experience and focus on e-commerce businesses using FBA. We provide tailored services to meet your specific requirements while maintaining a commitment to efficient, cost-effective solutions and expert support.</p>
<script type="application/ld+json">
{
"@context": "https://schema.org",
"@type": "FAQPage",
"mainEntity": [{
"@type": "Question",
"name": "What services are provided by FBA Prep Logistics?",
"acceptedAnswer": {
"@type": "Answer",
"text": "At FBA Prep Logistics, we offer a range of handling and preparation services tailored for e-commerce businesses using FBA. Some of our key services include product labeling, packaging, inspection, and more."
}
}, {
"@type": "Question",
"name": "What benefits can I expect from partnering with FBA Prep Logistics?",
"acceptedAnswer": {
"@type": "Answer",
"text": "By choosing FBA Prep Logistics as your 3PL warehouse, you can expect increased efficiency, cost savings, and expert support. We have a deep understanding of Amazon requirements and can streamline your supply chain, ensuring a hassle-free experience with FBA."
}
}, {
"@type": "Question",
"name": "How does FBA Prep Logistics expedite my supply chain?",
"acceptedAnswer": {
"@type": "Answer",
"text": "Our team at FBA Prep Logistics helps to streamline your supply chain by handling product preparation according to Amazon's strict guidelines. With our assistance, you can rest assured that your products will reach customers quickly and without any issues."
}
}, {
"@type": "Question",
"name": "How do I get started with FBA Prep Logistics?",
"acceptedAnswer": {
"@type": "Answer",
"text": "To partner with FBA Prep Logistics, simply reach out to our team and explore our service offerings. We'll work together to ensure that your collaboration with us goes smoothly, addressing any factors that might impact your business's growth."
}
}, {
"@type": "Question",
"name": "Why should I choose FBA Prep Logistics over other 3PL warehouses?",
"acceptedAnswer": {
"@type": "Answer",
"text": "FBA Prep Logistics stands out with our extensive experience and focus on e-commerce businesses using FBA. We provide tailored services to meet your specific requirements while maintaining a commitment to efficient, cost-effective solutions and expert support."
}
}] }
</script>