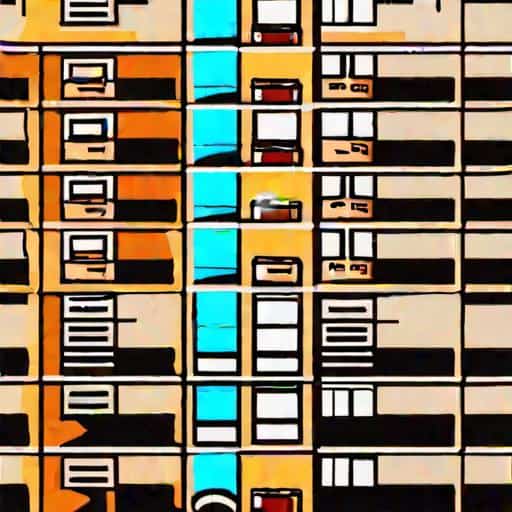 1. Introduction: Boost Your Amazon Sales With FBA Prep Services
As a growing e-commerce business, you're always on the lookout for strategies to boost your sales performance on platforms like Amazon. One such game-changing service is FBA Prep. By simplifying the fulfillment process and reducing the burden on your team, FBA Prep services give you the edge you need to stay ahead of your competitors. In this article, we'll discuss how utilizing FBA Prep services from FBA Prep Logistics can significantly benefit your e-commerce business and improve overall sales on Amazon.
Before we dive into the nitty-gritty, let's address the elephant in the room: What exactly are FBA Prep Services? In the following sections, we'll provide a comprehensive explanation of FBA (Fulfillment by Amazon) Prep services, detailing the key components and how they can simplify the fulfillment process for e-commerce businesses.
But that's just the tip of the iceberg! We'll also cover the benefits of using our 3PL warehouse's FBA Prep services and how they can provide cost-effectiveness, time savings, expert handling, and efficient inventory management. Plus, we'll showcase the various tailored FBA Prep service options that we offer, allowing you to pick the best fit for your specific needs and growth goals.
Are you ready to take the next step towards boosting your Amazon sales with FBA Prep Logistics? In the final section, you'll find a step-by-step guide on how to get started with us, outlining the ease and convenience of making the switch to our FBA Prep services.
So let's jump right in and explore how FBA Prep Logistics can elevate your e-commerce business and catapult your sales performance on Amazon!
Section 2: What are FBA Prep Services?
Fulfillment by Amazon (FBA) Prep Services is an essential aspect of managing a successful e-commerce business on Amazon. Before we dive into the benefits and details of FBA Prep Services, let's quickly explain what FBA is and how it simplifies the fulfillment process for e-commerce businesses.
2.1 Fulfillment by Amazon (FBA): A Quick Overview
Fulfillment by Amazon (FBA) is a service provided by Amazon that allows sellers to store their products in Amazon's fulfillment centers. When a customer places an order, Amazon picks, packs, and ships the item(s) on the seller's behalf. This service not only helps merchants save time and effort but also provides additional benefits like Amazon Prime eligibility and access to the company's customer support and returns management.
2.2 The Importance of FBA Prep Services
Now that we've briefly covered what FBA is, let's talk about FBA Prep Services. These services encompass everything that goes into preparing your products for storage and shipping within Amazon's fulfillment network. An efficient and well-executed FBA Prep process ensures that your products reach Amazon's fulfillment centers in compliance with their requirements and guidelines, ultimately leading to a seamless customer experience.
FBA Prep Services include:
Inspection: Ensuring products are in perfect condition and meeting Amazon's requirements. This step can involve checking for damage, expiration dates, and any other quality-related concerns.
Labeling: Properly labeling products following Amazon's guidelines with corresponding barcodes and additional tags, if necessary.
Packing: Correctly packaging products to protect them during storage and shipping. This process may require bubble-wrapping, inserting dividers, or using custom packaging solutions according to the product type.
Bundling: Assembling multiple items into one package, either as multipacks (identical products) or variety packs (different products), following Amazon's bundling policies.
Shipment Creation: Creating, planning, and preparing shipments to send to Amazon's fulfillment centers in the most cost-effective manner possible.
2.3 The Role of a 3PL in FBA Prep Services
A third-party logistics (3PL) provider like FBA Prep Logistics can handle all aspects of FBA Prep Services, ensuring that your products are well-prepared and compliant with Amazon's requirements. Entrusting this essential part of your fulfillment process to a reliable 3PL company enables you to focus on other critical aspects of your e-commerce business, such as marketing, customer service, and product development.
2.4 Expert Handling for a Seamless E-commerce Experience
By partnering with FBA Prep Logistics, you're not only outsourcing your FBA Prep Services but also gaining a team of experienced professionals with a deep understanding of Amazon's guidelines and requirements. Our team focuses on meeting Amazon's standards for product quality, packaging, and labeling, ensuring that your products are efficiently prepared and ready for storage and shipment across the Amazon fulfillment network.
2.5 Inventory Management and Storage Solutions
In addition to handling your products' preparation, FBA Prep Logistics also offers inventory management and storage solutions. Our advanced warehouse system helps track your products throughout the supply chain, ensuring that you're always aware of your inventory levels and making informed decisions about when to restock. Moreover, our spacious and secure warehouse facilities create an optimal environment for storing your products before they're ready to be shipped to Amazon's fulfillment centers.
Now that you have a clear understanding of what FBA Prep Services are and their importance in the e-commerce landscape, let's move on to the benefits of using our 3PL warehouse's FBA Prep services for your Amazon business. By entrusting your FBA Prep Services to FBA Prep Logistics, you're setting your e-commerce business on the path to success.
3. Benefits of Using FBA Prep Services by FBA Prep Logistics
As an e-commerce business owner, you may be wondering why FBA Prep services should feature in your growth strategy. The answer is simple: partnering with FBA Prep Logistics provides an array of benefits that will enhance your business operations and streamline your supply chain management. So why should you choose FBA Prep Logistics as your preferred 3PL provider? Let's explore the advantages you would enjoy by opting for our FBA Prep services:
3.1. Cost-Effective Solutions
Our FBA Prep services not only help save time and effort but also offer an affordable solution to your fulfillment requirements. By partnering with us, you can take advantage of our competitive pricing and reduce your overall operational costs. In the long run, this will contribute to increased profitability and sustained business growth. As mentioned in our Ultimate Guide to Integrated Fulfillment for E-commerce, outsourcing your fulfillment services can lead to substantial savings in terms of costs associated with storage, shipping, and labor, which is essential to remain competitive in the e-commerce market.
3.2. Time-Saving and Efficient Operations
Our FBA Prep services aim to simplify the entire fulfillment process, allowing you to focus more on the core aspects of your business, such as product development and customer acquisition. We take care of everything from product receiving, labeling, packing, and shipping, all the way to inventory management. This frees up your time, which you can then invest in other crucial tasks. As explained in our How 3PL Fulfillment Can Revolutionize Your Supply Chain Management article, efficiency is key to streamlining your e-commerce operations, and we help you achieve just that.
3.3. Expert Handling and Quality Assurance
At FBA Prep Logistics, our team of experienced professionals ensures that your products are handled with utmost care and attention to detail. This means that you can expect a high degree of quality assurance for your product shipments, minimizing the risk of errors, damaged goods, or misplaced items. Our experts are trained, competent and familiar with Amazon's strict standards; thus, they meticulously adhere to their regulations and guidelines. This will result in fewer shipment rejections and better customer reviews, which are critical for maintaining a strong seller reputation on the platform.
3.4. Advanced Inventory Management System
With our FBA Prep services, you need not worry about keeping track of your inventory. Our advanced inventory management system takes care of that for you. By having real-time visibility of your stock, you can effectively plan and make informed decisions about your inventory levels, avoiding both stockouts and overstock situations. In our article How 3PL Fulfillment Can Streamline Your E-commerce Business, we've discussed how efficient inventory management is crucial to staying competitive and successfully scaling an e-commerce business.
3.5. Scalability and Flexibility
One of the main advantages of partnering with FBA Prep Logistics is the scalability and flexibility we offer. As your business grows, our FBA Prep services can expand to accommodate increasing order volumes and complexities, ensuring that you can serve your customers without any hiccups. With our tailored solutions, you have the freedom to scale your operations as needed, enabling you to meet your business objectives in a seamless manner.
3.6. Enhanced Customer Satisfaction
A critical aspect of successful e-commerce businesses is maintaining high levels of customer satisfaction. When you partner with FBA Prep Logistics, you can expect quick and accurate order fulfillment, which will impress your customers and lead to positive reviews and repea business. After all, in today's fast-paced e-commerce landscape, shoppers have high expectations for timely deliveries and error-free orders. By choosing our FBA Prep services, you'll be well-equipped to exceed their expectations and keep them coming back for more.
3.7. Simplified Returns Management
Dealing with returns can be a headache for many online retailers, but with FBA Prep Logistics, you can relax knowing that we have an efficient returns management system in place. Our expertise in handling returns will reduce the stress associated with this process while ensuring that your customers have a seamless and hassle-free return experience.
3.8. Improved Visibility and Control
By partnering with FBA Prep Logistics, you will have access to our advanced tracking and reporting systems, giving you complete visibility and control over your fulfillment process. This transparency will enable you to monitor your inventory levels, order statuses, and shipment tracking, ensuring that your operations run smoothly and efficiently.
In Conclusion
To sum it up, FBA Prep Logistics is committed to providing the best possible FBA Prep services that are designed to help your e-commerce business thrive. By partnering with us, you will be able to focus on what truly matters – the growth and success of your business – while we take care of your fulfillment needs and ensure that your customers remain satisfied. So why wait? Make the switch to FBA Prep Logistics and experience the numerous benefits we bring to the table.
4. Tailored Solutions for Your E-commerce Business
FBA Prep Logistics recognizes that every e-commerce business is unique and requires specific solutions to handle its distinct fulfillment requirements. We understand that your business deserves specialized attention, and that's why we offer tailored FBA Prep services designed to meet your specific needs.
4.1. Customized FBA Prep Service Packages
Our team at FBA Prep Logistics has crafted various customizable FBA Prep service packages to cater to your unique business requirements. We offer plans that suit all e-commerce businesses, from new sellers just starting on Amazon to established businesses scaling up their operations. The flexibility of our FBA Prep services ensures that you'll always find the perfect solution to streamline your inventory management and fulfillment processes – all under one roof.
4.2. Expert Handling and Improved Efficiency
We employ a team of skilled professionals with extensive experience in managing products across various categories. Our FBA Prep services cater to a diverse range of product types, including delicate items, oversized merchandise, and goods requiring strict safety and storage protocols. When you partner with FBA Prep Logistics, you can rest assured that your inventory is in good hands, and efficiency improvements are guaranteed.
4.3. Comprehensive FBA Prep Solutions
At FBA Prep Logistics, we strive to provide complete FBA Prep solutions that cater to every aspect of your e-commerce business. Our wide range of services includes:
4.3.1. Inspection and Quality Control
We perform thorough inspections of your inventory, ensuring that your products meet Amazon's stringent quality requirements. Our quality control measures help minimize returns and complaints, thereby enhancing customer satisfaction and increasing your chances of receiving positive reviews.
4.3.2. Labeling and Packaging
Product labeling is essential for smooth and efficient fulfillment. FBA Prep Logistics offers expert labeling services, ensuring your items have proper FNSKU barcodes, warning labels, and any other necessary markings as per Amazon guidelines. Additionally, we provide customized packaging options to give your products a polished, professional appearance, setting you apart from the competition.
4.3.3. Kitting and Bundling
Our skilled team is well-equipped to handle kitting and bundling services, combining multiple products into a single package or creating new, unique product offerings. This strategy not only enhances your brand image but also increases customer satisfaction and can boost your sales potential.
4.3.4. Inventory Management
FBA Prep Logistics offers a robust system for tracking and managing inventory in real-time. Our comprehensive inventory management services help you monitor stock levels, predict demand, and make informed decisions, preventing stockouts and overstocking situations.
4.3.5. Returns Processing
A crucial aspect of any e-commerce business is managing returns effectively. Our team follows Amazon's return policy guidelines while processing returns promptly. We inspect returned products, identify issues, and communicate with you to decide on the best course of action – whether it's repackaging, restocking, discarding, or refurbishing the merchandise.
4.4. Time-saving Solutions for Growing Businesses
Partnering with FBA Prep Logistics allows you to focus on what you do best – growing your e-commerce business. By outsourcing FBA Prep services to our expert team, you save time and energy that can be invested in other crucial aspects of your business, such as improving product listings, optimizing advertising campaigns, and researching new product opportunities.
4.5. Scalable Solutions for Continued Growth
FBA Prep Logistics' adaptable services can grow alongside your business, ensuring that you never have to worry about outgrowing your current solution. As your sales increase and your product offerings expand, our team will be there to support your fulfillment needs every step of the way. This scalability gives you the confidence to invest in your business's growth without the stress and hassle of managing increased fulfillment demands.
4.6. Affordable Rates Fit for Any Budget
We believe in providing top-notch FBA Prep services at prices that fit any budget. Our competitive rates give your e-commerce business the opportunity to benefit from our expertise without breaking the bank. By helping you save on FBA Prep costs, we aim to contribute to the overall profitability of your business.
The Perfect FBA Prep Solution for Your E-commerce Business
In summary, FBA Prep Logistics is dedicated to offering tailored FBA Prep services that meet your specific e-commerce needs. With our customizable service packages, expert handling of products, comprehensive and scalable solutions, time-saving strategies, and affordable rates, we are confident that you will find your perfect FBA Prep partner in us.
Experience the convenience and peace of mind that comes with knowing that your business's fulfillment needs are in expert hands at FBA Prep Logistics. Let us work together to take your e-commerce business to the next level.
5. Making the Switch to FBA Prep Logistics: How to Get Started
Transitioning to FBA Prep services is an essential step towards scaling your e-commerce business and boosting your Amazon sales performance. With our extensive knowledge and expertise in the field, FBA Prep Logistics is the ideal choice for new, median-sized businesses looking to optimize their supply chain management. This section will provide a simple, step-by-step guide outlining how to seamlessly switch to our 3PL warehouse and benefit from our tailored solutions.
5.1. Assess Your E-commerce Needs
It's crucial to analyze your business's unique requirements before engaging with a 3PL provider. This may include considering order volume, the type of products you sell, and any specific packaging or labeling needs. By identifying your priorities and necessities, you'll be better equipped to select the most suitable FBA Prep services offered by FBA Prep Logistics.
5.2. Contact FBA Prep Logistics
Once you have assessed your needs, reach out to our team at FBA Prep Logistics. Our experts are available to discuss your requirements, provide guidance, and address any questions or concerns you might have. This initial conversation is a vital part of the process, as it helps us understand your e-commerce business and craft customized solutions to support your growth.
5.3. Establish Your Account
As you become acquainted with the professionals at FBA Prep Logistics, the next step is to create an account with our warehouse. This will provide you access to our innovative inventory management system and comprehensive support resources. Our user-friendly platform simplifies the entire FBA Prep process, ensuring seamless communication and collaboration between you and our team.
5.4. Share Product Information
Within our platform, you'll have the ability to share pertinent product information with our team, such as product descriptions, dimensions, weight, and packaging requirements. This data is essential, as it enables us to develop an accurate understanding of your e-commerce inventory and tailor our FBA Prep services to your specific needs.
Pro Tip: Double-check your product information for accuracy, as errors may cause delays in the FBA Prep process.
5.5. Coordinate Inventory Shipments
Collaborate with our team to determine the optimal schedule and method for shipping your inventory to our 3PL warehouse. Our experts will guide you in selecting the best shipping carriers and strategies, while assisting you in streamlining the process and minimizing potential logistical issues.
5.6. Monitor the FBA Prep Process
With your inventory in our hands, you can now monitor the FBA Prep process through our user-friendly platform. Our team will keep you updated on the status of your products — from inspection and packaging to labeling and shipping to Amazon. Trust in our expertise to ensure your e-commerce products are Amazon-compliant and ready for success.
5.7. Track Performance and Optimize Services
Lastly, don't settle for one-time success. Continuously monitor your sales performance, feedback, and overall supply chain efficiency. Our FBA Prep Logistics team is available to help you analyze results, identify opportunities for improvement, and make adjustments to your FBA Prep services. As your business grows and evolves, our adaptable solutions are designed to support your journey towards sustained e-commerce success.
---
Following these steps will not only make the transition to FBA Prep Logistics smooth but also open a path of growth for your e-commerce business. Save time, decrease costs, and scale efficiently by utilizing our cutting-edge FBA Prep services. Our team of experts is committed to your success and is ready to support you every step of the way. So why wait? Make the switch to FBA Prep Logistics today and revolutionize your Amazon sales performance.
Boost Your Amazon Sales With FBA Prep
Welcome to FBA Prep Logistics, a 3PL warehouse located in Bristol PA, dedicated to helping you simplify your supply chain management and optimize your e-commerce sales on Amazon. FBA Prep Logistics is a one-stop solution to all your FBA needs, from storage and inventory management to picking, packing, and shipping. Curious to know more? Here are some commonly asked questions and their answers.
1. What exactly are FBA Prep Services?
FBA Prep Services refer to a set of specialized processes that ensure your products are ready for fulfillment by Amazon. These services include inspecting, labeling, and packaging your items according to Amazon's strict guidelines. FBA Prep Logistics handles these tasks, so you can focus on growing your e-commerce business without the hassle of dealing with these time-consuming and complex processes.
2. How can FBA Prep Logistics benefit my e-commerce business?
By choosing FBA Prep Logistics, you get a trusted partner that takes the stress out of managing your inventory, shipping, and returns. Some benefits include cost savings on storage and shipping, more accurate inventory management, expert handling of your items, and faster order processing. You will also get tailored solutions that align with your business goals, allowing you to scale and thrive in today's competitive e-commerce landscape.
3. What are some of the customized FBA Prep Services offered by FBA Prep Logistics?
FBA Prep Logistics offers a range of flexible and scalable solutions to cater to your specific needs. Some customizable services include receiving and inspecting inbound shipments, label and barcode application, product bundling, poly bagging, and box packaging. We can also handle kitting and light assembly services, ensuring that your products are prepared and fulfill Amazon's requirements for seamless order processing and shipping.
4. How can I get started with FBA Prep Logistics?
Getting started with FBA Prep Logistics is easy. First, contact our team and discuss your specific e-commerce business needs. We will help you determine the best solutions for your business, and provide a detailed quote. Once you're ready to proceed, simply sign up for our services, send your inventory to our Bristol PA warehouse, and let us take care of the rest. You can monitor your inventory and shipments through our user-friendly online portal, giving you peace of mind and complete control over your supply chain.
5. Can FBA Prep Logistics handle international shipping?
Yes! FBA Prep Logistics can assist you in taking your e-commerce business global. We have extensive experience in managing international shipments and navigating customs regulations. With our tailored solutions, we can help you streamline your cross-border shipping and expand your presence in international markets, giving your business a competitive edge in the global e-commerce space.