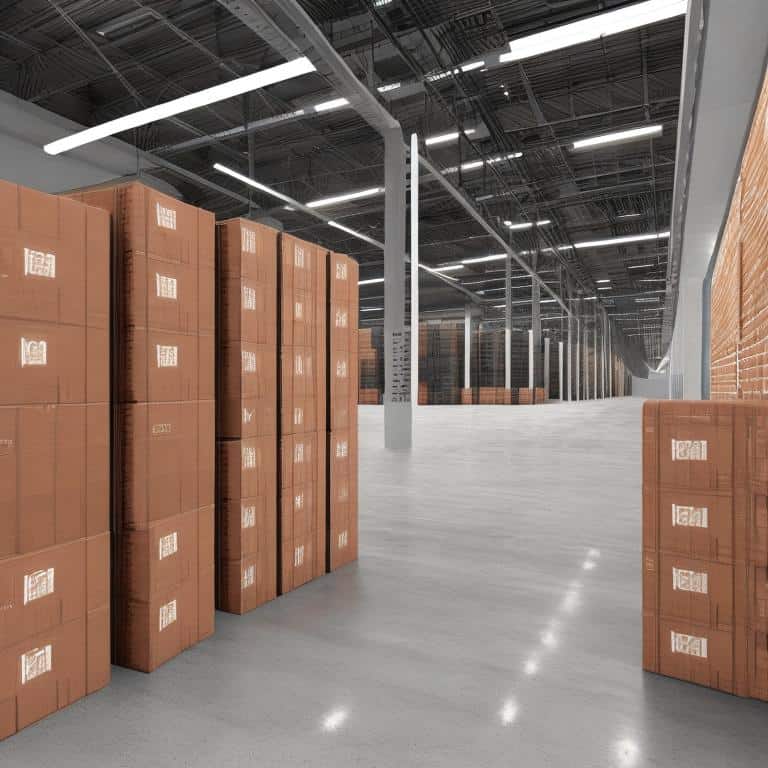 3PL Services to Optimize Your Pennsylvania Shopify Store
As an e-commerce business owner, you know how important it is to have a smooth and efficient supply chain management process. The rapid growth of online shopping has put pressure on e-commerce businesses to provide faster and better services to their customers. One significant factor determining the success of your e-commerce store is an optimized logistics solution, making it crucial to find the right partner for your Pennsylvania-based Shopify store. Look no further! FBA Prep Logistics, a top-tier 3PL warehouse located in Bristol PA, is here to offer tailored e-commerce logistics solutions to help your business thrive. Let's dive into the world of 3PL services and see how FBA Prep Logistics can tremendously benefit your online store.
What are 3PL Services?
Third-Party Logistics (3PL) is an outsourced service that handles different aspects of supply chain management, from warehousing, distribution, order fulfillment, to shipping. The primary goal of 3PL is to create an efficient and cost-effective solution to manage your inventory and orders.
Why Partner with a 3PL Provider?
You might wonder, "Why should I outsource my logistics management to a 3PL provider?" Here are some compelling reasons that might persuade you:
Cost Reduction
Running an in-house logistics system can be expensive. But partnering with a 3PL provider can help reduce operational costs drastically. How? FBA Prep Logistics leverages its vast network, expertise, and technology to help you save on expenses.
Faster Shipping
With increasing competition in the e-commerce space, timely delivery is more important than ever. A 3PL provider ensures efficient order fulfillment and can potentially offer you access to better shipping rates, ensuring that your customers receive their orders in time and at a lower cost.
Focus on Your Core Business
Let's face it – handling logistics can be time-consuming and complicated, taking away precious hours from growing your business. Collaborating with a 3PL provider like FBA Prep Logistics allows you to focus on what you're good at – selling amazing products and delighting your customers.
How FBA Prep Logistics Can Help Your Shopify Store
Now that you have a glimpse of the benefits of partnering with a 3PL provider, let's look at how FBA Prep Logistics, with its comprehensive e-commerce logistics solutions, can optimize your Pennsylvania-based Shopify store.
Customization and Flexibility
Every business has unique requirements, and FBA Prep Logistics understands that. We offer customized logistics solutions tailored to fit your specific needs, be it managing seasonal inventory, specialized product handling, or adjusting to business growth. Our adaptable services scale with your business, ensuring seamless operations even during peak periods.
Integration with Shopify
As a Shopify store owner, you'll be glad to know that our services integrate seamlessly with your platform. This integration results in streamlined order processing, real-time inventory updates, and enhanced customer satisfaction. Get ready to say goodbye to manual processes and errors!
Order Fulfillment and Returns Management
Shipping delays and product returns can be a nightmare for any e-commerce business. FBA Prep Logistics is committed to prompt and accurate order fulfillment while also streamlining your returns process. Our efficient system helps maintain happy customers and build brand loyalty.
Expertise in Supply Chain Management
Our team of supply chain experts is well-versed with handling the complexities of the e-commerce industry. From inventory management to shipping and handling, FBA Prep Logistics is dedicated to ensuring a smooth and hassle-free experience for you and your customers. Let us help take your online store to new heights!
Conclusion
So there you have it! FBA Prep Logistics is your one-stop-shop for all your e-commerce logistics solutions in Pennsylvania. With our tailored services, your Shopify store will enjoy reduced operational costs, seamless integration, improved customer satisfaction, and a chance to scale up efficiently. Don't wait any longer; partner with FBA Prep Logistics today and witness the transformation!
FAQ
Q: What types of businesses can benefit from FBA Prep Logistics?
A: E-commerce businesses of all sizes, specifically those selling on amazon.com, can benefit from our services. Our customized solutions cater to a diverse range of industries and products.
Q: Do you provide services outside of Pennsylvania?
A: Yes! We proudly serve clients across the United States. Our highly responsive network enables us to offer top-notch services to businesses from coast to coast.
Q: Can I track my inventory and shipments in real-time?
A: Absolutely! Our integration with Shopify allows you to have full visibility of your inventory levels and the status of your shipments effortlessly.
Q: How can I ensure that my products are handled safely at your warehouse?
A: Safety is our priority. Our professionally-trained staff adheres to the highest standards of product handling and storage, ensuring that your products are in good hands.
Q: Can I trust FBA Prep Logistics with my brand reputation?
A: Your success is our success! Our team at FBA Prep Logistics is dedicated to delivering top-quality results that exceed your expectations. We treat your brand as if it were our own, so you can rest assured that your reputation is in excellent hands.